---
Tate Tullier's whole world changed forever in 1990. That year, he picked up People's first-ever "50 Most Beautiful People" issue. Michelle Pfeiffer was on the cover, her blond curls dangling over her blue eyes.
Tate was 12, and years later he still remembers the awe he felt flipping through those portraits, each shot in a different setting. It was the moment he fell irreversibly in love with photography.
From then on, he'd go with his mom to the hair salon so he could read Vogue and Vanity Fair. The hairdresser finally told him he could bring the magazines home.
He built a stash in his bedroom. He'd clip out his favorite photos and collage them into his own magazines. Soon, he was begging his mom for copies of Vogue Paris.
"I remember my mom telling me, 'This is expensive,'" he says. "And I said, 'But you need to look at the cover!'"
Armed with an orange and blue Fisher-Price camera and his mom's Minolta X-700, one of Baton Rouge's great photographers was born.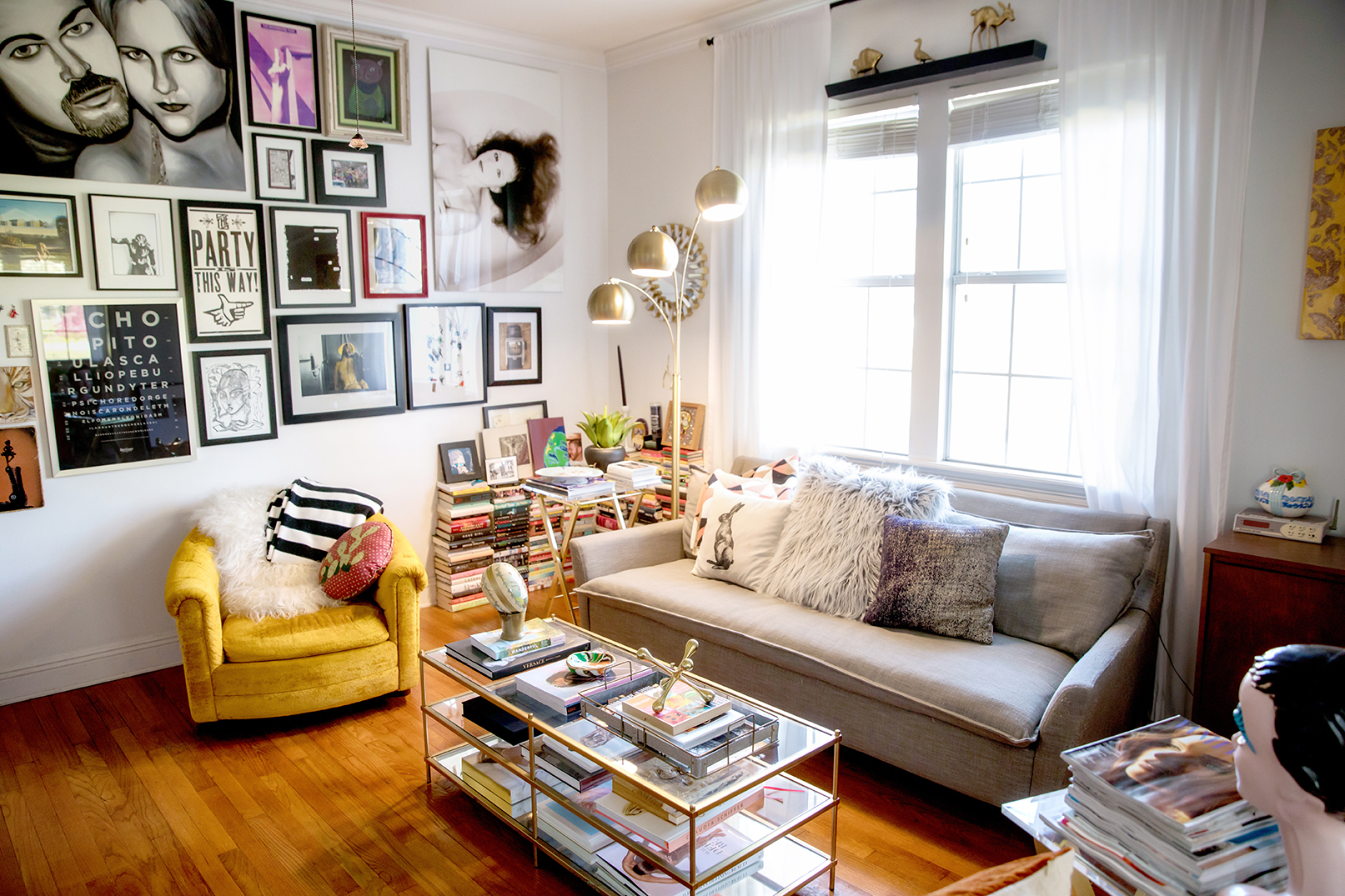 Years later, grown-up Tate has floor-to-ceiling bookshelves bursting with fashion magazines and books. He has file cabinets with decades worth of tear sheets from publications like Garden & Gun, Hunger and Muse. And the 40-year-old's own work has been published in People magazine. Full circle.
On a warm March afternoon, a tree swing sways lazily from an oak in Tate's front yard. His cat, Nola, skulks around the sunny yellow porch. Inside, an essential oil diffuser fills the air with the scent of eucalyptus. A long-haired chihuahua named Soho sniffs around the kitchen.
This is the Gonzales home Tate and his wife, Sarah, have shared for a decade. In that time, they've filled it with as much style as can be crammed into a three-bedroom house. On the walls and floors, hanging from the ceiling, inside the bathrooms, under the beds: Art. Is. Everywhere.
"We have tubes of art and nowhere to put them," Sarah, 41, says. "One of them is by a famous artist, Tyler Shields. It's not cheap, and it's still under the bed."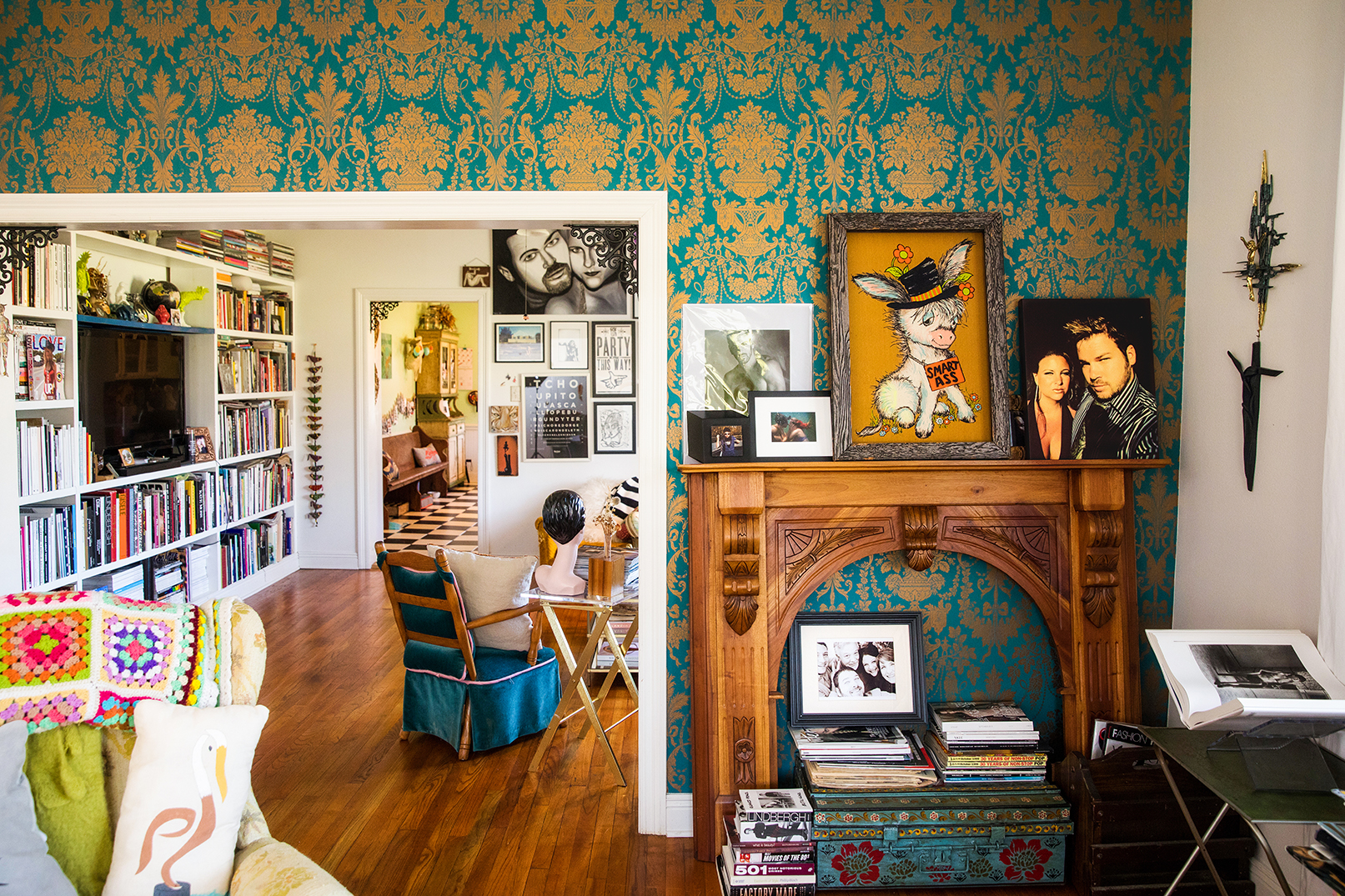 Their house is like a walking tour of Baton Rouge artists. Over on the left, there's T.J. Black and Patrick Tiek. Here, we have pieces by Kimberly Meadowlark and Collin Richie. As we turn the corner, you'll see work by Brittany Lee Howard and Lauren Barksdale.
"I completely support our local artists," Tate says. "I know it's really hard to make it in the creative world here because it's not as in demand as in other parts of the country."
Above their bed, a framed photo series tells one of the Tulliers' most personal stories.
Tate and Sarah are deaf, and the self-portrait series is by another deaf photographer, their friend Michelle McAuliffe. The black and white images are blurry and hazy—exactly how the Tulliers say they can feel when trying to read lips and communicate.
"This is what we as deaf people see so often," Tate says.
Art speaks to them in a way words sometimes can't. Fashion, particularly.
In their bedroom, a metal clothing rack puts their most cherished pieces front and center on display. A '70s mink coat, floral bomber jackets, a leopard-print coat, gold booties and sassy stilettos: They all add a mix of bright colors and textures to the space.
"Honestly," Tate says, "I think fashion is art, so it'd be cool if everyone looked like art all the time."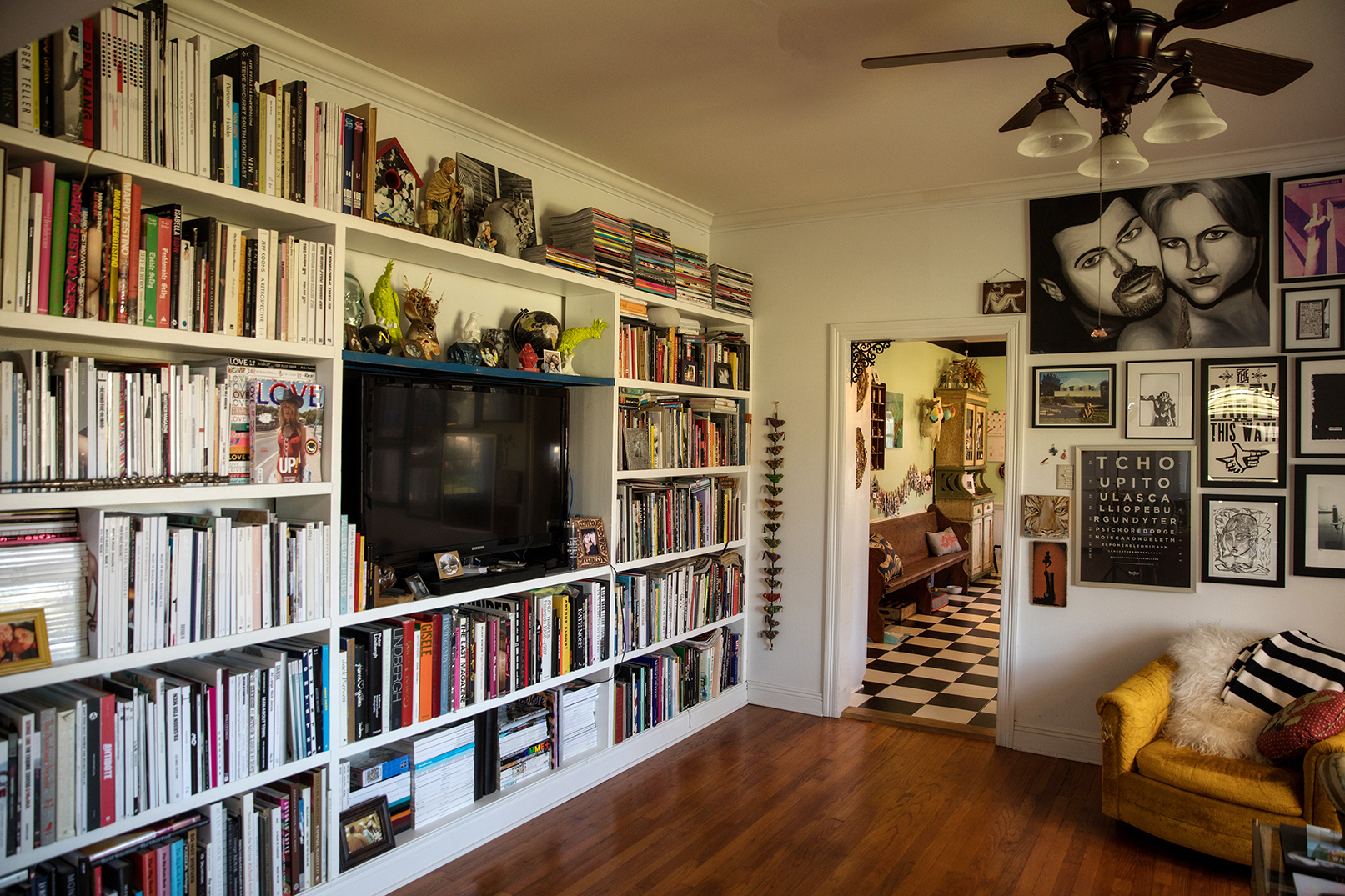 They aren't snobby about brands or price tags—they just like what they like. That philosophy applies to home decor, too, where they're just as likely to covet an IKEA-hacked dresser as they are a chic Jonathan Adler chandelier.
The Tulliers say they have totally different tastes, but it's hard to tell where Sarah's aesthetic ends and Tate's begins. They both love gold and brass. They love antiques. And when they fall in love with a piece, it's most likely coming home with them—and staying with them until it's too worn to display anymore.
They tried on the whole minimalist trend for a while, but it wasn't their jam. Put simply: They have a lot of stuff.
As a kid, Tate remembers begging his mom for her brass tiger figure. Eventually, he started his own collection, adding animals like a kangaroo, snail, camel and seal. Two years ago, his mom finally gave him the tiger for Christmas.
Tate bought the golden couch in his study from a bride whose wedding he photographed. It's flanked by a trunk his cousin made of tin cans.
They still have the chair Tate's mother used to rock him in.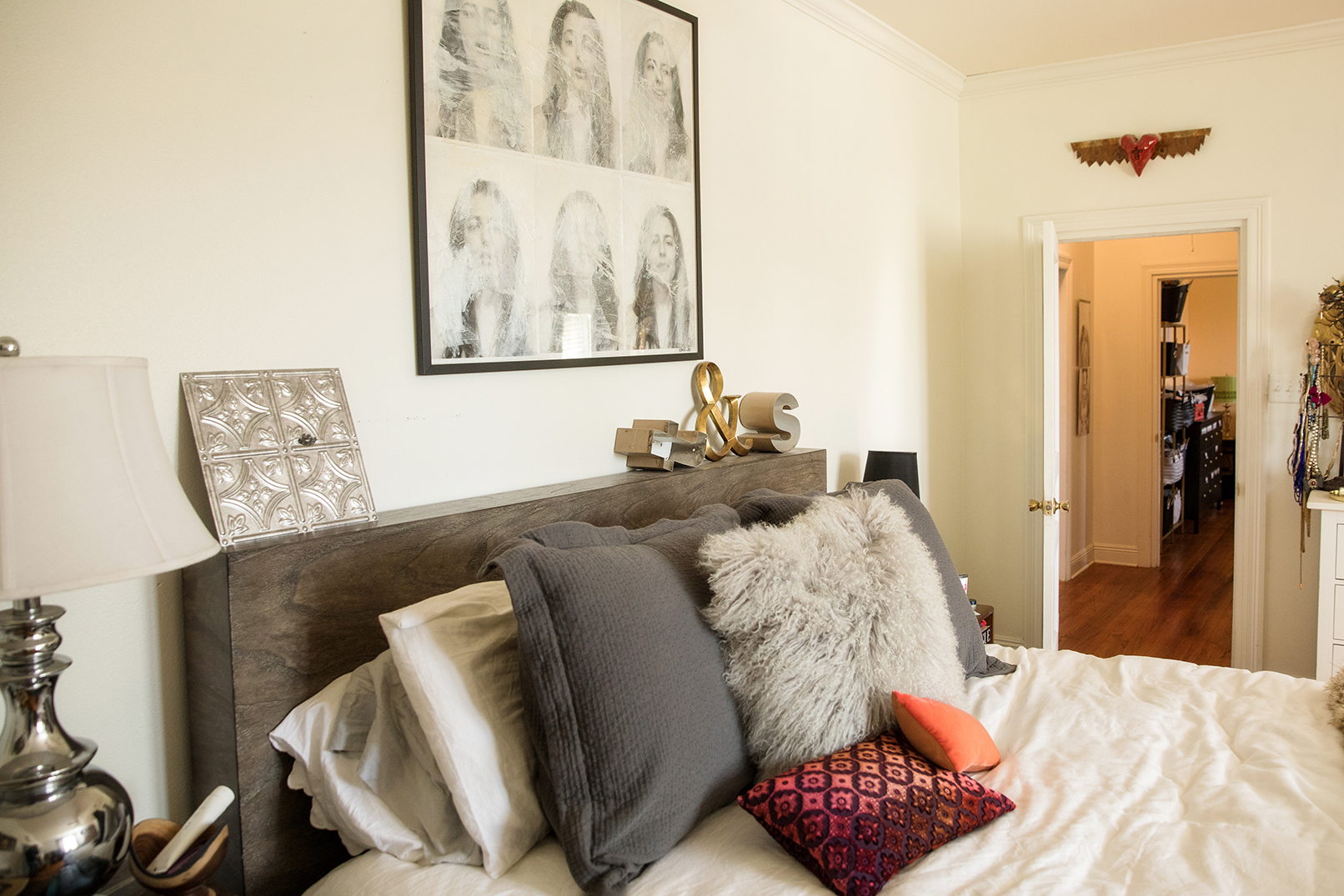 But past all the treasures, the master bathroom seems to be the Tulliers' most sacred space.
They don't shower. They have a pile of dirty laundry on the shower floor to prove it.
Instead, they love taking relaxing baths. So much so that Tate started a whole portrait series featuring his subjects in bathtubs. The "Tub Time with Tate" series is entirely black and white, an ode to his early photography days when he'd shoot on black and white film.
The series has been a massive outlet for Tate, who spends much of his time on the wedding photographer grind. He envisions continuing his series until he dies. He eventually wants to go back and reshoot all his subjects to see how they have changed over time—their faces, bodies, demeanors.
And when he does, it will likely be here, in this same house, with this same bathtub full of memories.
Because really, in this space Tate and Sarah have built together, they have everything they could ever need.
---
This article was originally published in the 225 Extra: 2018 Spaces & Places issue. Click here to read more articles from this issue.