---
Spring is back, and Baton Rouge is beginning to bloom again. City-shuttering freezes? Bye! (We won't miss you.) Like a breath of fresh air, local boutiques are trading heavy coats for light, graceful separates in muted pastels and neutrals. And with details like ruffles, bows, billowy sleeves and shimmering textures, it's all as sweet and romantic as a flower.
Styling: Elle Marie
Photography: Charlene Guilliams
Floral arrangements: Merry Floral
Model: Cayla Mattea Zeek
Hair: CeKeisha Williams
Makeup: Shelby Mumphrey
---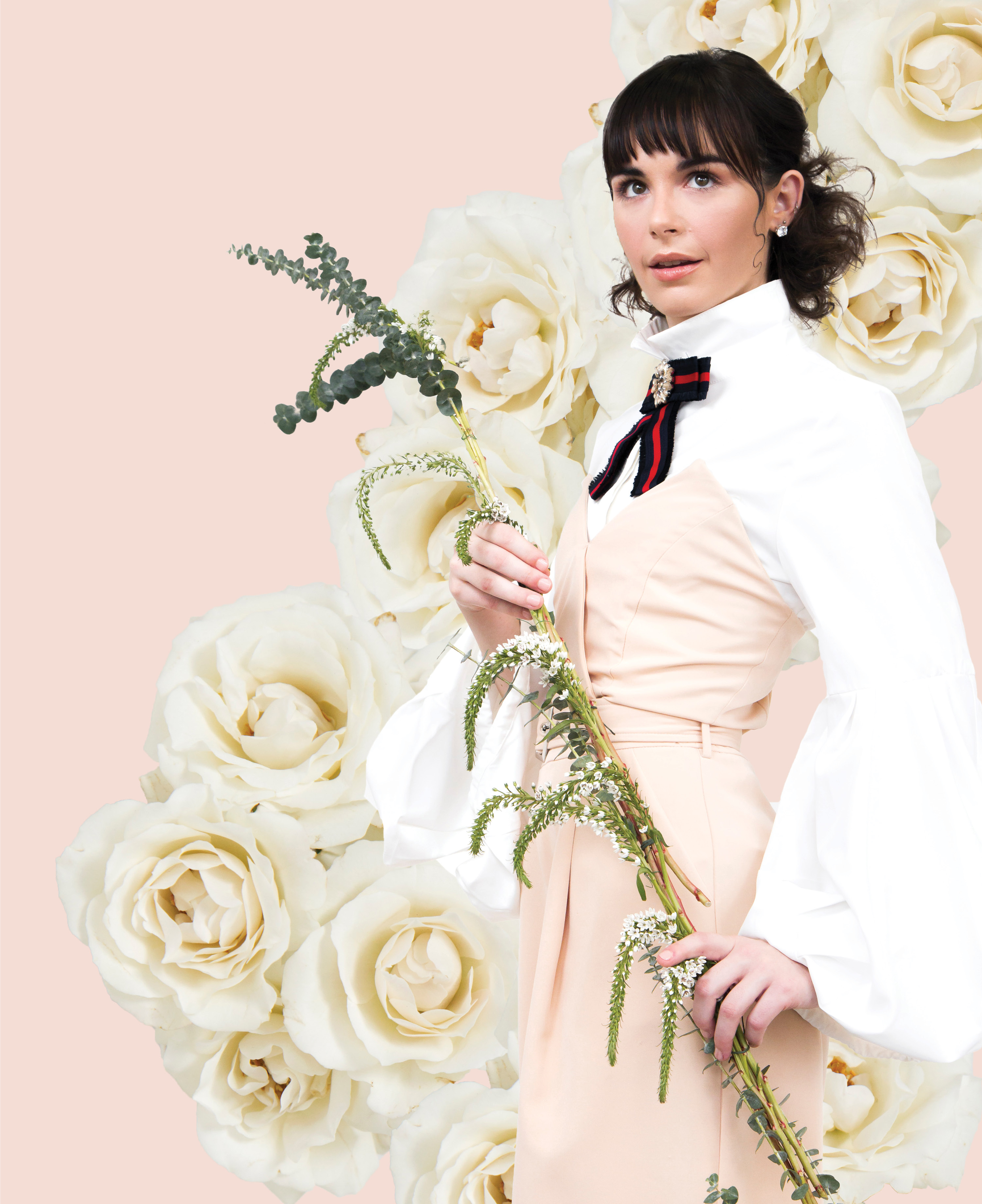 Lucy Paris bubble-sleeve blouse, $78
Do & Be belted tube-top culotte jumpsuit, $68
Stud earrings, $32
From Bella Bella
Brooch, $20
From London's Fashion Boutique
---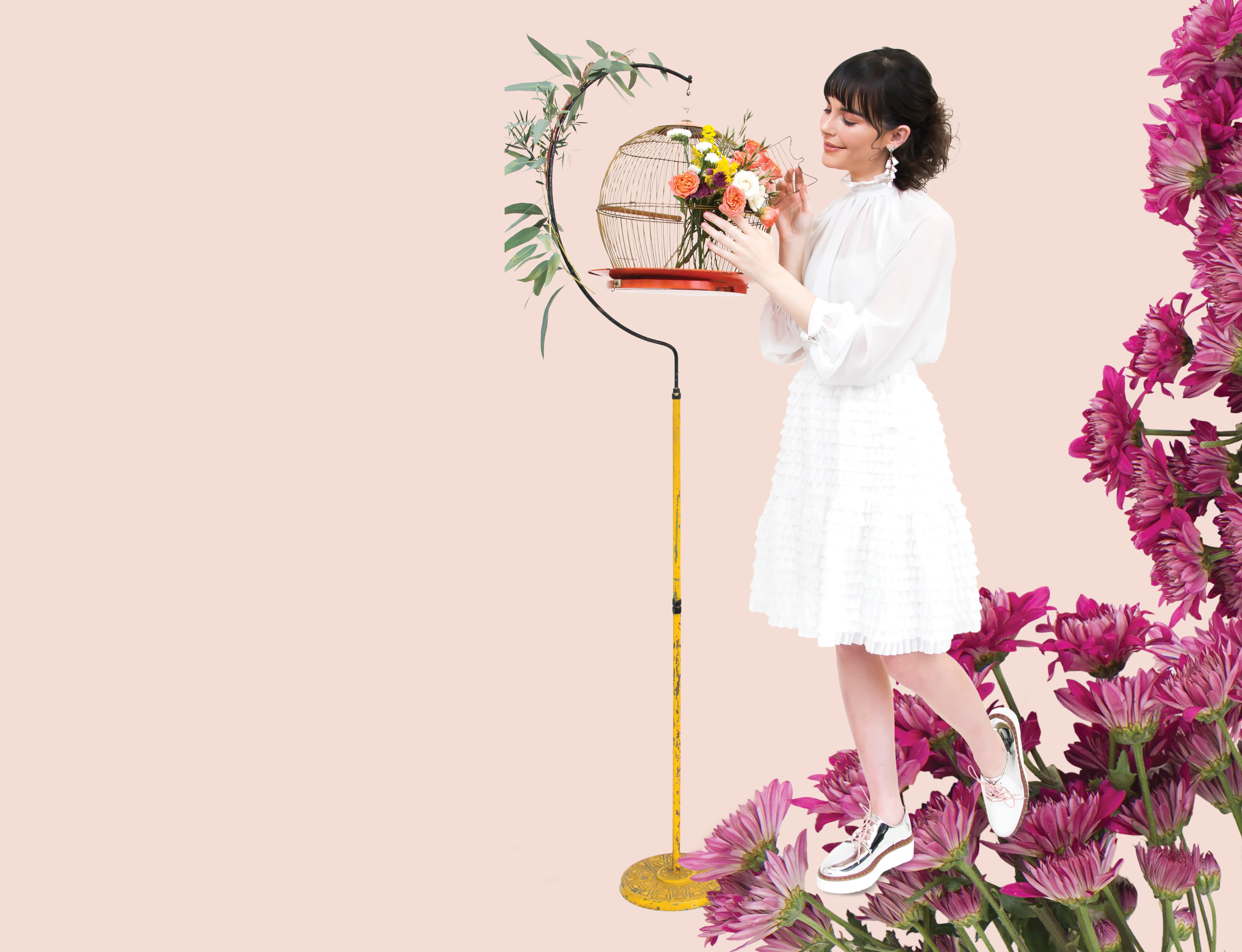 Lovposh sleek sheer blouse in white, $42
Casting LA tiered ruffled skirt in white, $42
From London's Fashion Boutique
Chinese Laundry "Cecilia" metallic Oxfords, $90
Fringe drop earrings, $38
From Bella Bella 
Antique round orange birdcage, $135
From The Pink Elephant Antiques
---
Vince V-neck button-down blouse, $295
Cinq à Sept "Harley" skirt in gunmetal, $325
Stuart Weitzman nappa leather booties, $535
From NK Boutique
Pearl bracelets, $24 each
Crushed metal bracelets, $18 each
Necklaces, $24 each
Earrings, $24
From Bella Bella
Vintage pink suitcase, $35
From The Pink Elephant Antiques
---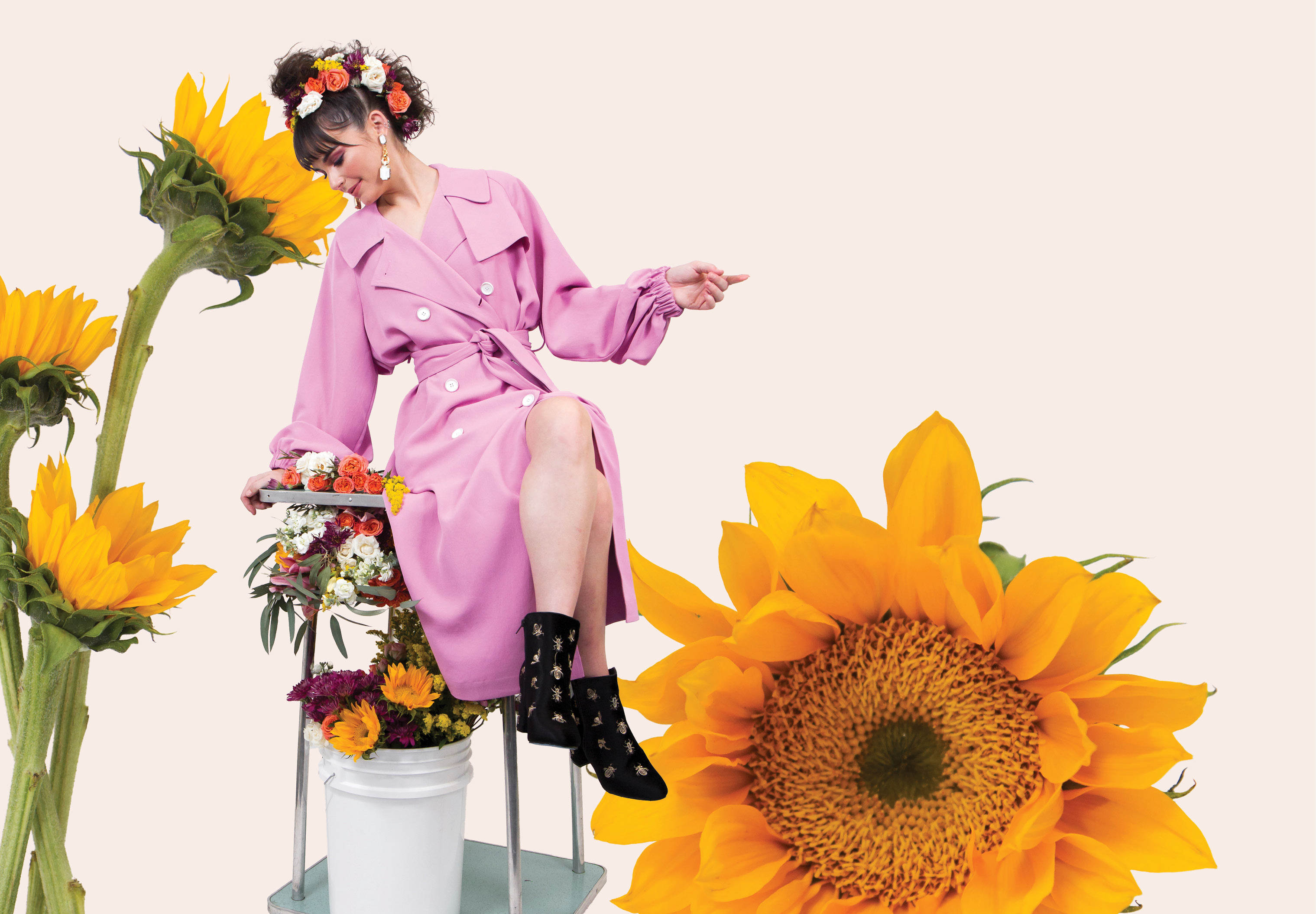 Tibi twill trench coat in pink, $752
Elizabeth Cole double-drop earrings, $162
Ninety Union ladybug ankle bootie, $88
From NK Boutique
Retro turquoise rolling cart, $325
From The Pink Elephant Antiques
---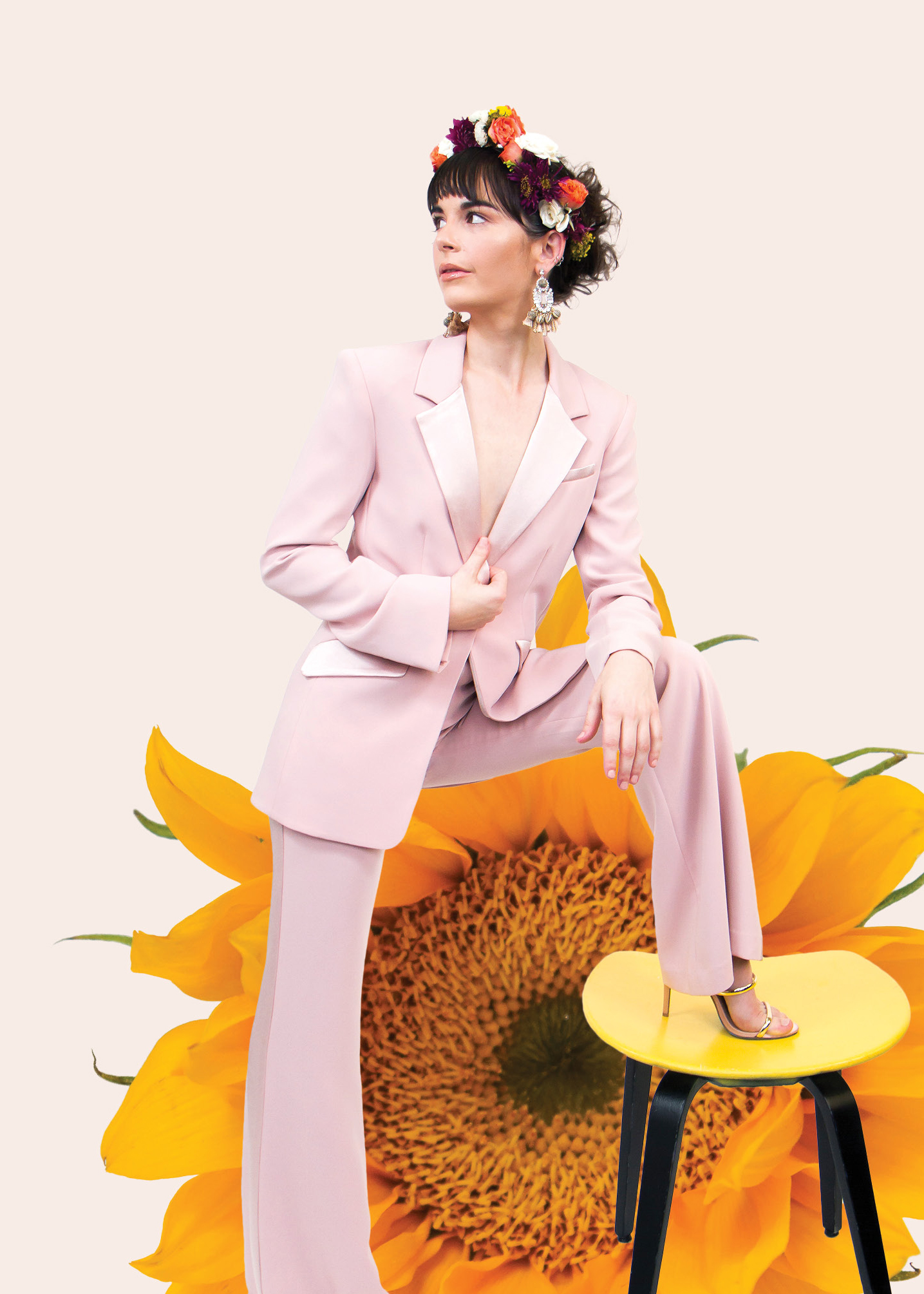 Cinq à Sept "Serra" blazer in mauve, $495
Cinq à Sept "Alyssum" trouser in mauve, $395
Elizabeth Cole "Olette" earrings, $318
From NK Boutique
Bebe & Co. "Berdine" ankle-strap heeled sandals, $60
From Bella Bella
Midcentury yellow stool, $35
From The Pink Elephant Antiques 
---
This article was originally published in the March 2018 issue of 225 Magazine.