---
It's 11 a.m., and the doors just opened at Sneaker Politics. It's release day for the "Salt" Adidas Yeezy 500s, and customers have been waiting in their cars in the parking lot for the last half hour. They dash into the store, eager to get their hands on the shoes. Sneaker Politics staff scurry from one customer to another, fitting each one for their proper shoe size before sending them to the register.
For sneakerheads, this is the place to be.
On the walls, wooden shelves are filled with a colorful assortment of specialty and limited-edition sneakers, popping with mixed patterns like floral and cheetah. Shoes are made from every material imaginable—velvet, suede, even burlap.
"These aren't the shoes you're able to find in the mall," explains store manager Fletcher Sanders.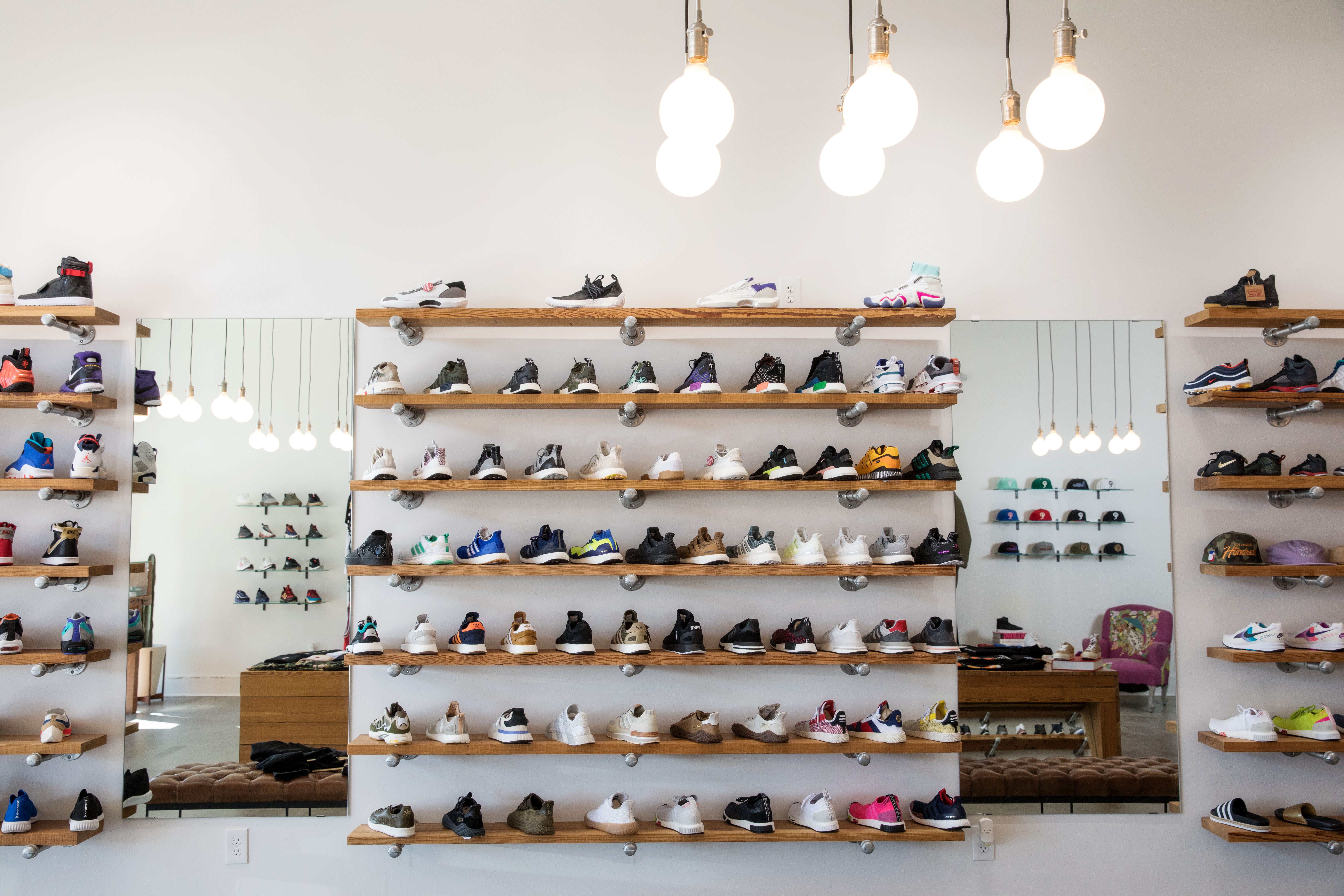 The store carries exclusive pairs of Nikes and Asics. Sneaker Politics has even done original collaborations, pairing big companies like Saucony and Reebok with brands like Cafe Du Monde and Borden Milk Products to create specialty footwear.
Hanging from industrial pipes are the store's high-end graphic T-shirts, sweatshirts, basketball jerseys, joggers and athletic shorts.
The store vibe—modern and minimalistic with an artistic touch—is similar to the aesthetic of many of the products it sells.
The boutique first opened in Lafayette in 2006, the brainchild of Lafayette native Derek Curry. He has since added stores in Baton Rouge, New Orleans and Austin.
But Curry couldn't have done it alone. In 2007, he brought on Sanders, his former coworker from their days working together at the Finish Line shoe store chain. Sanders handles Baton Rouge operations, while Curry oversees all the shops and establishes relationships with unique shoe brands.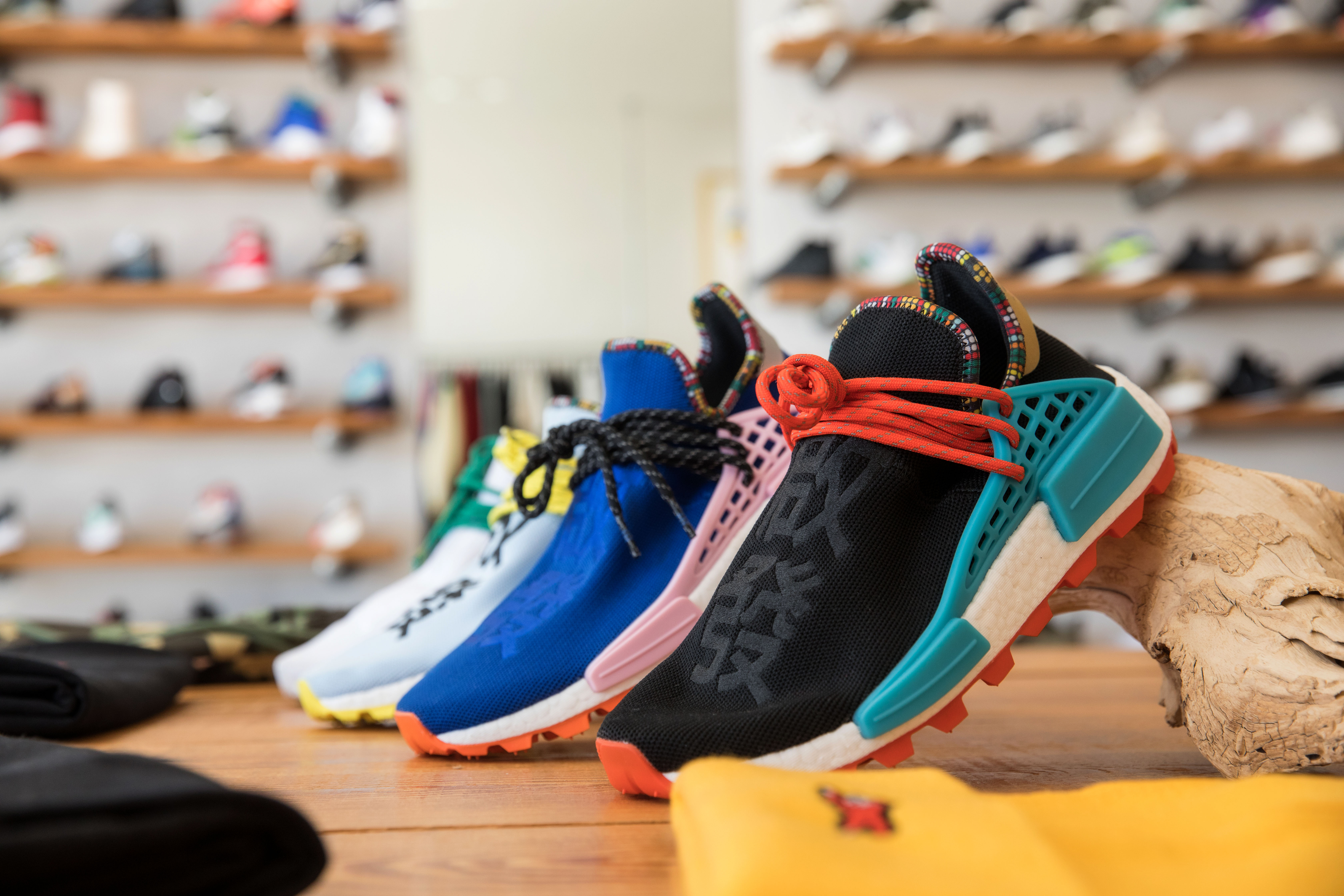 In addition to exclusive sneaker releases and collaborations, Sneaker Politics hosts events like Shake Back Sunday, an event on the first Sunday of every month where customers can play games, sip on refreshments, listen to music, enter raffles and browse the latest kicks.
As the business continues to grow both in-store and online, Sneaker Politics is working toward expansion. To improve shipping from the online shop, its team is building a warehouse in Lafayette to store merchandise.
It also plans to build a photo studio so its photographers don't have to scout locations for shoots of the latest inventory. Until then, the team will continue to use everything from fall leaves to basketball courts as backdrops for its fresh, urban shots. Local photographers like Adam Vo create content for the brand's popular Instagram and website.
The images are bound to go viral, putting Baton Rouge on the map as a go-to place for statement sneakers.
"You shouldn't have to go all the way to Houston to find cool shoes," Sanders says. "Our goal is to bring the best of the best shoes to Baton Rouge." sneakerpolitics.com 
---
This article was originally published in the January 2019 issue of 225 Magazine.