Style Wars
---
Photography: Lawles Bourque • Creative direction: Jeff Roedel
Styling: Ashley Monaghan • Hair and makeup: Britany Puckett of Verde Beauty Studio, Megan McGee of MAC Cosmetics
Models: Callie Benson, Malyn Dennis, Connor Futch and Alexander Lavell • R2-D2 unit: Created and provided by Barton Gilley
Special thank you to: Ashley Pierce, Louisiana State Museum; John Delgado, Draft House Bar; Susan Davis and Karry Hosford, Grandmother's Buttons
---

---
May 1977. When the original Star Wars blasted its way into theaters, the space adventure launched the summer blockbuster era, and its pack of roguish heroes earned fervent fans of all ages.
From their daring deeds to their exotic threads, Luke Skywalker, Princess Leia and Han Solo became instant icons.
In advance of next month's return to a "galaxy far, far away" with The Force Awakens, 225 shows you how to feel like a hero without looking like you're at a costume party.
Whether exploring the outdoors, kicking back in the bar or turning heads at a black-tie gala, may the Force of fashion be with you … always.
---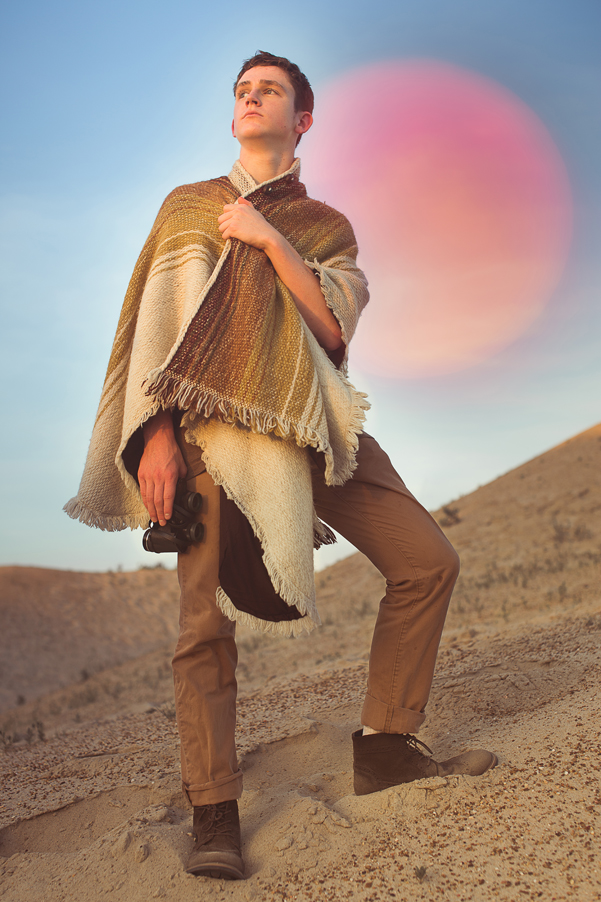 The Searcher 
LUKE SKYWALKER
Woven blanket poncho, $72, from Time Warp, timewarpboutique.com
Pants and shoes, model's own
---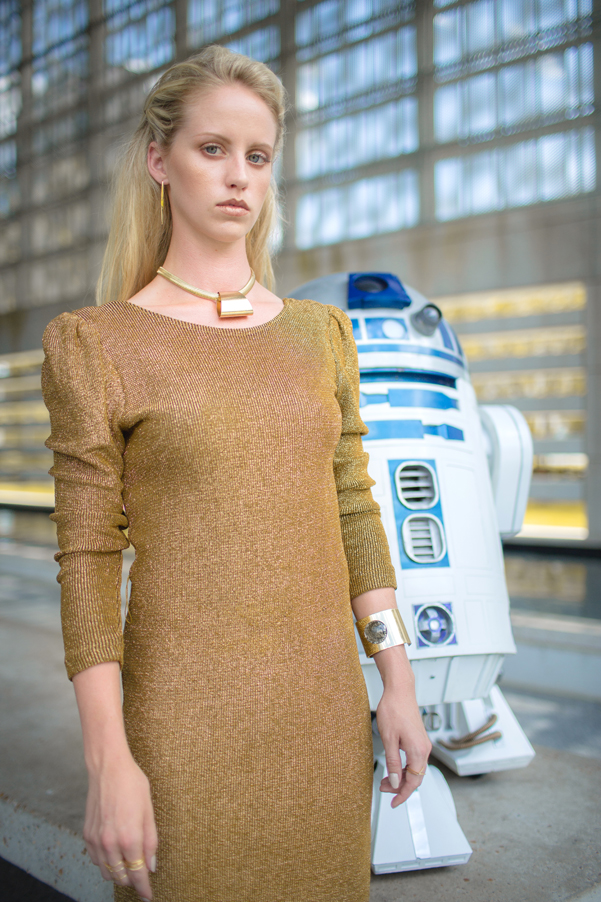 The Socialite
C-3PO
Gold knit Lurex dress, $52, from Time Warp, timewarpboutique.com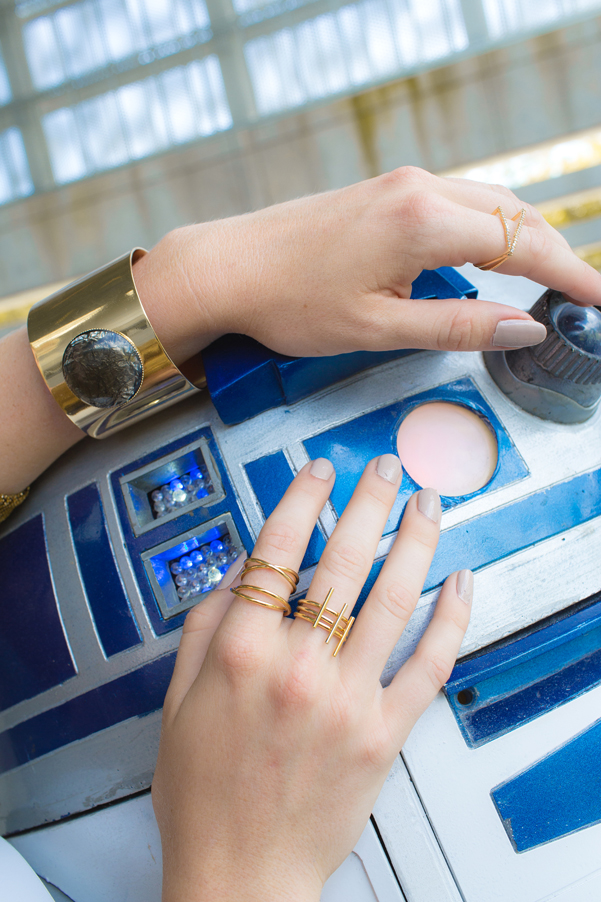 Rings, $12 each; necklace, $28; earrings, $24; cuff, $25; from Bella Bella, bellabellashop.com
---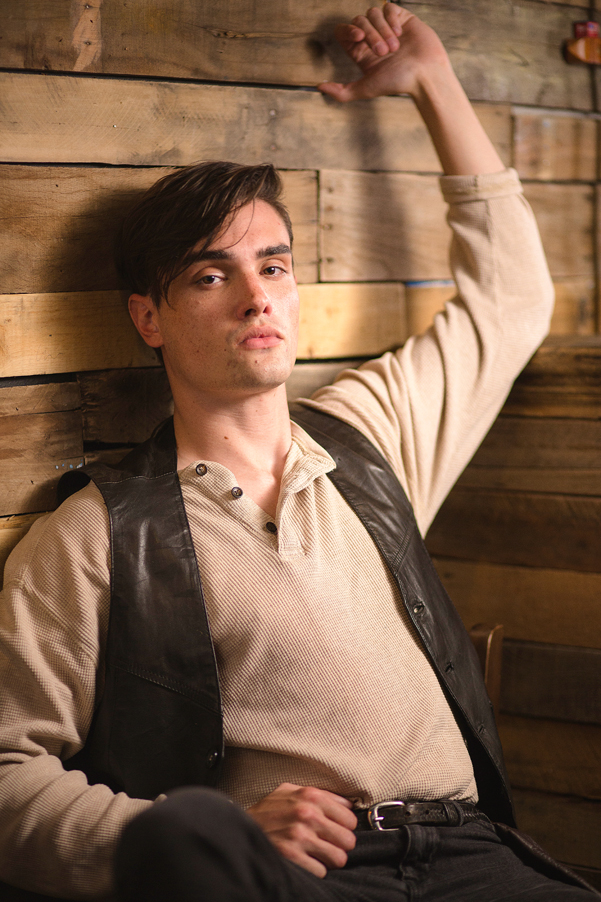 The Scoundrel
HAN SOLO
'80s rockstar vest, $39; leather boots, $58; from Time Warp, timewarpboutique.com
Shirt and pants, model's own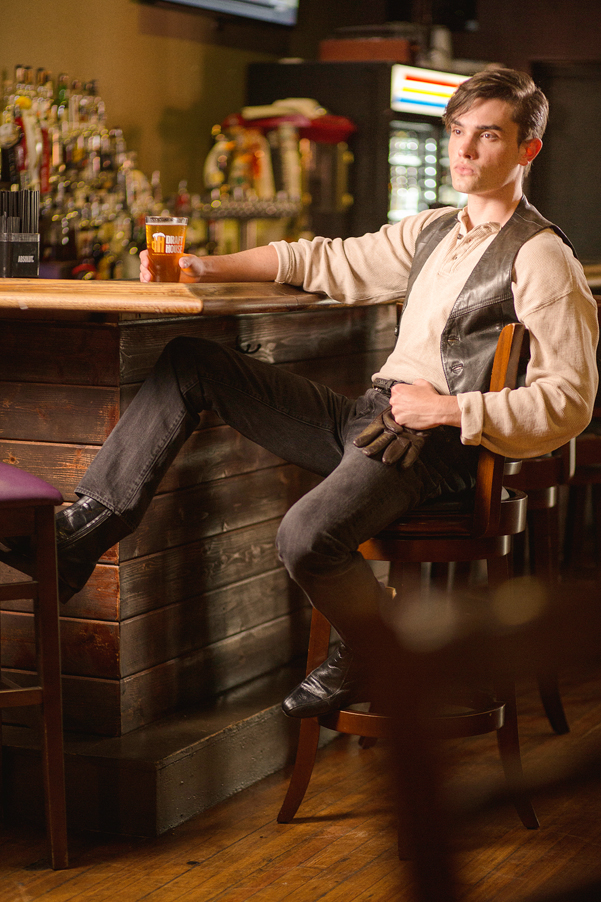 ---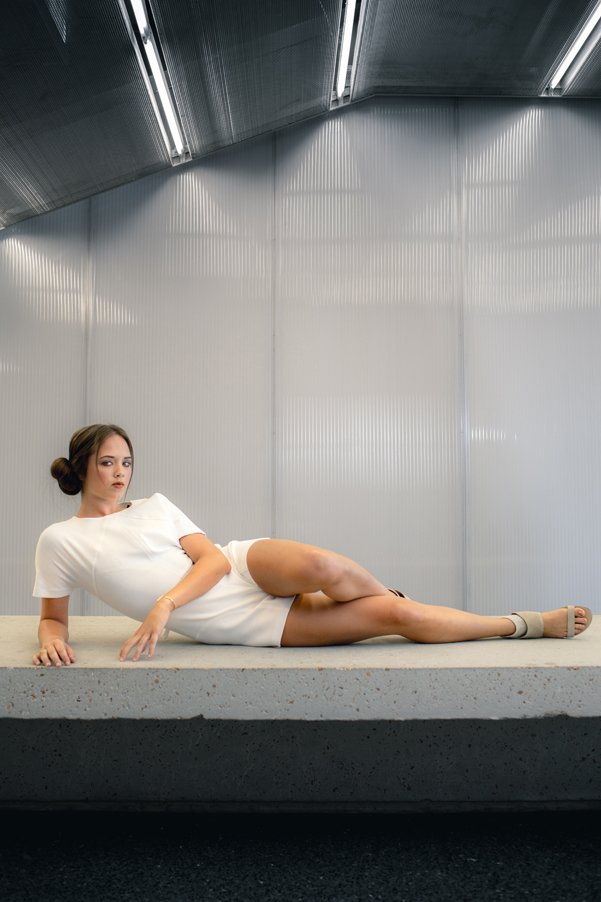 The Supreme
PRINCESS LEIA
Rachel Zoe romper, $365; Sigerson Morrison sandals, $250; Elizabeth & James bracelet, $115; Elizabeth & James ring, $75; all from NK Boutique, nkboutique.com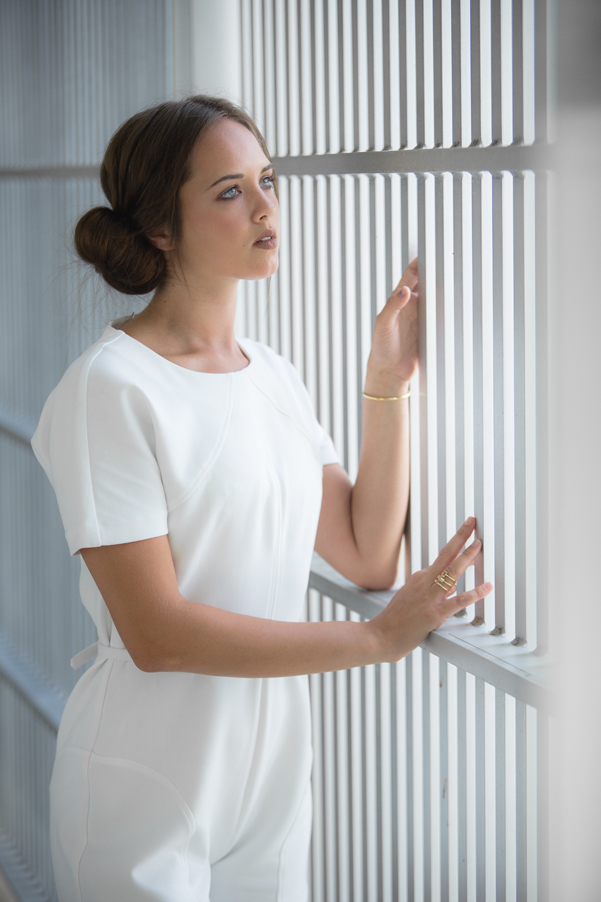 ---