---
The season passes in a blur of lights and activities. For this month's style shoot, we tried to capture it all: the tree trimming, gift wrapping, partygoing and gift shopping. We played in the aisles of local toy and candy shop Giggles, where we marveled at its gummy-bear chandelier, giant decorative lollipops and macarons, colorful gift-wrap station and pastel-hued tree ornaments shaped like doughnuts and ice cream cones. Between the shelves of jelly beans, stickers, stuffed animals and rainbow-colored pianos, we found what we were looking for: what it feels like to be a kid again.
Styling: Elle Marie | Photography: Jordan Hefler
Hair: CeKeisha Williams | Makeup: Shelby Mumphrey
Model: Madison Monte | Shot on location at Giggles
---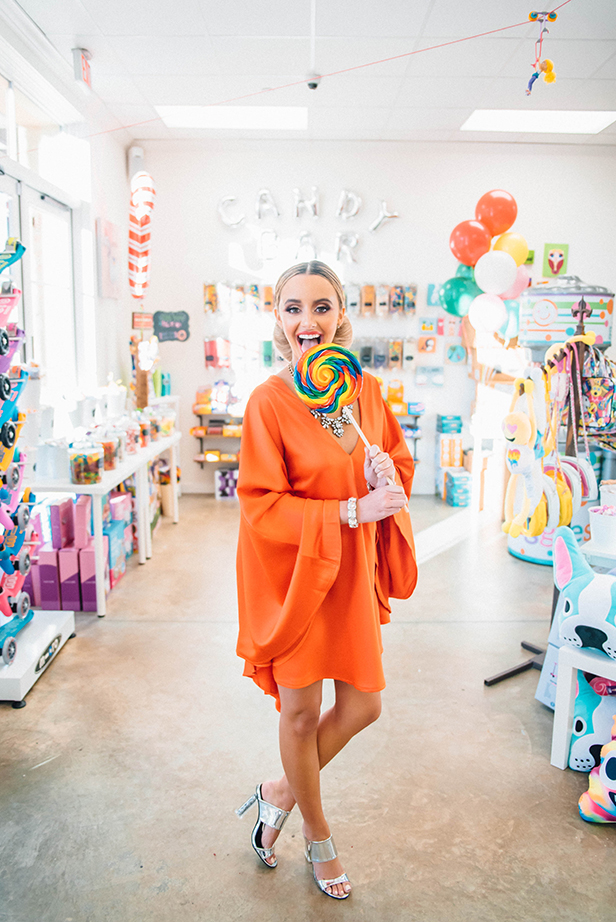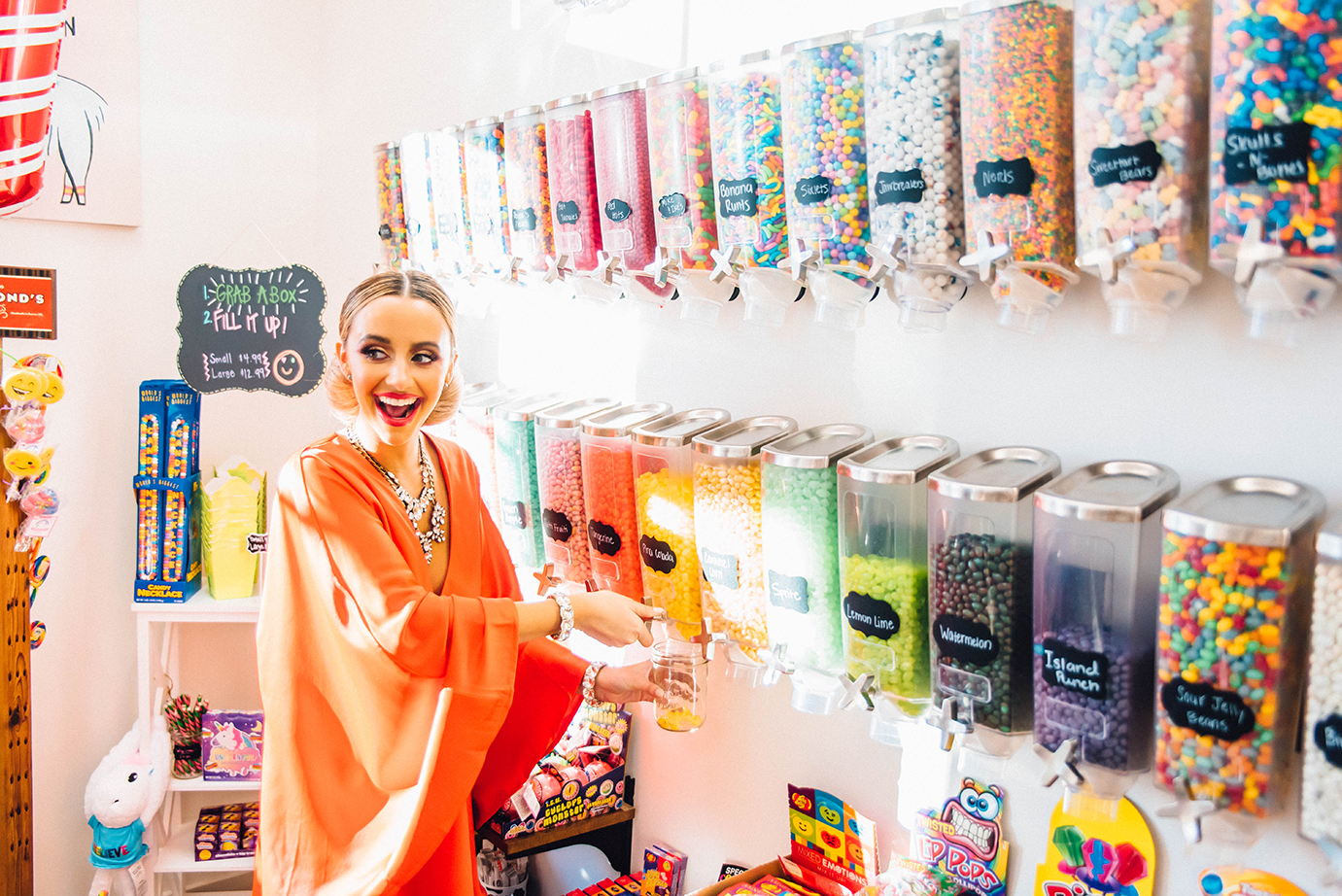 Open-back red dress, $324
From MAVE Couture
Pyramid-shaped rhinestone stud earrings, $12
Statement necklace, $48
Crystal bracelet, $16
From Merci Beaucoup
Silver heels
Model's own
---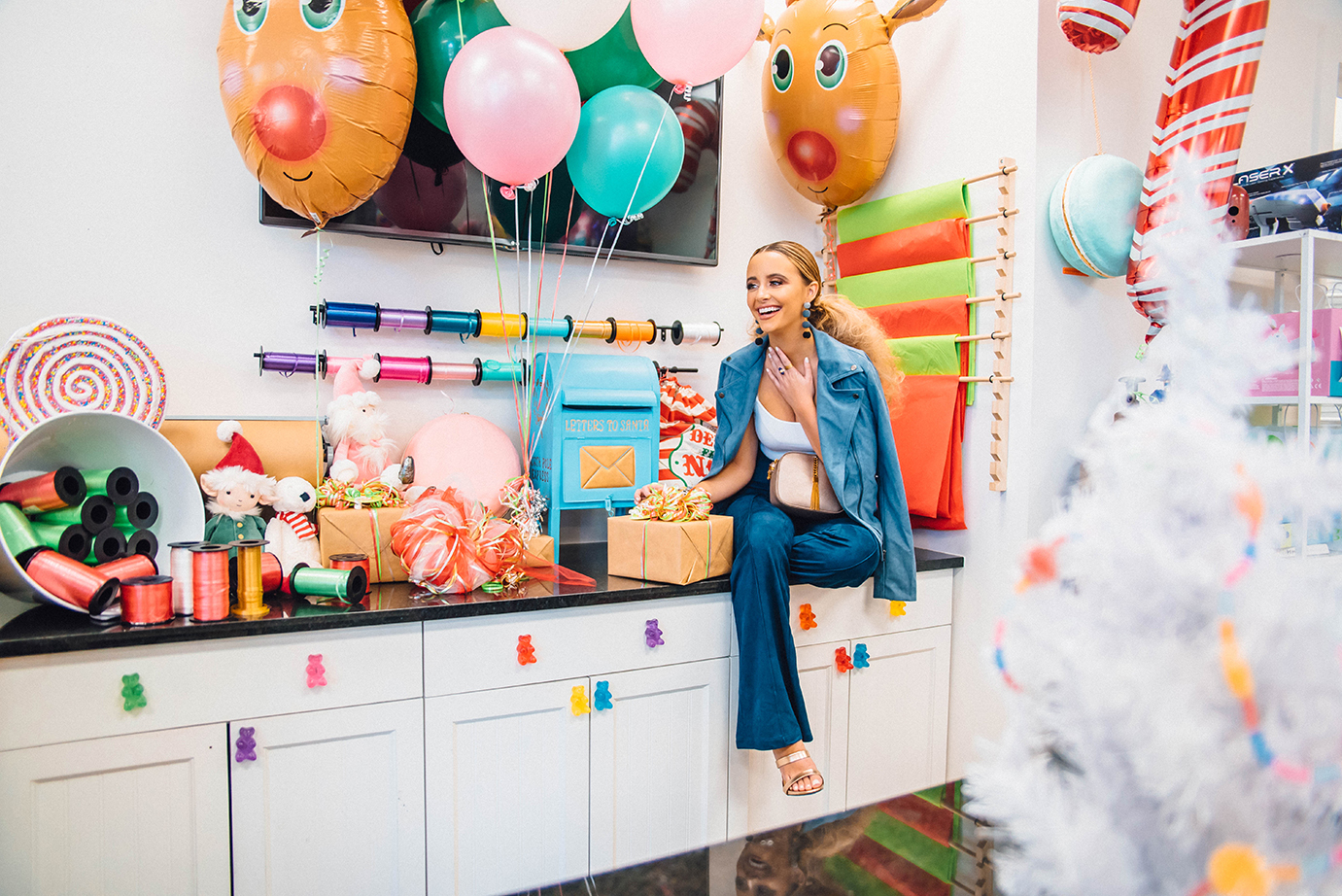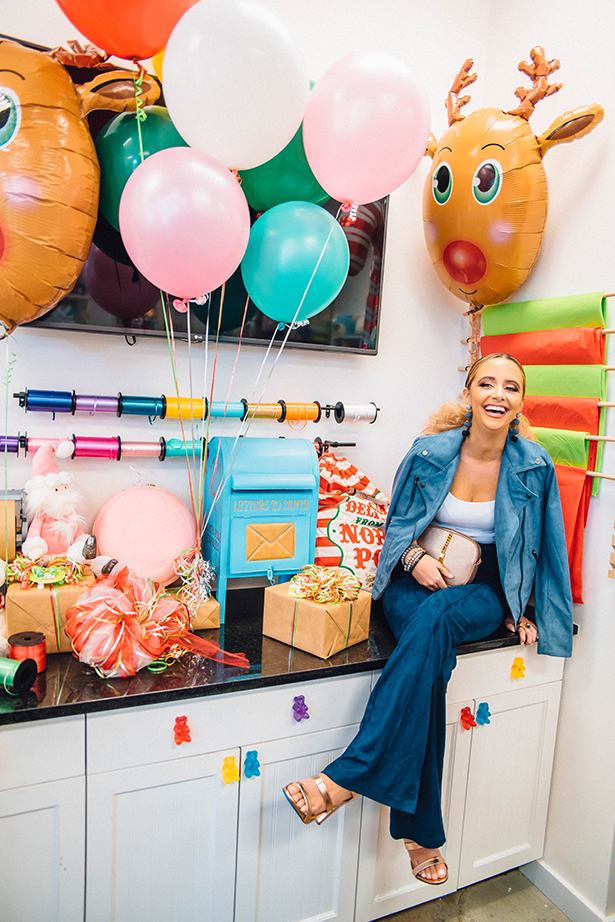 Faux suede biker jacket, $79
Faux suede flare-leg pants, $49
Seamless white tank, $16
Bamboo metallic heels, $38
Seed-bead ball earrings, $18
Metallic crossbody bag with tassels, $44
From Frock Candy
Blue statement ring, $16
Brass ring, $2
From Merci Beaucoup
---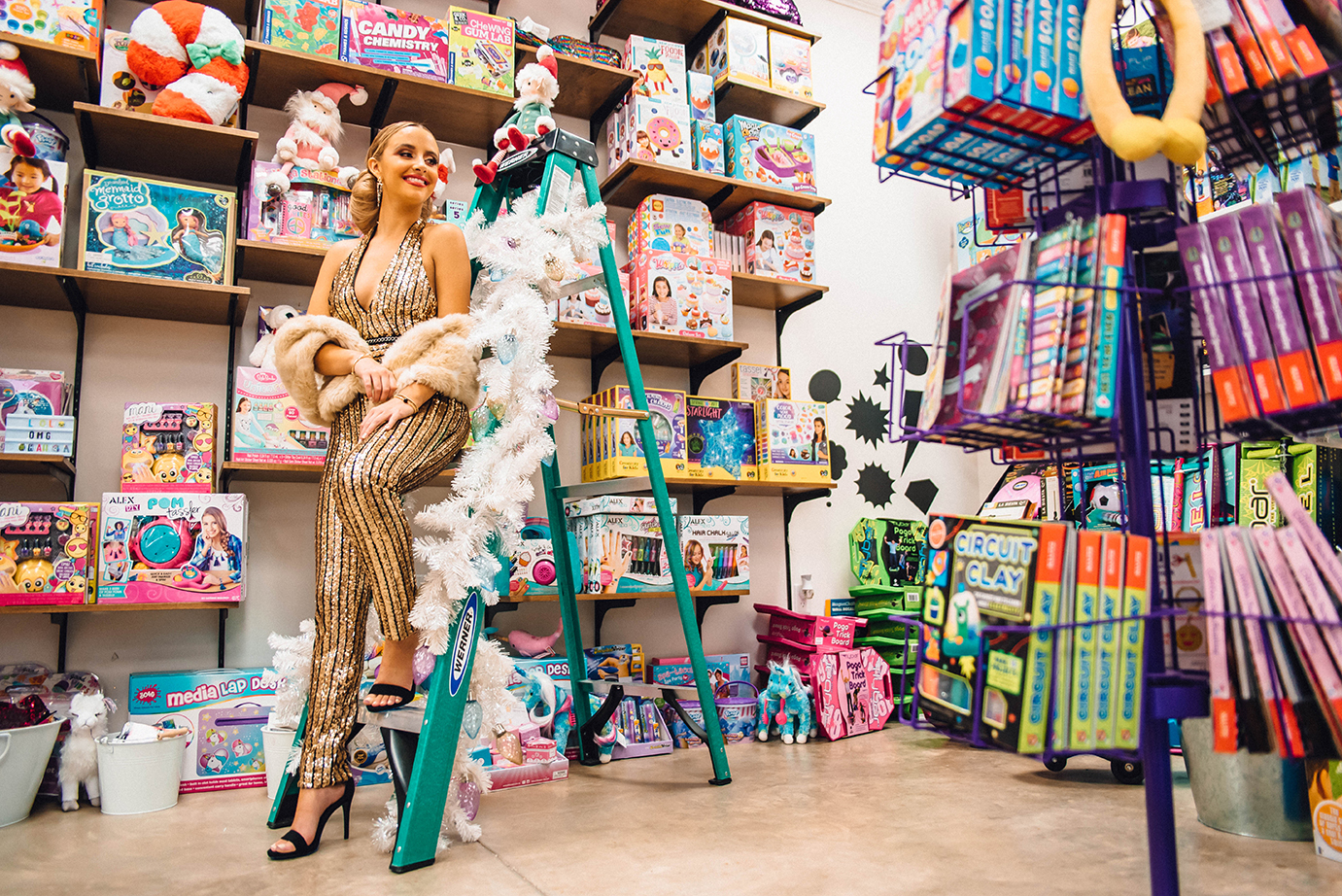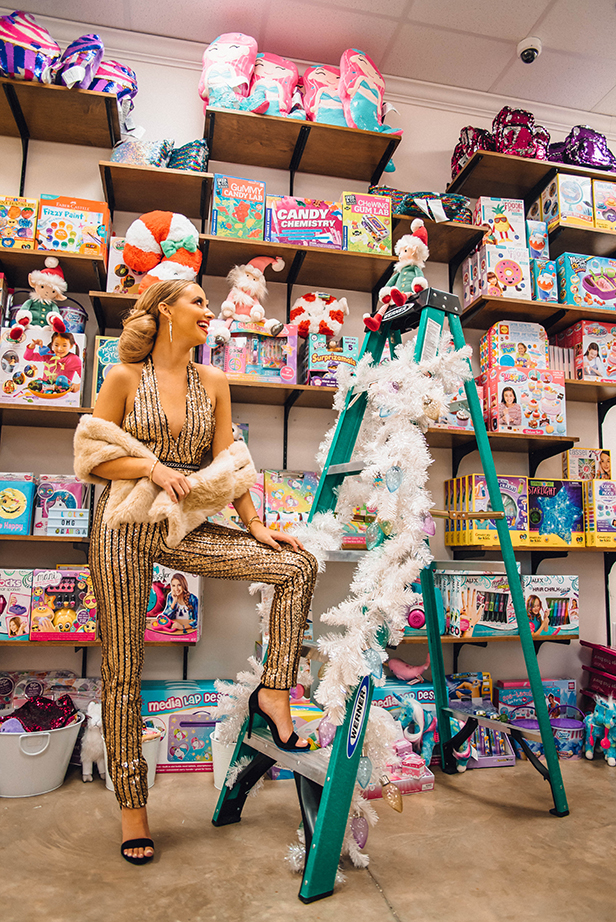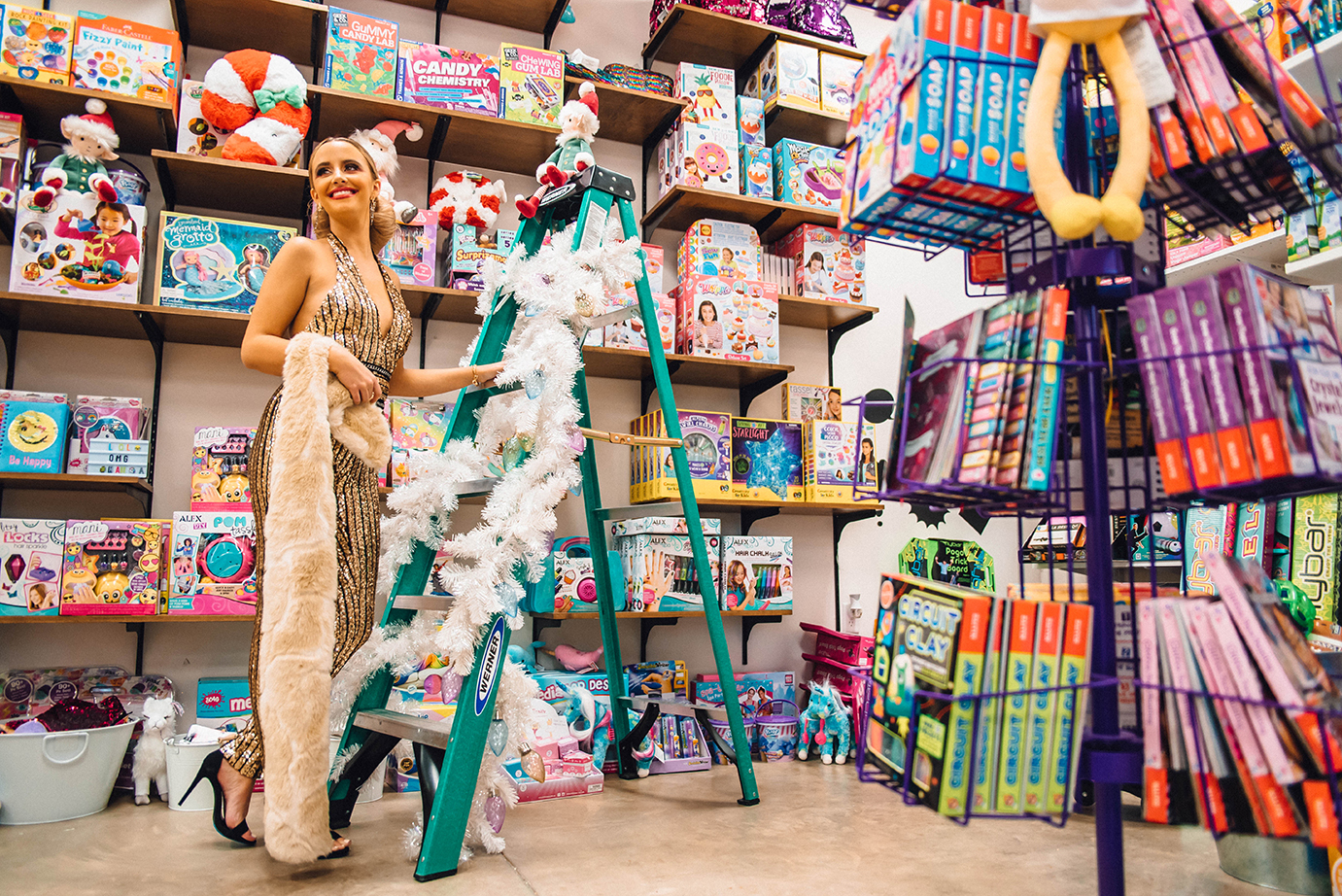 Sequin jumpsuit, $89
From MAVE Couture
Triangle-shaped drop earrings, $24
Gold cuff, $12
Bracelet, $10
Gani ankle-strap buckle heel, $29
From Frock Candy
Faux fur wrap
Stylist's own
---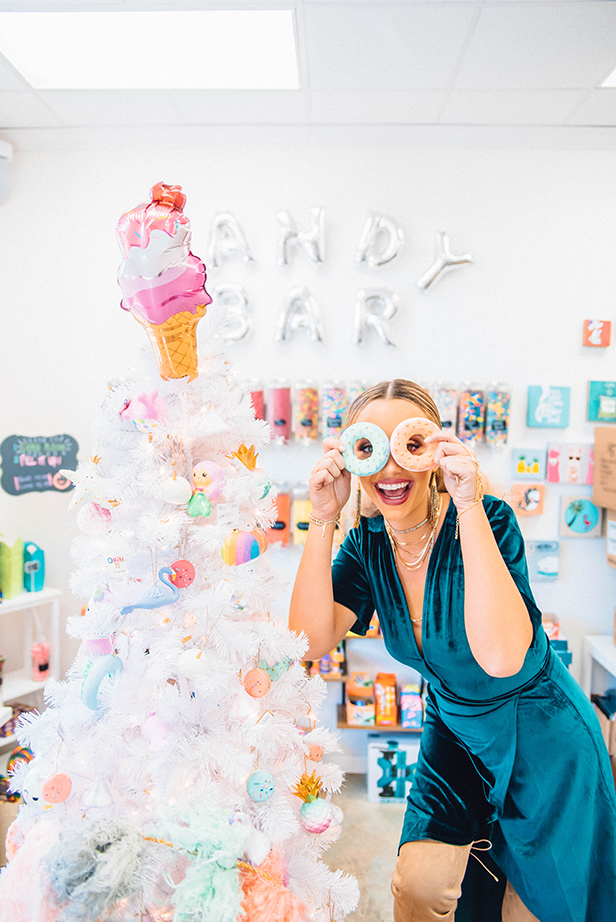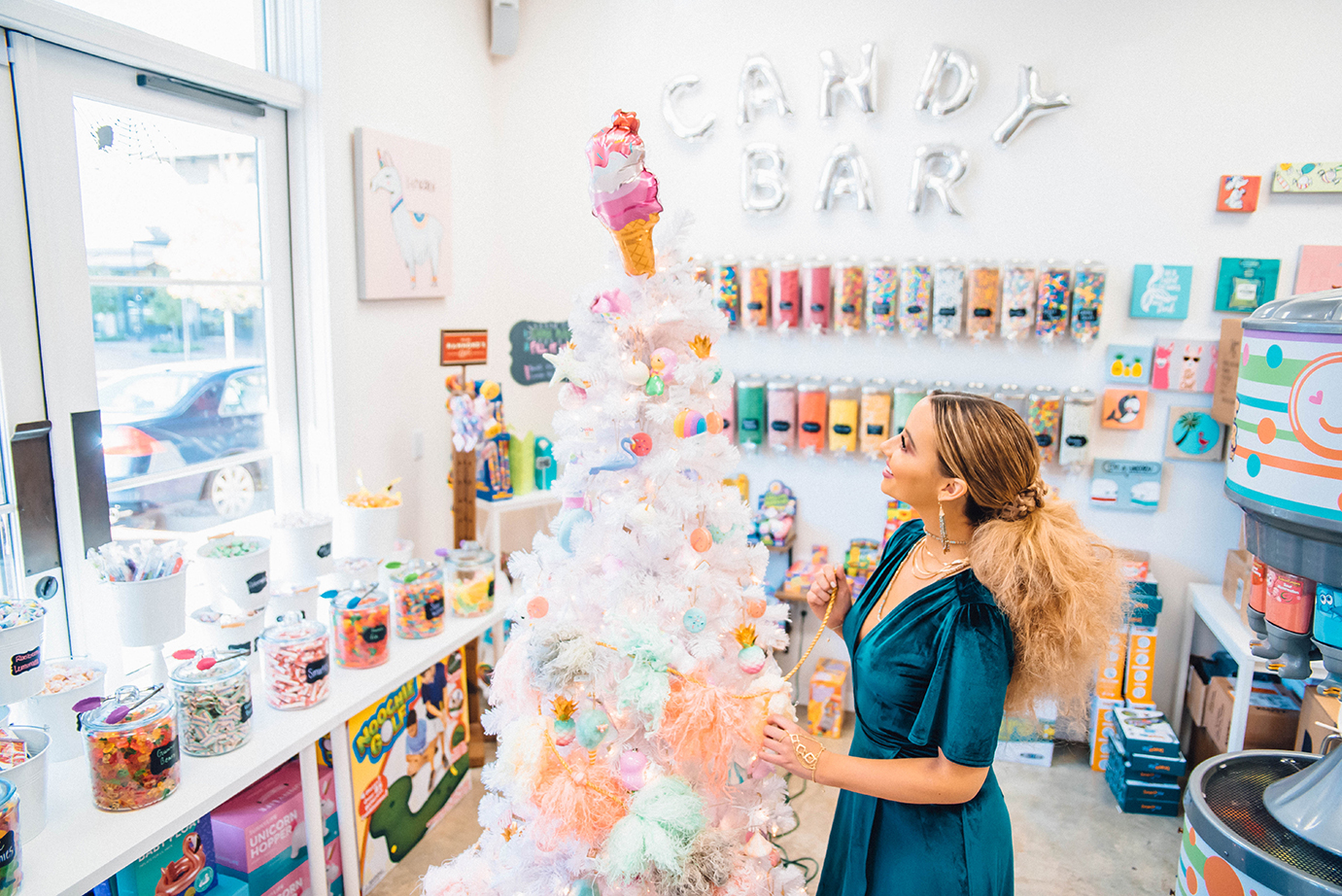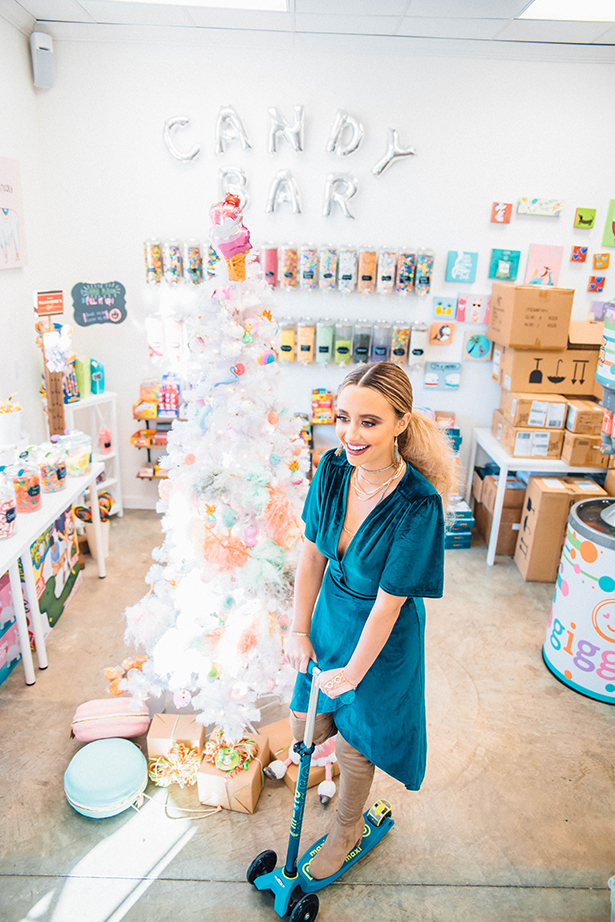 Re:Named velvet wrap dress, $59
Chinese Laundry "Krush" thigh-high boots, $99
Serpentine necklace, $22
Wrap necklace, $20
Crystal beaded tassel earrings, $22
Brass & Glass tie bar bracelet, $14
From Frock Candy
Three Square finger chain bracelet, $8
From Merci Beaucoup
---
Find Giggles:
8201 Village Plaza Court, Suite 1-B
gigglesbr.com
---
This article was originally published in the December 2017 issue of 225 Magazine.