---
Remember 2015? That was the year Baton Rouge was named the "Best Small City to Live and Work as a Moviemaker" by MovieMaker magazine. It came on the heels of 2014, a year that saw big productions in our city such as Fantastic 4, Pitch Perfect 2 and The Final Girls.
A big part of Baton Rouge's draw for filmmakers back then was Celtic Media Centre, which touts itself as the largest studio in the state. Its 250,000 square feet of stage and office space have hosted productions such as Battleship, Underground, Scream: The TV Series and True Blood.
Of course, the other thing that drew films to shoot here was Louisiana's tax incentive program. Coincidentally, the program was drastically cut in 2015, mere months after that MovieMaker article gushed about us.
All hope for filmmakers is not lost, though. Some legislative tweaks were made this year to bring the industry back, although the amount of credits the state will certify each year is still capped at $150 million. (For comparison, Georgia has no caps and issued $606 million in credits last year.)
Whether the industry rebounds locally remains to be seen. But in the meantime, we're feeling pretty nostalgic about our days as Hollywood South.
That's why 225 chose to revisit some of the biggest films staged in the Capital Region in recent years. And since this is our style section, we specifically chose movies with a distinct fashion sense we could recreate.
So break out the popcorn, pull up your favorite streaming service and watch some of the movies made right here at home.
---
Styling: Blair Percle
Photography: Jordan Hefler
Hair: Alison Smith of Paris Parker Salon
Makeup: Katrina Liza
Models: Ryan Richmond, Laura Agra and Tai Henderson
Location: Celtic Media Centre
---
'OBLIVION'
Tom Cruise has been the talk of Baton Rouge more than once. Most recently, he made local headlines while filming scenes downtown for 2016's Jack Reacher 2. Now, you can catch him in the new release American Made starring as Baton Rouge's own Barry Seal, a drug smuggler who avoided jail time by becoming a government informant. And before that, Cruise rocked the stages of Celtic Studios in 2013's Oblivion. The action sci-fi film is set in 2077, 60 years after aliens destroyed Earth. While most humans have relocated to a space station near Saturn, Cruise's character, Jack, remains on Earth protecting the resources it has left. But after a spaceship crashes, Jack uncovers new information about the war and begins questioning everything. Naturally, this means he ends up going on a very Tom Cruise-like mission to save mankind. The movie received mixed reviews, but with Cruise starring alongside Morgan Freeman and Olga Kurylenko, the film's acting and visual effects make it worth the watch.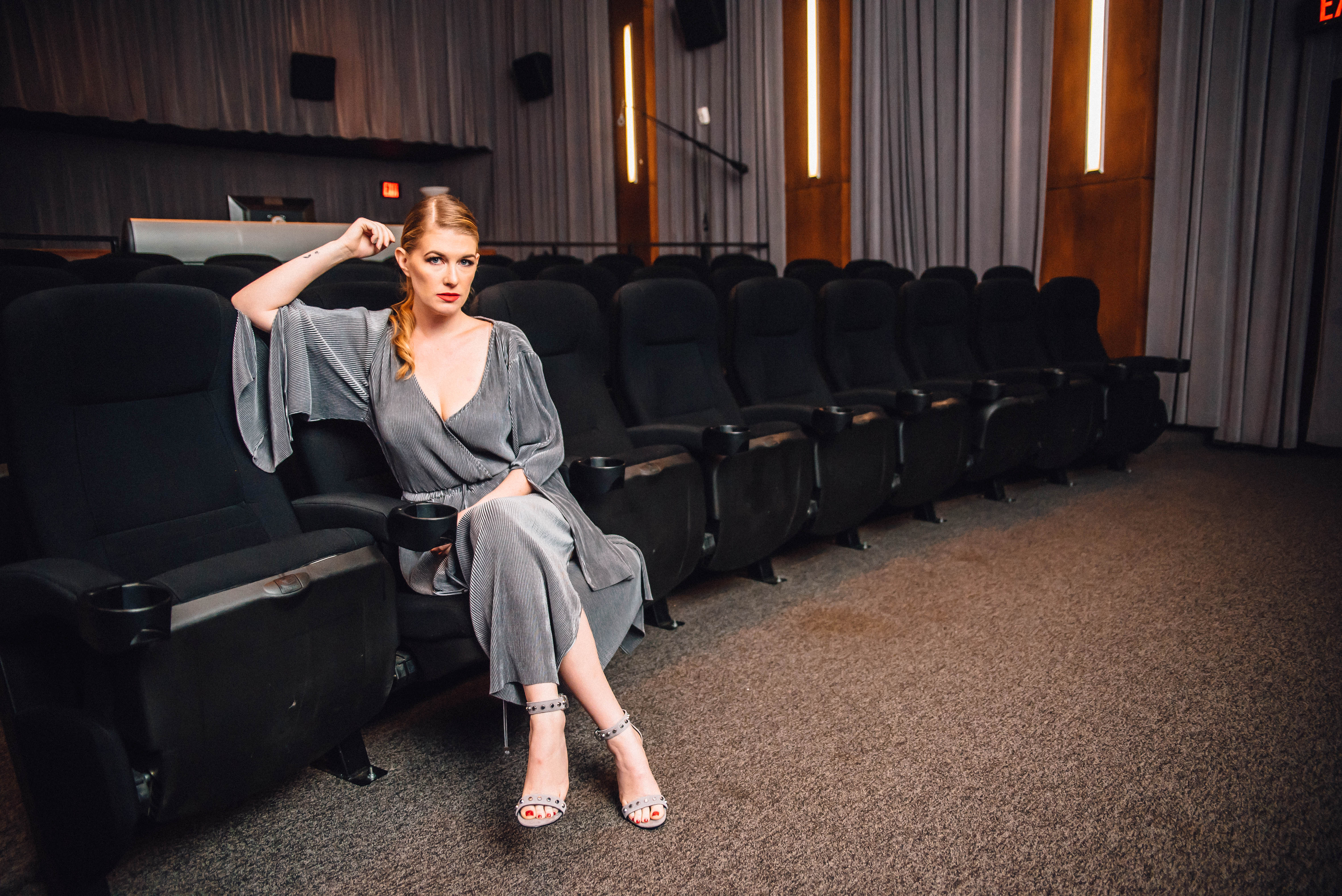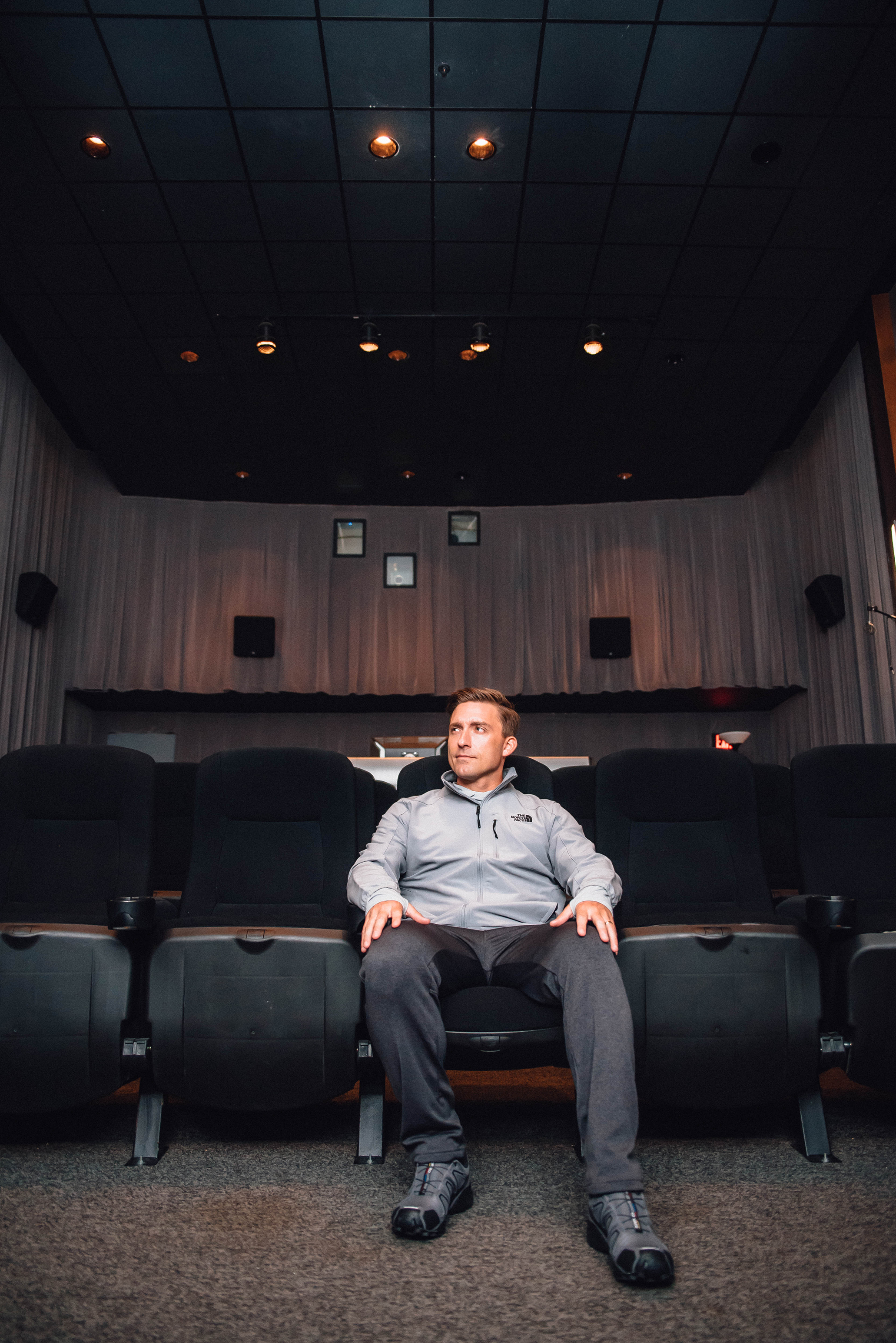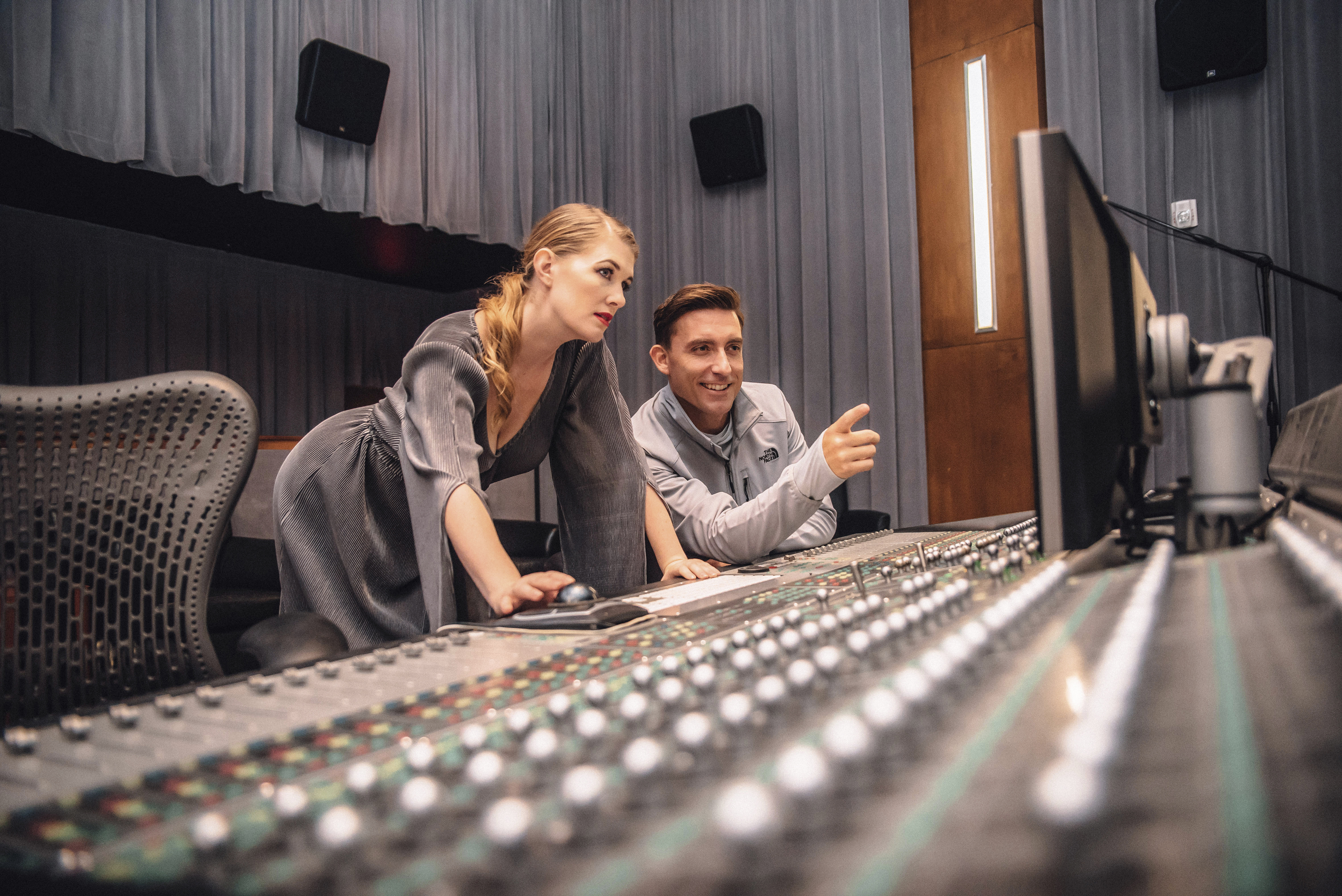 On him:
Free Fly Apparel shirt, $55
The North Face pants, $55
The North Face jacket, $99
Salomon shoes, $130
From The Backpacker
On her:
Shilla gray dress, $130
From Champs Élysées
Dolce Vita sandals, $135
From Hemline
---
'THE MAGNIFICENT SEVEN'
Hidden in Jackson, Louisiana, is an abandoned town. On a dirt road surrounded by fields and a lake are rows of Old Western-style buildings and shops. There's a saloon, a general store, a post office, a hotel. The town seems frozen in time from another era. But this is Rose Creek, a mining town built in 2015 by set designers for The Magnificent Seven. The film is a remake of the 1960 original, updated with an all-star cast including Denzel Washington, Chris Pratt, Ethan Hawke, Vincent D'Onofrio and Haley Bennett. Rose Creek served as the backdrop for several showdowns between the film's villains and protagonists ("the Magnificent Seven" trying to protect the town). The production's headquarters were in Baton Rouge, while most of the scenes were shot in Jackson. Sightings of Washington and Pratt weren't uncommon around town, with Washington even speaking to teens at a Baton Rouge Boys & Girls Club event. Today, cobwebs and dust likely cover the insides of Rose Creek's buildings and movie props. The set's address isn't public, but a simple web search reveals some pretty cool aerial footage of it.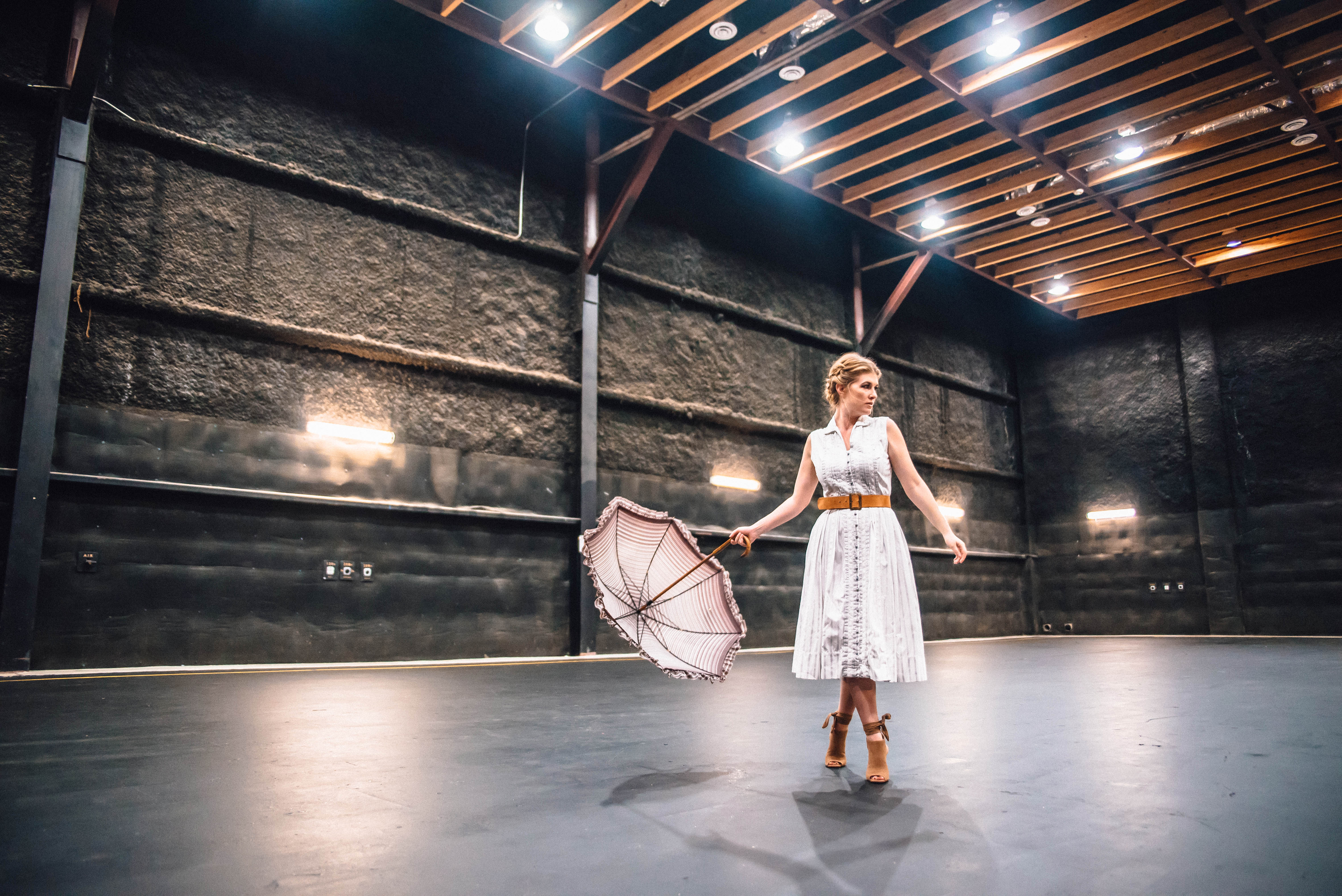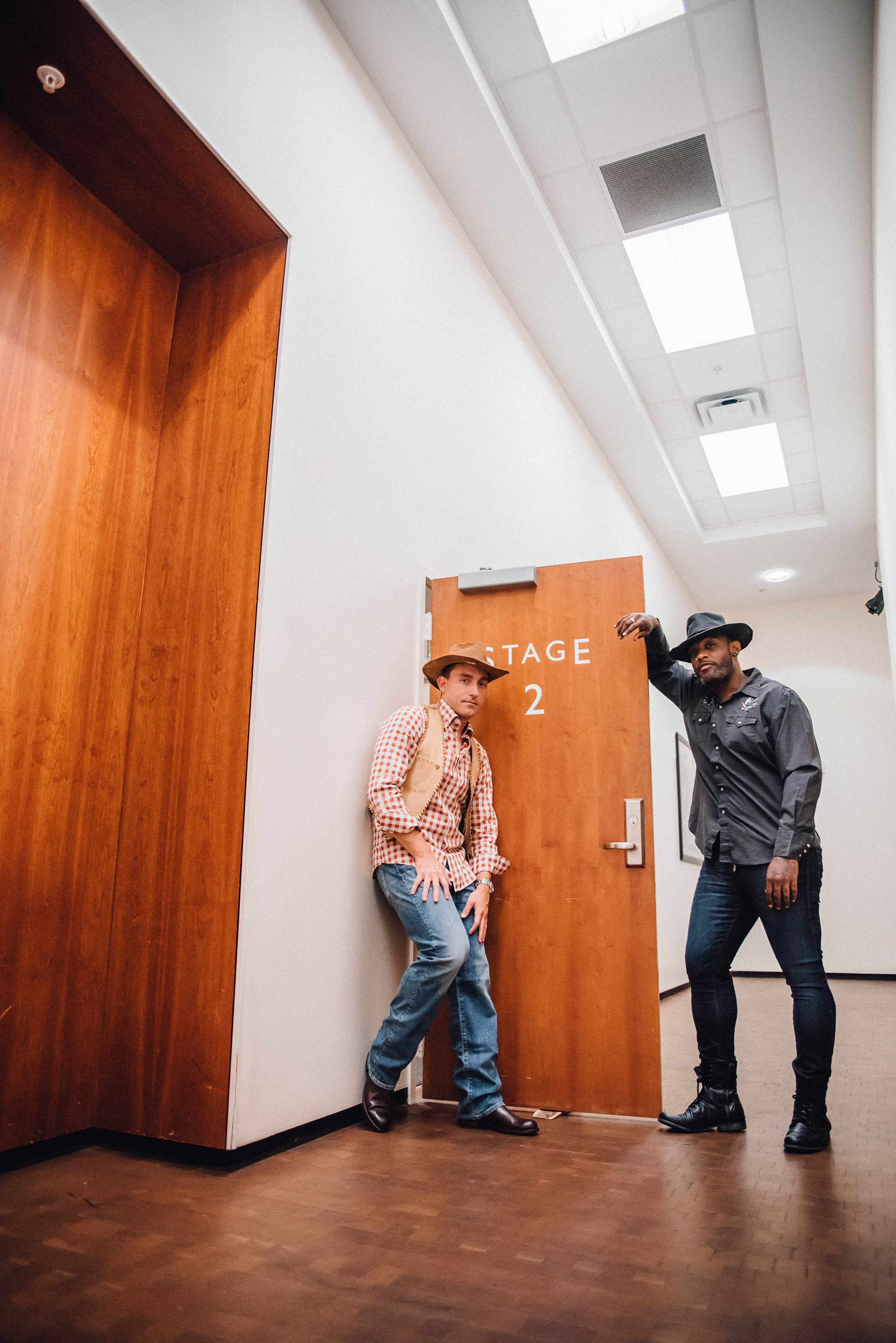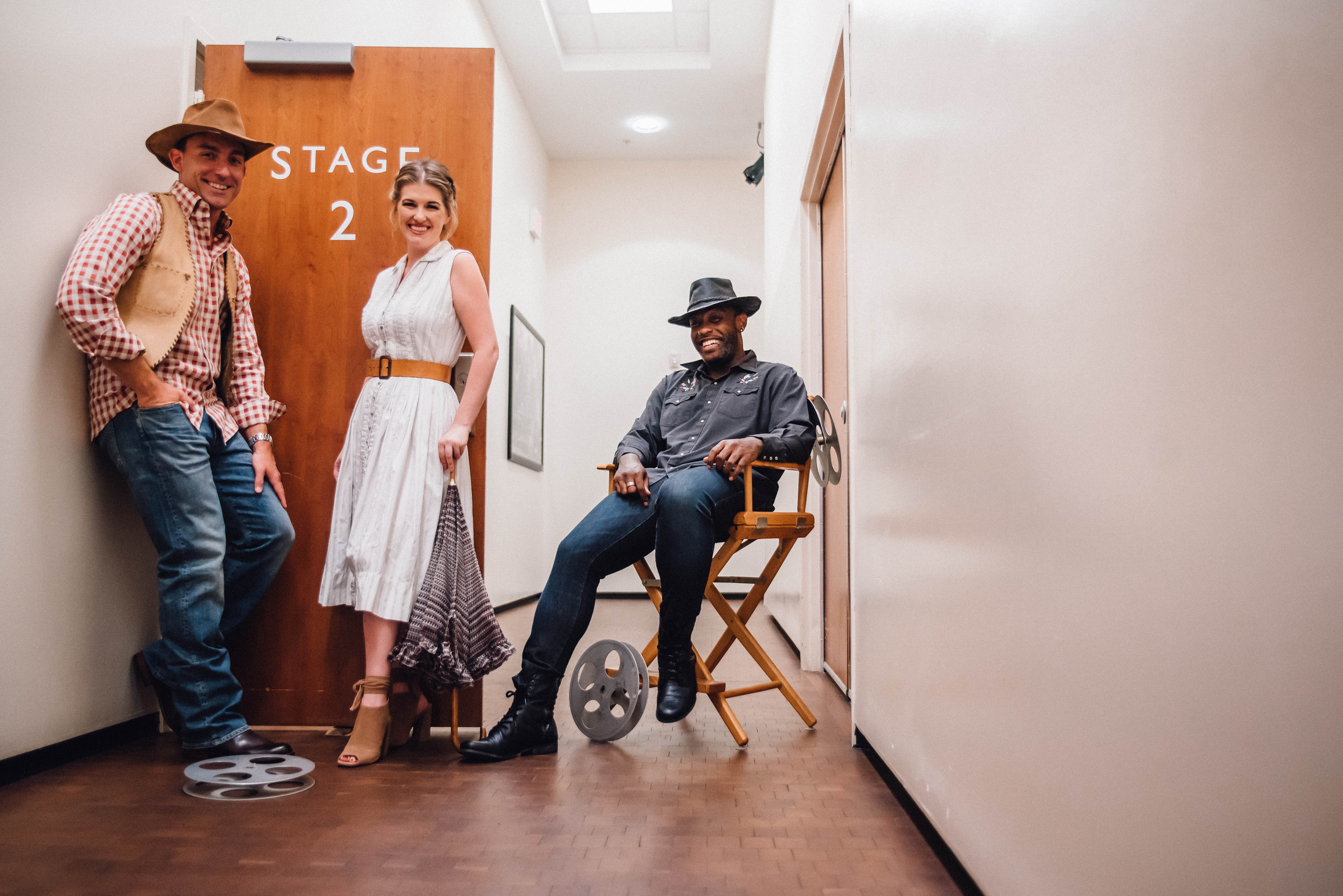 On him (left):
'70s leather vest, $48
Brown hat, $42
From Time Warp
Jeans, $150
Shirt, $98
Lucchese boots, $350
From Carriages Fine Clothier
On her:
'50s white pleated dress, $62
Brown leather belt, $28
Antique 1930s parasol (not for sale)
From Time Warp
Shoes, $98
From Hemline
On him (right)
'70s Western black pearl snap shirt, $42
Black hat, $42
From Time Warp
Jeans, $175
From Champs Élysées
Boots
Model's own
---
'ALL THE KING'S MEN'
Louisianans know the story of Huey P. Long. With the 2006 adaptation of All the King's Men, the rest of the country got to know his story, too. Well, sort of. The film's main character, Willie Stark, is loosely based on Louisiana's former governor and United States senator. Stark is a corrupt 1930s-era politician who ultimately gets assassinated. Sound familiar? It will look familiar, too, since the film was shot in and around the Louisiana State Capitol, Donaldsonville and other nearby spots. The movie is a remake of the 1949 Oscar-winning film and 1946 Pulitzer Prize-winning novel, with a star-studded cast including Sean Penn, Jude Law, Anthony Hopkins, Kate Winslet, Mark Ruffalo and Patricia Clarkson, herself from Louisiana.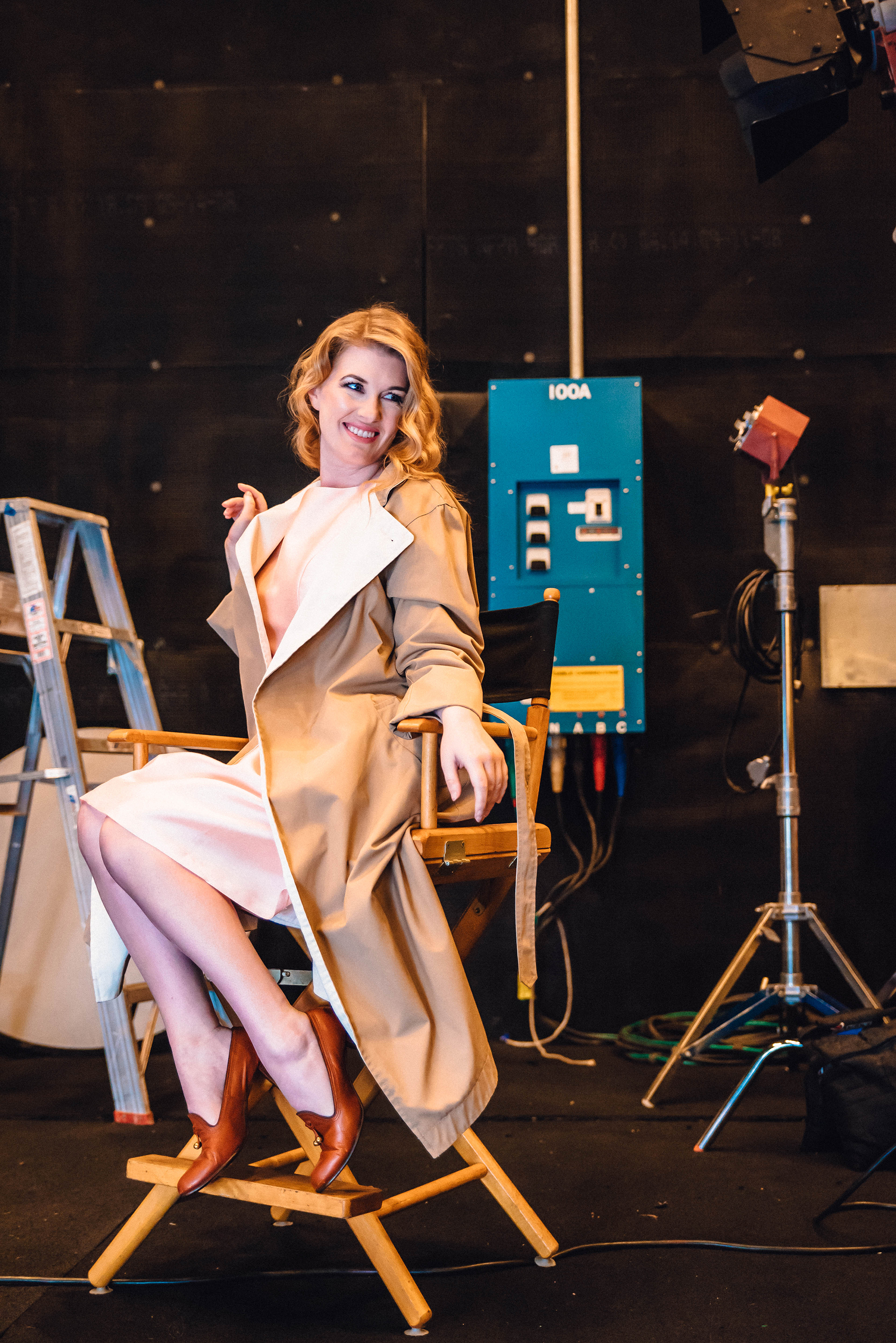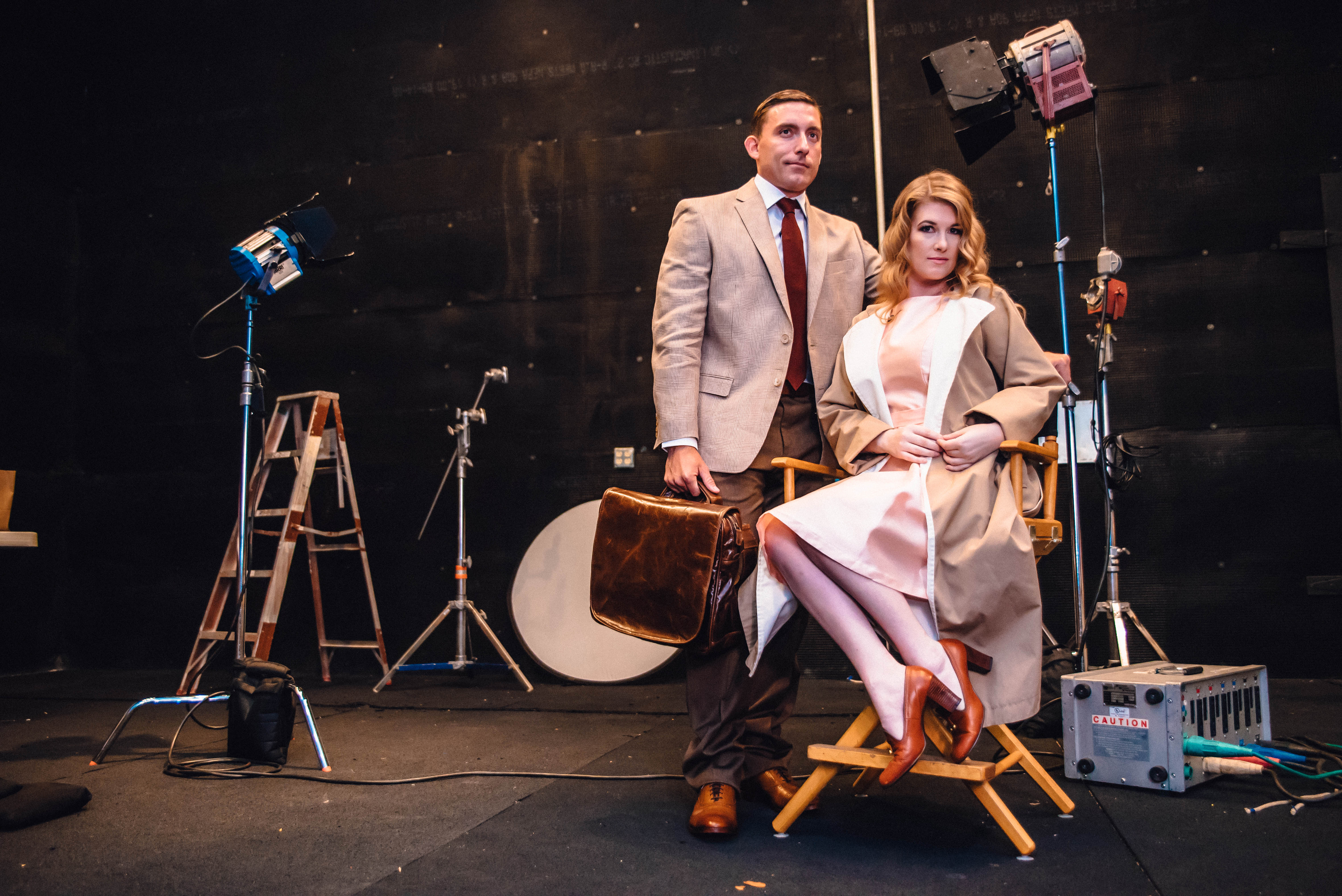 On her:
Reversible vintage trench coat, $36
Brown loafer heels, $28
From Time Warp
Minuet dress, $98
From Hemline
On him:
Ralph Lauren blazer, $550
Zanella pants, $350
David Donahue shirt, $135
Peter Millar tie, $98
Allen Edmonds shoes, $200
From Carriages Fine Clothier
---
'TWILIGHT BREAKING DAWN'
We know: Vampires can get a bad rap. But whether you like Twilight or not, its final installments (parts one and two of Breaking Dawn) are arguably the biggest films to have been shot in Baton Rouge. Part II grossed $830 million at the box office. (For comparison, Pitch Perfect 2—considered the highest-grossing music comedy film of all-time—took home $287 million.) The Twilight series turned Robert Pattinson and Kristen Stewart into megastars, and the mood in Baton Rouge during filming reflected that. Back in 2010, Perkins Rowe was the place for fans to be. At one point, the cast was rumored to be living there, and sightings of actors browsing Barnes & Noble were reported. Fans drove from out-of-state in hopes of catching a glimpse of the stars filming around Celtic Studios or Arsenal Park downtown. It was certainly an interesting time for the local film scene.
On her:
Shilla jacket, $162
From Champs Élysées
Bishop + Young leather pants, $80
From Hemline
Hunter rain boots, $135
Tasc tank top, $34
From The Backpacker
On him:
PrAna pants, $85
From The Backpacker
Georg Roth T-shirt, $87
W.R.K jacket, $198
From Champs Élysées
---
View more shots from this month's style shoot below: