---
JEWELRY BOX MAKEOVER

Melanie Parker, 25, has been DIYing since 2013. From crosses to wine racks, she challenges herself to make "farmhouse vintage" household items out of pallet wood. She has completed around 30-40 such projects.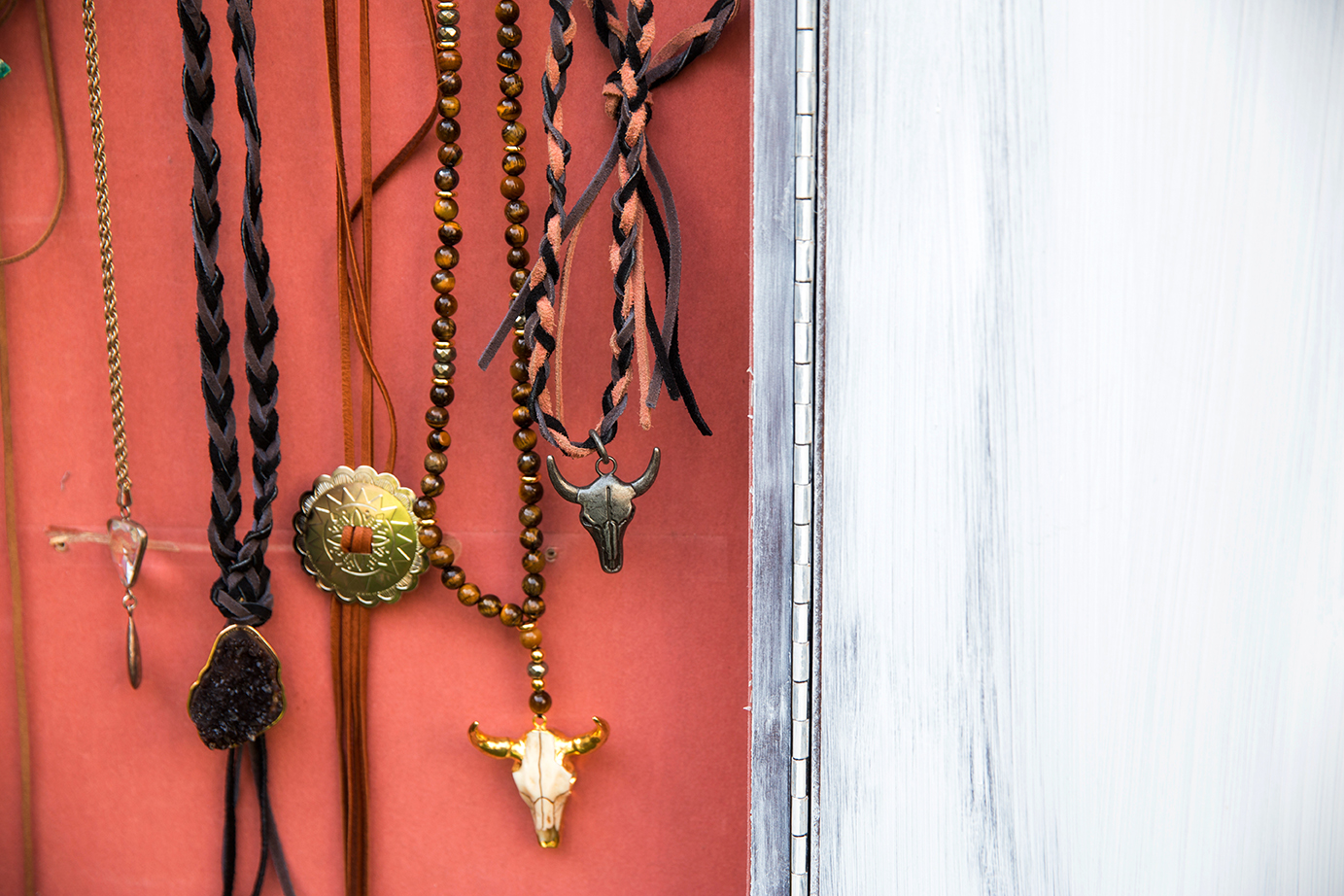 In addition to her original works, the industrial hygienist enjoys giving old items new uses and looks. She took an old jewelry box that her sister no longer wanted and gave it a new rustic finish.
Parker revamped the abandoned jewelry box in just two nights, sanding, painting and waxing in the evenings after she got home from work.
Parker's Tips
• Use sandpaper to prepare the box for its new finish
• Waverly paint is accessible and affordable at Walmart
• Antique wax gives the paint and exterior a sealed finish
• Tap excess chalk paint off brushes before applying each layer for a smooth appearance
---
CANOPY BED FRAME
After admiring a $6,000 canopy bed online, event designer Victoria Roberts decided to make her own for $5,650 less.
The 33-year-old prefers a minimalist urban home. She says she doesn't like much furniture or clutter, but she does want the few pieces she has to stand out as unique.
With the help of a co-worker, she completed the espresso-colored canopy bed frame for a queen-sized bed in four hours. The assembly of the $350 project took two hours, with the remaining time required for the primer to dry.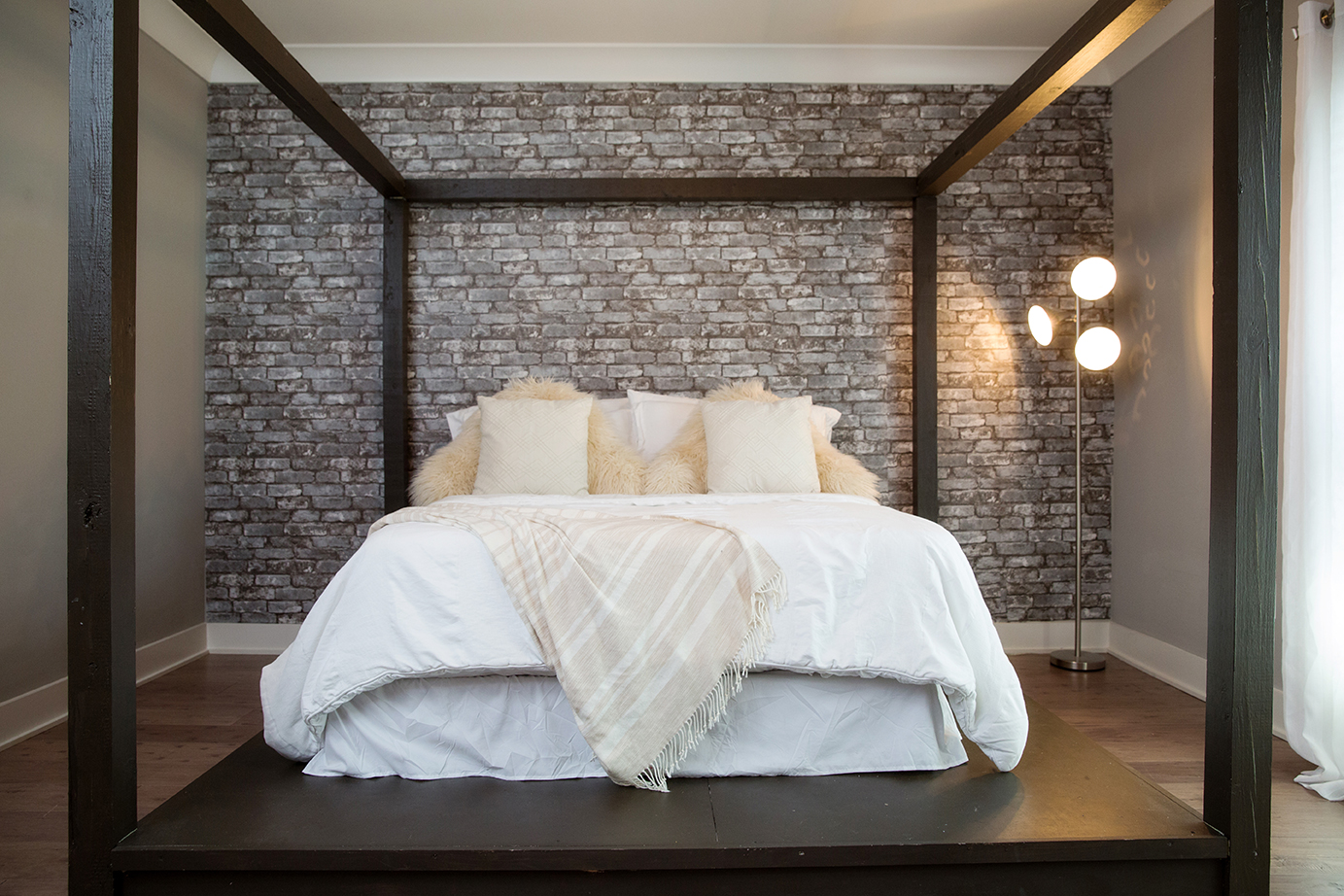 Items used:
• Eight 4-by-4-foot pressure treated posts
• Seven 2-by-4-foot posts for bottom decking
• Two 4-by-8 3/4-inch sheets of furniture-grade plywood
• Four 1-by-4-by-8-foot pine boards
• Eight 6-inch lag bolts
• Eight 4-inch lag bolts
• One box of 3-inch wood screws
• One box of 2-inch wood screws
• Paint primer
• Paint
Roberts' tips
• Give the painted bed frame adequate time to dry before placing the bed.
• Use untreated posts for a more rustic look.
---
BLANKET LADDER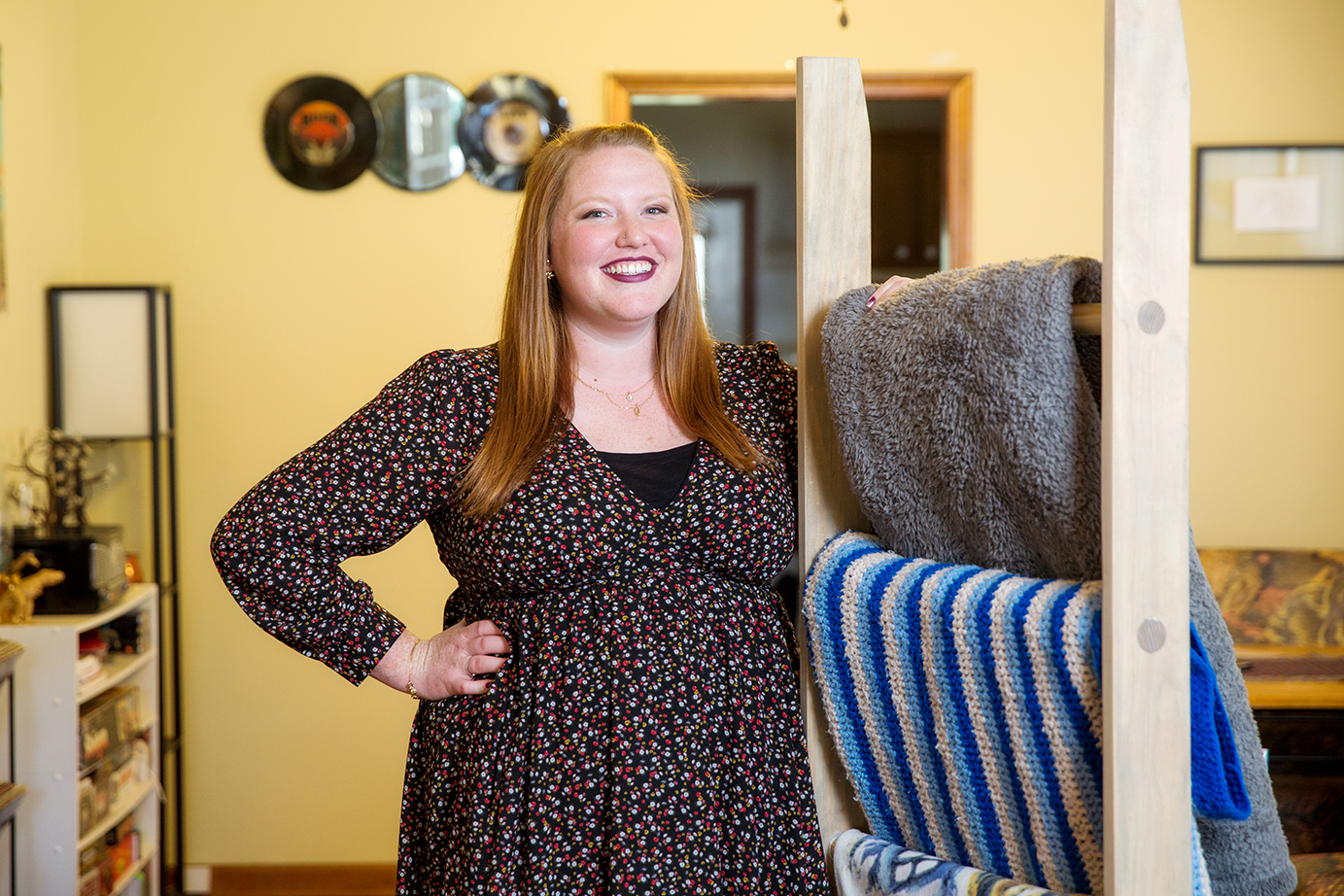 Randa Lopez Morgan, a 26-year-old agricultural support librarian, wanted a decorative and organized way to display her throw blankets without having to break her bank.
After searching online for ideas, she decided to create a wooden blanket ladder. This wasn't her first DIY rodeo. She'd also made mosaics out of Mardi Gras beads, decorative hangers for bridesmaids and transformed her white Keds shoes by painting them in a galaxy theme.
So crafting the ladder out of pine wasn't as hard for her as it might sound. With the help of a friend, she finished the blanket ladder in two hours.
Items used:
• One 1-inch pine dowel, 8 feet long
• Two 1-by-4-inch pine boards, 6 feet long
• Elmer's wood glue
• Optional: paint or stain
Morgan's Tips
• You don't have to cut the wood yourself. Home Depot cuts wood for 50 cents per cut, she says.
• If you are cutting wood at home, purchase quality blades. Cheap blades may cause wood to splinter.
---
This article was originally published in the 2017 Spaces & Places extra issue of 225 Magazine.