---
Baton Rouge is filled to the brim with independently owned boutiques, yet they don't seem to overlap. Each store boasts a distinctive attitude and offers seemingly one-of-a-kind items that can't be found at department stores or even other boutiques.
Boutiques are known for highly curated shopping experiences, allowing shoppers to come home with niche treasures, fashions and trinkets they never knew they needed.
But how do these retailers consistently find items unique enough to create a new experience each time you walk through the door?
Boutique owners go to market: massive wholesale buying events for small retail owners offering everything from jewelry, home goods and decor to furniture, small gifts and trinkets—and of course, clothes. The largest markets are typically held in Dallas, Los Angeles, Atlanta, Chicago and New York.
Many Baton Rouge boutique owners and buyers find their first market experiences chaotic and stressful, but those early challenges help them become pros.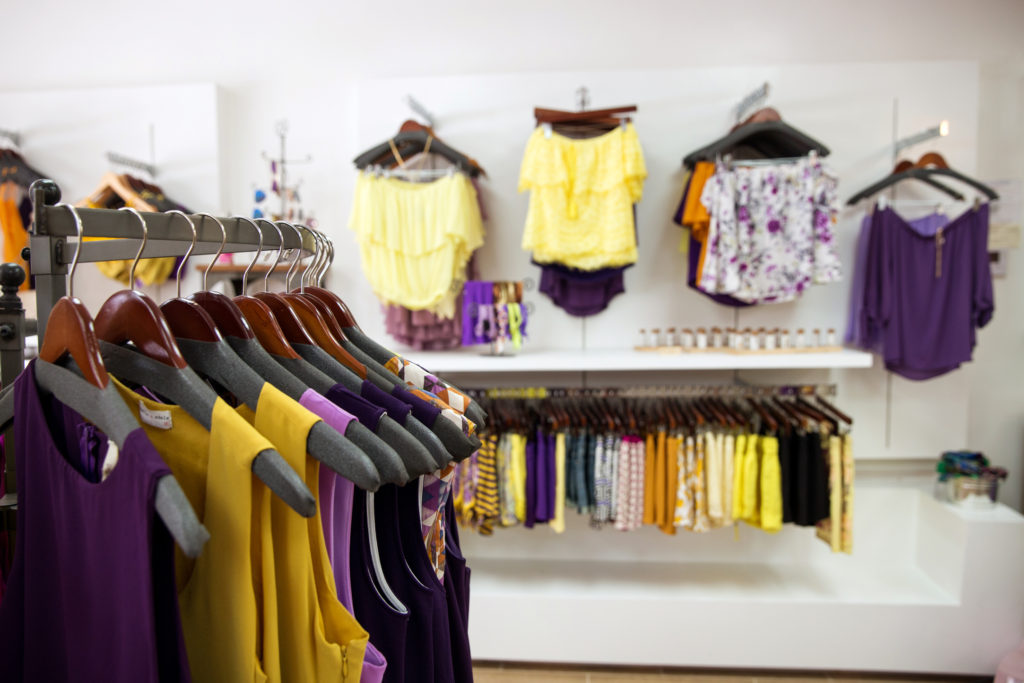 ---
"Overwhelming" is the common adjective used by Kait Harrison of Posh Boutique, Alexandra Zuniga of Blink Boutique, and Carol Meche and Shanna Boudreaux of Rodeo Boutique. Before even making the trip to market, small retail buyers must know their budget, inventory and sales pace. Just as important is their knowledge of upcoming seasonal trends and, based on how items fare in the store, what their clientele wants to see.
"Sometimes buying is a guessing game," Boudreaux says. "You may invest into a trend that you think will be great, and it may not take off like you thought. In this business you have to be flexible."
Blink Boutique owner Alexandra Zuniga says missing the mark on items at wholesale is fairly common, especially in the business of fast fashion.
"It's just part of the business," she says. "It's like going shopping and loving it in the dressing room. Once you go home and put it on, you hate it."
Sometimes even the hottest runway trends don't fare well in smaller cities: Last fall, internationally popular styles such as pleats and flouncy hems didn't move through the store as well as more casual staple pieces like flowy rompers and tunics. With six stores around Louisiana, Zuniga also has to cater to each store's community. For example, the Baton Rouge store on Highland Road stocks up on purple-and-gold colored pieces for fall.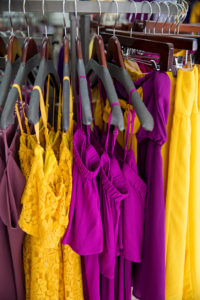 A surefire way to get what's needed for the shop each season is to build strong relationships with vendors, Meche says. Before making a trip to market, she and Boudreaux make appointments with vendors they know they need to see, and have questions ready for new vendors.
Information crucial to know before working with a vendor include shipping costs and delivery dates, whether or not the vendor requires a minimum order and if re-ordering is an option.
When the day's business is done, the evening hours offer time for talking and laughing over the day's adventures and rejuvenating, preparing for day two. Meche says eating dinner after a long day is one of the most special moments at each market.
"When you're just so exhausted, it's nice to take a moment and relax," she says, adding that those dinners are the perfect time to gush over her favorite items and get excited about the upcoming season.
Wholesale shopping for boutiques ultimately comes down to a concept true for all small business owners: understand your brand and your customers, and try your best to sell. While some markets will be more successful than others, Boudreaux, Meche, Harrison and Zuniga all agree that the experience is like no other—exhausting, yet indescribably fun for apparel aficionados.
Zuniga's ultimate advice for someone headed to market? Wear comfortable shoes and be nice to your sales reps, because both will go a long way.
---
What to expect in Baton Rouge boutiques this fall
At national markets this year, fall trends saw a slight shift from last year's boho-chic look. Fringe, patchwork and floral are still in style, but many sleeker and more sophisticated items will hit the racks at shops this season.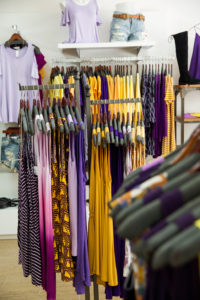 Styles: Ankle-height booties are popular. Flowy swing dresses, high necklines, quarter-length sleeves, airy knit pullovers and cropped pants and culottes define fall silhouettes. Handbags are more square and structured versus last year's laid-back looks.
Materials: Suede and leather will appear on everything from boots and outerwear to dresses and handbags.
Colors: Darker shades such as rust, plum and olive take over this fall.
Patterns: Patchwork, specifically with suede and leather in those dark fall shades, on denim and outerwear.