---
In the '70s, Osa Atoe's parents came separately to the United States from Nigeria to go to college before meeting and starting a family in the D.C. area.
As a first-generation American, 38-year-old Atoe has never lost sight of her roots. But she didn't realize how Nigeria and the African continent would come to play a role, perhaps subconsciously, in her most recent endeavor: pottery.
"I feel like I have always had that influence in my life, so I'm sure it's showing up now in ways that I can't even really make out," Atoe says.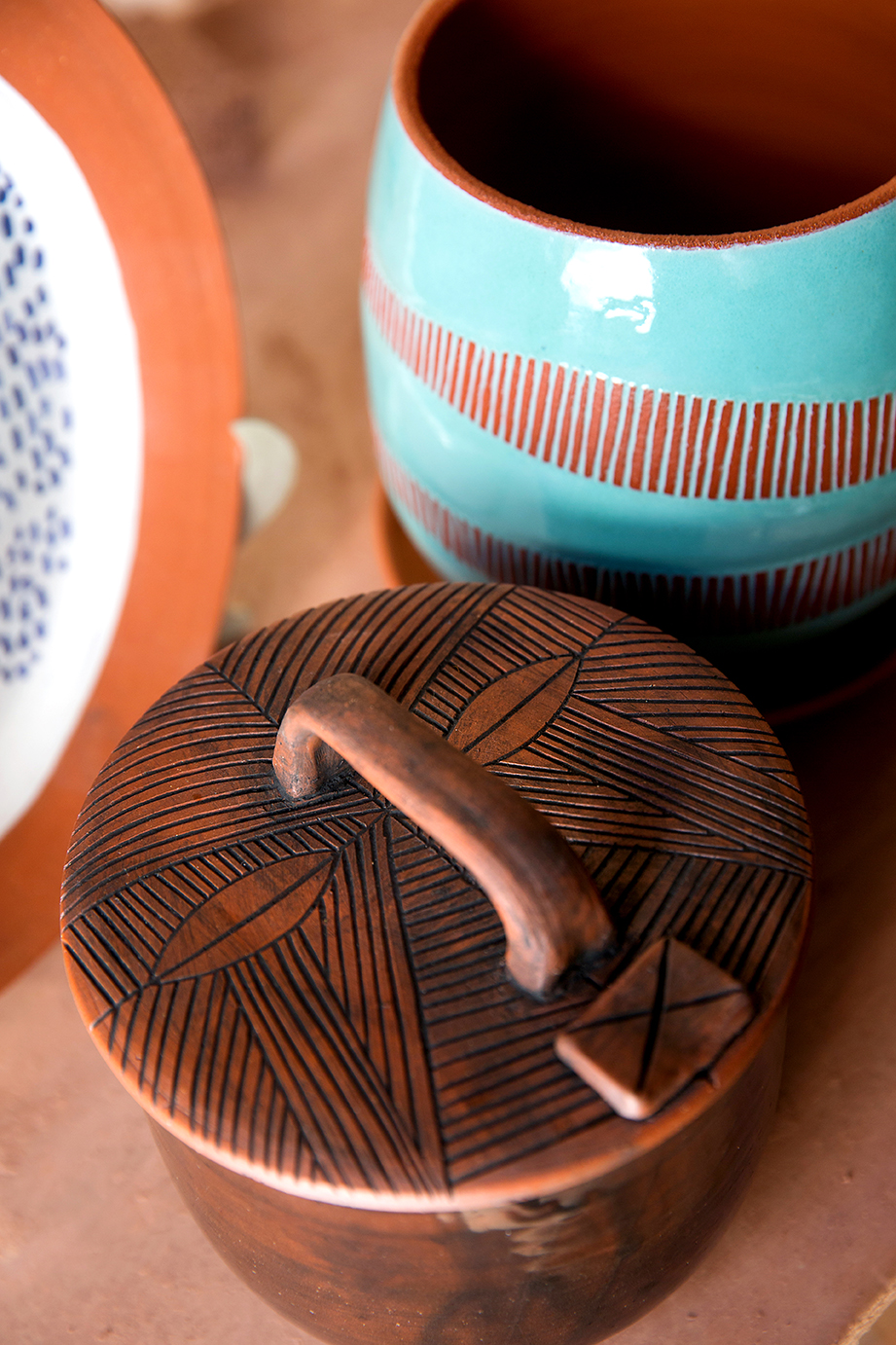 For years she had been a musician, playing in punk bands and traveling the country. About seven years ago, she moved to New Orleans. There, in 2013, she took her first community pottery classes. She enrolled in the classes for fun, but she got really good, really fast.
"I got really obsessed with it and realized that I could put a lot of creative intensity in it, like I would with music," Atoe says. "Pottery is a subtle thing. Like I'll see my vases with gorgeous flowers in them, and the flowers are the point. The vase is playing this supportive role, which I'm really into."
Atoe spent the following years improving her skills. Now, pottery is her full-time job, and her items are sold at events and boutiques in New Orleans and Baton Rouge as well as online and have even been featured in Southern Living.
Her e-store, Pottery by Osa, sells beautiful planters, vases, jars, mugs and other practical holders and kitchenware. It wasn't until she began selling her products that she realized where some of the inspiration for her materials, such as the red clay she uses, might have come from.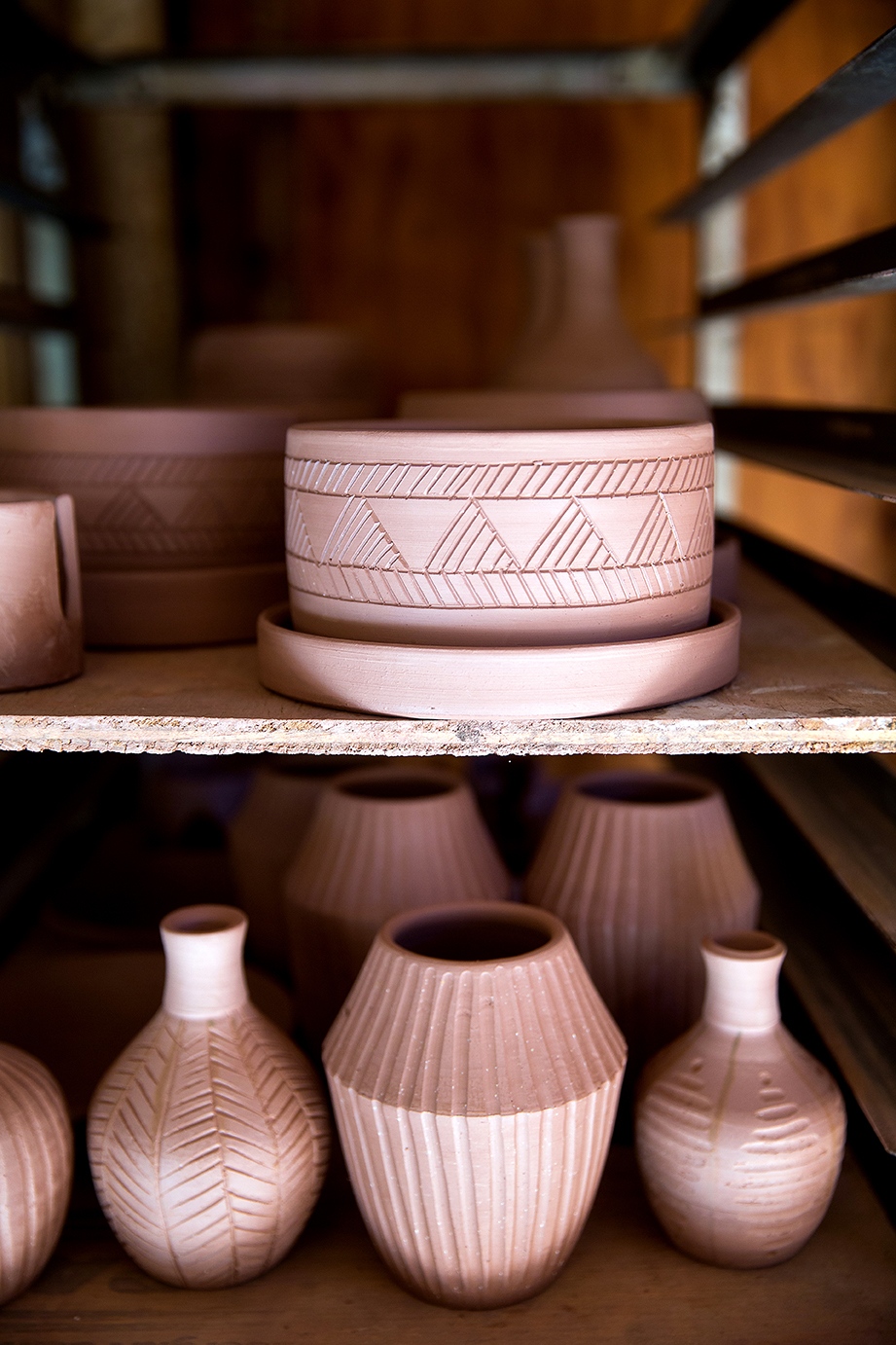 "I spend a lot of time making dishware and functional items, which to me, harken back more to Western culture," Atoe says. "I think where that African influence comes in is my decoration style or the color of the clay itself. The last time I went back to Nigeria, I realized that all of the earth there is red. All the clay there is red. All ancient Nigerian pottery is made with red clay."
The influence doesn't stop at Nigeria. Some of her most standout pottery pieces are her African mask jars, inspired by a Congolese mask she saw in an African design book.
Atoe recently moved to Baton Rouge for its slower pace and to set up shop in the large, supportive community of local makers. Her young business has taught her much already, she says, and she's just getting started.
"With pottery, it's like I'm walking up this really tall staircase, but I can keep going up—I can keep progressing; I don't have to tear it all apart and start over from scratch every year or few years," Atoe says. "It's something I can build on, and I'm really excited about that." potterybyosa.com
---
This article was originally published in the December 2016 issue of 225 Magazine.