---
From a window-lit studio in her Garden District home, Paula LaFargue designs and sews ethical, eco-conscious clothing. Those designs will likely end up traveling far beyond her window.
LaFargue is the founder of The Maybe Collection, an online shop of versatile linen apparel. On her desk sits pale-pink spools of thread and linen, tucked under the needle of a sewing machine. The finished product will ship to the Netherlands. To the left of her workspace stands a rack of pieces she will showcase at the Mid City Makers Market, including a chartreuse tank, slate pants, periwinkle-blue dresses and a crisp white jumpsuit (the reigning bestseller).
"I want to create things that are simple and still beautiful and feminine and don't overtake the wearer," she says. "I put a lot of thought into where I want it to fit."
LaFargue says she cares more about designing practical, long-lasting garments than being fashion-forward. But make no mistake: The market for ethical, eco-conscious clothing has taken off. National sustainable clothing brands like Everlane, Reformation and Christy Dawn have amassed cult-like followings.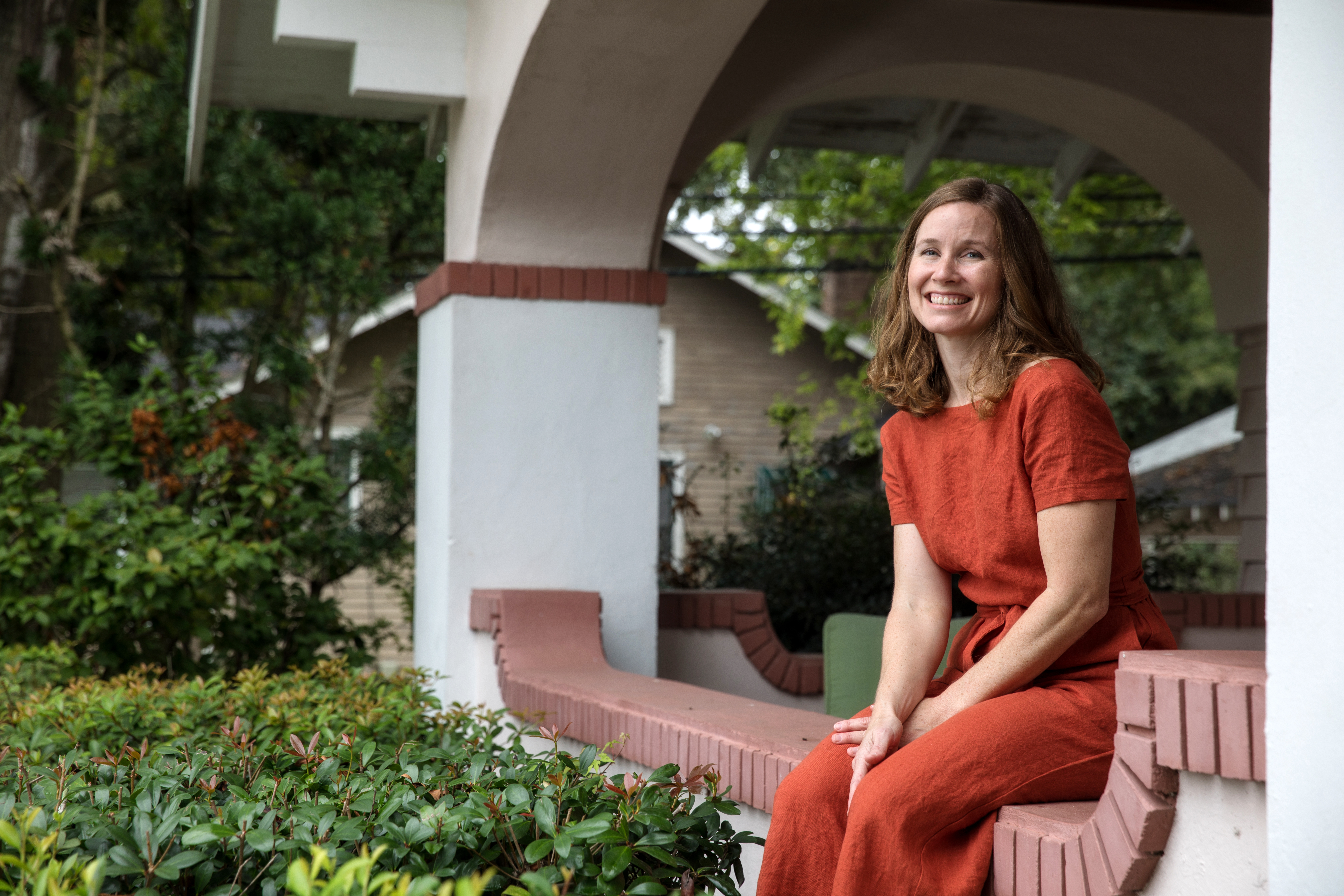 The slow fashion movement emphasizes shopping less and choosing pieces made in ethical factories, often using sustainable materials like linen or deadstock fabric (material left over from fabric warehouses or designers). The idea is that being a conscious consumer—purchasing well-made, long-lasting clothing from slow fashion brands—promotes fair wages for workers and minimal environmental impact.
"I feel really fortunate to operate at a time like this. It just gives you so much hope," LaFargue says.
She talks about the slow fashion movement with contagious optimism—the same optimism that went into naming The Maybe Collection. It's a name that she felt signified anything could be possible.
She started The Maybe Collection after a decade designing and making apparel. The Baton Rouge native studied apparel design at LSU and the Fashion Institute of Technology in New York, and has worked for Majamas in Chicago and Carter's in Atlanta.
When she returned to Baton Rouge with her husband in the summer of 2009, she started making costumes for Krewe Mystique and clothing for her first online shop. Six months after her first daughter was born, she began working at Neese Protective Clothing Company in Gonzales. Six months after her second daughter was born, she left her job, which ultimately freed her to explore opening her own business.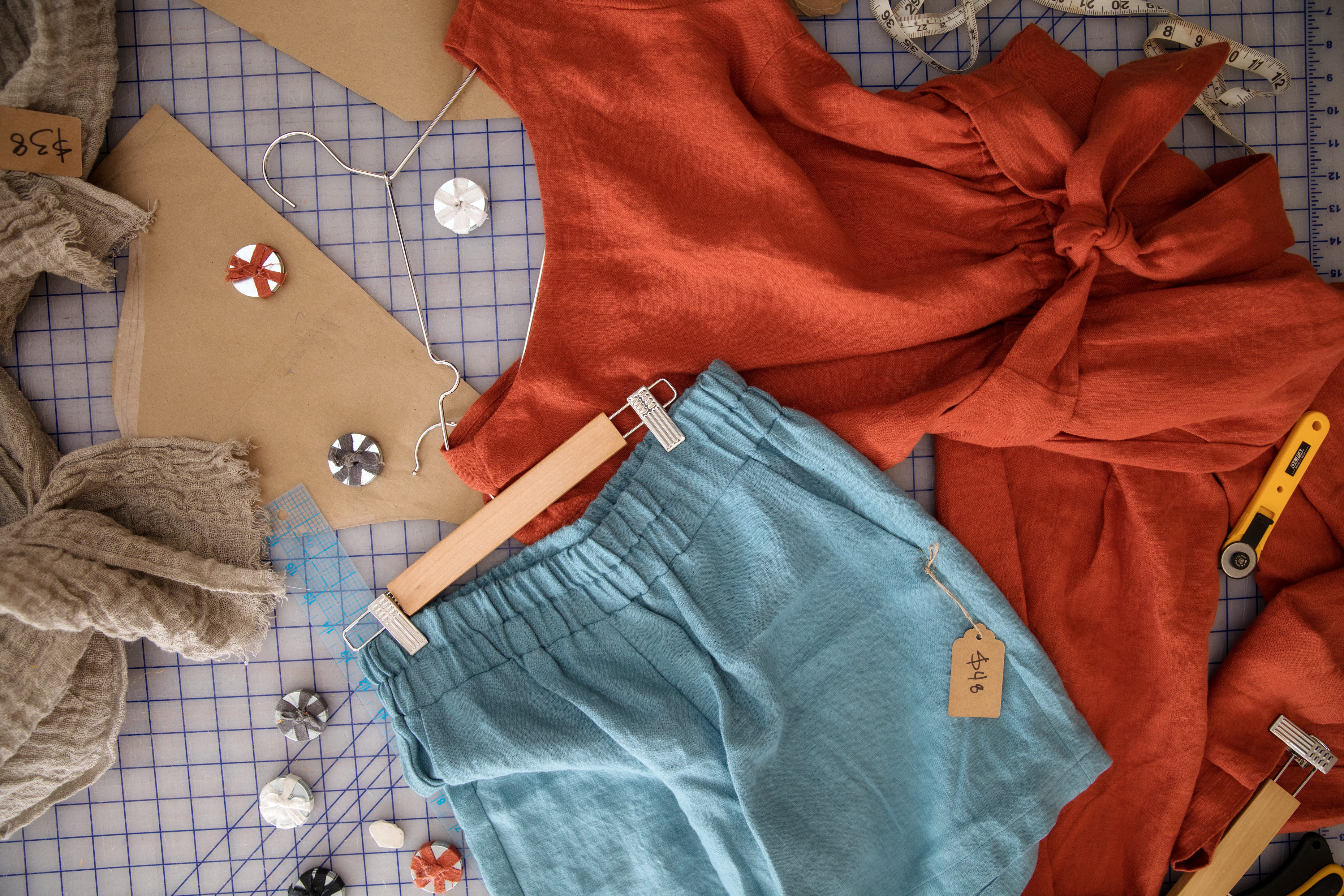 In 2016, her husband asked if she would sew an apron as part of his record label's merchandise lineup. The project led LaFargue to a supplier that sells linen in small quantities. She also found more time to work on her business—her youngest had recently started a child care program.
"I never stopped wanting to create. Even now, I'm really busy sewing, and I just want to make new designs so bad. I just can't stop," she says, laughing.
In 2017, LaFargue rebranded her first online shop as The Maybe Collection, converting all of her designs to linen and launching her website and social media accounts.
She's since seen a tenfold increase in sales. To split the workload, LaFargue hired a retired engineer in her neighborhood as a seamstress.
"I think I've grown as a designer," she says, "but I would say the biggest change is the slow fashion movement that drives the business. That did not exist—or barely existed—in 2009. Now, there's interest in what I'm doing."
In time, LaFargue hopes to add more styles and natural fibers like organic cotton and raw silk to her collection. She lights up when she talks about the possibilities. Possibilities are, after all, what The Maybe Collection is about. maybecollection.com 
---
This article was originally published in the November 2018 issue of 225 Magazine.