---
Rozlan Fransen never leaves Trader Joe's without a plant or two.
Whether she's taking home a lone succulent or enough for an entire garden, nothing makes her happier than adding to her personal collection—even when she's supposed to be grocery shopping.
When she first fell in love with the plants, she'd make frequent trips to East Austin Succulents. She'd walk the rows of one-of-a-kind plants at the Texas outdoor cactus and succulent nursery, her eyes wide in wonder.
Last year, Fransen decided to share her interest in greenery with her community. She started Baton Rouge Succulent Company, selling plants at events such as Mid City Makers Market and Baton Rouge Brunch Fest.
After only a few pop-ups, she'd racked up nearly 4,000 followers on Instagram. She began selling succulents and cacti in the courtyard of Frameworks Gallery, which she also owns.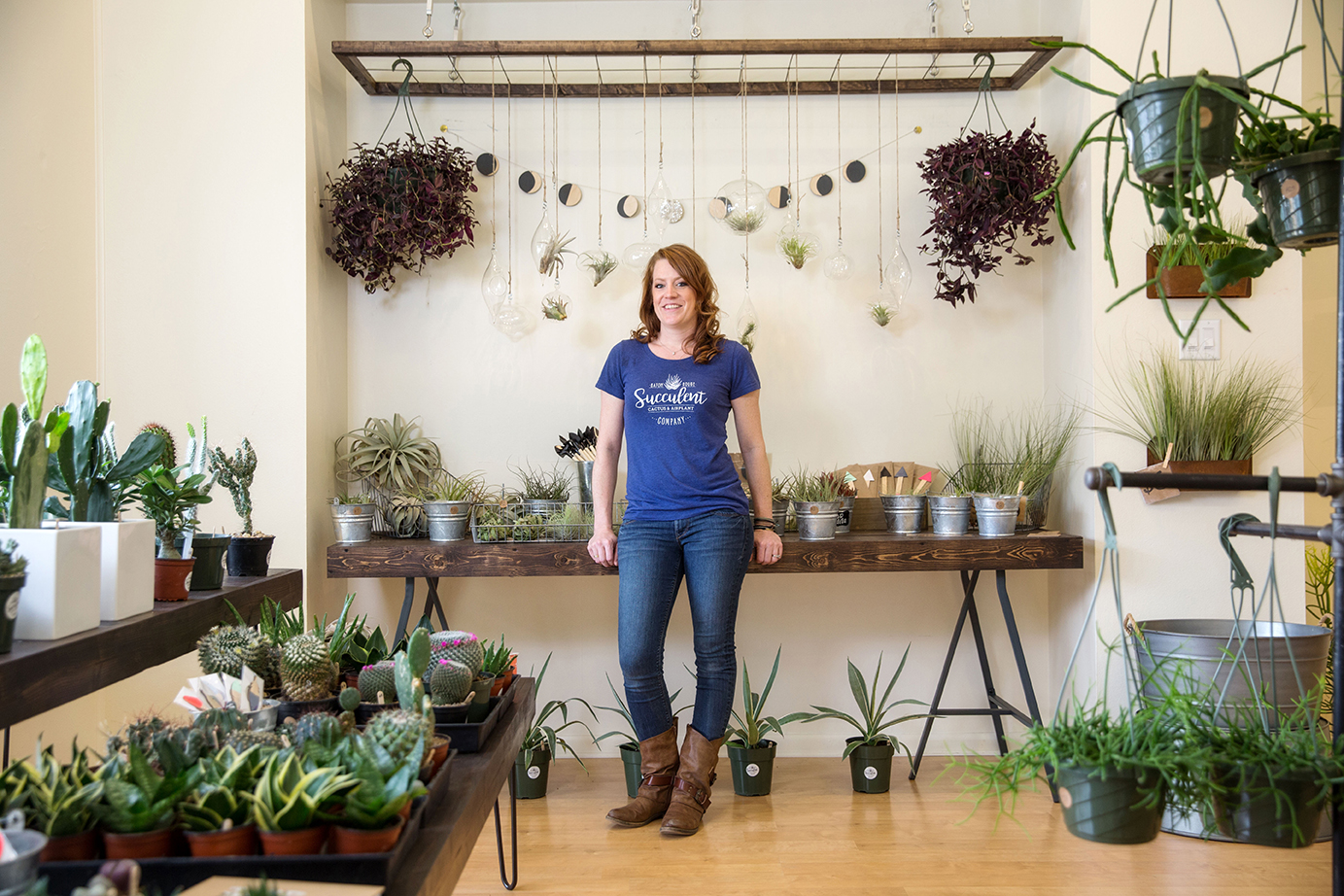 And in late January, she opened Baton Rouge Succulent Company's first storefront. The shop is just down the street from Frameworks at 7276 Highland Road.
Inside, Fransen nurses more than 1,000 plants and 100 different plant species, from vibrant hanging hoya plants to prickly cacti.
It's days before the shop's soft opening, and Fransen is bouncing from creating website graphics to sawing wood and building displays for the shop. With freshly manicured fingernails, the 36-year-old scrolls through photos of her succulent collection on her iPhone. Her bright blue eyes light up as she speaks about each of her "plant babies."
"[Succulents are] just so cute and unique looking," she says.
And yes, she's also fond of the desert dwellers for the same reason many of us are—their reputation for being relatively kill-proof.
"It's really the only plant I can keep alive. It's like a joke; I can't have house plants. I've gotten a few, but they just die."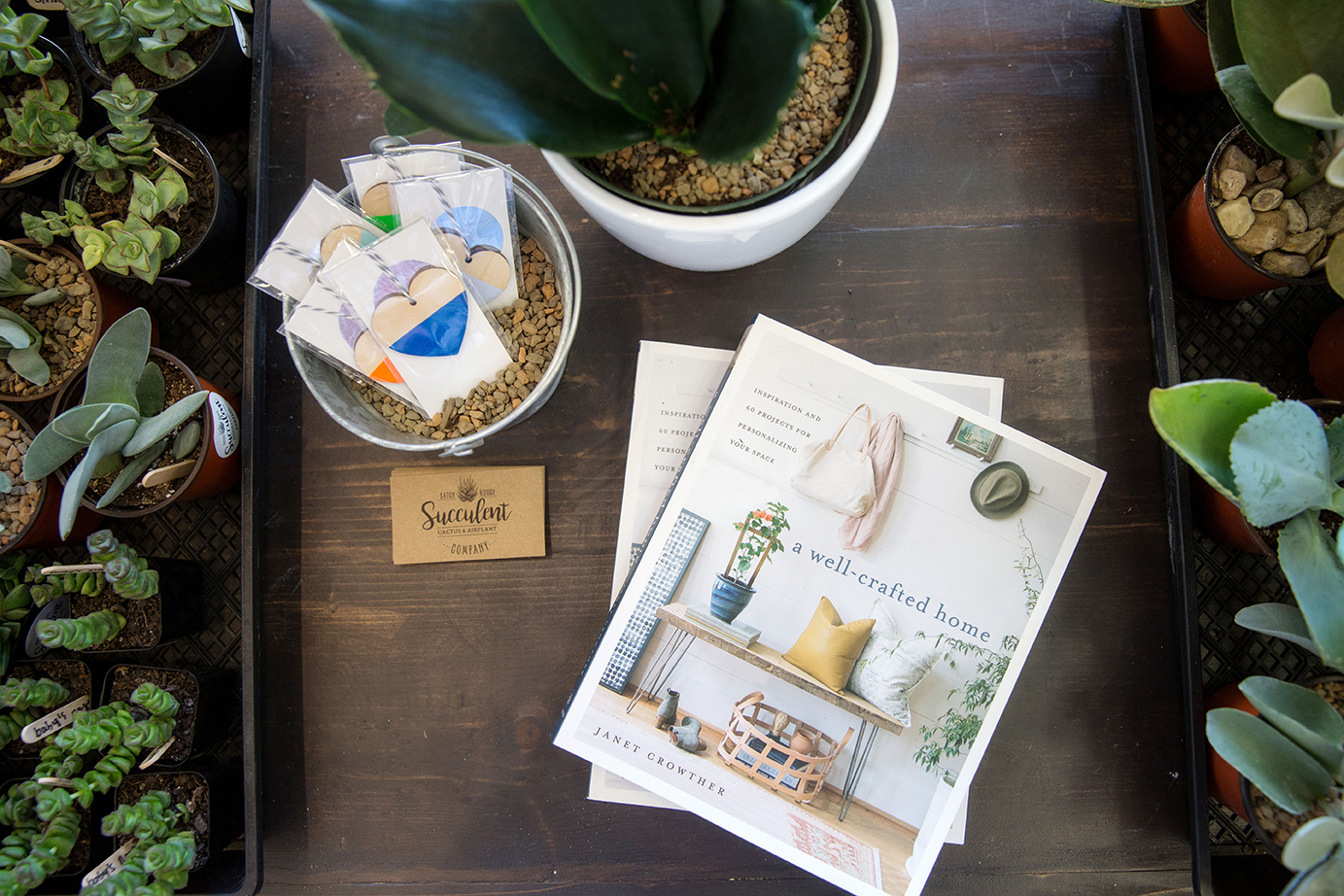 While it's hard for her to choose just one, Fransen's favorite succulent is the kalanchoe plant, sometimes called the paddle plant. With its broad, flat leaves, it was the first succulent to catch her attention. Exposed to the right sunlight, the paddle plant's leaves will curve upward, making it look rose-like.
Whether she's filling her Nissan Xterra trunk to the brim with trays of plants from a Louisiana wholesaler or ordering them online from California, Fransen says the best part of running her business is opening the shipments.
"It's like Christmas," she says. "You get these boxes, and they all come bare-root. They take [the succulents] out of their pots, remove all of the dirt and wrap them up in tissue paper. Each plant is this little burrito. We clear off the table, unwrap them, and it's our favorite day ever."
Fransen has plans for building a greenhouse behind her shop so she can propagate her own succulents. Until then, she picks up nearly 400 new succulents a week from suppliers.
In addition to its plants, potting station and delivery service, Baton Rouge Succulent Company offers gardening books, cards, plant-themed art prints and company merchandise. It will offer workshops and classes for guests to attend starting this spring. Think Painting with a Twist but for plants, Fransen says. She also plans to offer succulent arrangements and bouquets for weddings.
"I remember taking a picture of our little courtyard setup right at the beginning and sending it to my husband thinking, 'This looks so lame,'" Fransen says. "His response was 'Just wait. You'll look back at that picture one day when you have huge greenhouses of succulents and smile.' I'm not there quite yet, but it's come a lot more quickly than I ever would have imagined." brsucculentco.com
---
This article was originally published in the April 2018 issue of 225 Magazine.