---
Desiree Guidry has always liked to sell things.
When she was a kid, it was pictures of the Backstreet Boys. She carefully cut each one from an array of teen magazines and then packaged them together so her eBay customers could buy pictures of Nick Carter. At school, she sold scrunchies, sewn by her mom, to her classmates. And when she was 8, she learned how to take a lemonade stand to the next level.
"I would set up a lemonade stand and include impulse buys at the counter," she says. "Snack things, like a jar of Slim Jims that people bought with their lemonade."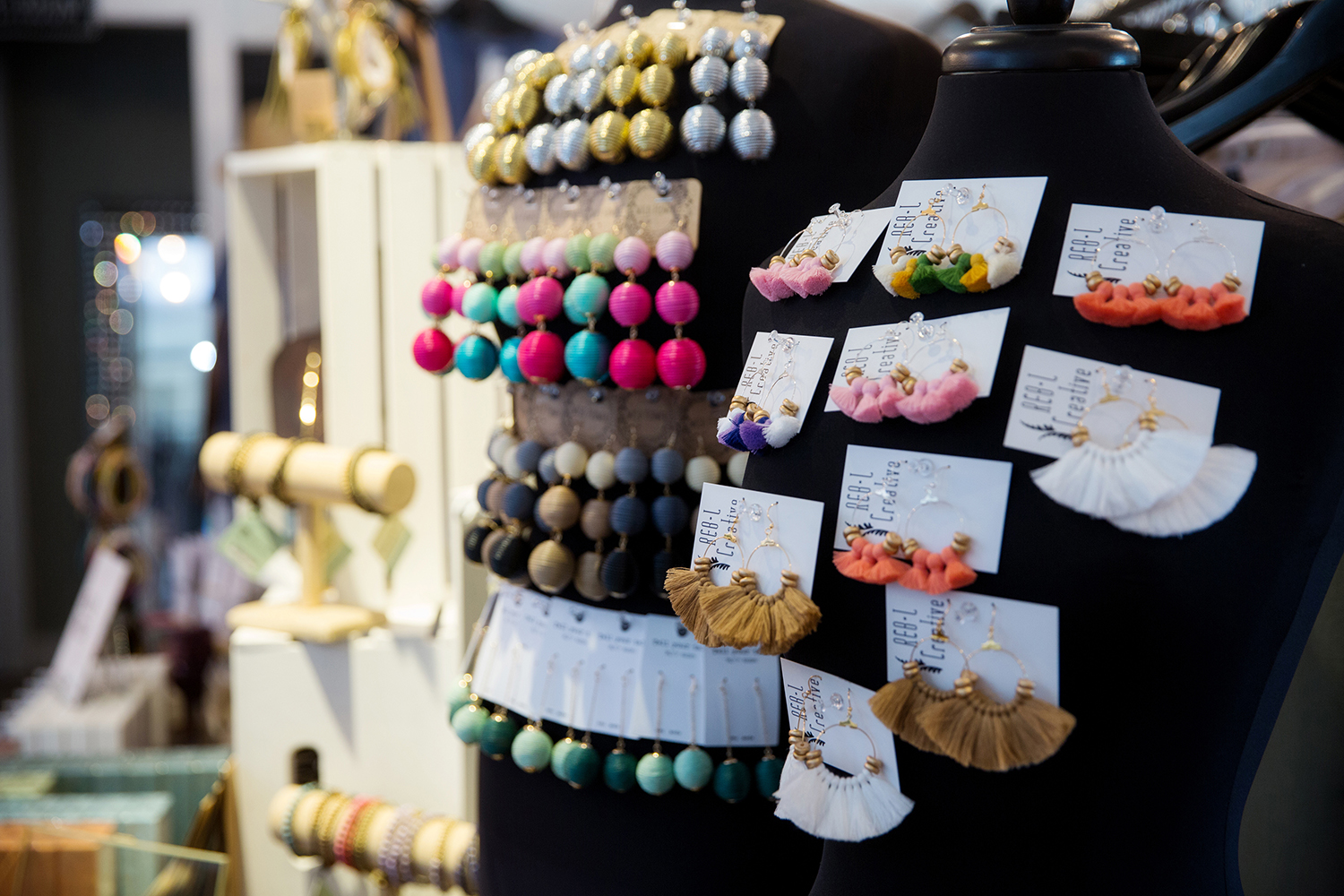 Years later, that ingenuity and creativity have paid off. Guidry, 30, owns Hey, Penelope, a clothing and gift boutique store on Jefferson Highway across from Towne Center.
She opened the 1,100-square-foot store in August 2014 after saving enough money from selling her own graphic T-shirts and other designs on Etsy.
She named the store after the Pinback song "Penelope."
"Of course now everyone thinks my name is Penelope," she says, laughing. "It's not."
Dressed today in a black and white Hey, Penelope T-shirt, Guidry leans against the white counter at the front of the store. The decor around her is industrial chic, with black and white stripes painted on the wall and accents of mint green.
The store sells shoes, pet items, jewelry, makeup, gifts and clothing for both adults and children. A lot of Guidry's inventory includes incredibly soft T-shirts, hats and jewelry either designed by her or local artists and designers from Baton Rouge and New Orleans.
Some popular, original designs include: a necklace, hat and shirt with the word "Lovely," the "L" in a shape of the state of Louisiana, and her "Born in the Boot" and "Two Two Five" designs on T-shirts and tank tops. While she does most of the designing, she relies on local manufacturers—Key Graphics in Baton Rouge and Silky Screens in Denham Springs—to produce her designs.
"Foremost, I want to support local," she says. "It helps them, and it helps me, too."
Guidry's designs incorporate shapes and interesting fonts. She says her creativity drives her designs.
"My wheels are always turning," she says. "My design ideas come right from my brain, and if I don't finish my idea that day, it's a lost cause."
Guidry was born in Monterrey, California, and moved to Baton Rouge when she was in fourth grade. She grew up in the Shenandoah neighborhood, attended St. Jean Vianney Catholic School and Bishop Sullivan High School (now St. Michael the Archangel High School).
She began designing after she graduated from Southeastern Louisiana University in Hammond. With a degree in arts and a concentration in graphic design, she says she had a tough time finding a job.
"I moved back in with my parents and began designing as a creative outlet," she says. "And I began selling my designs on Etsy, including a pillowcase that said 'Just nap it out.'"
The pillowcase attracted attention from Shop Til You Drop, a popular fashion magazine in Australia, which featured Guidry's design in its June 2013 issue. After that, demand for her products increased, ultimately helping pave the way for the store opening in 2014.
"I didn't know it would take off like it did," she says.
Her large customer base and strong social media following—about 33,000 likes on Facebook and 20,000 followers on Instagram—have helped her increase sales annually.
She is hoping to expand her business and eventually open another store in the LSU area or on Perkins Road or Highland Road. But for now, the young woman who began her entrepreneurship selling impulse buys with a cup of lemonade is focused on her designs.
"I love creating different shapes in my designs, and I like that it's unique," she says. "And my customers seem to like it, too." facebook.com/heypenelopedesign
---
This article was originally published in the June 2017 issue of 225 Magazine.