---
Sakeenah Ashiru's living room looks more like a fashion designer's workshop than an off-campus student apartment.
A headless mannequin, dressed in a floor-length gown, and a rack of dresses stand in the corner of the small living room. Her sewing machine—a gift from her mom when Ashiru was 15—rests next to the dresses. Plastic drawers filled with colorful thread are stored beside a dark leather sofa.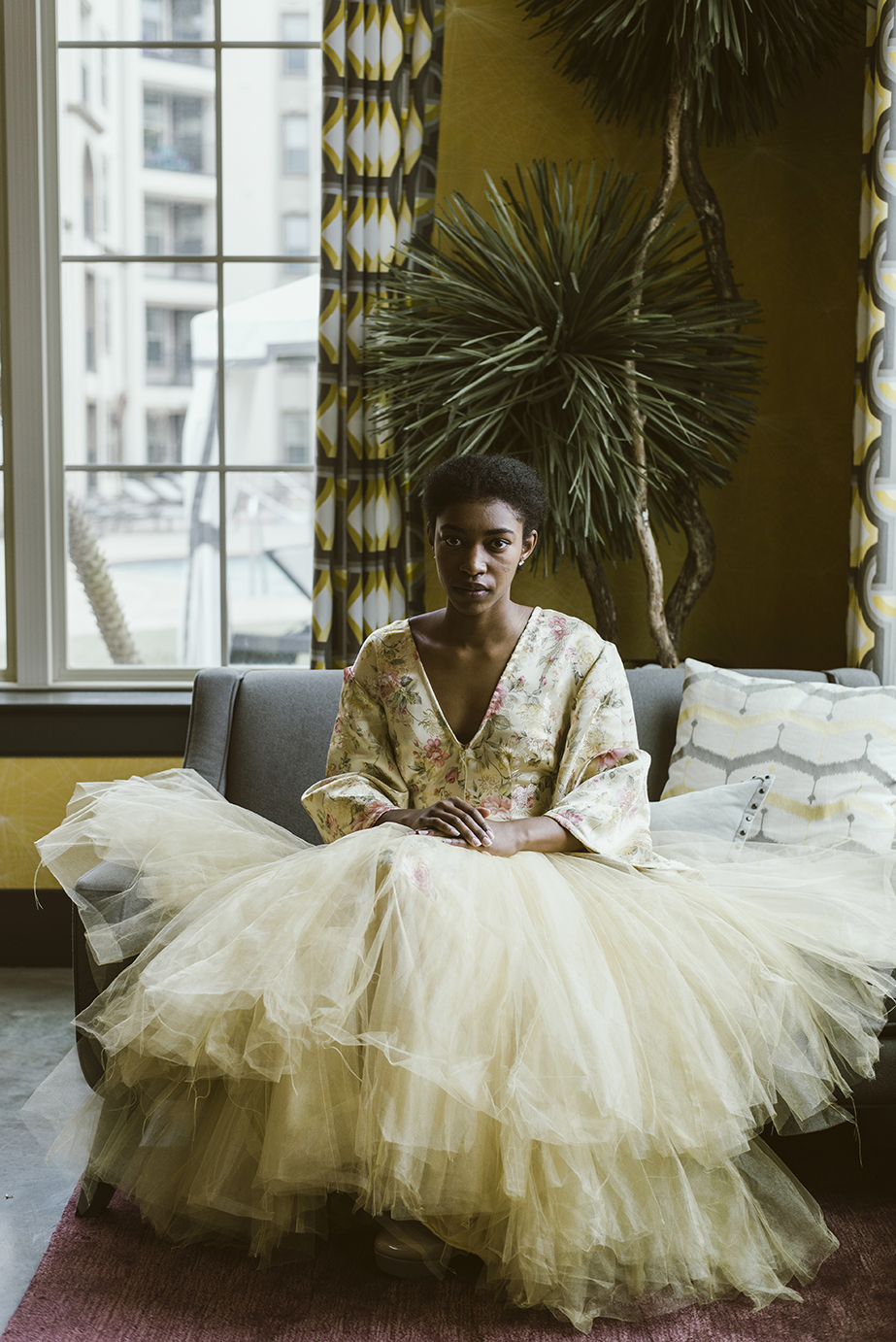 This is where Ashiru designed her "Midnight in China" collection, which she showcased March 22 during Fashion Week in New Orleans.
Displayed on the kitchen wall is what Ashiru calls her "direction board." In red cutout letters, it reads "#FWNOLA" for Fashion Week NOLA. There are photos of the 12 models booked for her runway show. Underneath each photo, she's noted the model's stats: name, height, measurements and clothing and shoe sizes.
"I always knew I wanted to do fashion," Ashiru says.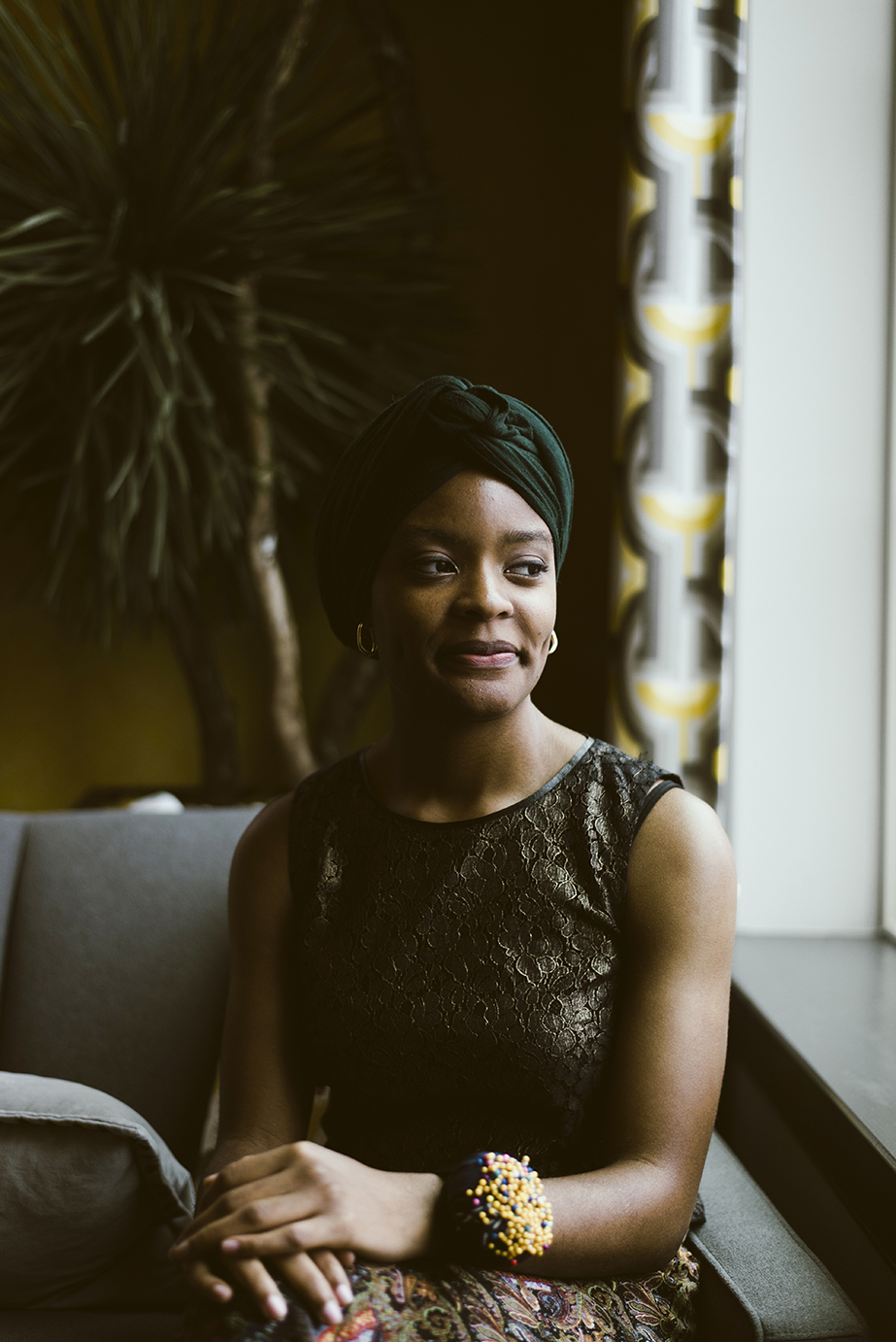 The 21-year-old is dressed today in black pants, a black shirt and a black and white flowing kimono. She wears a bright red scarf wrapped around her head, and hoop earrings frame her face. She has deep dimples and a smile that spans from ear to ear when she shows her name stitched into the labels of one of her dresses.
Ashiru was born in Nigeria and moved to the United States when she was 14—and it was then that her love of fashion was born.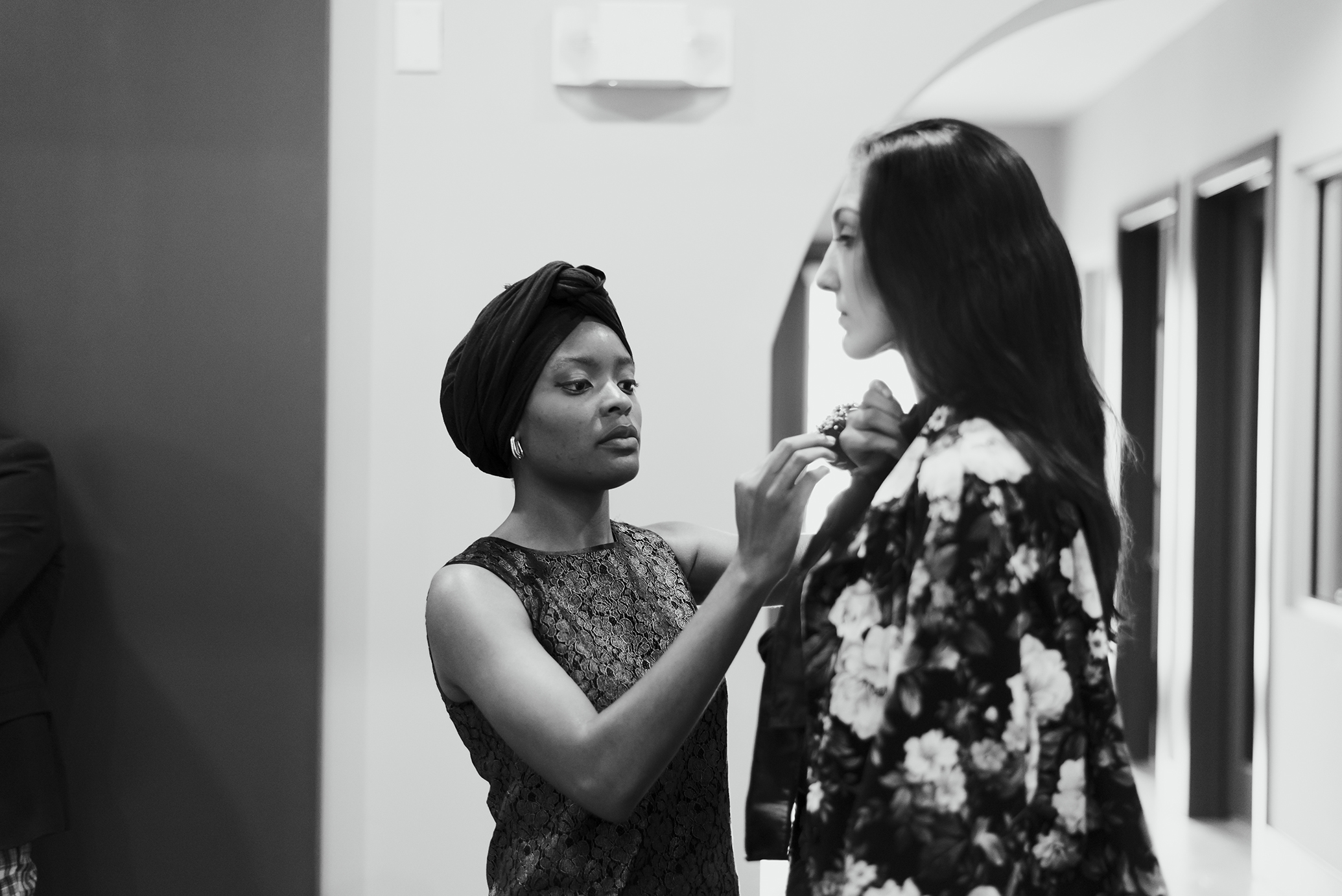 "When I was 15, I remember looking through magazines and seeing how people wearing certain clothes changed the way they looked," she says. "I wanted to use clothing as a means of perception. So I started making my own."
She designed her first collection and held her first runway show at Fontainebleau High School in Mandeville.
At LSU, she decided to major in textiles, apparel and
merchandising and minor in entrepreneurship. In 2015, she began designing her current collection. She was selected from a pool of applicants to show that collection at New Orleans Fashion Week.
With brocade fabrics, deep colors and bright florals, the designs were inspired by her experience during her junior year studying abroad in China. Some of the dresses are form-fitting, with billowing sleeves providing a nod to the traditional cheongsam or qipao, a one-piece, sheath-like dress worn by Chinese women.
"China is mesmerizing," Ashiru says. "The buildings and architecture and colors are all breathtaking. I wanted to use that in my collection."
Growing up in western Africa, Ashiru's parents made sure to expose her and her three siblings to other cultures. As a young girl, she traveled to Paris, London, the Netherlands, Canada and Dubai. She says learning about different cultures helped her to be a better designer.
"I was brought up with a different perspective," she says. "And I draw my design inspiration from that."
She also draws inspiration from international designers Marchesa, Dolce & Gabbana and Mohammed Ashi, the Lebanese designer who dressed Academy Award-nominated director Ava DuVernay at this year's Oscars ceremony.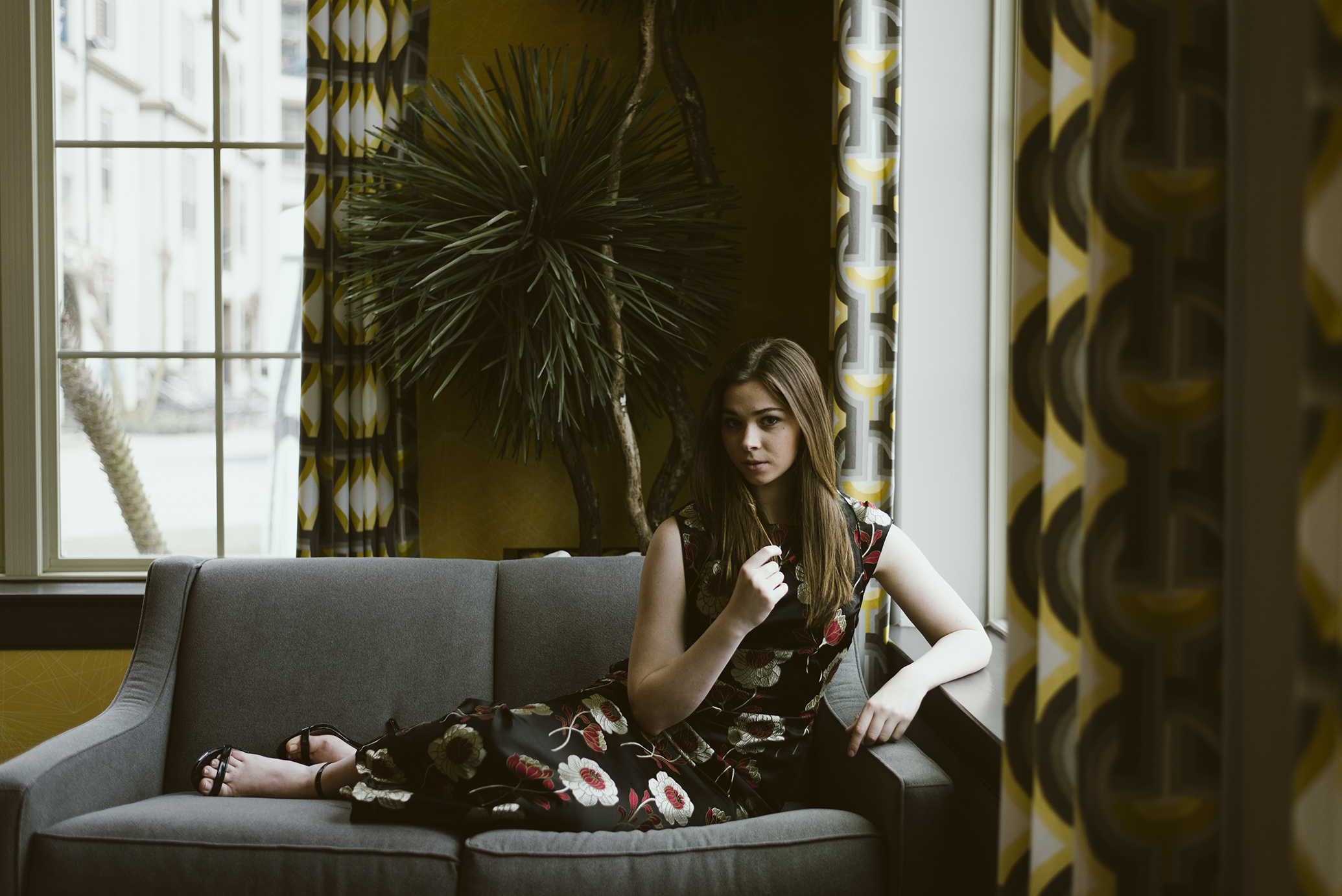 And she admires Louisiana designers Pedram Couture and Harold Clarke.
"I would love to intern for Pedram Couture when I graduate," she says. "But I love writing. I love traveling and it doesn't matter where I am. I want to have my own brand and the next step is to work on selling my clothes."
1fashionbug.wordpress.com