---
Long before Garrett Halphen opened Garrett Neal Studio, his father, Neal, was cutting hair for bikers.
A friend of Neal's owned a Harley-Davidson dealership, and while surly men with scruffy beards and hair waited for their motorcycles to be serviced, Neal would carry in a case of Budweiser and go to work cleaning up their hair.
An evolved version of that tradition lives on in Garrett Neal Studio's Man Mondays, part of a growing array of men's grooming options in Baton Rouge.
According to Halphen, the stigma around men's grooming is fading locally, especially with today's access to grooming inspiration on social media to see just what a good cut and shave can do for them.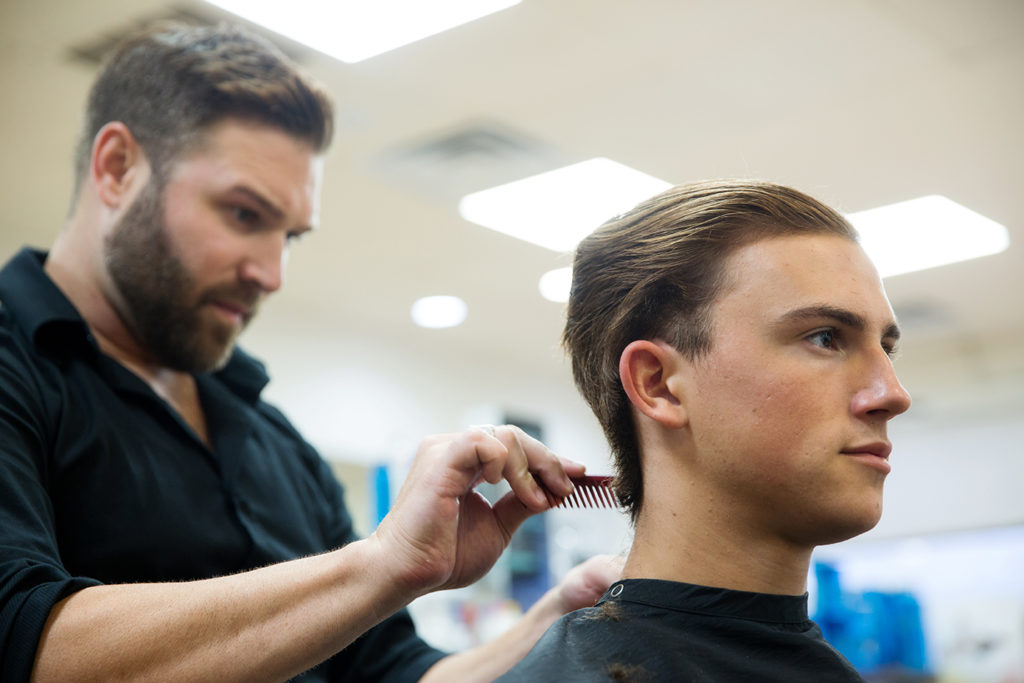 "Guys just have beards, and they don't understand what they're trying to say about it," Halphen says. "They just throw on a beard because it's kind of a cool fad. But if you're competent for the lines to be in the right place—for example, if you make your top line and your bottom line something that's parallel, it gives the illusion that your jawline is squared—well, then you're doing something on purpose."
Halphen has owned his salon for 12 years, but he first got the idea to integrate his dad's man-only experience around two years ago, when he noticed his late-night appointments filling up with male clients looking for a private experience. One such client, a male dentist, was getting styled when a family of his patients entered the salon; embarrassed, he opted for the more private 7 p.m. slot from then on.
So Man Monday was born in early 2015—a limited-hours day during which the salon is open only to men, with man-centric services like hot towel treatments and complimentary scotch, bourbon and Old-Fashioneds served up at your chair.
"I recognized that there needed to be a place where men could feel comfortable about taking care of themselves," Halphen says.
Man Monday has taken off, with Halphen's schedule packed and more men coming in every day for a fresh look.
Across town, Mercer Supply Co. has built a Southern, old-school take on a salon around men's grooming, offering straight-razor work, hot-towel treatments, hot-lather shaves and more.
Barber Troy Mercer says many of his male clients are drawn in by the classic vibe; they're looking to go back to the time when it was cool for a man to take care of his beard, when a gentleman was supposed to look sharp.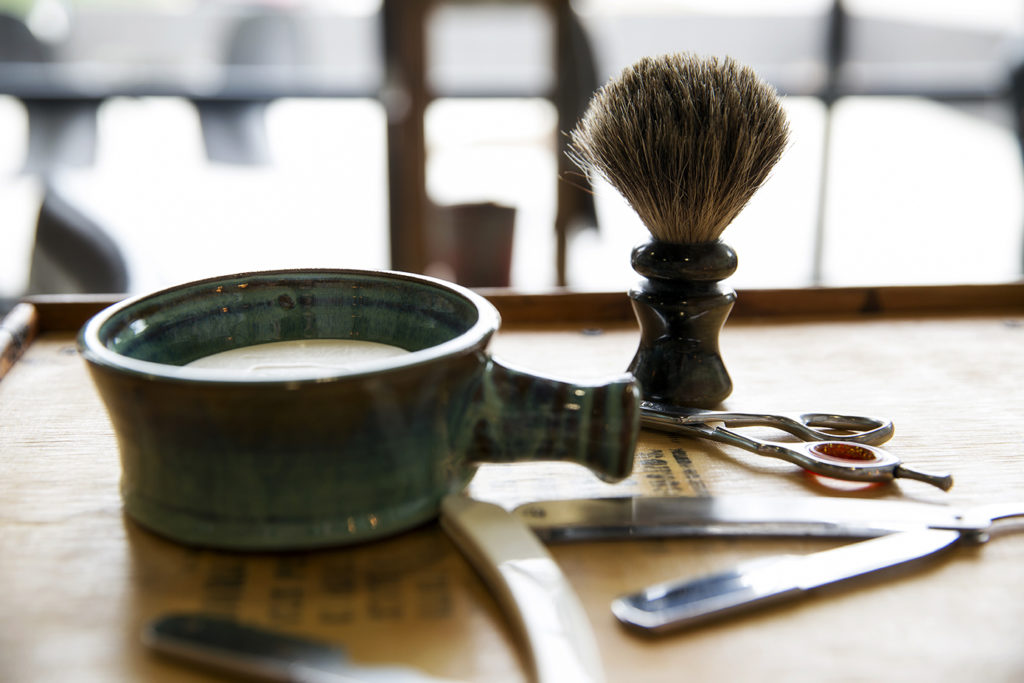 "Men's grooming is more than just undercuts and cheesy … hard parts and all that stuff. Men's grooming has turned the corner," Mercer says. "If you asked me to describe it nowadays, what I think is the best word for men's grooming today is 'classic, clean lines.' That's what men's grooming is. Making a man look like a man. Giving him that classic look, especially in a Southern barbershop. … There's no shoddy work that leaves our place."
The barbers at Mercer are trained and certified in straight-razor shaves and approach men's grooming with the philosophy that it's even more difficult than women's hairdressing, with less room for error and sharper details.
The atmosphere, though, is anything but uptight, and like Garrett Neal Studio, Mercer has an unapologetic flair and a determination to make every client feel at home.
Halphen has noticed more barbers and shops springing up in and around the Capital City, and he's happy about it—even if they're not coming to him, he wants every man to look and feel sharp and to take care of himself.
"Change the way you look at things, and the things you look at change," Halphen says. "Look good, feel good, and then go out there and make a difference."
garrettnealstudio.com and mercersupply.co
---
This article was originally published in the September 2017 issue of 225 Magazine.