Editor's note: This article has been updated since its original publication to clarify details about the house.
Claire Marron put in plenty of work to renovate a small blue house on Acadian Thruway. But she's not planning on living there. Instead of making it her permanent residence, she has turned the space into a dreamy home decor shop, where shoppers can purchase anything they might find inside.
Dubbed Shop House, Marron's new venture is Mid City's newest home store with a curated selection of high-end, consignment furniture and brand-new decor staples like blankets, pillows, rugs and more. Marron says it became her dream to open the store after years of bargain hunting with friends.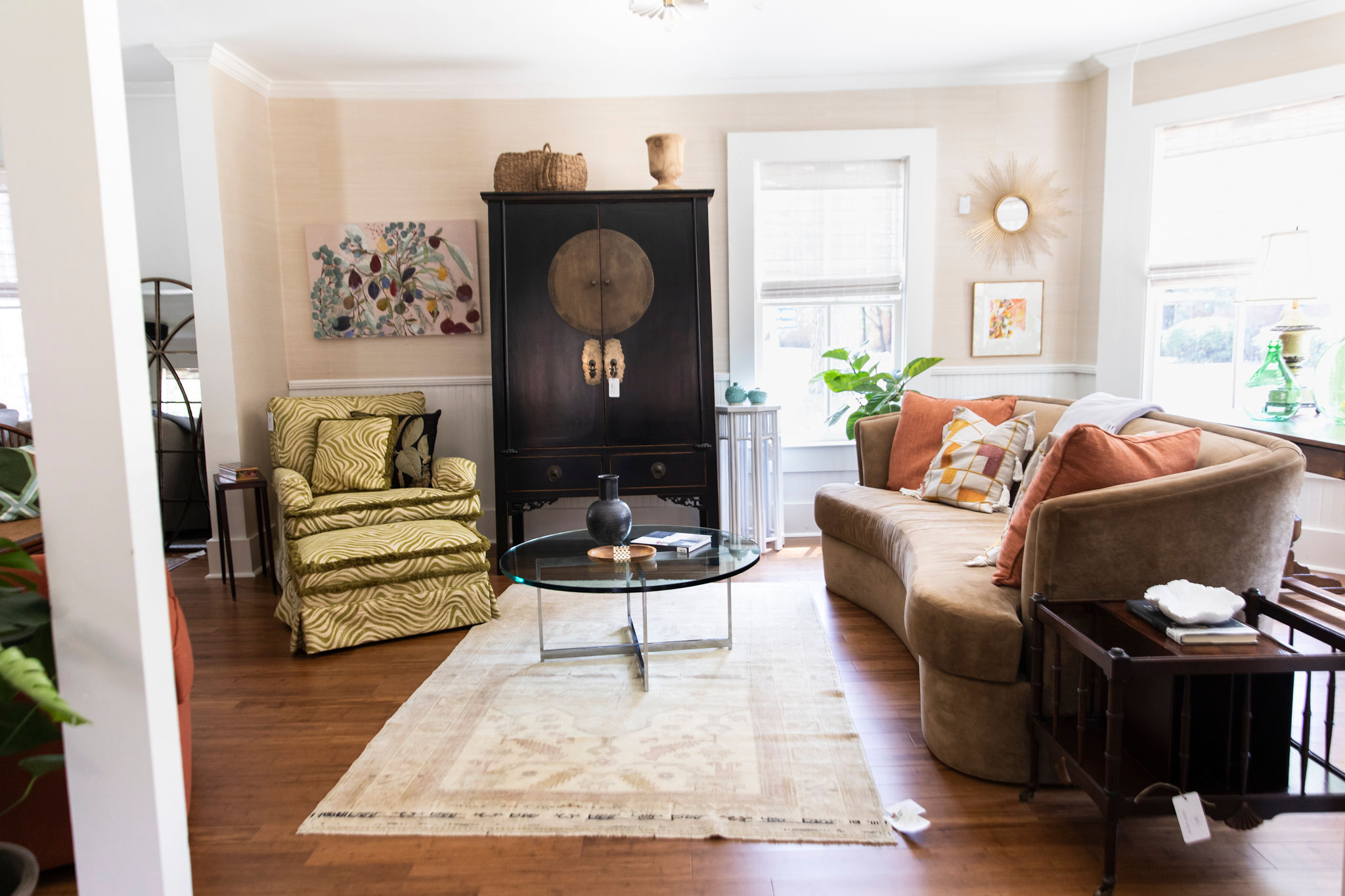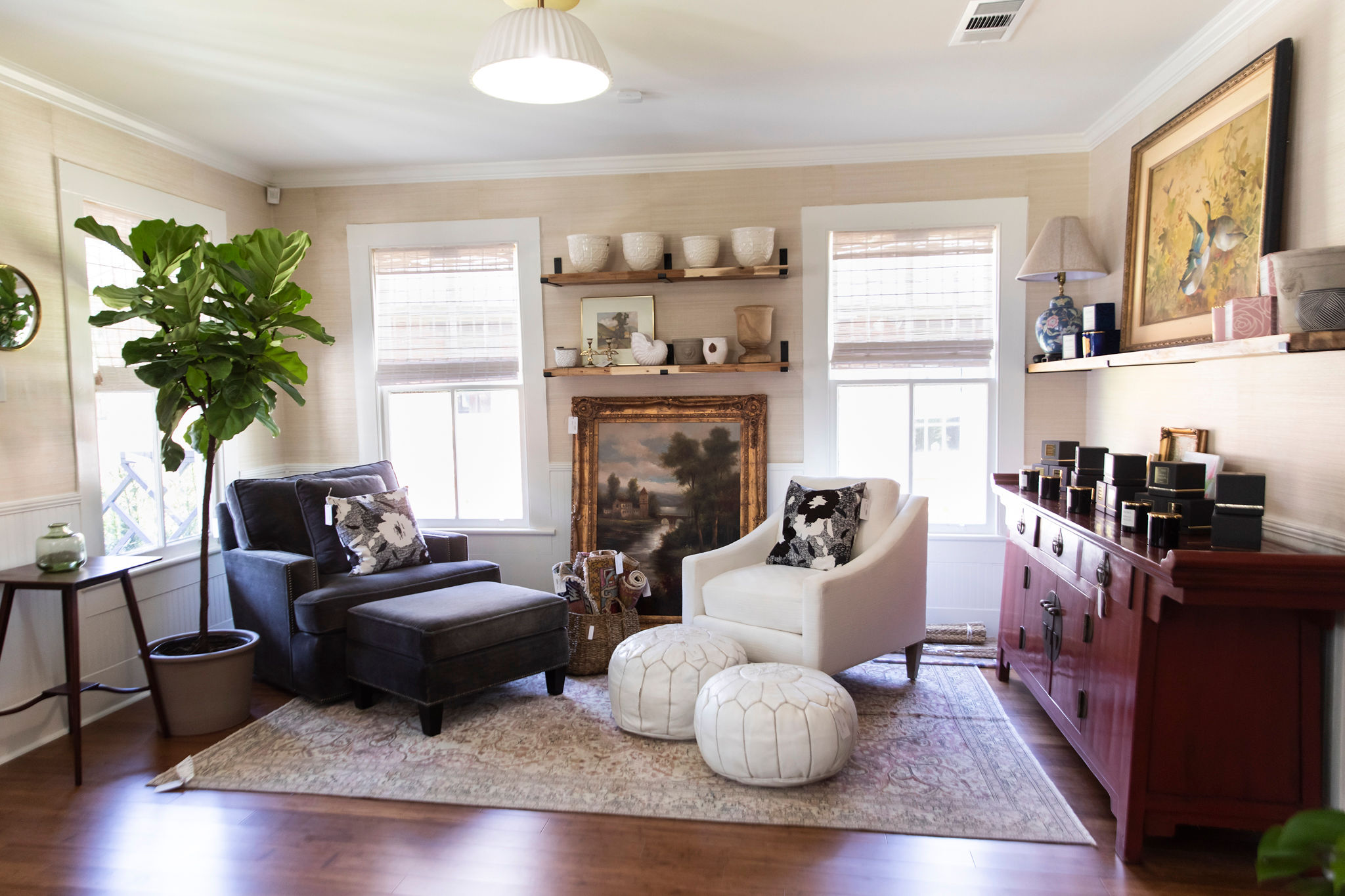 "I love consignment shops," she says. "I lived in New Orleans and Jackson, and they have a ton of them. That's just where we would shop. That's where we would go to look for things because we knew we could find quality pieces that were really nice and we didn't have to break the bank to buy them."
Walking inside the little home feels like stepping foot into your cool aunt's living room. Each corner bursts with eclectic taste. Burning candles fill the space with fragrant air and Taylor Swift plays softly throughout making the little house feel like home. In the main area, there's a fringe-trimmed, lime green zebra-printed chair seated next to an ornate cabinet with gold detail. 
"I love any style, honestly," she says. "I like vintage. I like contemporary and antique. I really love a whole mix of things and mixing things together."
Converting a house as her storefront was not always Marron's plan. Living close by, Marron had passed down South Acadian Thruway countless times, when one day a little cottage up for sale caught her attention. Soon, the 1,300-square-foot space was hers. She went to work gutting and reimagining it to create her ideal retail setting—one that allows the customer to see what every item looks like inside a comfortable home.
After creating the space, Marron worked on sourcing a mix of pieces to house in her shop. She didn't look for matching items, and instead tried to collect unique pieces for a one-of-a-kind shopping experience. She says the fun part was putting the pieces together to create a store that was "pleasing to the eye" so that customers could envision different items in their own living spaces.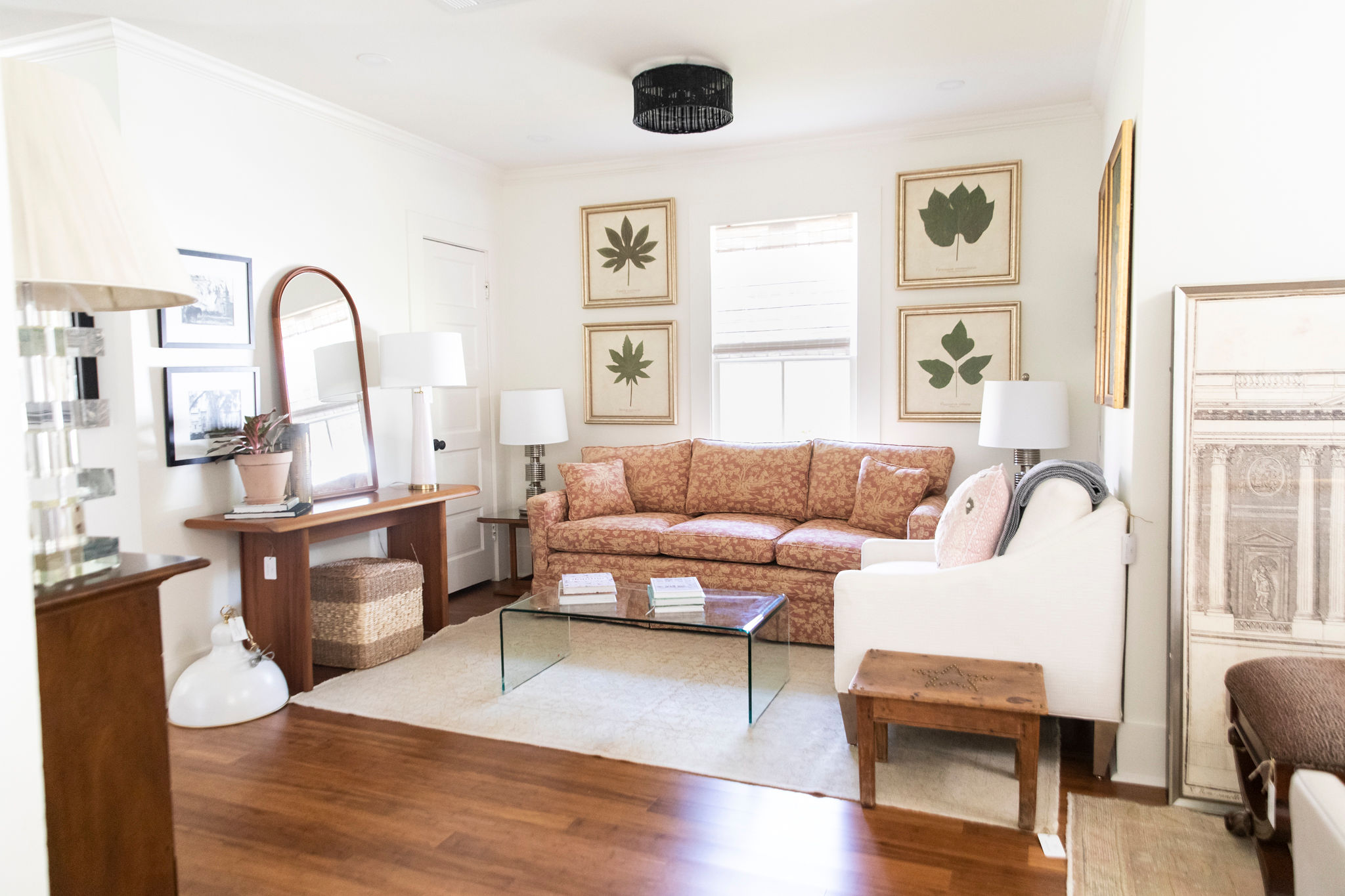 Though Shop House has a hand-picked and intentionally arranged selection in each room and corner, Marron says she hopes the layout will constantly be being reworked. When pieces are sold, she says she will work quickly to fill the space, so that Shop House is always brimming with new pieces. Marron hopes the store will be a place for college kids who are looking to furnish their apartments or adults searching to find something new for their home without a hefty price tag. 
"We have little areas to create little vignettes for all the new stuff that we get in," she says. "I'm hoping that when people come, that they won't see the same thing every time they come."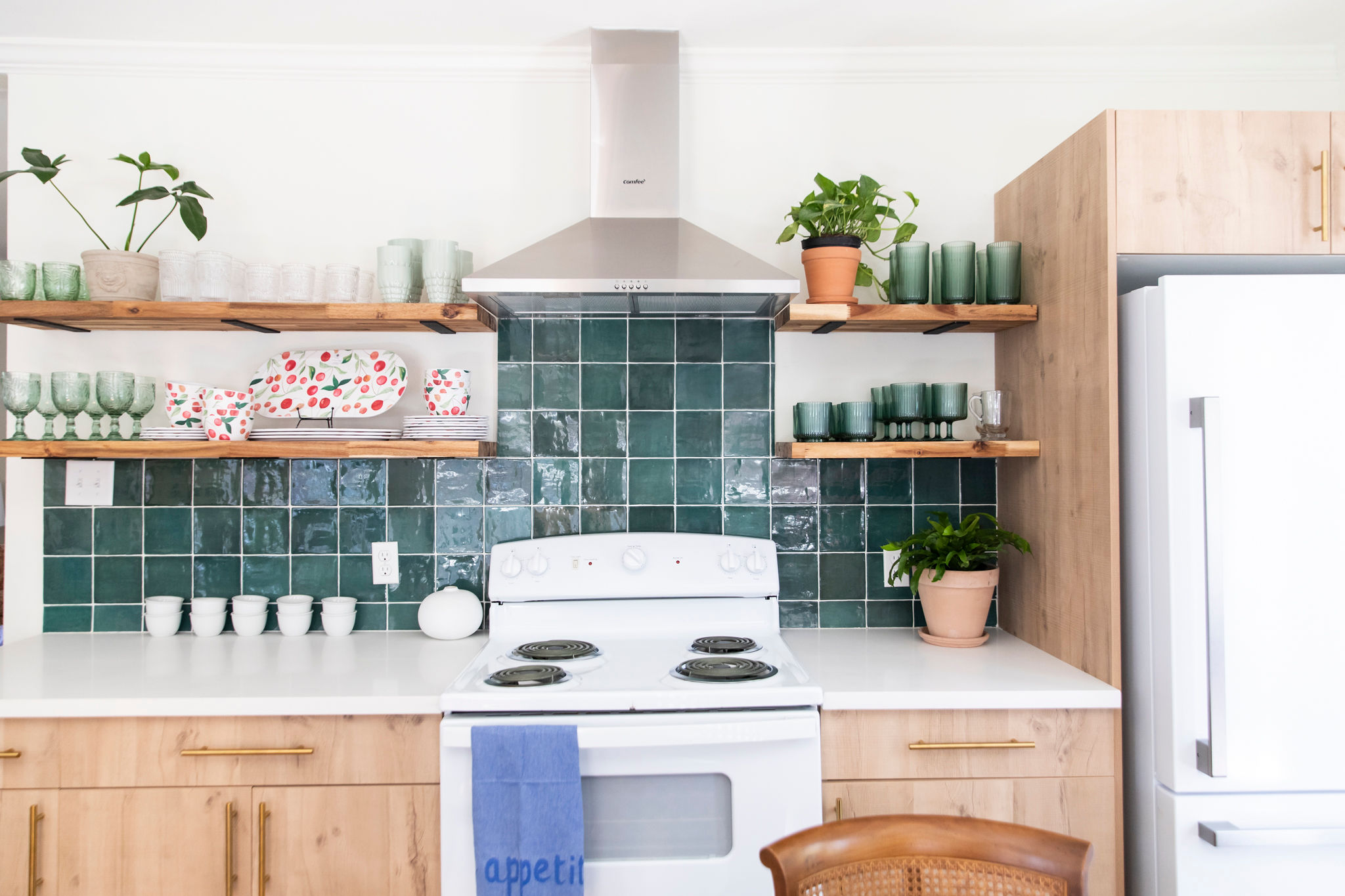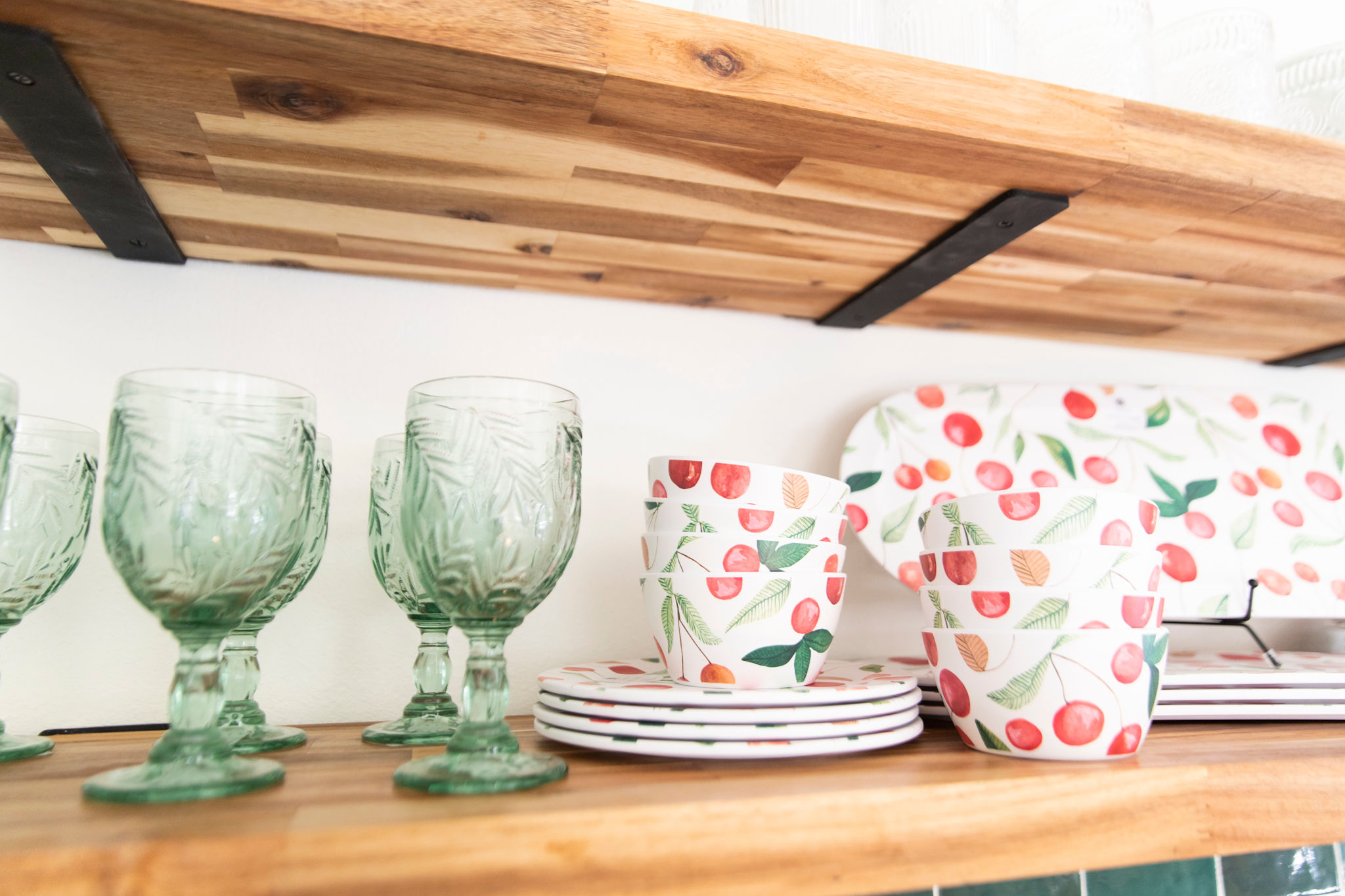 In order to keep changing the store's selection, Shop House has an online form for those wanting to consign their gently-used items. Marron says the online application is simple to fill out and requires photos, details about the piece and an asking price. 
If approved by Marron, consignors will receive a contract detailing how long the piece will stay in Shop House. Marron says she hopes to consign a lot of the store's furniture and art pieces. If a piece sells, the consignor will receive 70% of the final sale price.
With Shop House, Marron aims to squash common misconceptions about consignment stores while providing a new type of home shop for Baton Rouge. You can check out the store and its creative layout at its grand opening starting at 10 a.m. on Friday, April 7. 
Shop House is at 729 S. Acadian Thruway. Check out the shop's website for more information and to find the consignment submission form.