Ah, festival season in south Louisiana: long days of laughter and loud music—oh, and unpredictable weather and limited places to sit. Here's how to stay stylish yet comfortable for whatever the day throws at you.
---
Styled by: Elle Marie
Photos by: Tate Tullier
Hair and makeup by: CeKeisha Williams
Models: Taylor Iman Marshall and Isaiah LaBorde
Shot on location at 440 on Third and around downtown Baton Rouge
---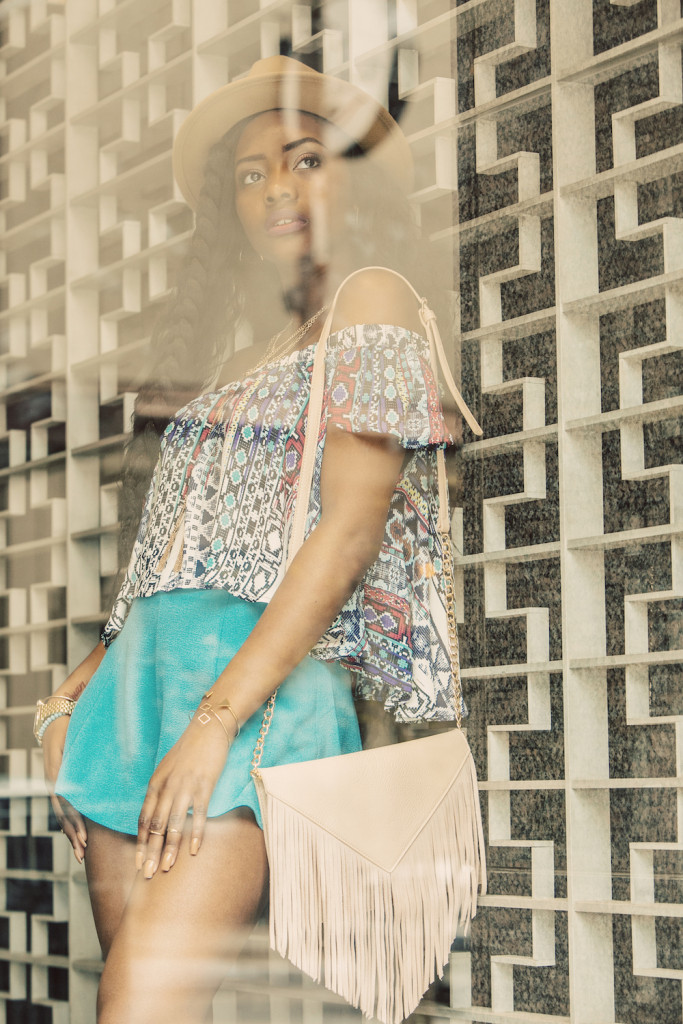 Vintage Hanance off-the-shoulder top, $38; Signature 8 teal shorts, $36; Crossbody fringe clutch, $48; Fringe tassel stone necklace, $24; Triangle pendant necklace, $16; Triangle hoop earrings, $12; Bracelets, $14-$16; Colored rim watch, $24; Rings, $10-$12: All available at Frock Candy, frockcandy.com
Wide-brim hat: Stylist's own.
---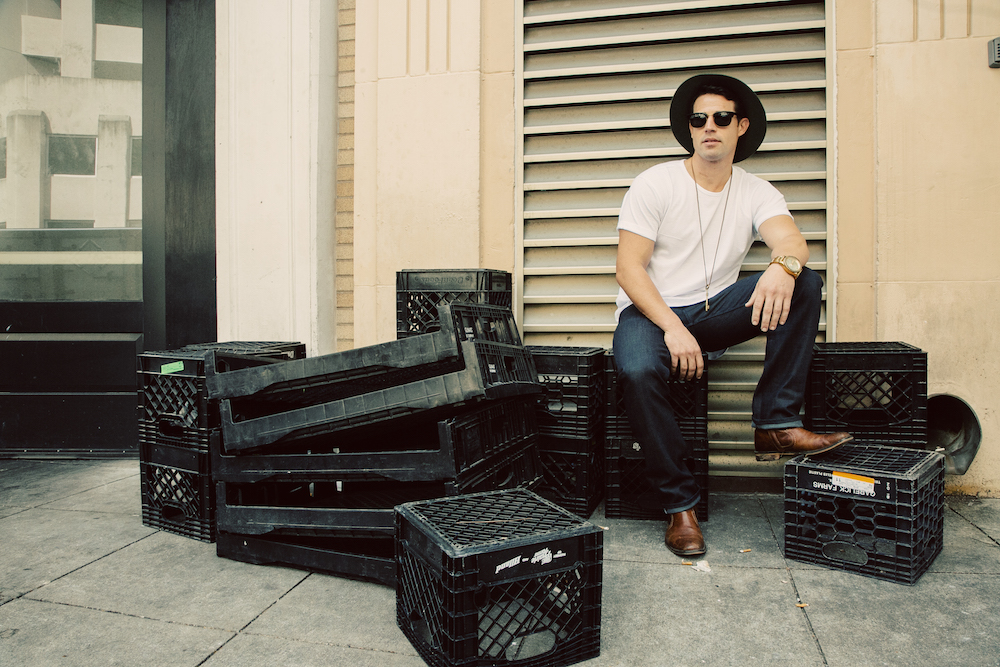 EPTM white T-shirt, $25; Volcom modern straight jeans, $65; Official green wide-brim hat, $48: All available at Rukus, rukus.com
Key necklace, gold watch, boots and sunglasses: Model's own
---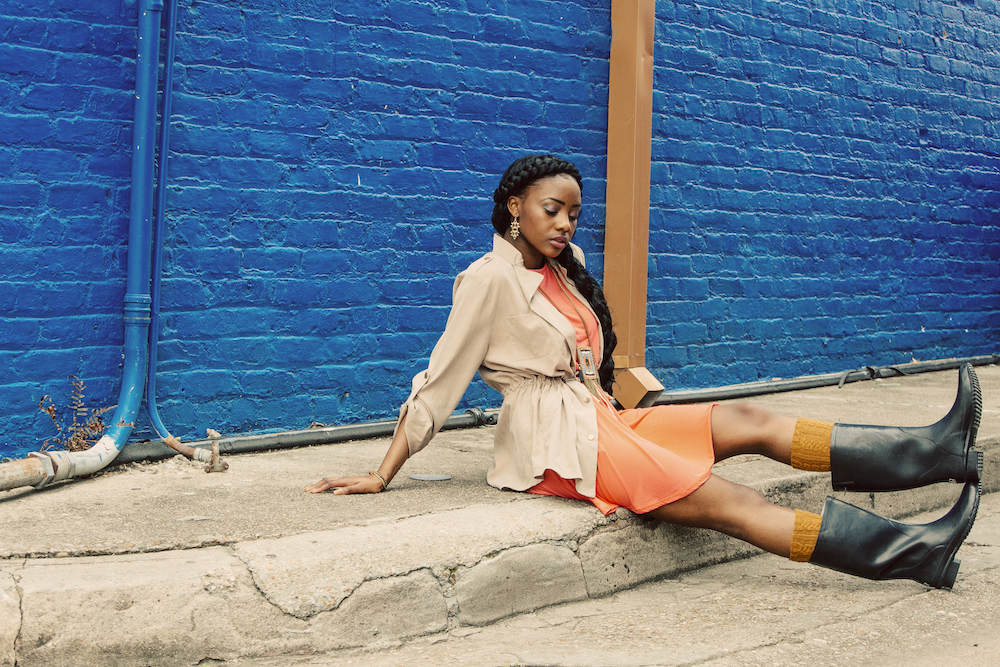 Sucre Collective bamboo short-sleeve T-shirt dress, $42; Sketchbook cargo drawstring jacket, $54; Cable-knit boot-cuffs, $4; Native Statement necklace, $26; Tribal Harlow earrings, $12; Bracelets, $16-$22; Resin bar ring, $10: All available at Frock Candy, frockcandy.com
Stone Creek rain boots: Stylist's own
---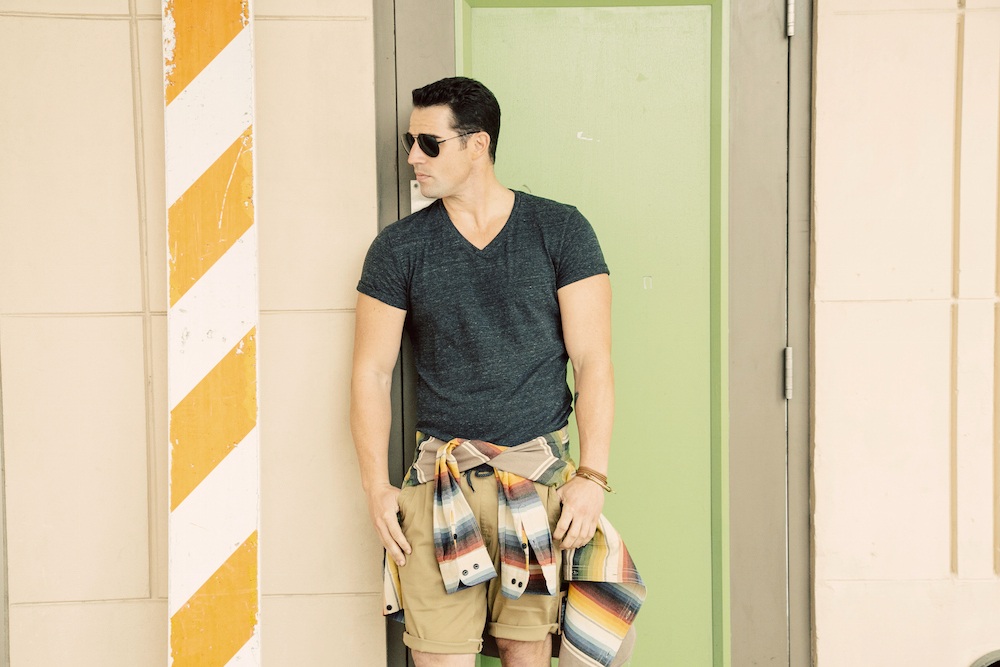 Volcom khaki shorts, $55; Huff multi-striped shirt, $75; Electric sunglasses, $150: All available at Rukus, rukus.com
Gray V-neck shirt and bracelet: Model's own
---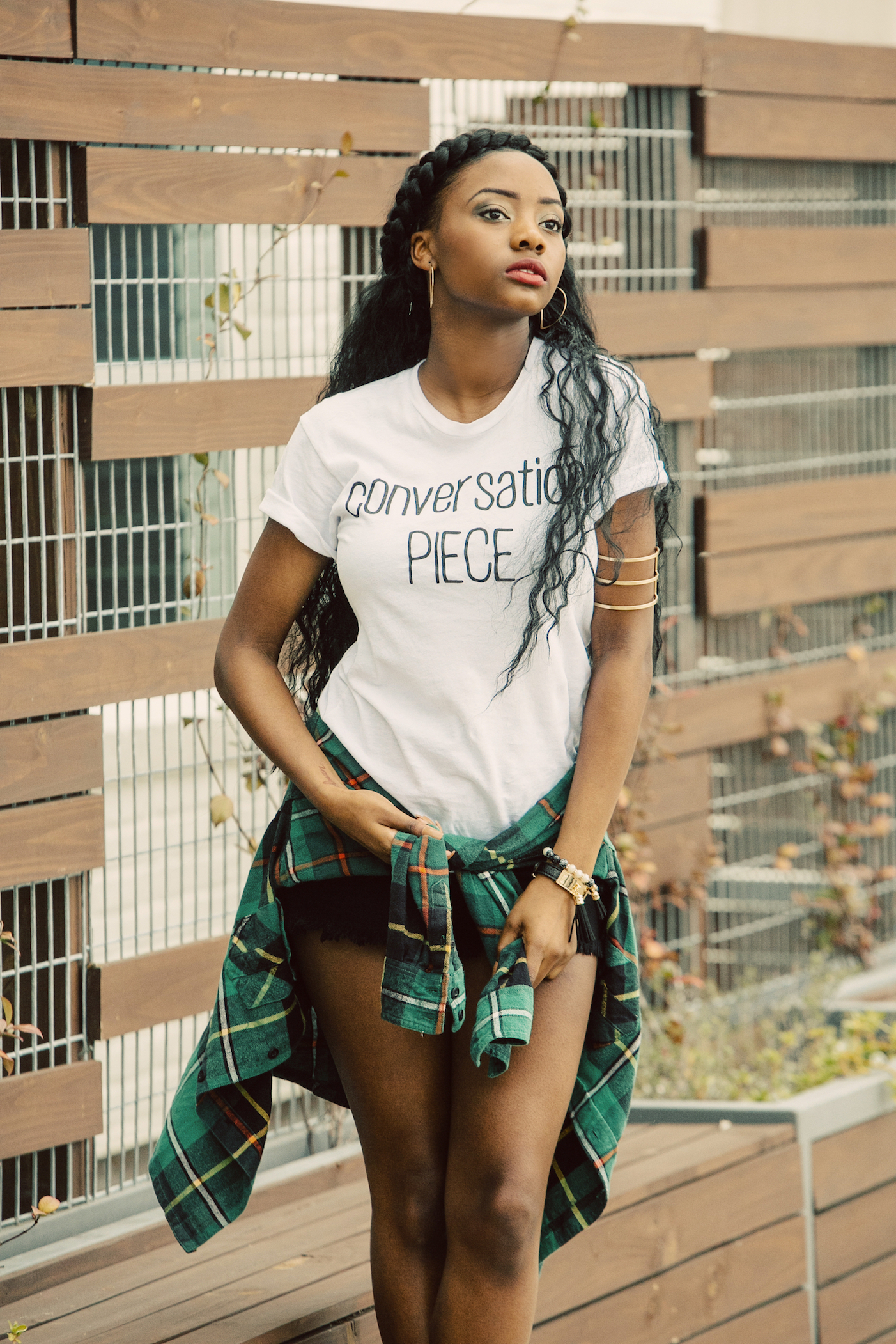 Convo Piece T-shirt by local designers Chokolat Crème, $26.50: Available at chokolatcreme.com 
Just USA distressed denim shorts, $49, and jewelry, $10-$18: All available at Frock Candy, frockcandy.com
Green plaid top: Model's own