---
On the topic of 225 things to do in Baton Rouge, dozens of images come to mind. From the shadow of Tiger Stadium to the peak of the State Capitol to the arching, mossy branches of oaks along Highland Road, our city is full of iconic sights.
Consider the white roller-coaster tracks stretching up into the sky right off of Interstate 10. It's the landmark welcoming you to the southern border of the parish and announcing Dixie Landin', Baton Rouge's thrillseeker destination since 1999.
Now nearing its 20th birthday, the park next to Blue Bayou aims to keep crowds happy with a variety of attractions from Tilt-a-Whirls and stomach-swooping pendulum rides to tower drops and the signature coaster, the Ragin' Cajun. We drew inspiration from the colors, sights and sounds of the park for this year's first batch of summer looks.
Styling: Elle Marie
Photography: Raegan Labat
Hair: CeKeisha Williams
Makeup: Shelby Mumphrey
Models: Blythe Thompson and Melissa Brown
---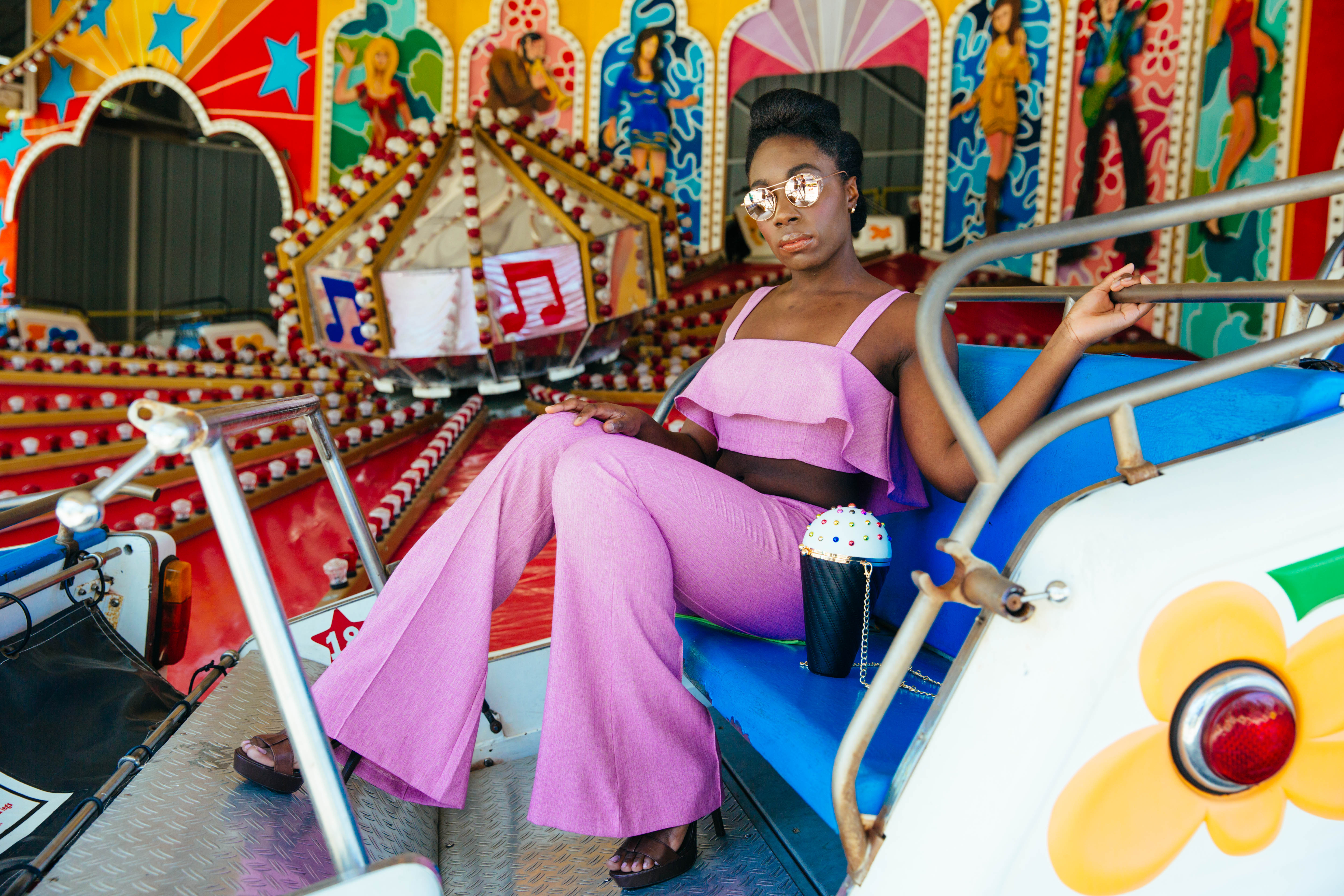 L'Atiste by Amy top, $36, and flared pants, $36
From Blu Spero

Krewe "Orleans Blinker" matte rose sunglasses, $375
From Kiki
Ice cream cone clutch, $30
From NYA Accessories
Earrings and sandals
Model's own

---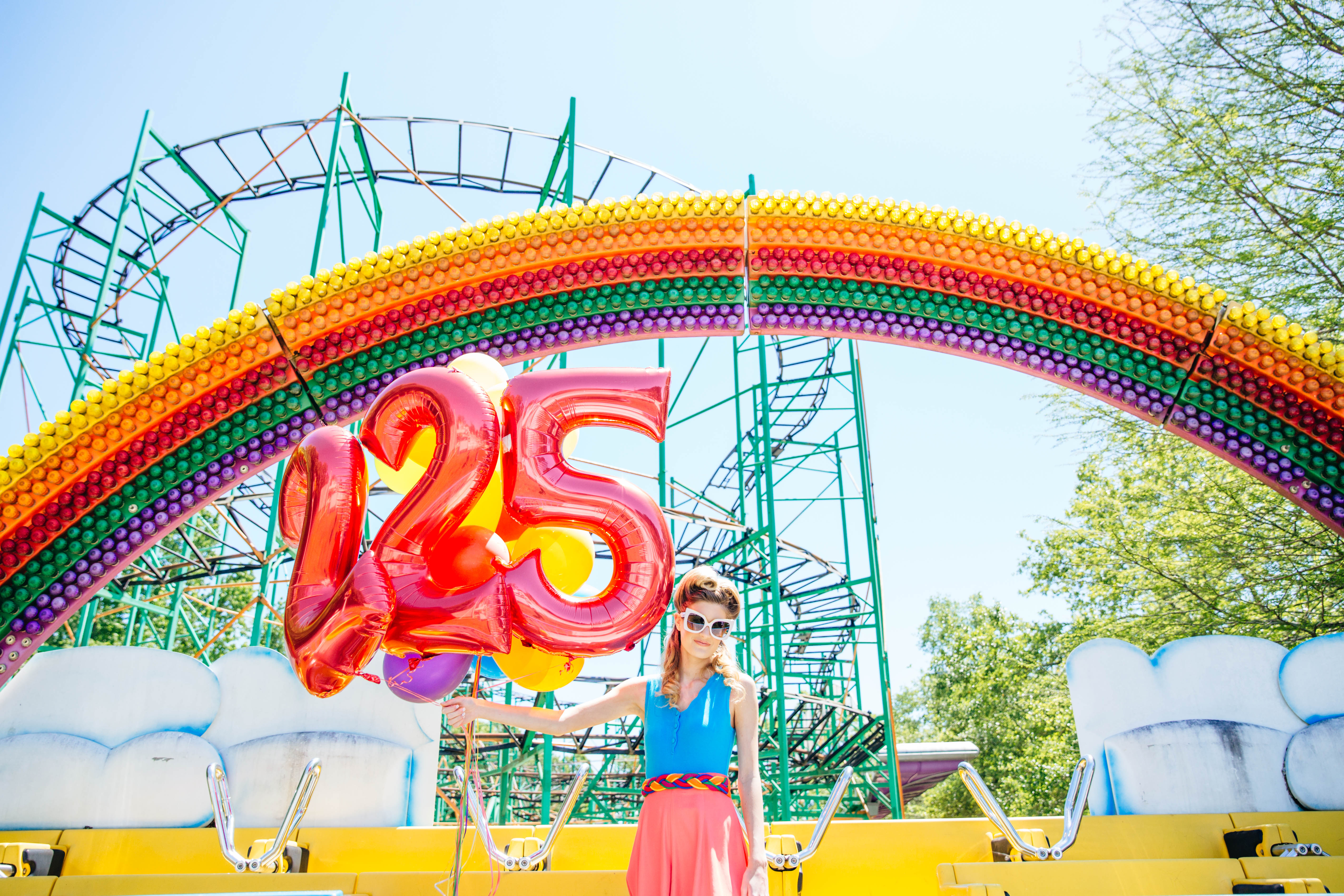 Pacific Connections bodysuit, $26
Judy Knapp '90s shorts, $24
Belt, $18
From Time Warp
Icon shades, $12
From NYA Accessories
---
On Twelfth top and palazzo pants set, $58
From Lure Boutique
Earrings, $18
Ring, $20
From Time Warp
Bamboo clutch, $40
From NYA Accessories
Bamboo sandals, $24
From Blu Spero
Krewe "St. Louis" seaglass to marine sunglasses, $255
From Kiki
---
Casual Corner top, $26, and shorts, $42
Belt, $18
Earrings, $18
From Time Warp
Wedges
Stylist's own
---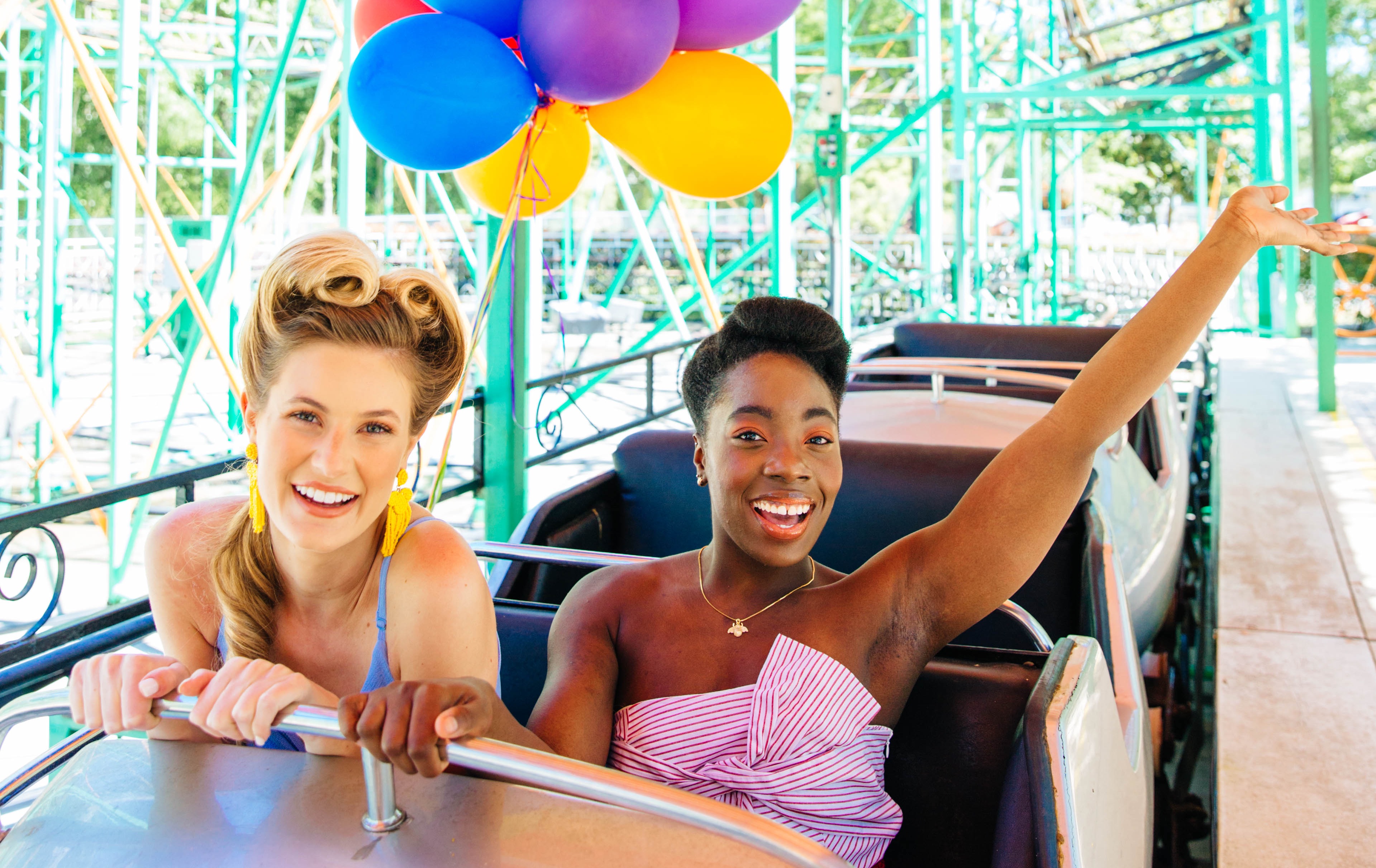 LEFT
Olive & Scent "Let Your Hair Down" romper, $44
From Blu Spero
Caroline Hill "Cushing" seed-bead tassel earrings, $38
From NYA Accessories
Ruffled flats, $27
From Lure Boutique
RIGHT
DO+BE romper, $48
From Blu Spero
Bee necklace, $12
Bee ring, $10
From NYA Accessories
Belt, $18
From Time Warp
Earrings and shoes
Model's and stylist's own
---
This article was originally published in the May 2018 issue of 225 Magazine.