---
Living room
Adhesive murals
Make a statement with large-scale adhesive digital prints in pre-made or custom designs and photographs.
Where to get them: eazywallz.com
Starting price: $225 for a 6-foot-by-4-foot mural
Quick-fix light fixtures
Unless your landlord is okay with you hiring an electrician to hard-wire a chandelier, it's easy as a renter to get stuck with boring light fixtures. Plug-ins for walls and ceilings offer easy, removable fashionable lighting.
Where to get them: Abat Jour LLC Interiors in Baton Rouge, lampsplus.com, lightology.com
Starting price: Approximately $15 for wall lamps
Carpet tiles
Removable carpet tiles let you create unique area rugs, runners or wall-to-wall carpet quickly and easily. FLOR, a line of design-inspired carpet tiles, has a modular design that allows you to fit the tiles to virtually any space.
Where to get them: flor.com, amazon.com
Starting price: $10 per square for neutral colors
---
Bedroom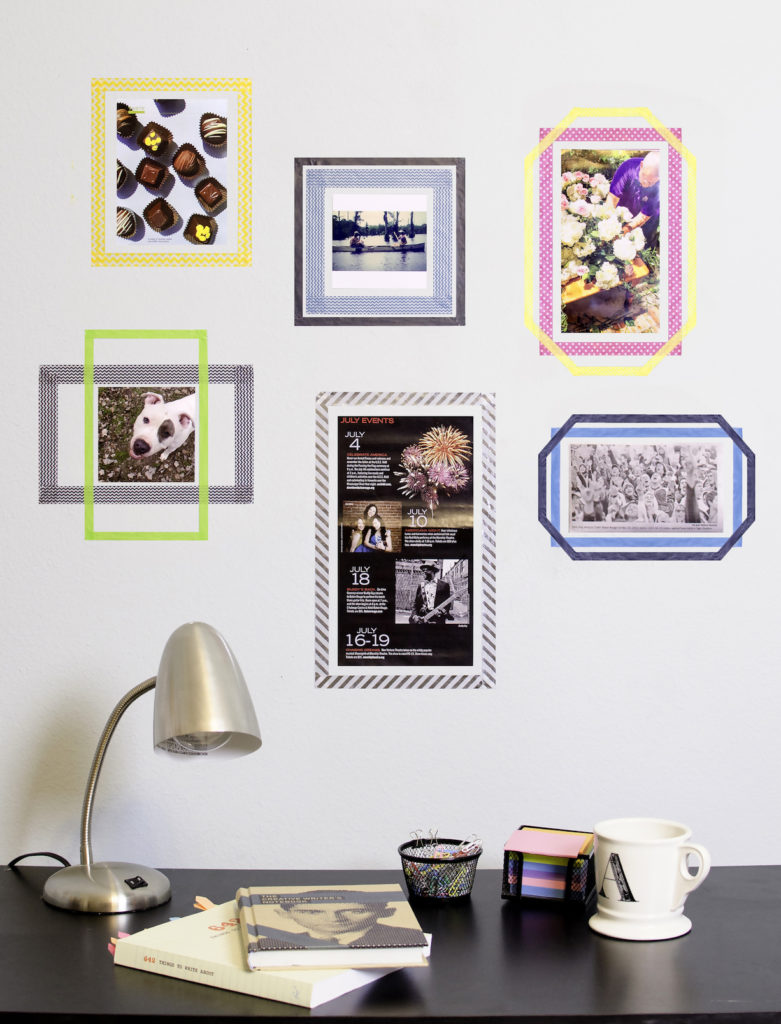 ---
Washi tape
Nothing says personalization more than paintings, posters and photographs pinned on the wall. But when your landlord doesn't want walls with puncture wounds, Washi tape offers a spunky, affordable alternative to picture frames. Washi tape is made of a low-tack adhesive similar to masking tape. While results may vary, we've found that it's easily removable and usually doesn't leave residue.
Where to get it: Most craft stores
Starting price: $3.99 at Hobby Lobby
Temporary wallpaper
Personalize bedrooms with snazzy patterns using removable, residue-free wallpaper. Temporary wallpaper designs come in everything from solid colors to faux wood paneling.
Where to get it: tempaperdesigns.com, amazon.com, most hardware stores
Starting price: $56 for solid colors at tempaperdesigns.com
Wall decals
If wallpaper isn't your thing, liven up a bedroom with decals. Decals are available from various companies in many designs and offer an easy way to create a statement wall.
Where to get them: whatisblik.com (Blik Surface Adhesives) and amazon.com, or find small-scale versions at Target
Starting price: $35
---
Kitchen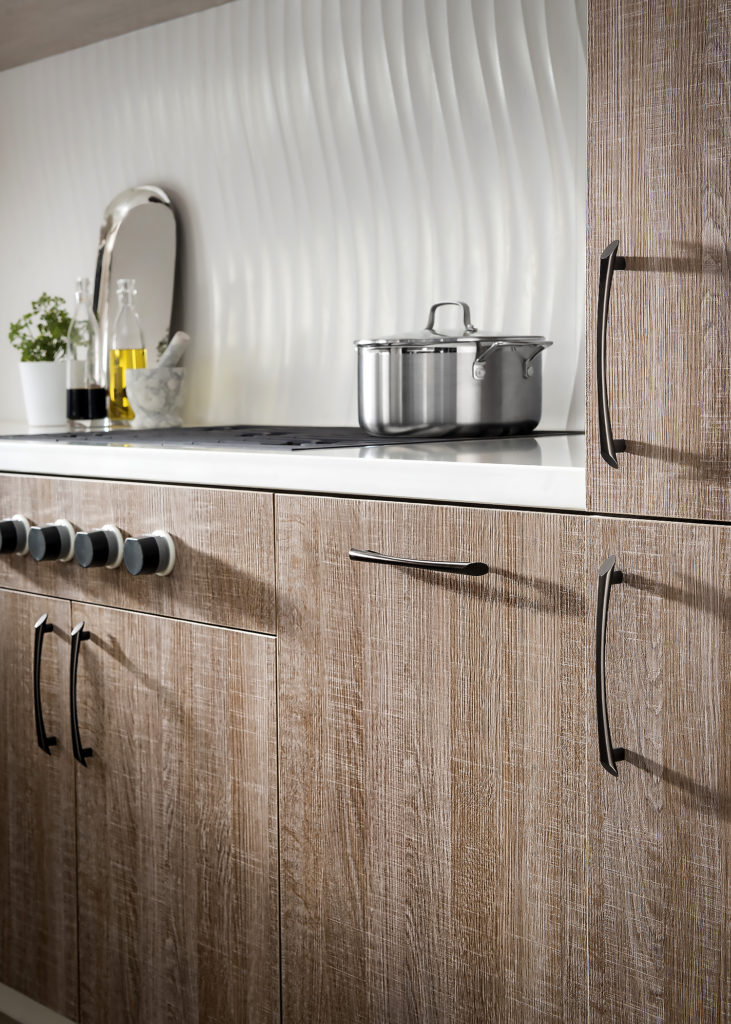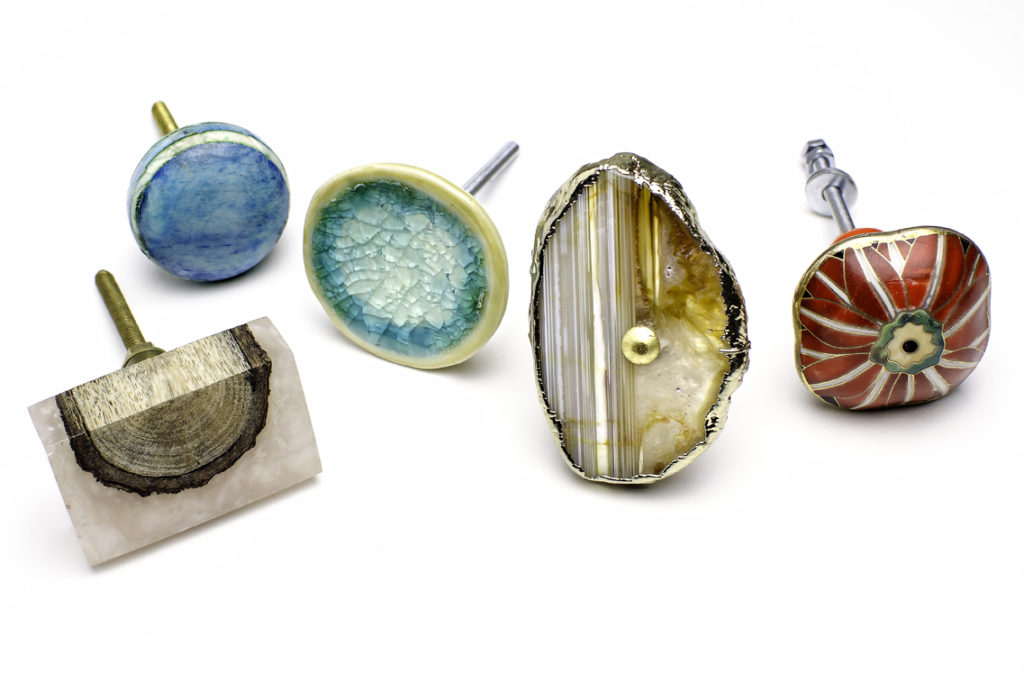 ---
Cabinet knobs
One of the simplest and cheapest ways to add flair to a kitchen is to replace basic cabinet knobs with flashier hardware. Use them to add small pops of color to an otherwise neutral kitchen, or experiment with something metallic or embellished for a bolder look.
Where to get them: Decorative cabinet knobs can be found at most hardware stores and some craft stores, but try places like Anthropologie and creativecabinethardware.com for more unique designs.
Starting price: Knobs at hardware stores start at $1 each, and the price increases based on design and materials.
Faux granite countertops
Transform dull laminate countertops into shiny marble or granite with thick peel-and-stick faux granite sheeting. The sheets are sold by various companies and come in a variety of forms: everything from ubatuba black and Venetian gold to chestnut, checkered pearl and white Italian marble.
Where to get them: applianceart.com or amazon.com
Starting price: $29.99 for a 3-by-3-foot sheet. Price increases by the yard.
Shelf paper
Cover worn kitchen drawers and shelves with stick-on paper. Shelf paper is available in many designs, sizes and degrees of adhesiveness.
Where to get it: chicshelfpaper.com
Starting price: $2.50 per sheet
Faux stainless steel appliances
Mismatched appliances can ruin the most chic of kitchens. Stainless steel stick-on covers give every kitchen gadget a sleek, uniform finish.
Where to get it: Pottery Barn, Pier 1 Imports, applianceart.com
Starting price: $29.99 for a peel-and-stick dishwasher cover or $39.99 for a magnetic dishwasher cover at applianceart.com
---
Bathroom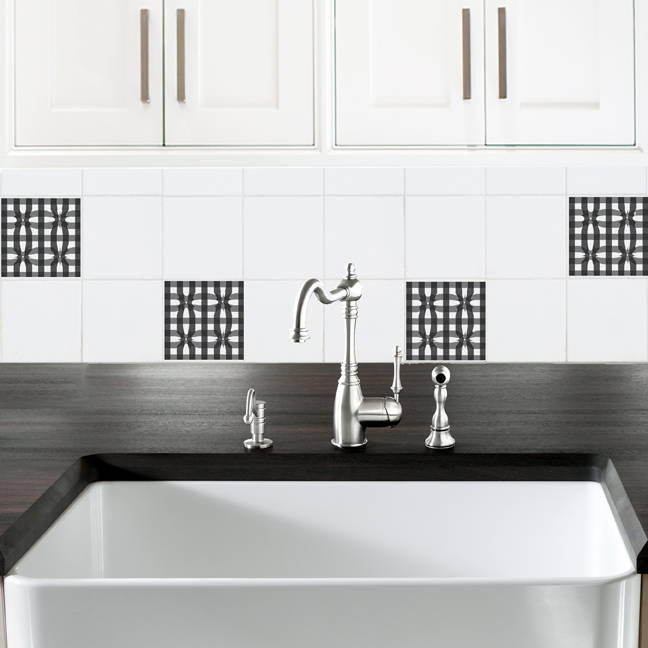 ---
Faux tiles and backsplashes
Cover up a plain or not-so-pretty backsplash with tile tattoos, waterproof peel-and-stick decals designed to fit average 15-by-15-centimeter tiles. Sizes can be customized up to 12 inches. The tile tattoos are sold in packs of eight and come in various patterns and colors.
Where to find them: stickpretty.com
Starting price: $16 for one pack
Temporary wood flooring
For the savviest of DIY-ers, modular decking is a fun and visually pleasing way to jazz up a drab bathroom floor. The pieces snap together for quick installation and are designed to lay over existing flooring.
Where to get it: ecowoodscalifornia.com, hardwoodhome.com
Starting price: $7.99 per tile from Eco Woods