---
The first rule of style: There are no rules. Or at least not when it comes to color blocking. It's the trend that seems to return every season, combining vibrant hues in unexpected ways. To get the look, try pairing a tangerine-colored skirt with an emerald top. Or, mix a bubblegum-pink shoe with a mustard-colored dress. There are no wrong answers here, so turn the saturation up and create your own color experiment.
Styling: Elle Marie
Photography: Jordan Hefler
Hair: CeKeisha Williams
Makeup: Katrina Liza
Model: Brittany Barkley

---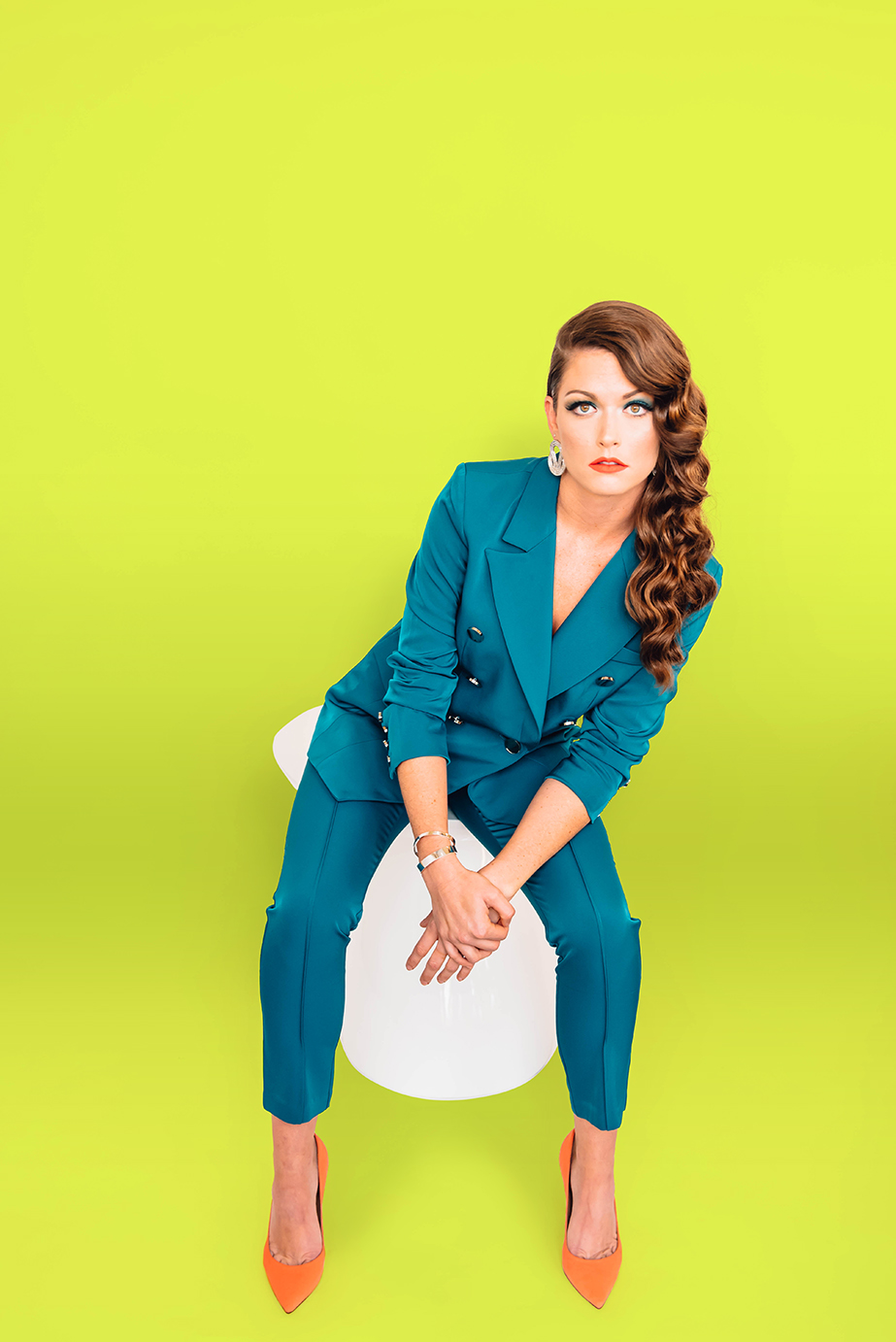 Elliatt teal blazer, $195
Elliatt teal structured pants, $125
Sergio Zeller orange shoes, $108
From Love
Silver split-cuff bracelet, $16
From Frock Candy
Silver earrings
Stylist's own
---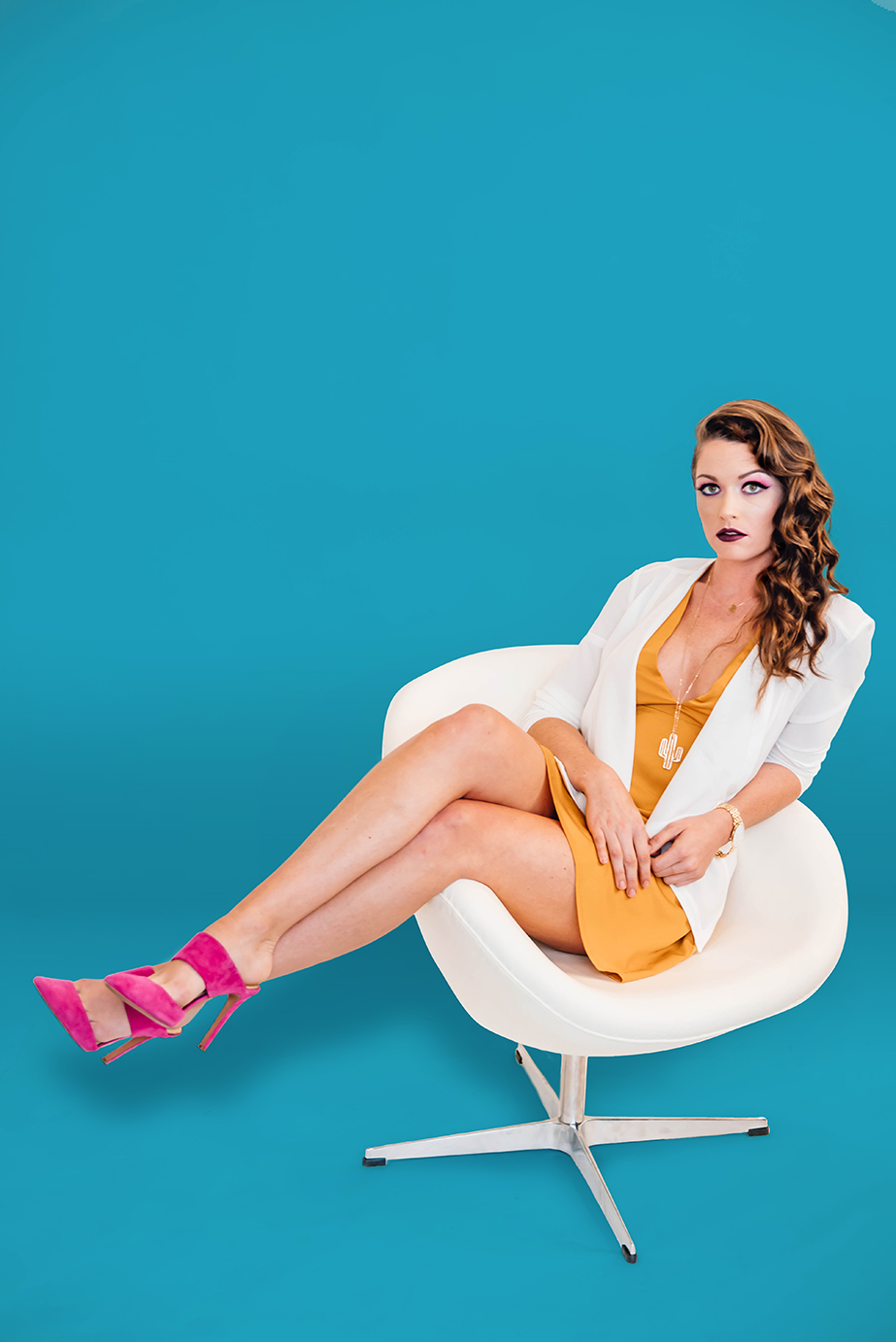 Jack white blazer, $74
Wyldr mustard-colored deep V-neck dress, $70
From Love
Cactus-shaped charm necklace, $14
Cactus-shaped pendant necklace, $14
Boyfriend watch, $34
From Frock Candy
Pink shoes
Stylist's own
---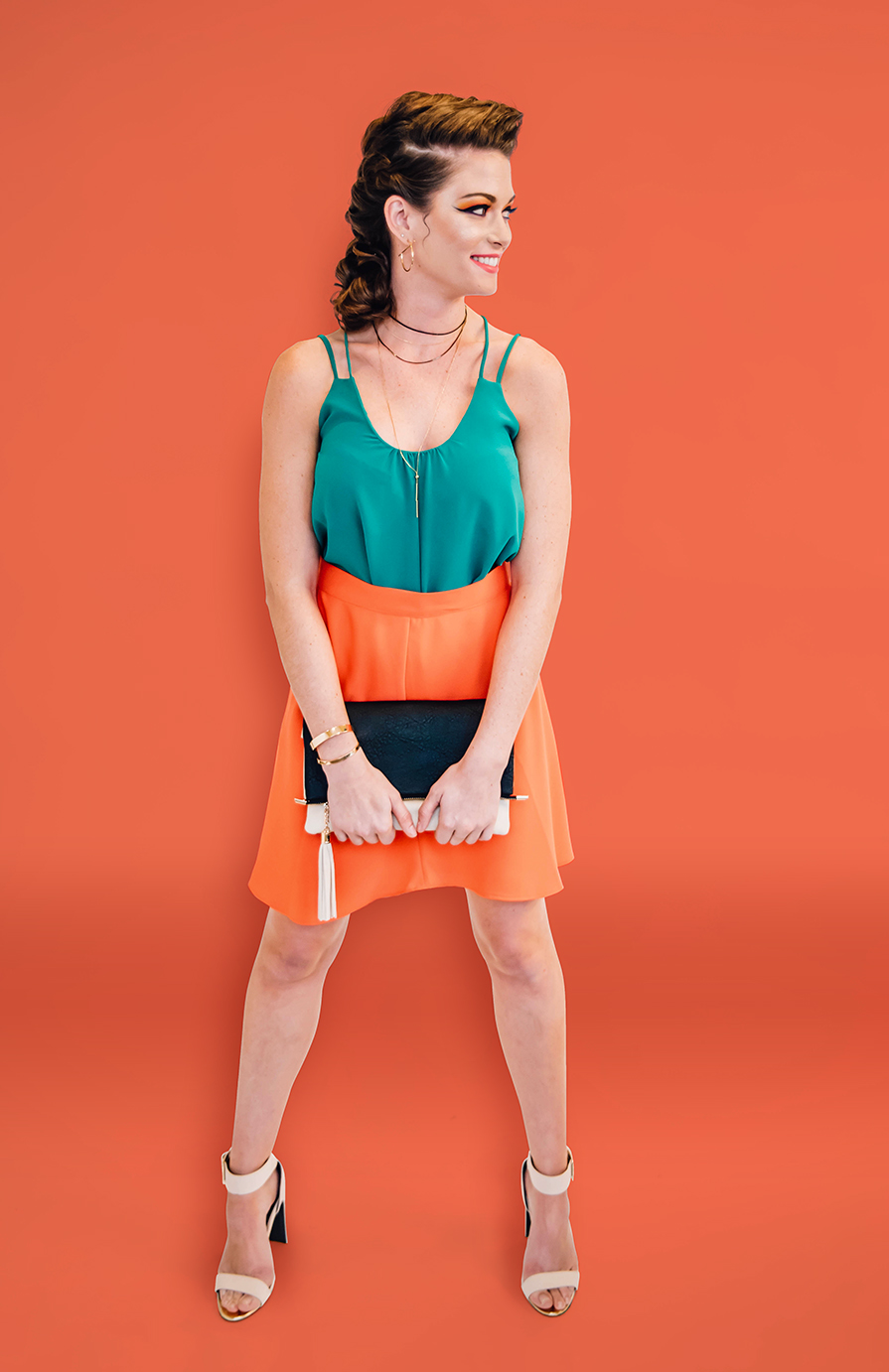 Mabel green double spaghetti-strap tank, $34
Cooper & Ella orange A-line skirt, $92
From Love
Gold split-cuff bracelet, $16
Circle bar earrings, $14
Layer chain choker, $18
Qupid nude ankle-strap sandals, $38
EAM Forever chain-link-strap messenger bag, $44
From Frock Candy
---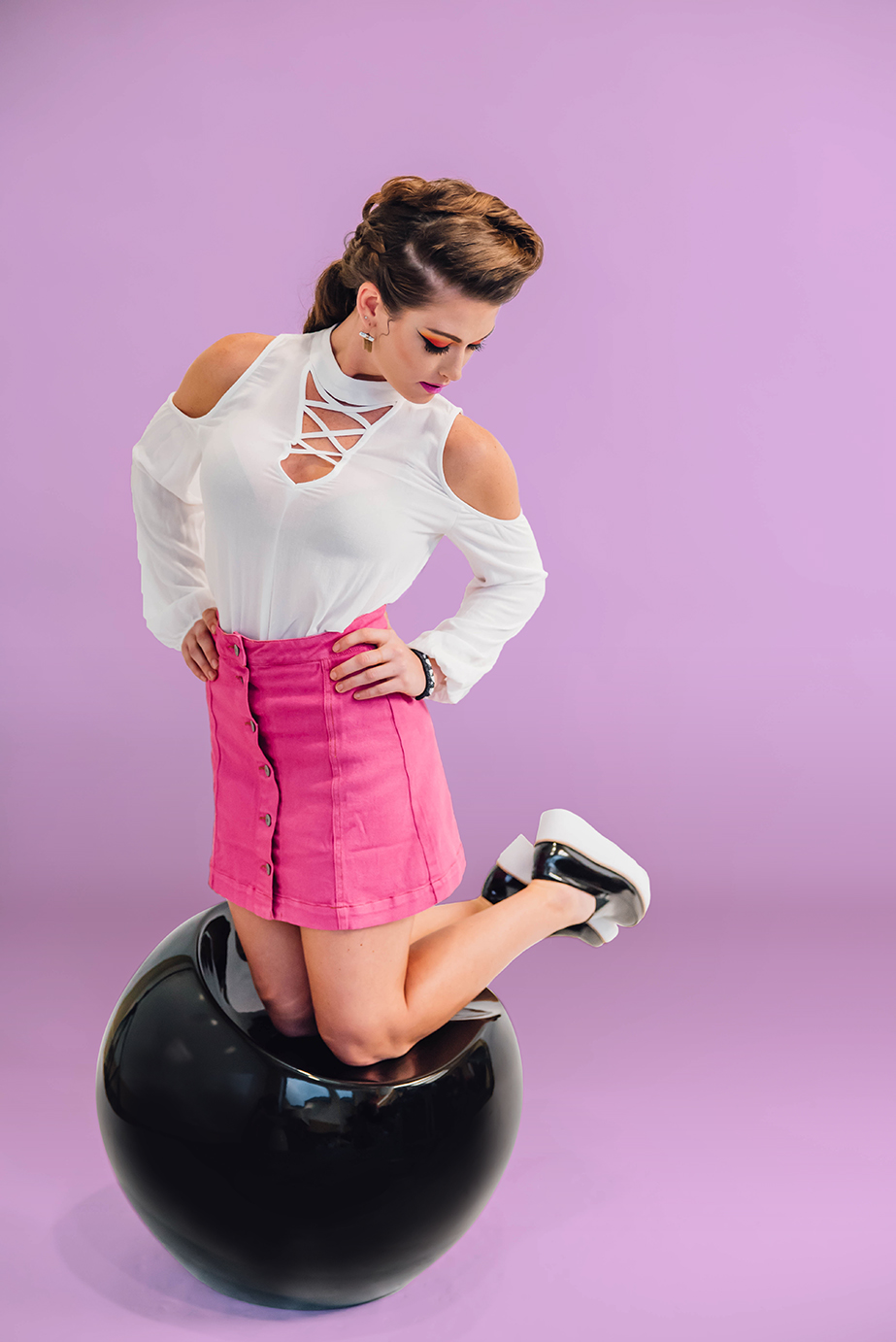 Sucre Collective white criss-cross cold-shoulder top, $39
Signature pink button-down denim skirt, $36
Vintage turquoise earrings, $14
From Frock Candy
Sol Sana Jules shoes, $242
From Love
---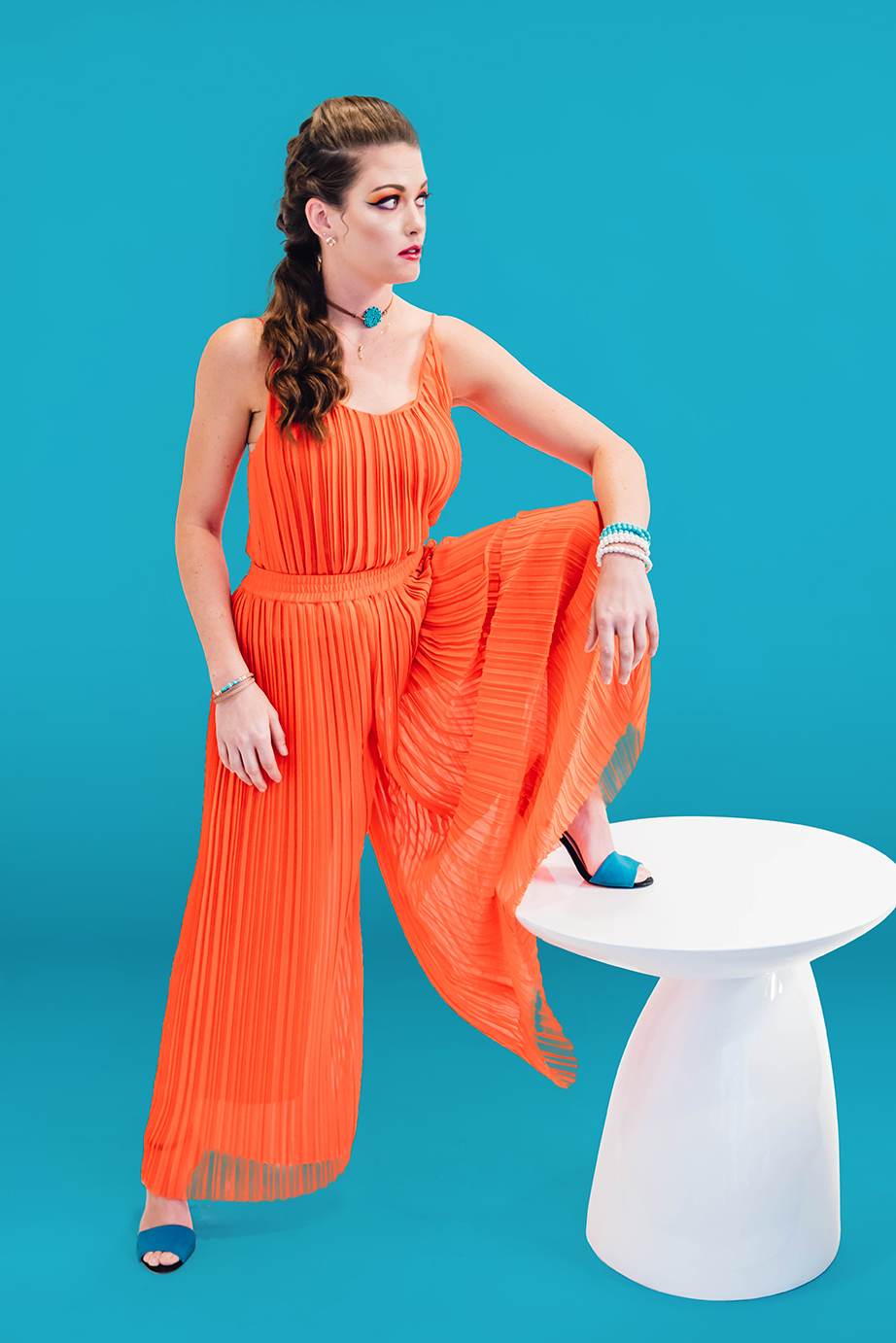 Charlotte Eskildsen seashell-colored camisole, $250
Charlotte Eskildsen seashell-colored pants, $395
From Aria
Diamond-cut gold knot stud earrings, $10
Mini tassel necklace, $16
Beaded circle choker, $20
Embossed beaded wrap, $14
Clay bead bracelet, $10
From Frock Candy
Color-blocked shoes and ear cuff
Stylist's own
---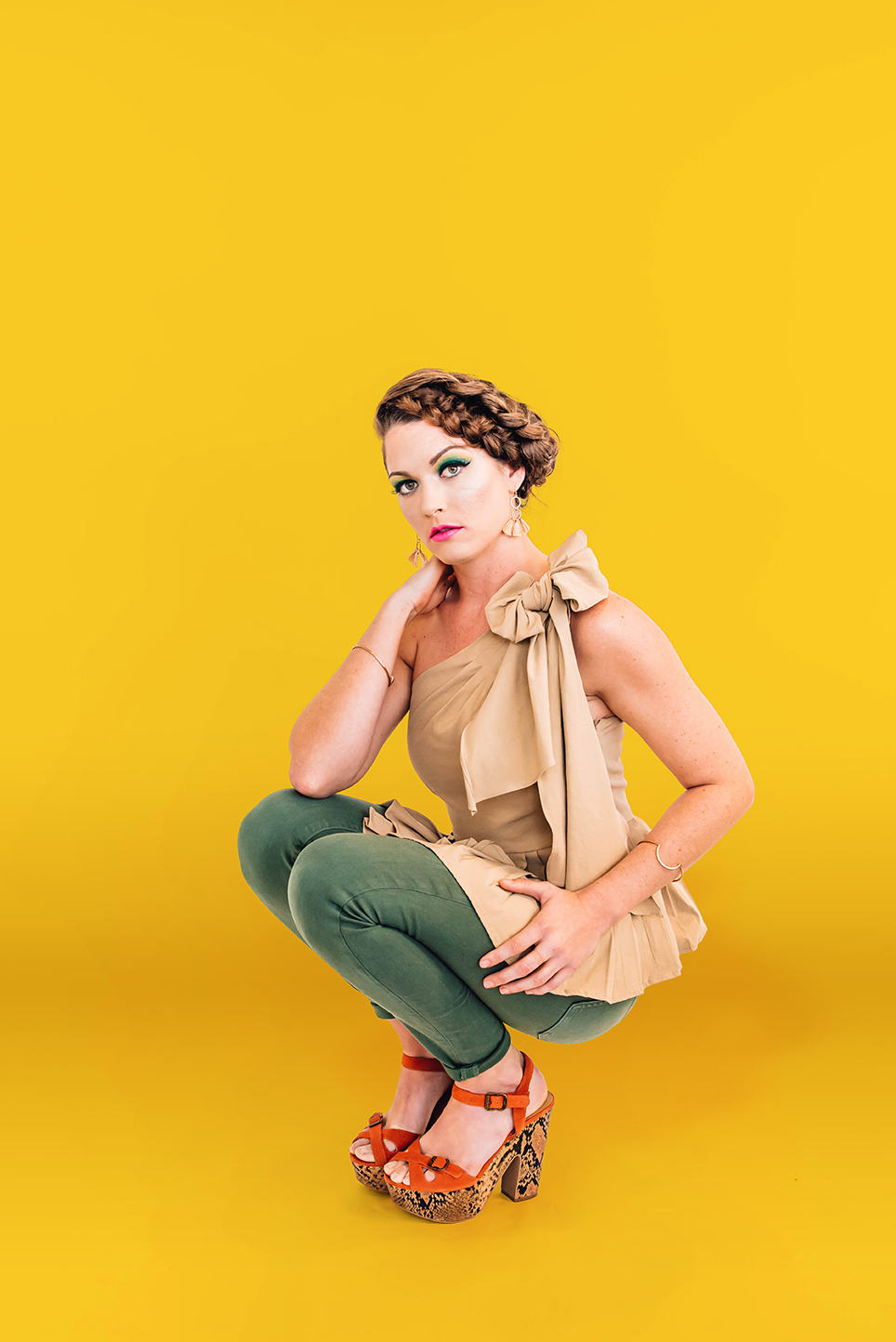 Sea New York khaki one-shoulder bow top, $345
The Great olive skinny jeans, $252
From Aria
Tassel earrings, $12
Geometric gold bracelets, $10
From Frock Candy
Orange and snake-print sandals
Stylist's own
---
This article was originally published in the April 2017 issue of 225 Magazine.