---
Remember how it felt to be a kid in the summertime? Mornings spent running barefoot through fields and rolling down hills in the bright sunshine. Sticky afternoons of plucking fruit from trees, catching tadpoles and butterflies, and breathing in the scent of sweet flowers. Evenings chasing fireflies and twirling sparklers through the air. By twilight, the outfit your mom picked for you would be covered in dirt and grass stains.
These days, Mom isn't picking clothes for us, and we probably aren't climbing trees anymore. But summer is the season to get nostalgic. Put on clothes as colorful and carefree as you were in those old film stills from your youth. And know that it's OK to get your clothes a little bit dirty sometimes—even as a grown-up.
Styling: Elle Marie
Photography: Raegan Labat
Hair: CeKeisha Williams
Makeup: Shelby Mumphrey
Models: Daisya Collins of Oneofakind Talent and Elizabeth Labat
Location: LSU AgCenter Botanic Gardens
---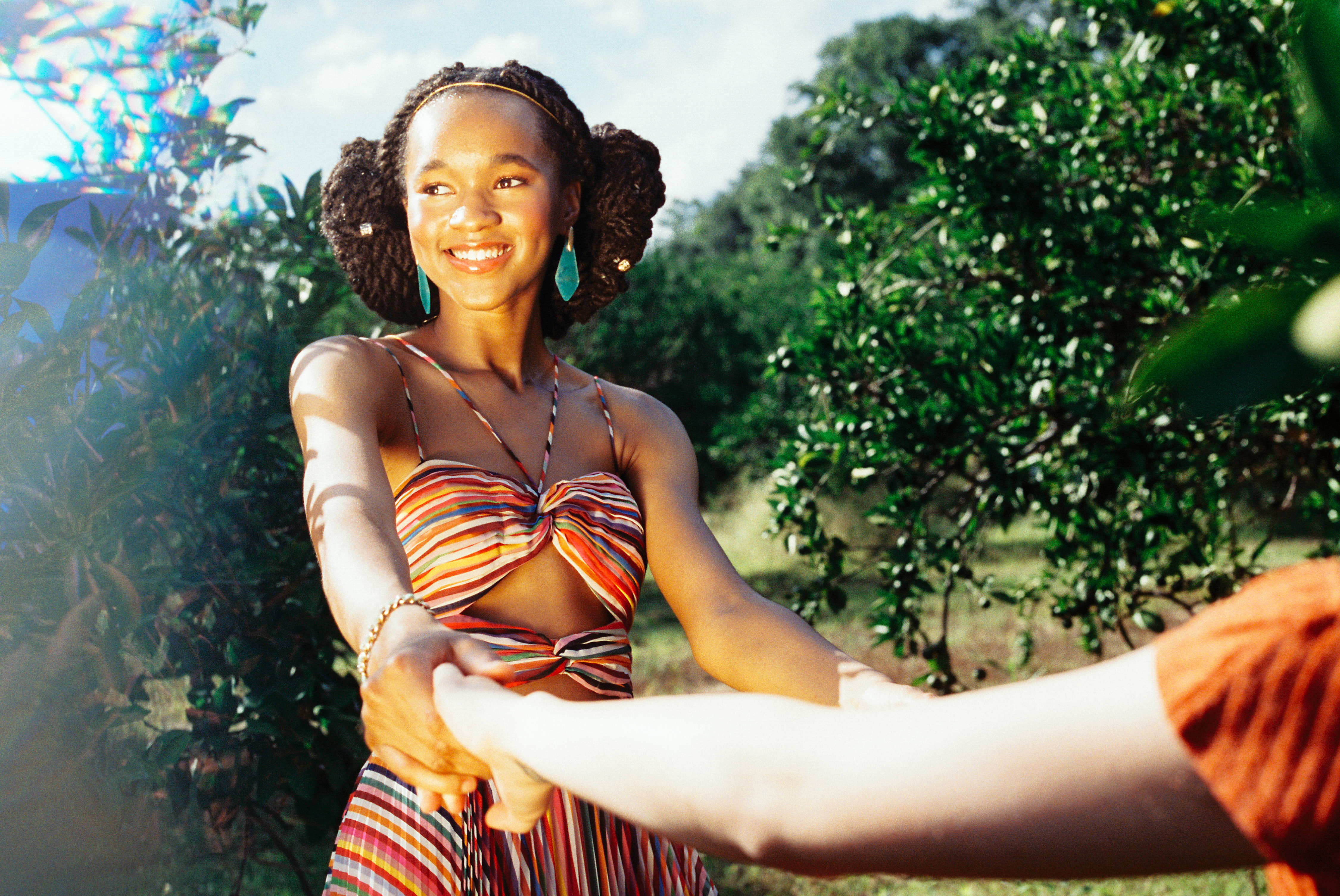 Amur "Lana" striped chiffon gown, $798
From Chatta Box Boutique
Teal earrings, $16
From Vertage Clothing
---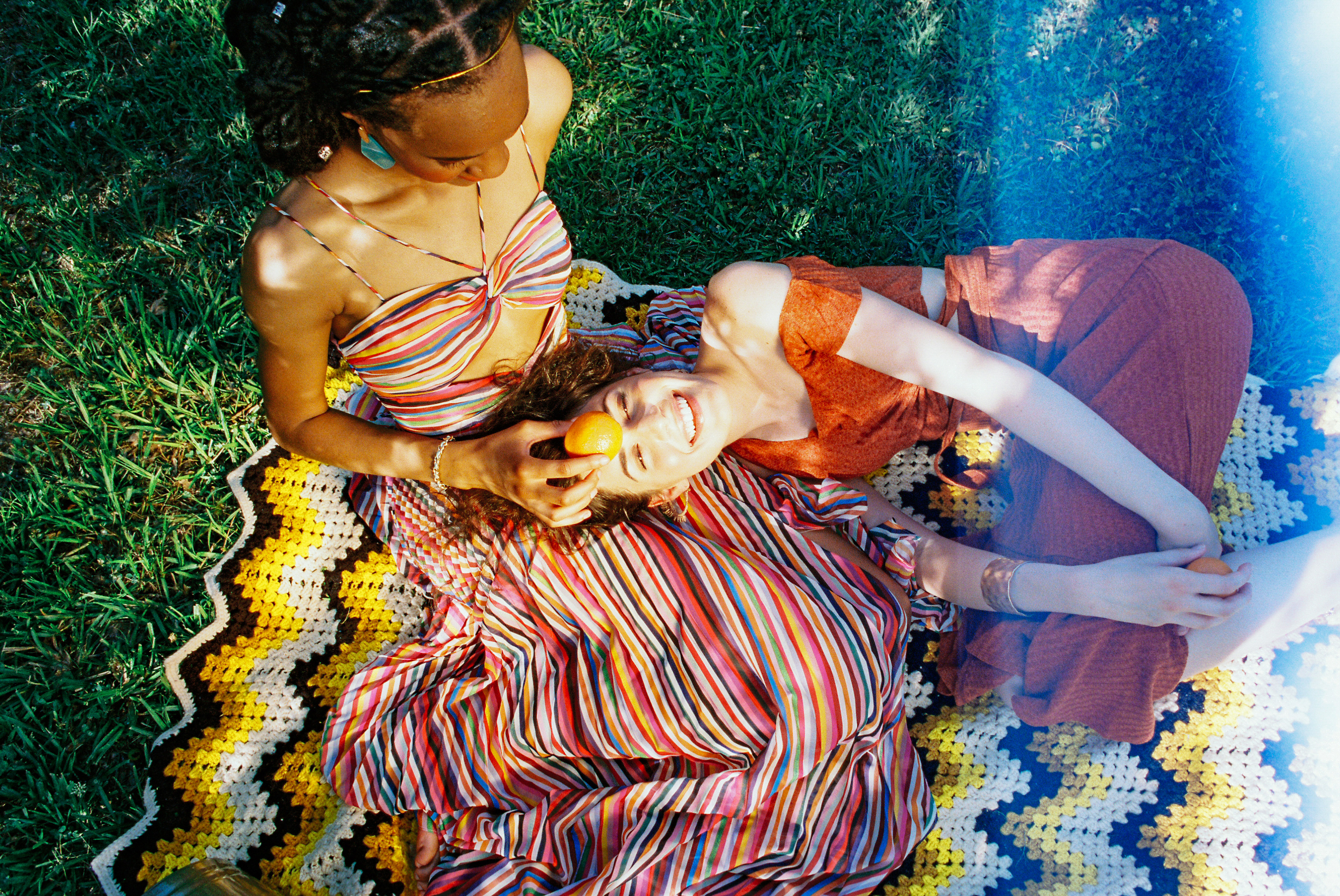 Lavish Alice asymmetric rib knit set in rust, $50
From Suite B
Earrings, $18
Gold cuff bracelet, $14
From Vertage Clothing
---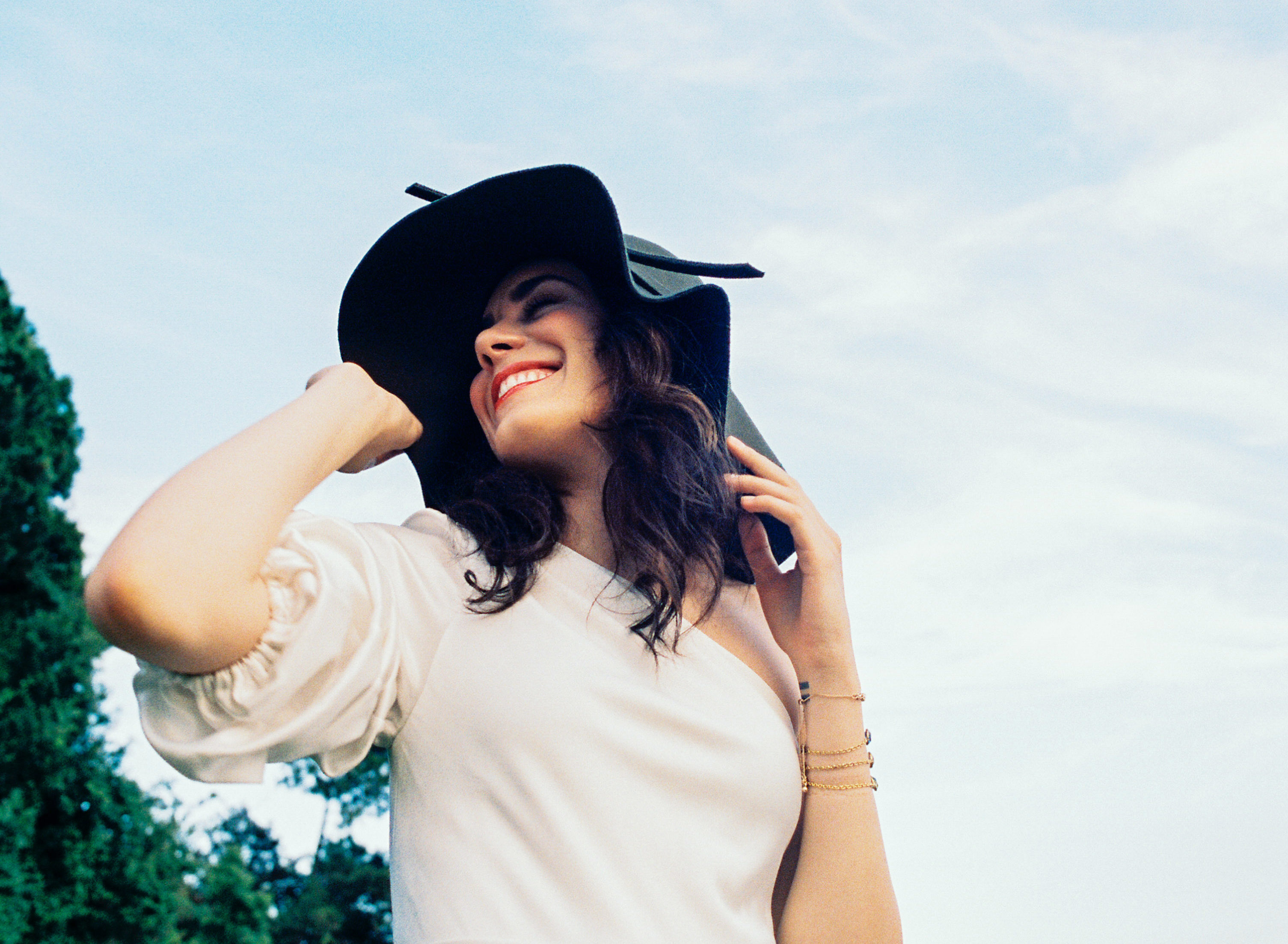 Alice + Olivia one-shoulder dress, $550
From Chatta Box Boutique
Bracelets, 3 for $10
From Treasured Gems By Katherine Ann
Wide-brim hat
Stylist's own
---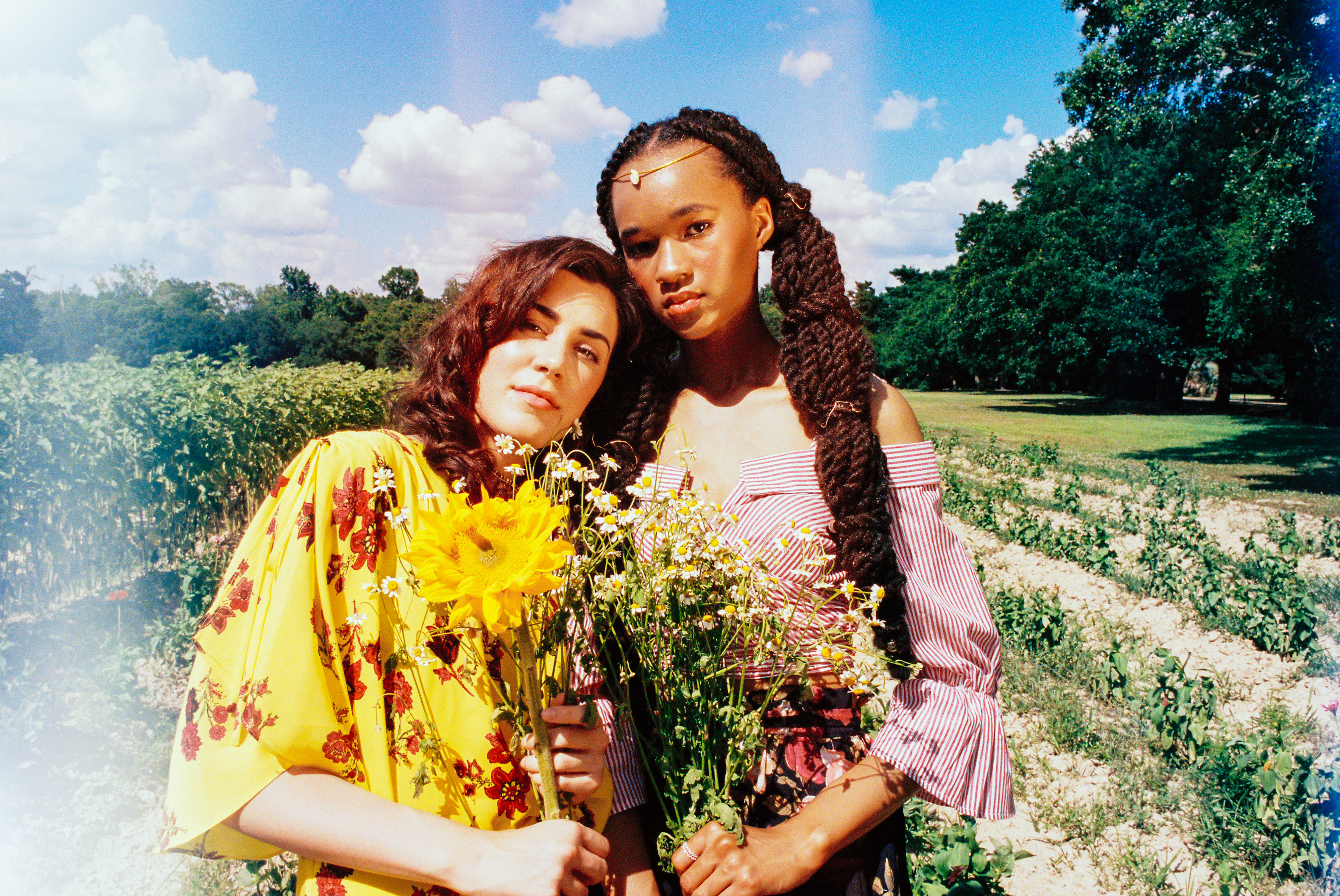 Lush over-the-shoulder woven striped top, $42
Olivaceous floral print skort, $39
From Vertage Clothing
Ankle bracelet, $10
From Treasured Gems By Katherine Ann
---
A.L.C. "Florence" one-shoulder ruched ruffled silk dress, $675
From Chatta Box Boutique
Shira Melody "Cecilia" earrings, $24
From Vertage Clothing
Choker, $15
From Treasured Gems By Katherine Ann
---
Olivia floral tube top, $32
Merville earrings, $22
Prem the Label skirt, $55
Single-charm choker/ankle bracelet, $10
From Treasured Gems By Katherine Ann
---
See more photos from this month's style shoot in our gallery below: 
---
This article was originally published in the July 2018 issue of 225 Magazine.