---
A glittering, repurposed globe spotted online was the start of a new venture for Dani Brouillette.  She, too, had an old globe lying around that she intended to get rid of. Instead, she decided to cover it in shiny tiles.
What started as a fun craft has turned into an Etsy shop that Brouillette calls her side hustle and hobby. Disco tiling gives her something to keep her hands busy while doing other things like binge-watching Netflix. Using stick-on sheets of mirrored tiles, she goes row-by-row, tiling everything from dress forms and mannequin heads to candles and Champagne bottles.
This past October, she started an Instagram page playfully titled Disco Dani. She posted her first projects: globes and plastic jack-o-lanterns. She quickly grew a following of disco lovers and eager customers. Now, she says she's sold over a dozen dazzling globes—and she's just getting started.
"I'm trying to disco new objects all the time," she says.
Though she's experimented with different shapes, Brouillette says her customers seem to love globes, like the ones she first completed, the most. In the future, she hopes to get even more creative with her business by experimenting with different colored tiles, shapes and customer commissions.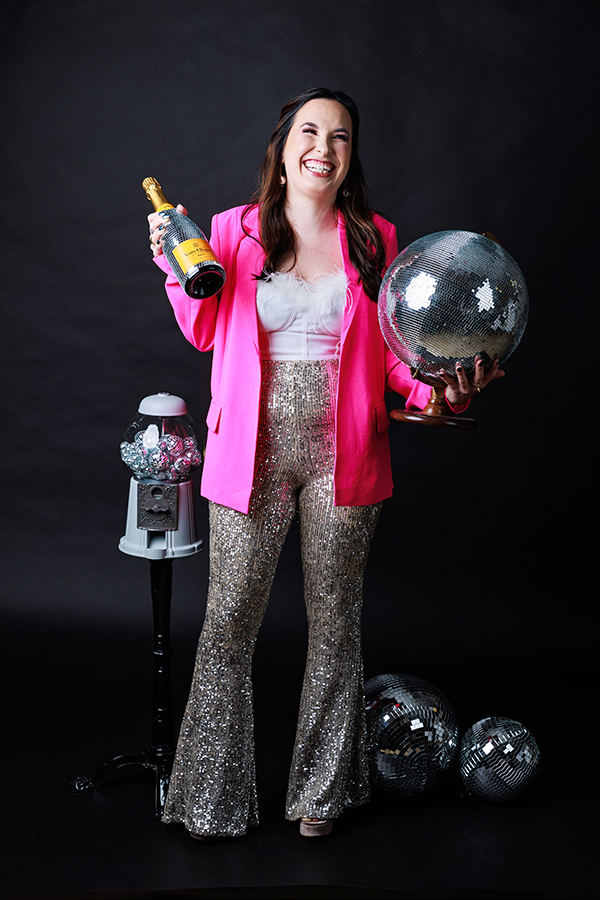 "The weirdest thing I've done so far is the scales of justice," she says. "I had a friend who just passed the bar exam, so she requested it. I was like 'I don't know how I'm going to pull this off!' But, I found one that I thought would work and it turned out really cool."
Since she gained most of her customers this fall by making pumpkins and jack-o-lanterns, Brouillette says she's eager to add more holiday-themed pieces to her catalog. Earlier this year, she made masks for Mardi Gras season. Next up, she wants to tackle Easter eggs. And from there, maybe even a bull skull.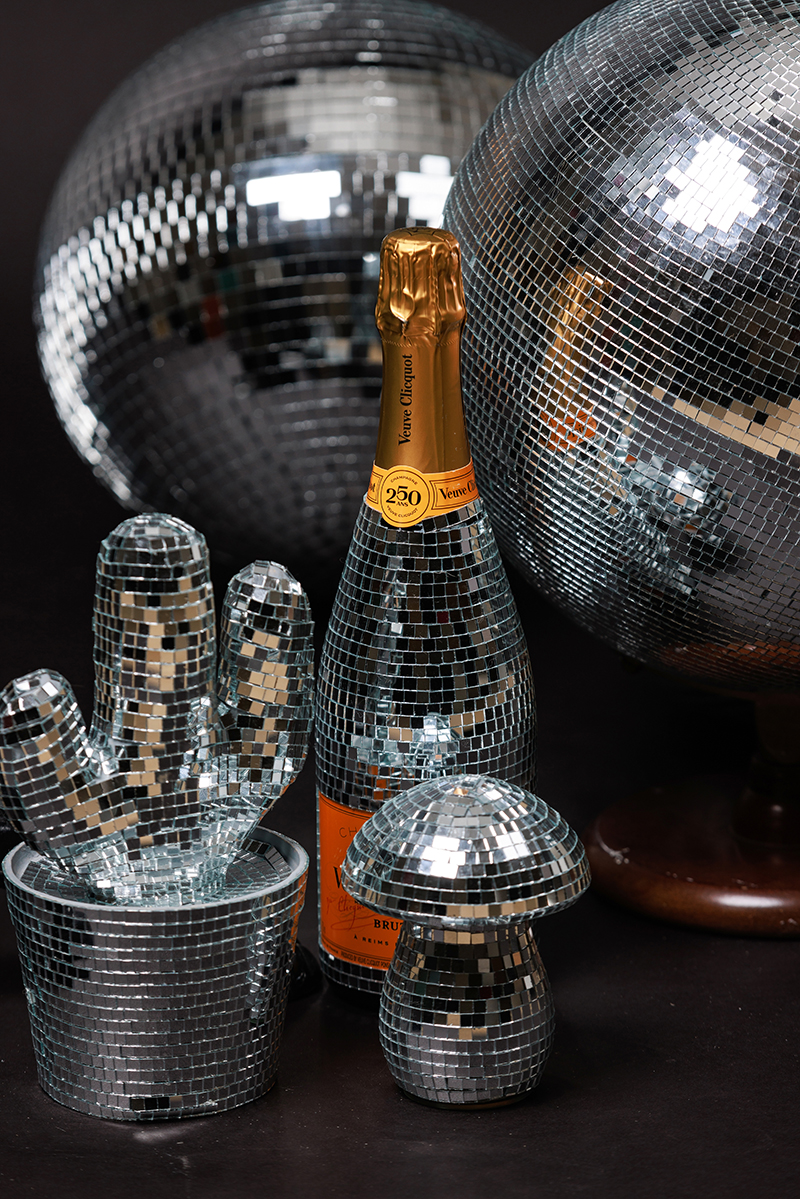 "I know that sounds crazy, but I saw a skull with disco tiles on it that had longhorns," she says. "I'm just trying to find a wall-mounted one that I can disco."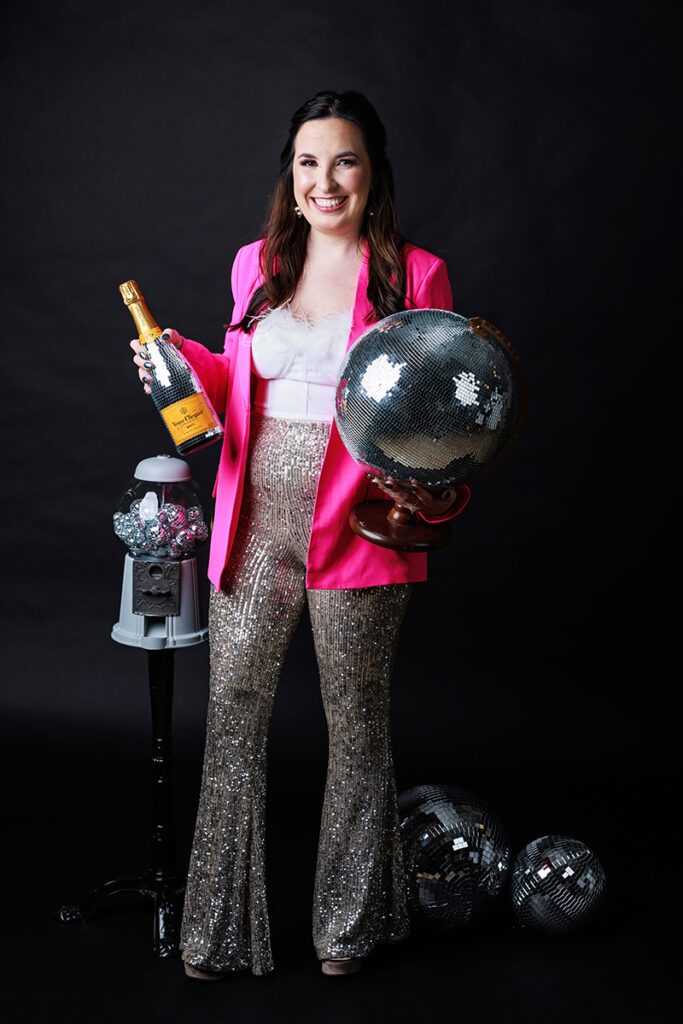 Though shapes like this can be tricky to tile, Brouillette says the key is to adhere the sticky, mirrored-square rows one by one.
"Of course, doing a ball like a globe shape is easiest, but I just try to go with the curves," she says. "I try to get them as close as possible and make it look like something that I would want to buy."
Brouillette says she's not quite sure why disco-tiled decor is becoming a trend.
But she believes the shiny pieces bring something extra to any room. She, of course, has some disco-themed pieces in her own living space and enjoys the extra light they shed.
"For me, it instantly makes me smile every time I see all of the reflections all over my living room," she says. "It's just a cool, different thing that you normally don't see. All these little spots of light just bring brightness to the room."
Find her on Instagram at @disco.dani or on Etsy at @DiscoDanielle
---
This article was originally published in the March 2023 issue of 225 magazine.