---
BELT IT
Ditch the leather belt and add some color to your waist with a scarf. Grab a large silk scarf, twist it through your belt loops, and tie it in a knot or bow near the front for a chic, playful look.
HAIR ACCESSORIES
The options for hair styling with scarves are endless. They can be used as head wraps, hair ties, headbands and even braided into hair.
NECKWEAR
Scarves wrapped around the neck have always been an iconic look, and there are many different ways to tie them. Treat one like a statement necklace and let it speak for itself. Tie it in a bow, let it dangle loosely by your shoulders, or mimic a choker necklace by neatly folding the scarf into a flat band and tying it behind the neck.
PURSE FLAIR
Get some extra style points by tying a printed scarf onto one of your purse straps. Make a simple knot, or get creative and wrap the whole scarf around the strap or chain of your handbag.
DIY TOP
Heading to a festival or beach trip and need a last-minute top? Create one using one or multiple scarves. Try knotting two large, square shaped scarves together at the shoulders and sides of your waist to cover your chest and back.
---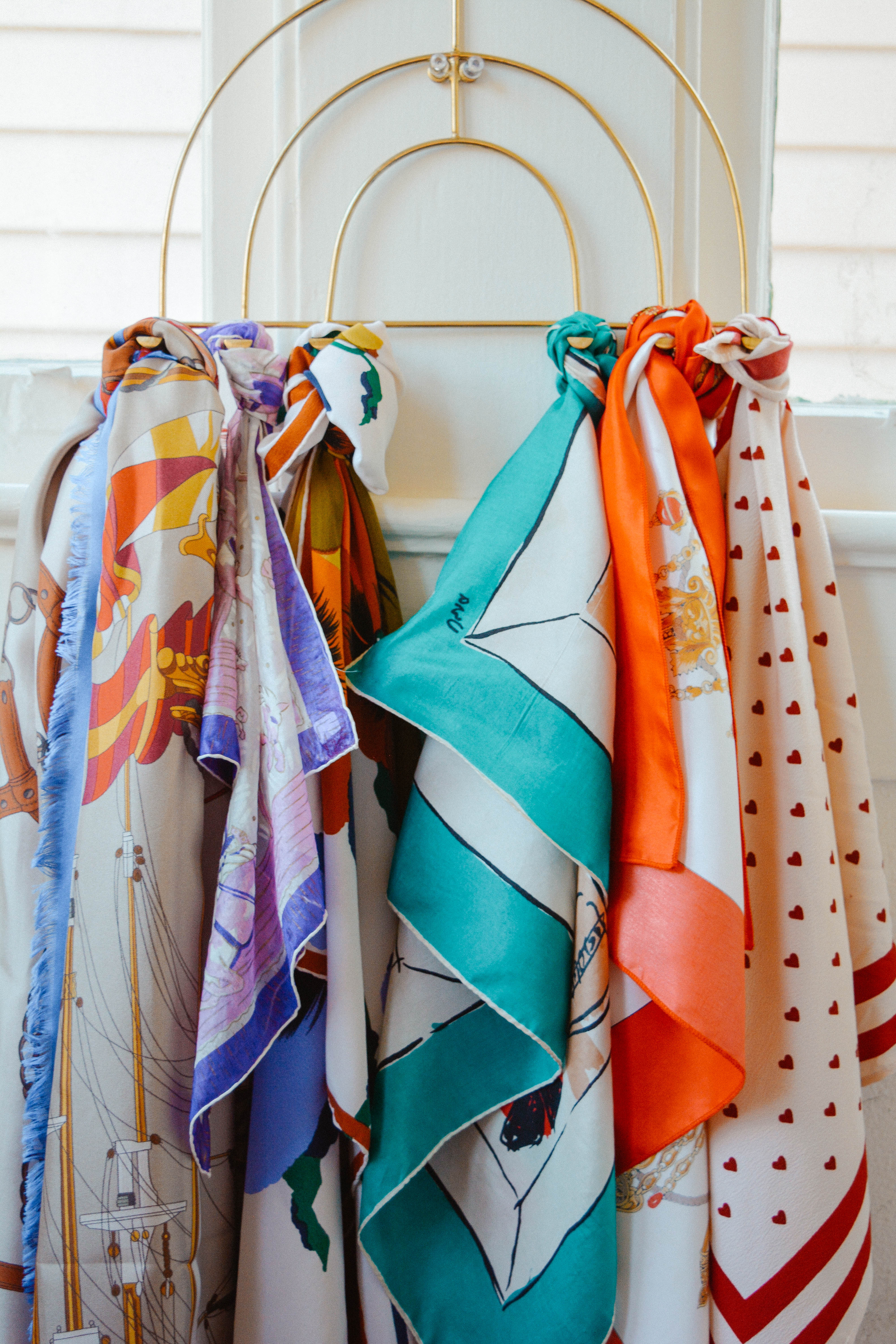 ---
Find scarves at:
Kiki
Franco Ferrari silk scarf, $260
Time Warp Boutique
Hand-painted unicorn scarf, $8
Vintage Gucci silk scarf, $68
Teal printed scarf, $26
Regal red scarf, $26
Wanderlust by Abby
Amor Scarf, $18
---
ONLINE
shopkikionline.com
timewarpboutique.com
wanderlustbyabby.com
---
This article was originally published in the January 2019 issue of 225 Magazine.