---
If spring cleaning has you Marie Kondo-ing* your closet, there are plenty of places in town that will take your clothing. For many, Goodwill is a go-to standby, but there are a variety of other places where you can donate or sell your items. Here are 15-plus ideas.
---
WHERE TO DONATE CLOTHING
Our Hope Thrift and Donation Center
Clothing, furniture, appliances and more are sold to support local military families when spouses are deployed.
8646 Goodwood Blvd., Suite B
953-8888
St. Vincent de Paul Society Thrift Store
Clothing, household items, furniture, appliances, mattresses, bedding, linens, etc. Revenues benefit the needy of Baton Rouge.
5621 Government St.
267-5447
svdpusa.org
Here Today Gone Tomorrow Thrift Store
Donate clothes, jewelry, purses or belts. Request the profits from your gift be sent to the charity of your choice.
10240 Burbank Drive
769-2259
htgthrift.com
Connections for Life
Clothing, jewelry and household items are sold to fund support services for single, poverty-stricken women.
2286 Highland Road
379-3640
connectionsforlife.net
America's Thrift Stores
Proceeds from clothing, furniture and toys support Louisiana Teen Challenge, helping youth, adults and families with drug addiction and alcoholism.
9526 Cortana Place
923-0010
americasthrift.com
---
WHERE TO DONATE DAMAGED CLOTHING SO IT CAN BE RECYCLED OR REPAIRED
• Goodwill accepts all clothing unless it is wet or moldy. Anything the organization is unable to sell is sent to textile recycling organizations, according to the Huffington Post.
• DonateStuff.com will send you a prepaid shipping label so you can mail in your old clothes to be repaired and dispersed to your choice of charity.
• Many national apparel brands have clothing recycling programs; check with your favorite local retailer to see if it collects for any such program.
---
WHERE TO CONSIGN CLOTHING
Meta Exchange
Purses, jewelry, sunglasses and watches
7560 Bluebonnet Blvd.
302-7397
metabr.com
Plato's Closet
Trendy guys and girls clothing, shoes, accessories
11112 Airline Highway
442-9056
platosclosetbatonrouge.com
The Purple Cow
Boutique-brand merchandise
6586 Jones Creek Road, 751-3262
3651 Perkins Road, 364-2734
thepurplecow.net
Swap Boutique
Women's clothing, shoes and handbags
3033 Perkins Road
636-2425
swapboutique.com
---
WHERE TO CONSIGN CHILDREN'S CLOTHING
Abigail's Best Children's & Maternity Consignment
Children's and maternity apparel, baby equipment, baby furniture, baby accessories, maternity and children's books, toys, DVDs, shoes, hats and bows
15128 Airline Highway
755-4000
Olly-Olly
High-quality children's apparel and accessories
4271 Perkins Road, Suite 10E
888-5011
olly-olly.com
Once Upon a Child
Children's clothes, shoes and toys
11102 Airline Highway
283-1568
onceuponachildbatonrouge.com
Lulu & Bean
High-end children's apparel, toys and books
2935 Perkins Road
573-7111
luluandbeanbr.com
REfinery Children's Consignment Boutique
Kids' and babies' clothing, toys and equipment
2834 S. Sherwood Forest Blvd.
291-8656
refinerykids.com
---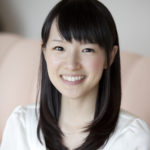 *Know your decluttering influencers
If you've reorganized your home by using the KonMari method—discarding any items that don't give you joy—you have Marie Kondo to thank. The Japanese organizing guru is the author behind the bestselling book The Life-Changing Magic of Tidying Up: The Japanese Art of Decluttering and Organizing and was named one of Time's Most Influential People in 2015.
---
This article was originally published in the March 2018 issue of 225 Magazine.