---
October is the perfect month to make a little magic with makeup. For your next Halloween party, skip the party-store costume and get adventurous with bold lipsticks, bright eyeshadows and out-there materials such as lace, glitter, feathers and gold leaf.
Styling: Elle Marie
Makeup: Katrina Liza
Photography: Allie Appel
Hair: CeKeisha Williams
Model: Cynthea Corfah
---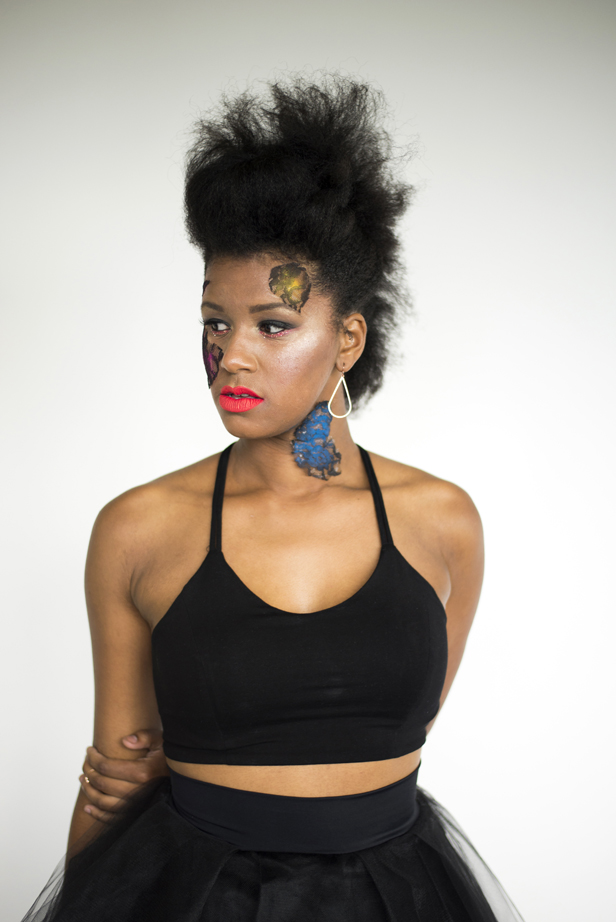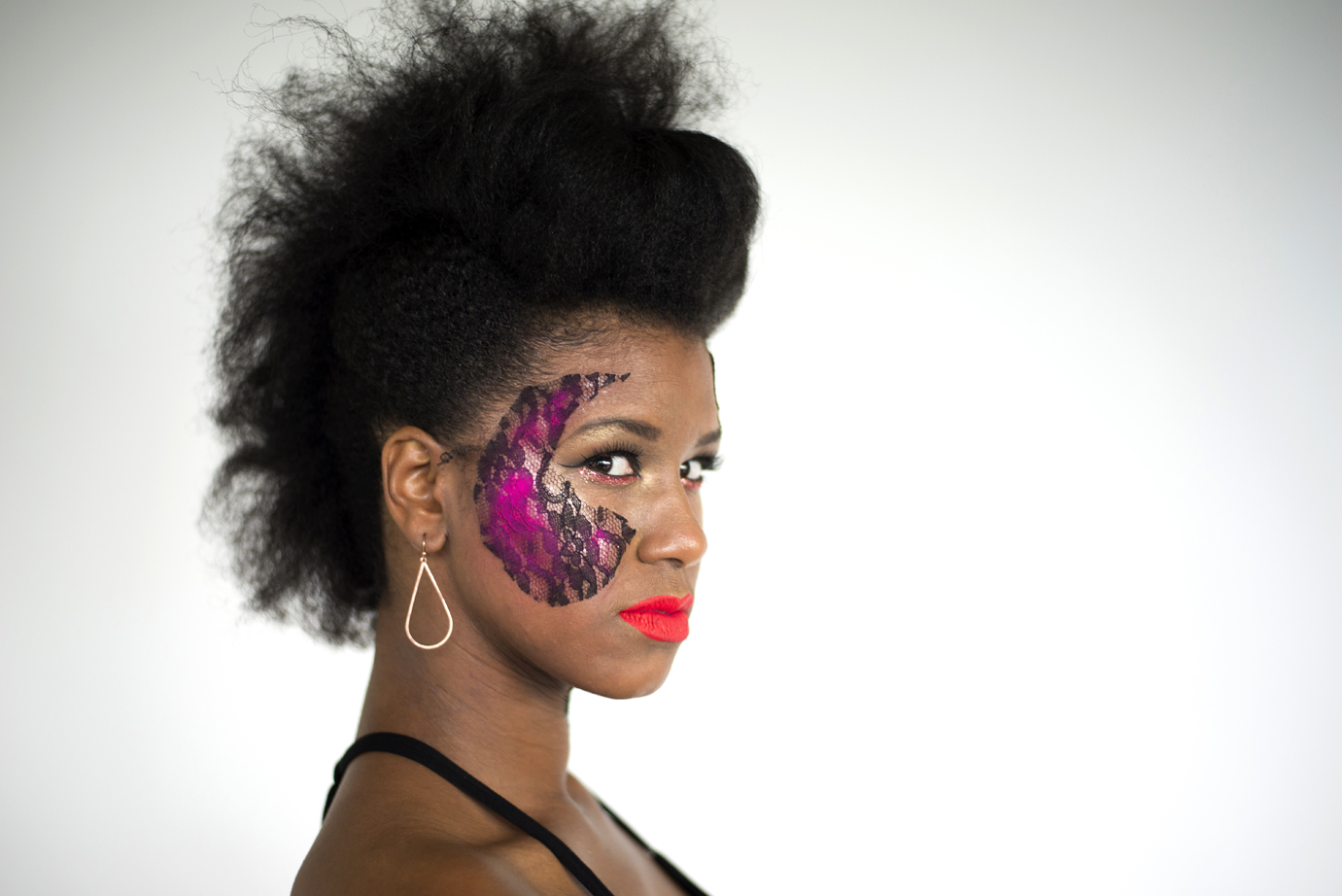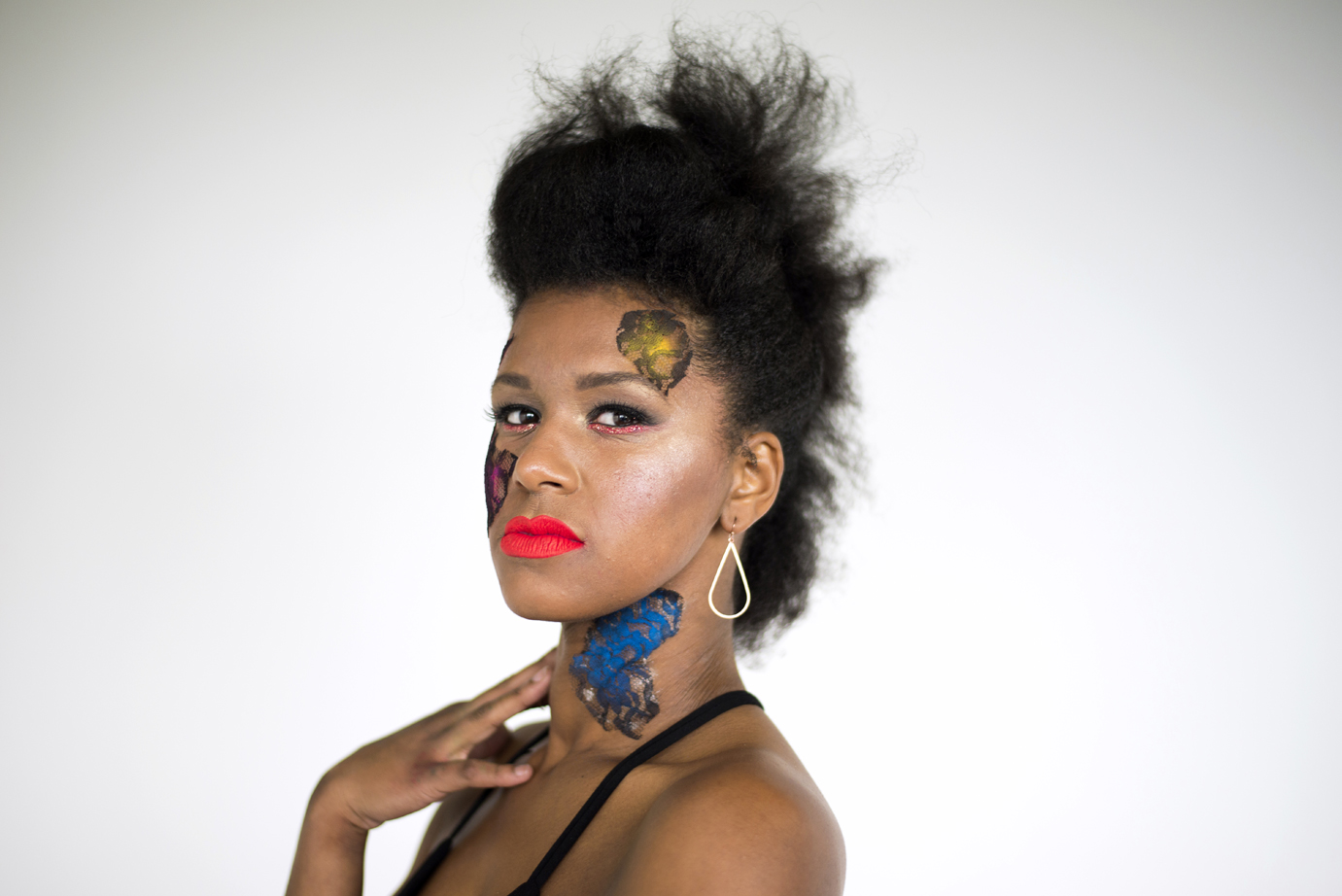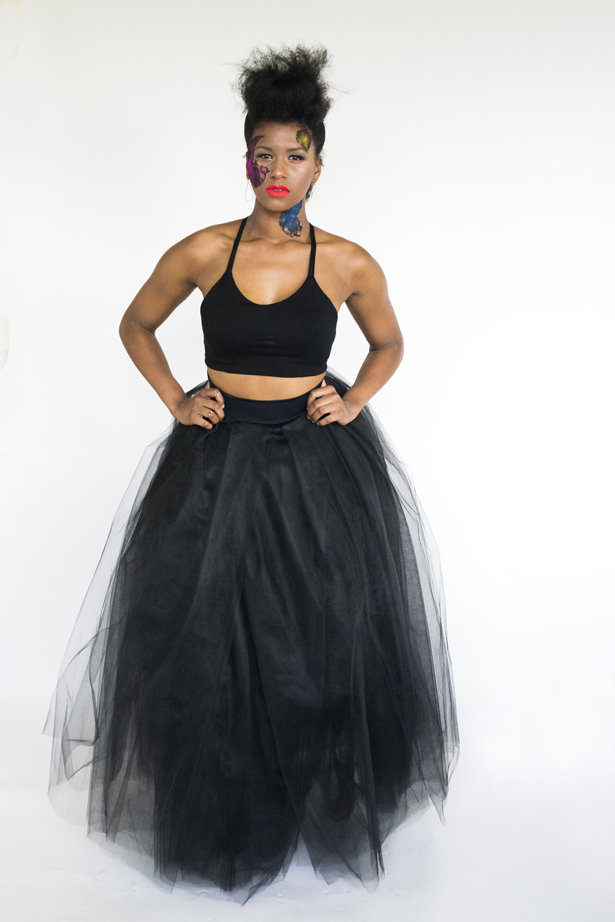 Strappy crop tank, $22
Kissing stone rings, $10 each
From Frock Candy
Earrings, $14
From Vertage
Tulle skirt by local designer Todd Patrick, $110
---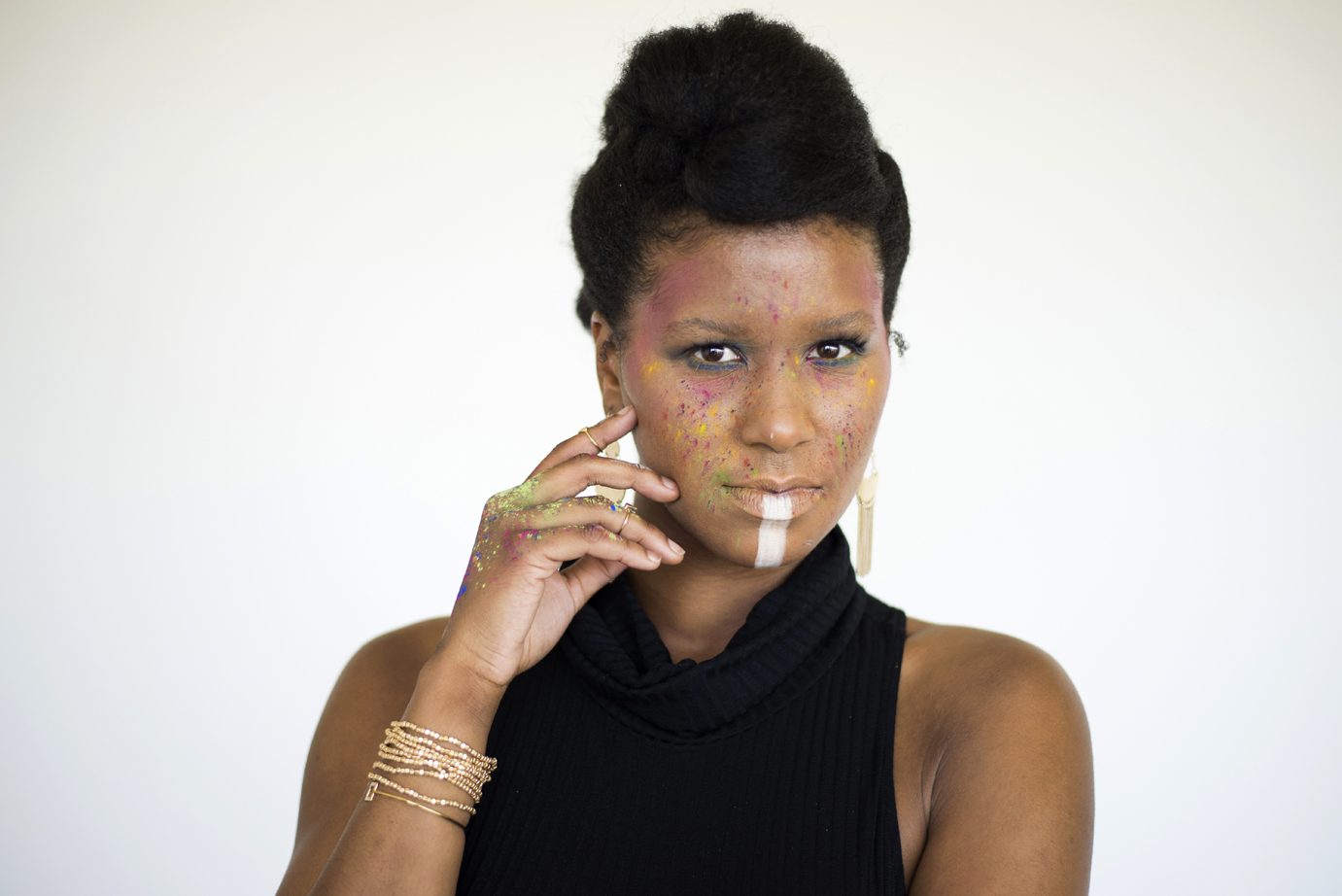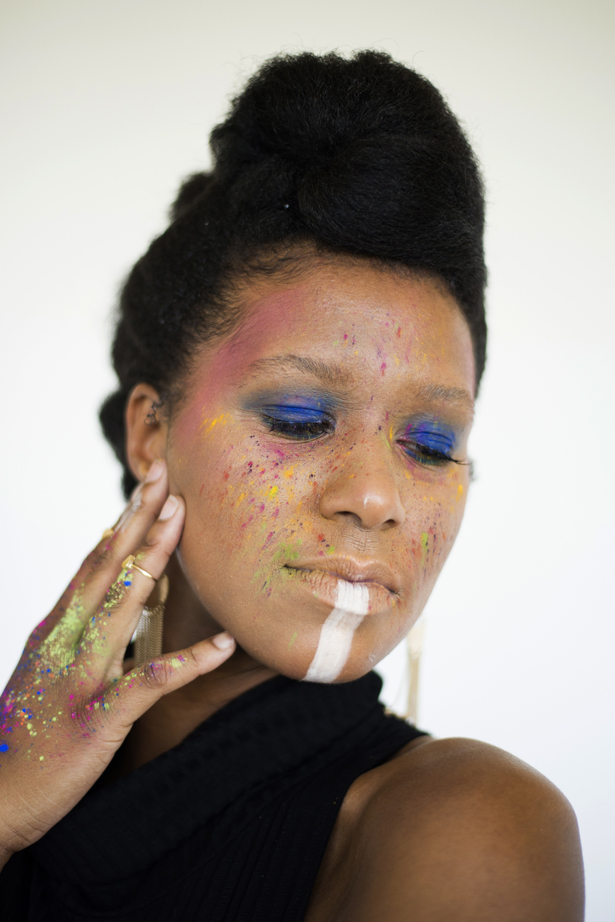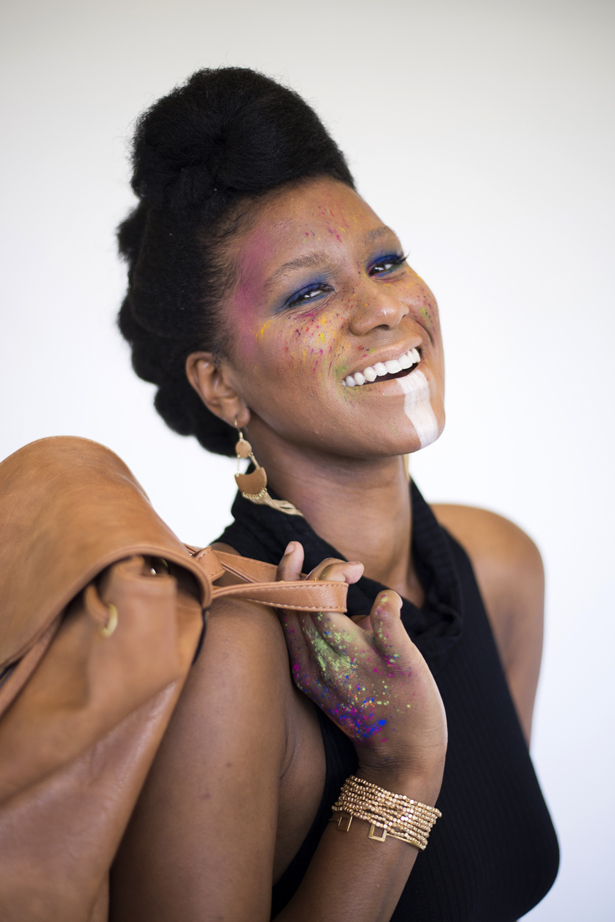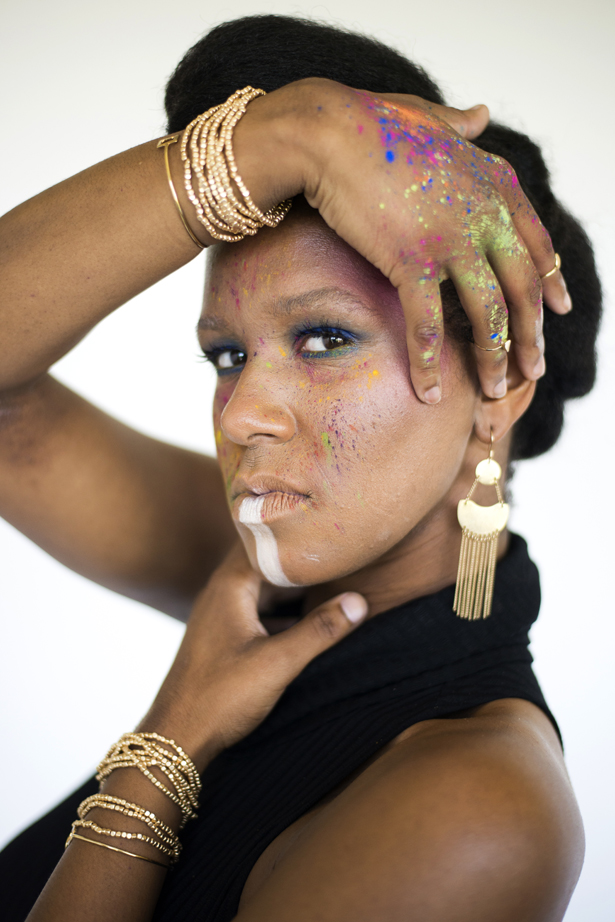 Turtleneck ribbed bodysuit, $36
Front-pocket backpack, $46
Kissing squares and circle bracelets, $8 each
From Frock Candy
Gold earrings, $16
From Vertage
The makeup: Using wet eyeshadow in various shades, our makeup artist painted colorful speckles on the model's face and hands.
---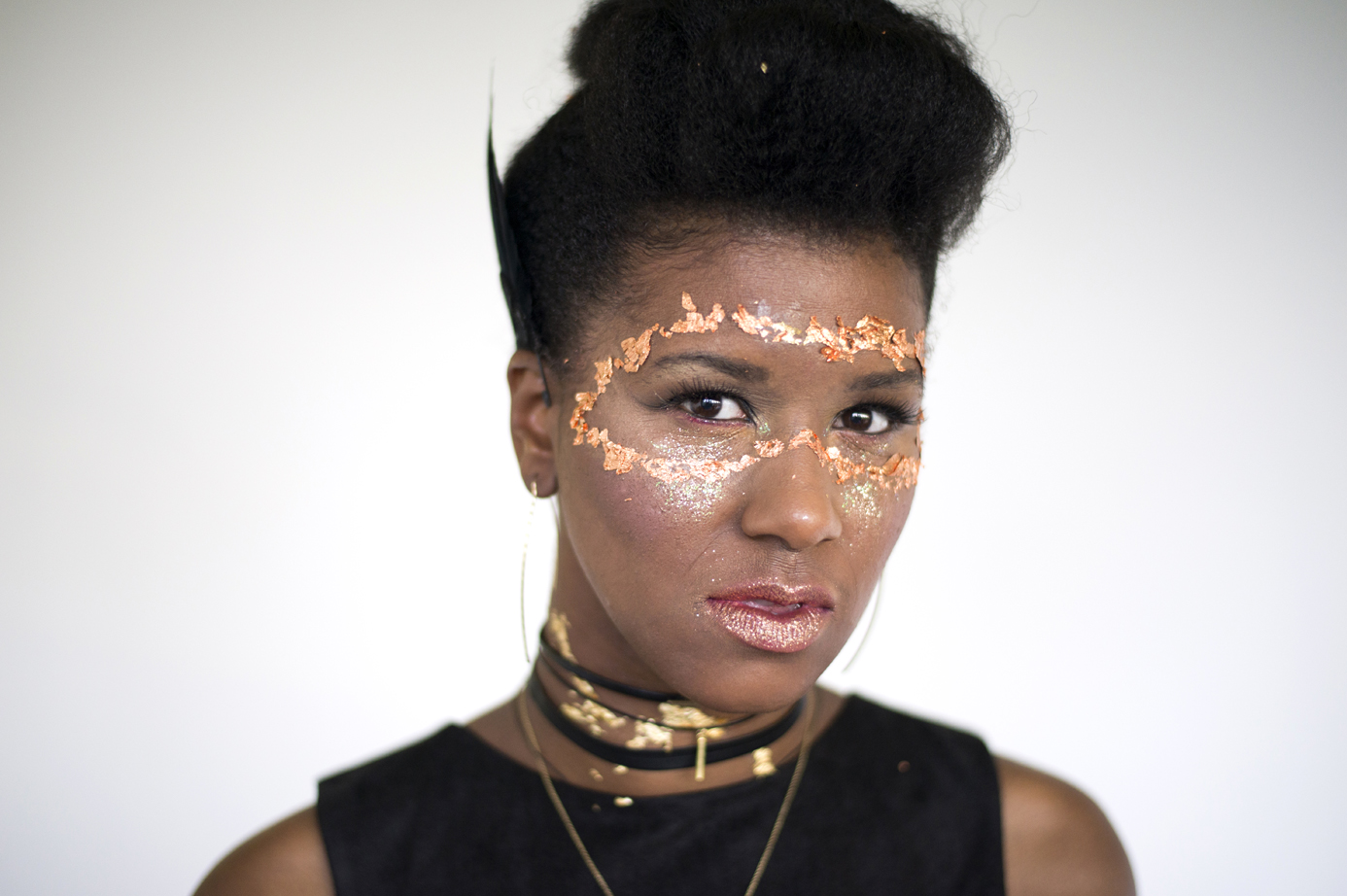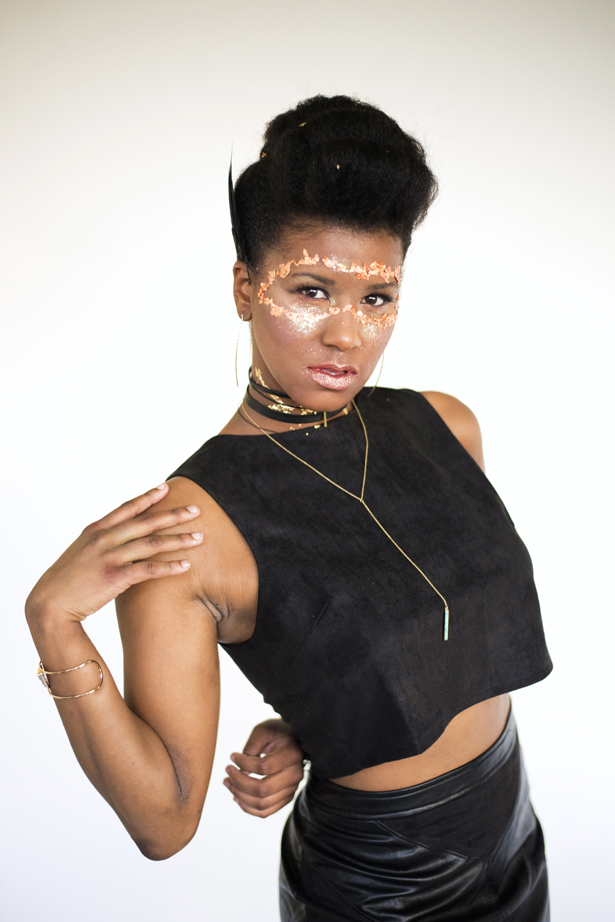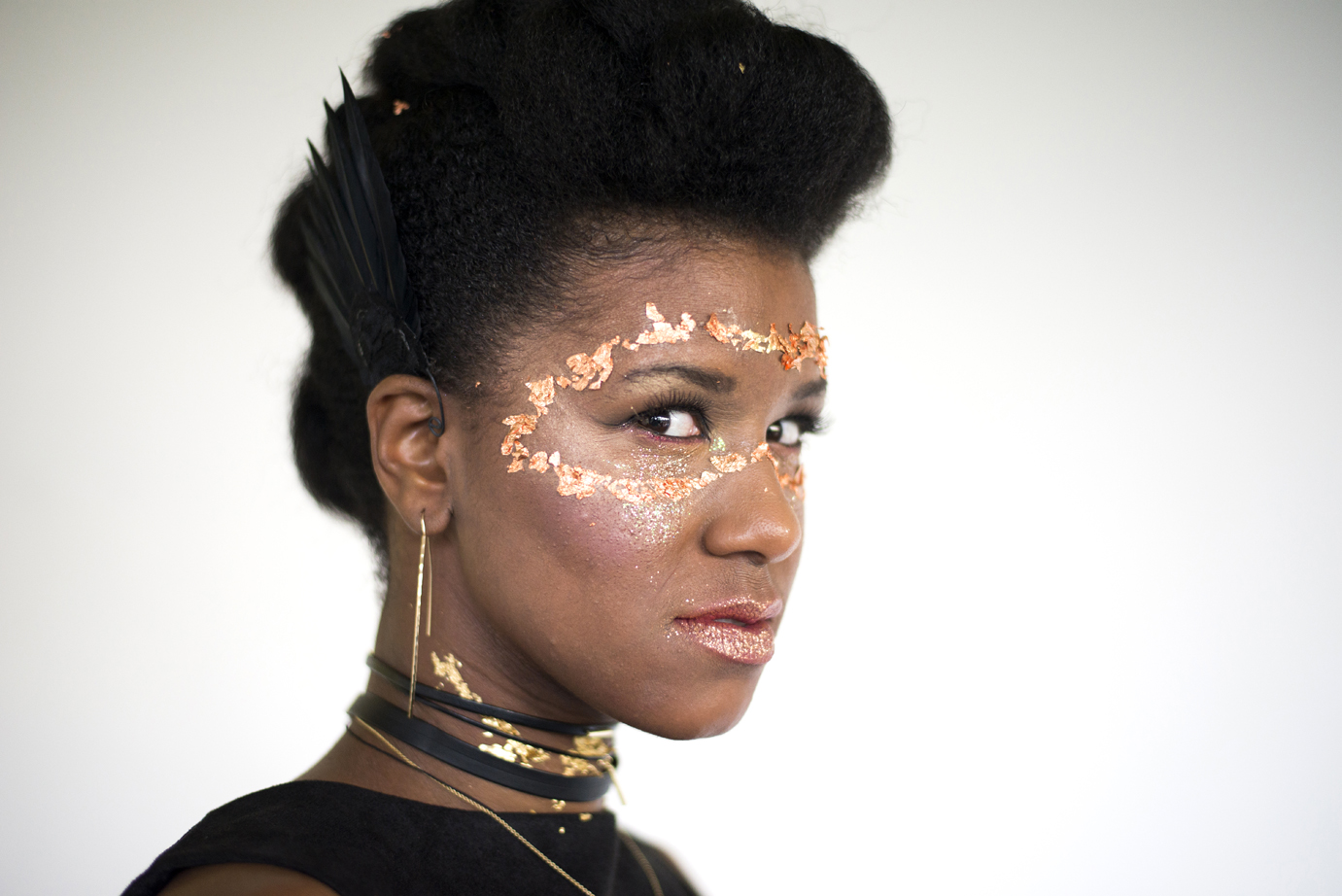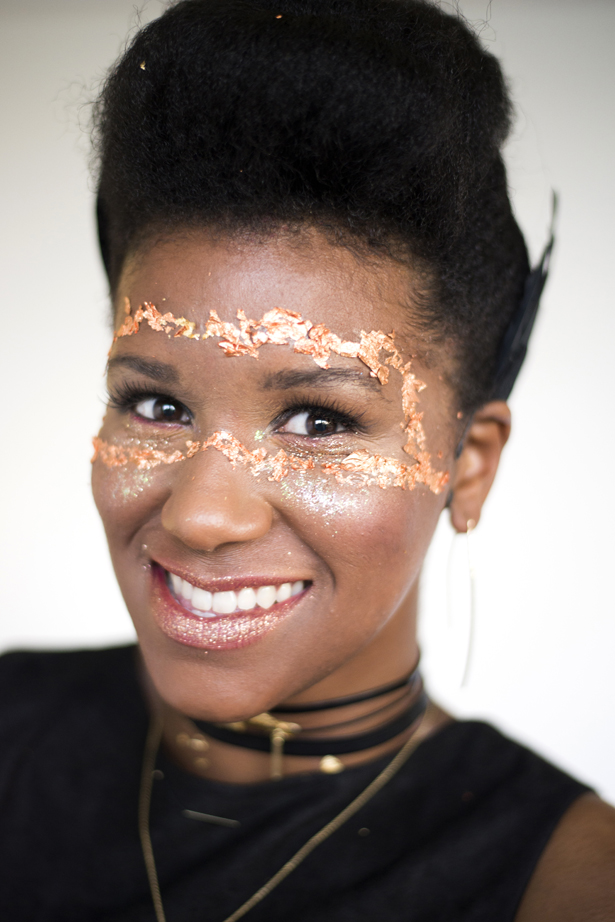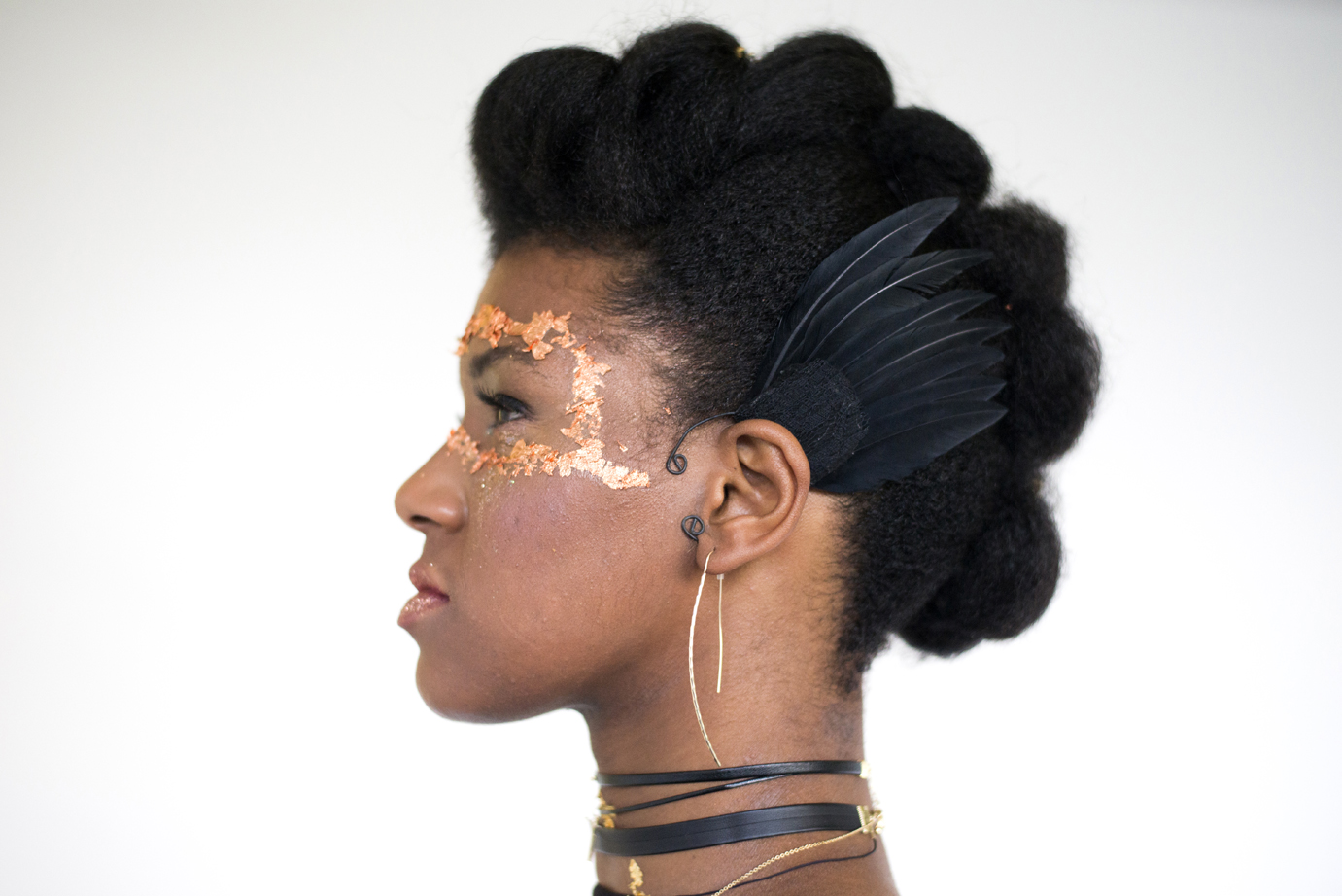 Shet Sky suede crop top, $39
Very J skirt, $44
From Vertage
Dangling bar choker, $14
Pendant choker, $18
Dented stick earrings, $12
Geometric bracelet, $10
Druzy layering bangles, $16
From Frock Candy
The makeup: We layered the model's makeup with gold glitter and adhered pieces of rose-gold leaf to her face and neck using eyelash glue. Our makeup artist also clipped feather barrettes into her hair.
---
This story was originally published in the October issue of 225 Magazine.