If it's a woman's prerogative to change her mind, then Krystal Faircloth clearly knows her rights. She's a creative executive with a degree in graphic design and a side gig as the lifestyle blogger behind "A Pinch of Lovely," and her love of design and great style spills over into her Baton Rouge home, which she often changes to suit new ideas and inspiration.
"I think a lot of times I have different personalities when it comes to decorating," Faircloth says. "There are a lot of Craigslist finds that I just stumbled on and redid myself. So there's a do-it-yourself aspect to some of the pieces, there are vintage pieces, and really modern elements."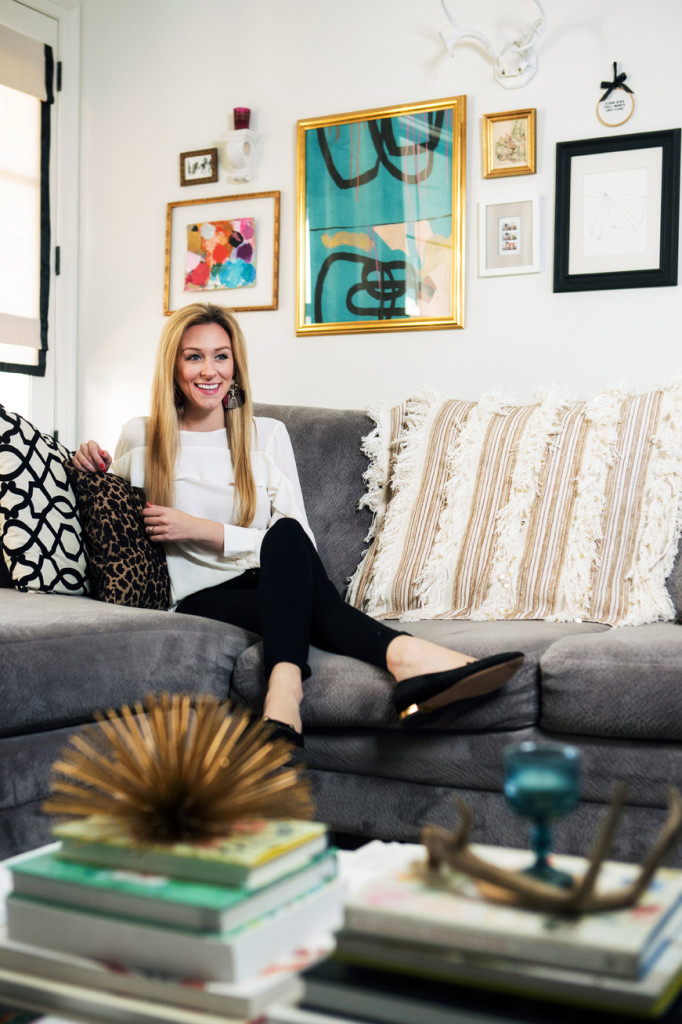 ---
Though Faircloth and her husband Jordan were not able to choose major elements such as floor plans or cabinets when they moved into their University Club house in 2011, it provided enough of a blank canvas to get started with experimenting. The couple started by painting the whole house white. In fact, much of the house is black and white, with dramatic colorful accents here and there.
Faircloth's favorite room is the master bedroom, where she repainted the white walls pale gray. She felt the color was a gamble—the lighting has to be just right for gray to look good, she says—but it turned out well, because the light that filters in gives it a bluish tint.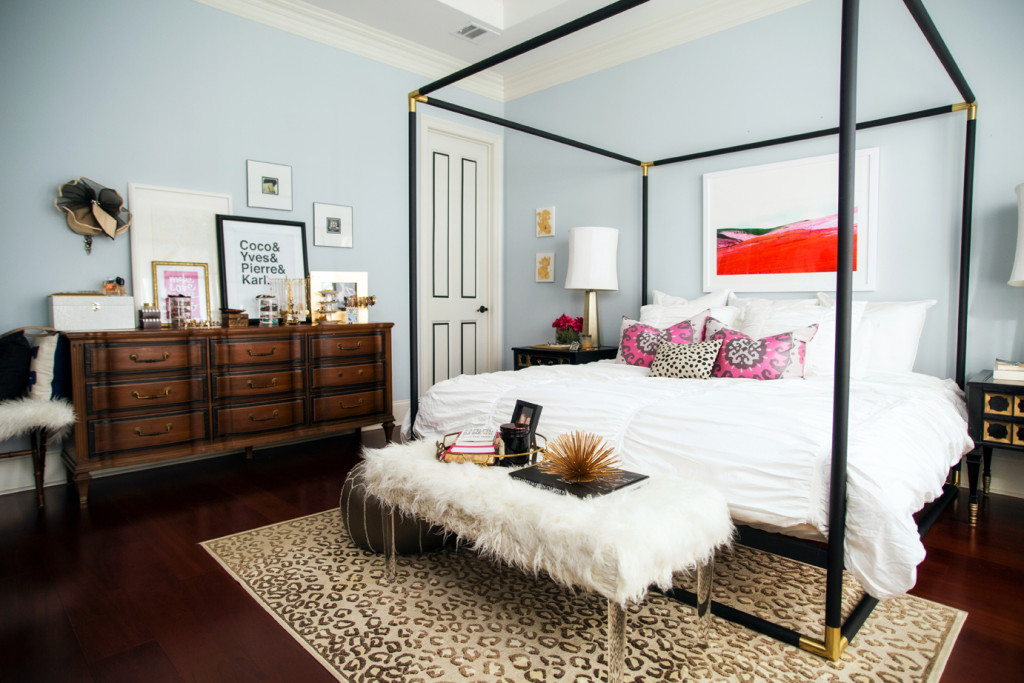 ---
The room also boasts an oversized mirror rescued from an old office bathroom and a dedicated shoe shelf. The frame canopy bed was a compromise between Faircloth and her husband, she says—he liked the industrial look of the matte black iron, and she liked the gold accents. The nightstands were Craiglist finds that she painted black and gold.
Faircloth, who works without the help of an interior designer, says she likes to shop for new pieces. Since her free time is limited, however, she looks for pieces that are both functional and budget-friendly, then puts extra time into updating them if they need it. She makes art, such as prints and wall hangings, herself. And she swaps pieces out fairly frequently, so the house is never actually "finished." (One day, her husband came home to find her painting stripes on the bathroom walls.)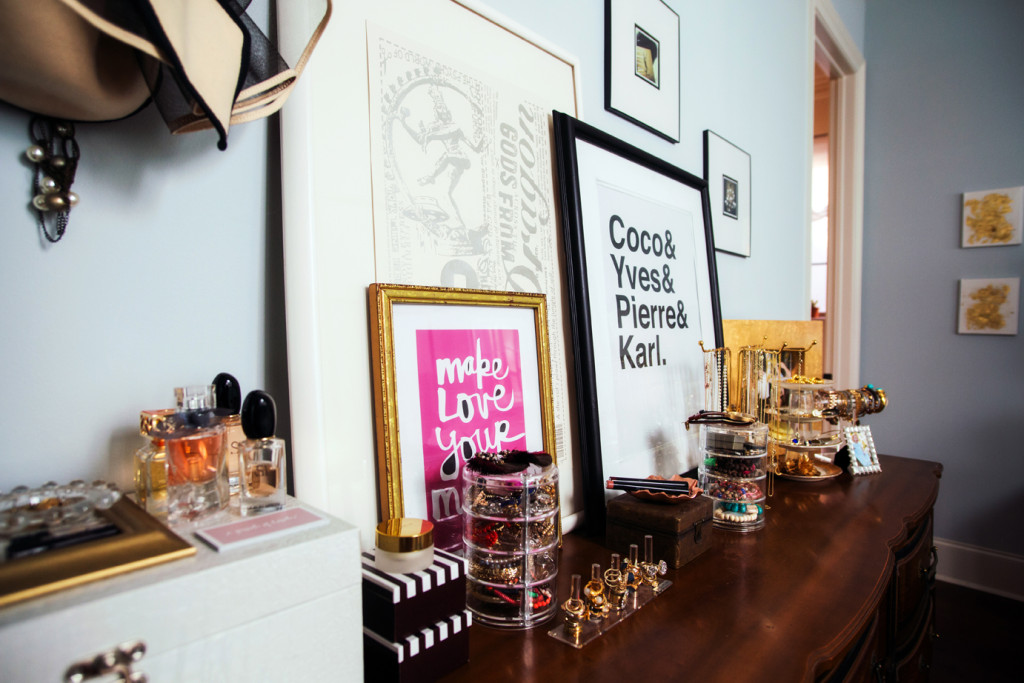 ---
Faircloth says that the longer she and her husband spend in the house, the more she needs an occasional change. "I switch things out every once in awhile," she says.
She gets ideas from magazines, design newsletters and online, then figures out how to incorporate them into her home. These might include pieces from chain stores, Craigslist or other sources, or even heirlooms. "The hardest part is arguing with all the different 'personalities'" to make different pieces work together, she adds.
And if something doesn't make the cut (for now, anyway), what happens to it? It goes in the attic until she's ready for it again. Make no mistake, Faircloth must have the most well-appointed attic in Baton Rouge. apinchoflovely.com