---
Editor's note: This article has been updated from its print version to include new information about the event, as well as to correct two errors: Brandon Campbell worked at E! Entertainment, not Esquire magazine. Baton Rouge Fashion Week debuted in 2014, not 2013 as reported in print. 225 regrets these errors.
---
Baton Rouge Fashion Week isn't about the fashion.
It's about the people, founder Brandon Campbell says, and that's why he brought his event to Baton Rouge.
After working events for big fashion brands including E! Entertainment, Style Network and World Wrestling Entertainment, Campbell says he wanted to bring that industry's energy to smaller communities. He returned to his hometown of Little Rock, Arkansas, and launched Little Rock Fashion Week there in 2009.
He branded the fashion week as "Oneofakind" and decided to bring it to one other city: Baton Rouge. Though he has traveled all over the U.S., he has always had a fondness for the culture of Louisiana's Capital City.
After a few years and communication with Visit Baton Rouge CEO Paul Arrigo, the city's first show debuted in 2014. Campbell says Oneofakind Baton Rouge Fashion week has consistently been the most exciting part of his year since.
"Baton Rouge Fashion Week is a topic of excitement and energy for me and my staff," Campbell says. "We just look forward to interacting and connecting with the people."
The week's events range from a fashion show produced entirely by elementary students to fast-paced shows featuring both haute couture and casual fashion by local and regional designers. Campbell's team strives to keep shows unique and interesting. This year's event will feature eclectic fashion lines such as Balloonatic Fashions by Shreveport's Jonathan Darden, a line of unique—albeit fragile—apparel made of balloons.
In just three years, the fashion week has grown from three nights to four, sold out events and tripled guest totals, going from a few hundred to more than 1,000 attendees.
But more important than the growth of the show is its impact on the city, Campbell says.
His biggest goal? To provide a bigger platform for people to enjoy fashion, art and entertainment and to brand Baton Rouge as a fashion hotbed, providing locals with a unique and hands-on creative outlet.
He aims to use Oneofakind to give Baton Rouge residents, especially students, a chance to get real-life experience in producing live events and feed off the shows' high energy. This year, 12 LSU Textiles, Apparel & Merchandising design students will be presenting a design each. Between modeling, clothes design and backstage production, Campbell says the event offers something different to everyone involved.
"I want to create an experience where even people who aren't interested in fashion can come, understand and appreciate it," he says.
Oneofakind Baton Rouge Fashion Week partners with the Capitol Park Museum and donates a portion of proceeds to the Louisiana Museum Foundation to uphold Campbell's ideals of community collaboration and giving back.
Campbell says he hopes his confidence in Baton Rouge will inspire others.
"For a big city, it's a smaller city," Campbell says. "But I just knew Baton Rouge was the place to bring my fashion week."
---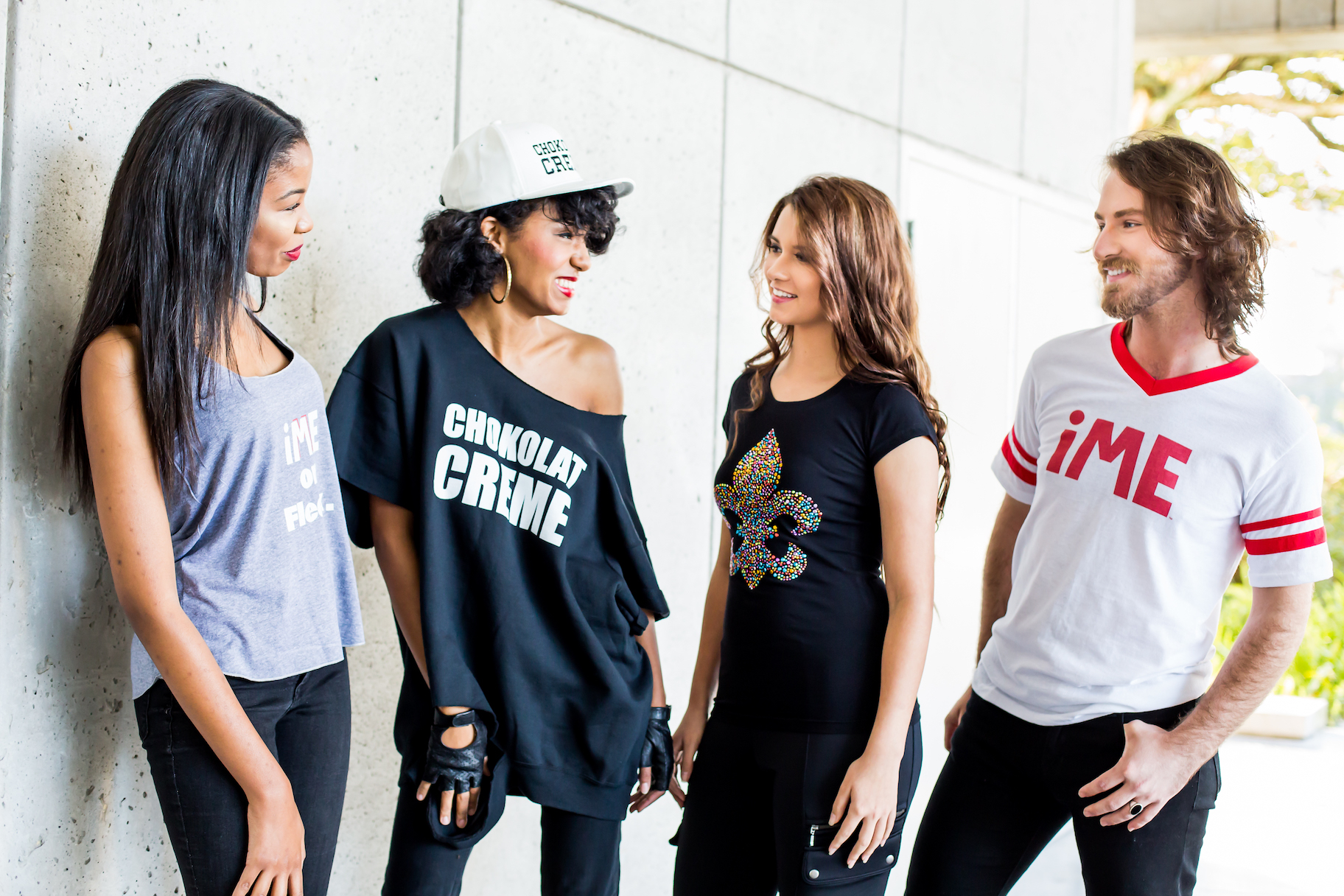 ---
THE SCHEDULE
Feb. 24: OBRFW Goes to School
OBRFW surprises elementary school students to read them children's books. 9 a.m. at Baton Rouge International School at 5015 Auto Plex Drive.
Feb. 25: OBRFW III: For Kids By Kids (FKBK)
A show produced solely by kids at LSU Museum of Art's Turner Gallery. 8 p.m. Tickets from $30. Suggested attire: your favorite suit or dress.
Feb. 26: OBRFW III: BARE
An all-natural show at LSU Museum of Art's Turner Gallery. Models don't wear makeup, and the designers put together casual yet creative looks. 8 p.m. Tickets from $30. Suggested attire: cocktail apparel.
Feb. 27: OBRFW III: BIG Night
A high-energy show featuring conventional and inventive lines by regional designers at Capitol Park Museum. 8 p.m. Tickets from $50, including hors d'oeuvres, complimentary drink and VIP swag bag. Suggested attire: formal wear in pink or light blue.
Buy tickets at OBRFW.ticketleap.com
---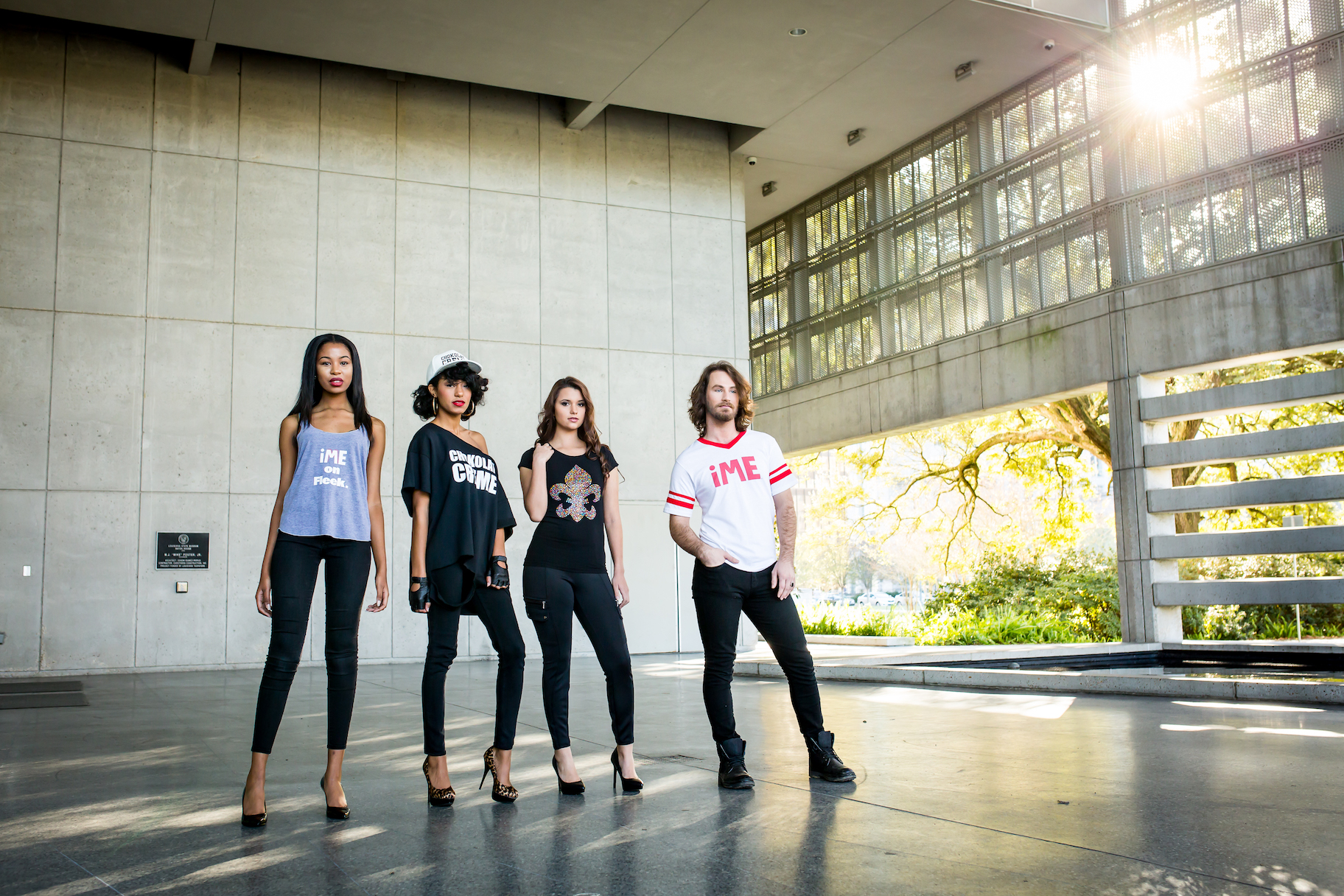 ---
THE LOCAL DESIGNERS
• Antionette Couture by Markesha Holliday of Ponchatoula: A high-fashion brand specializing in original and custom clothing for girls and women
• Balloonatic Fashions by Jonathan Darden of Shreveport: A handmade line of clothing crafted entirely from balloons
• Chokolat Creme by Samjah Saulsberry and April Alexander of Baton Rouge: A brand that encourages female empowerment and ambition through graphic tees and tanks
• HD Bling by Dana Ayo of Port Allen: An e-commerce brand that designs custom bedazzled shirts and accessories for girls and women
As of press time, more designers were still being added. Visit batonrougefashionweek.com for updates.