---
Jeremy and Lindsay Simien's home is like a glimpse of Louisiana through the centuries.
In their living room, there's an 1810 Louisiana armoire, a turn-of-the-century Louis XV floral brocade pink sofa and a rare painting of a free man of color. This is just a small sampling of their collection.
The Baton Rouge couple started collecting art and antiques in 2012. After discovering a portrait of his fifth great grandfather, who was a free man of color, Jeremy wanted to learn more about his Creole heritage. He quickly developed an appreciation for portraits of other free people of color and started collecting.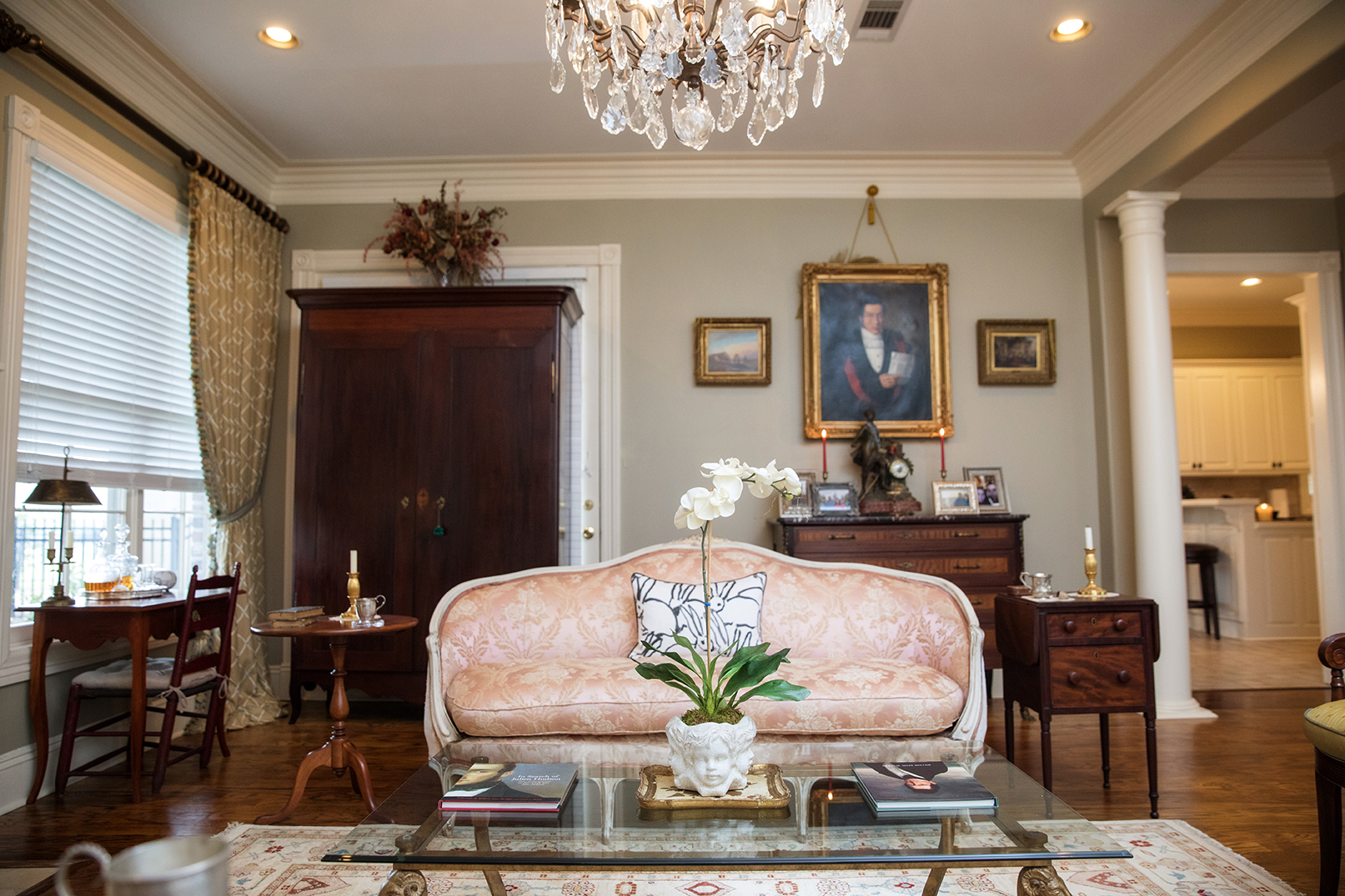 "Our style is a Creole style," Jeremy says. "This [cultural] fusion includes the free and enslaved people of African descent, the Europeans and the Native Americans. What we're trying to do with our house is represent Louisiana's complex culture and history."
Their four-bedroom house in the Country Club of Louisiana contains dozens of Creole art and antiques.
On the side of the staircase, an 1856 portrait of a young Creole woman is framed in embossed gold. In the living room, a card table from the 1700s is topped with two candlesticks, opera glasses and a New Orleans antique silver cup.
When decorating their home, Lindsay says they like to mix antiques with modern art and decor to prevent their home from looking like a museum.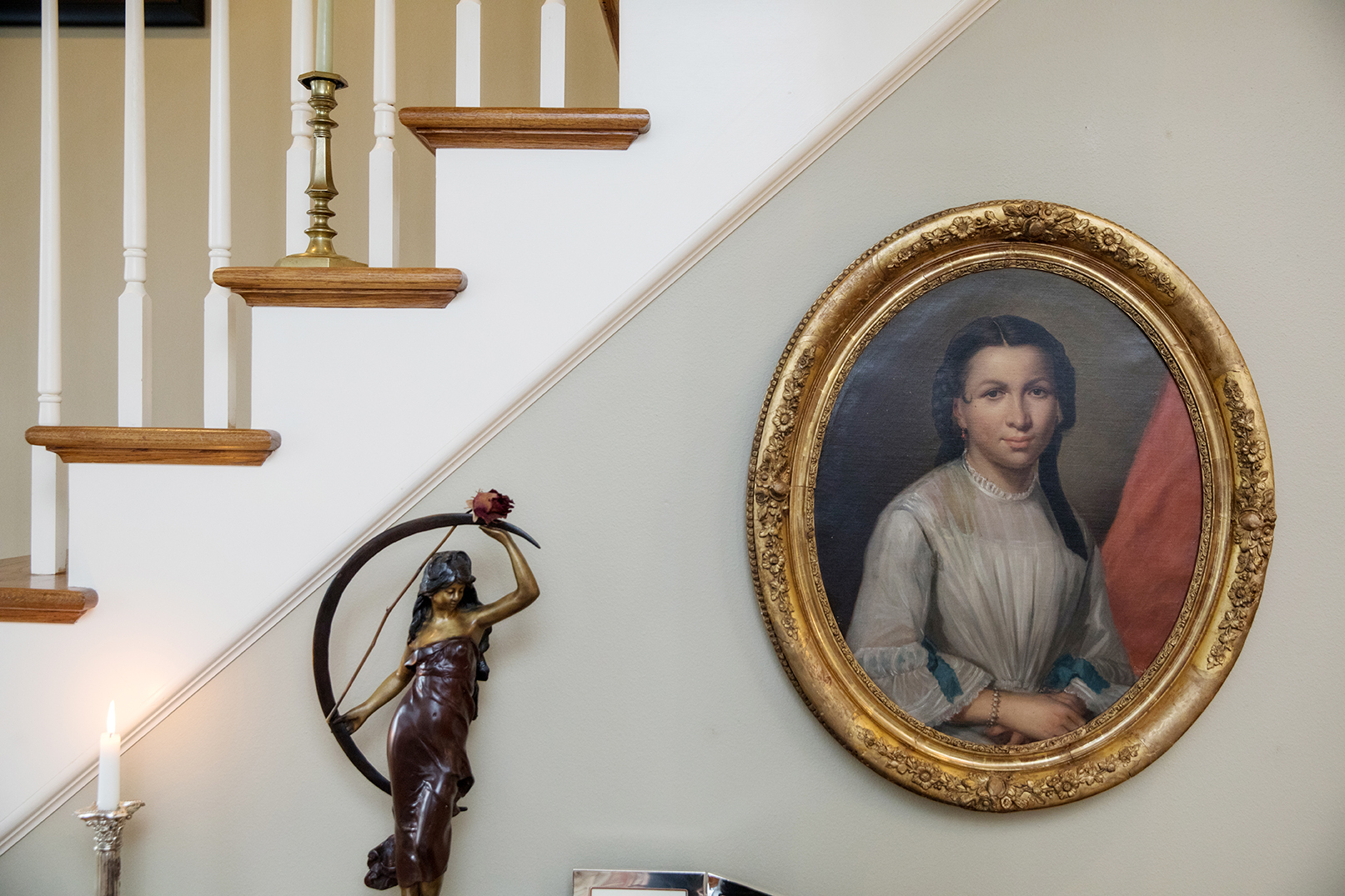 "In the past there was a lot of snobbery around antiques. That's not the case anymore," Jeremy says. "Younger collectors are starting to [step] up. … We want people to be intrigued and comfortable around these pieces and know that you can live with antiques. They stood the test of time."
Jeremy, 32, and his wife, 30, acquire most of their collection through auctions. Jeremy says he looks at hundreds of pieces of art daily on bidding sites. Other times, they attend auctions in New Orleans.
When considering whether to make a bid on a piece of art, the couple examines its quality, size and history. They've bought portraits from countries including France, Mexico and Scotland.
"We're preservationists," Jeremy says. "We don't own these pieces. They're in our life for a little while, but someone else is going to have this one day. We're just taking care of these objects."
---
See more photos from inside the Simien household in our gallery below:
---
This article was originally published in the 225 Extra: 2018 Spaces & Places issue. Click here to read more articles from this issue.