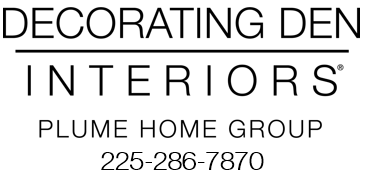 Content provided by our sponsor: Decorating Den Interiors – Plume Home Group
The holiday season is fast approaching, which for many means it's time for the annual tradition of hopping on busy highways or trudging through crowded airports to visit loved ones. While it's always great to connect with family and friends, long travel times and being away from home can take an emotional toll.
That's why Meredith Boudousquie, owner of Decorating Den Interiors – Plume Home Group, recommends that hosts take a little time to make holiday house guests feel as comfortable as possible when they visit. "When you have your family or friends over, it's nice to make an effort to really make them feel at home, so they don't have to live out of a suitcase," Boudousquie says.
Whether it's creating a welcoming Bedroom space or providing your guests with their favorite snacks or basic toiletries, it only takes a few simple gestures to really show that you care. Here are a few ideas to help you roll out the welcome mat.
Welcome Them with Style
To create an inviting guest bedroom space, start by placing a decorative basket or tray in the room with essentials such as bottles of water, a pen and notepad, a few magazines and your guest's favorite snacks or a box of chocolates. Find out whether they drink coffee and, if so, what brand.
"I make sure to find out, before my guests arrive, if there's anything special that they need to feel at home. And once they arrive, I give them a quick tour of the house, so that they feel more at home helping themselves," Boudousquie says. "Little things like that, I feel, make a big difference."
Create a Relaxed and Comfortable Space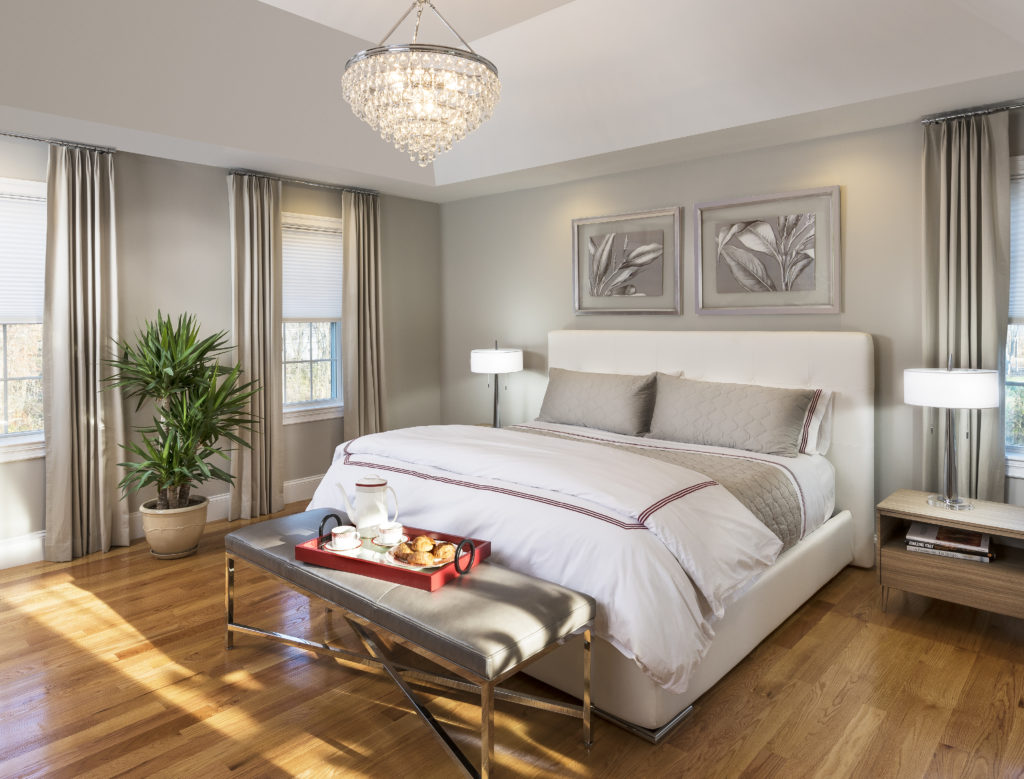 The choices you make in decorating a guest room can play a big role in how your visitor feels during their stay. "In any guest room that I design, I always try to make sure the environment is light and airy — not too over-colored — just really happy, soft and inviting," Boudousquie says.
She doesn't overdress the bed either, because some guests like to make their bed everyday at home and often continue that habit when they travel. "I don't want them to feel like they have to wrestle with a bunch of pillows," she says. "So, I generally only use a couple of accent pillows and standard pillow shams on the bed. I just want them to feel as comfortable as possible."
She suggests adding fresh flowers or an attractive indoor plant to the room to create an extra-homey feel. Also, make sure there is a chair or a bench in the room where your guests can sit and put on their shoes and extra pillows and blankets in the closet.
Provide the Essentials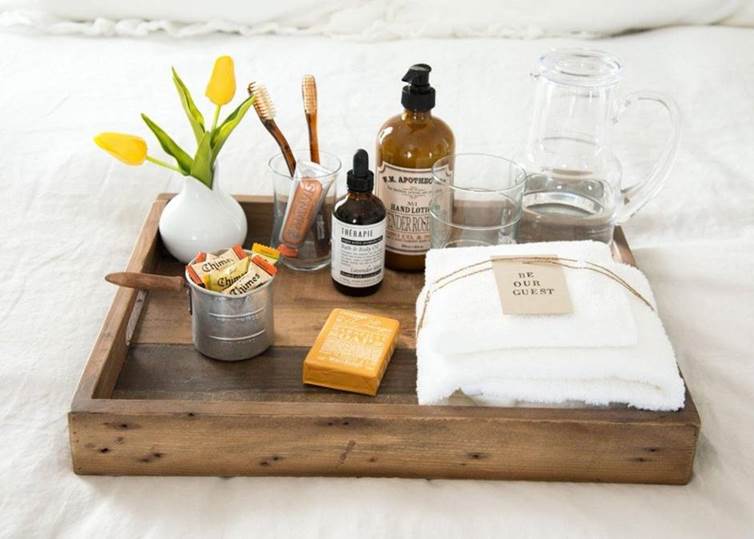 If your guest bathroom is rarely used and has decorative items on the countertop for most of the year, remove those accessories and add a basket of toiletry essentials (in case your guests forget theirs) such as toothbrushes, dental floss, mouthwash, cotton swabs, cotton balls, lotion and makeup-remover wipes.
Make sure you also provide plenty of fresh towels as well as bath products in the shower, including unscented shampoo, conditioner and shower gel or soap.
Consider Your Guests' Tech Needs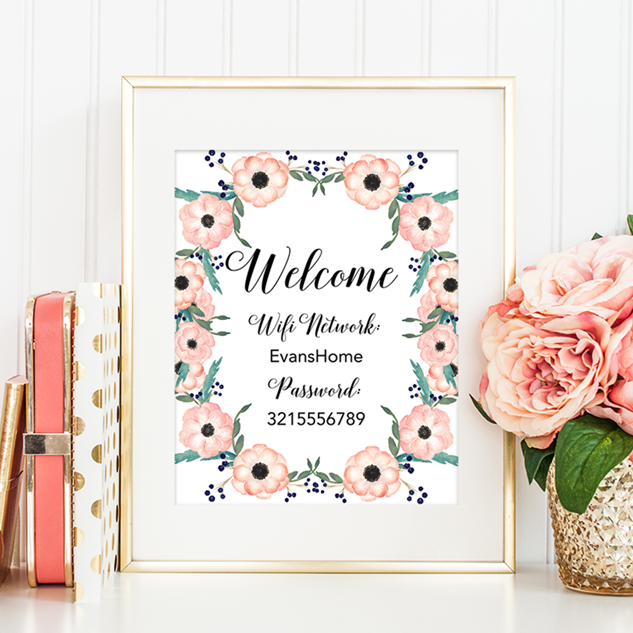 Electronic devices are often your guests' primary connection to their home, so make sure they're as easy to use as possible in your space. Provide an extra phone charger if possible and an extension cord or power strip in the guest room. "Most people have both a phone and iPad or laptop that will need charging, and in a lot of bedrooms there aren't enough outlets," Boudousquie says.
Odds are at some point your guests will want to go online, so write or type your Wi-Fi network name and password on a stylish note card and place it on the nightstand so they can have easy access to the internet. "Or better yet, print it and place it in a picture frame for an added personalized touch," Boudousquie says.
Contact Decorating Den Interiors – Plume Home Group to learn how you can prepare your home for guests this holiday season.