Sponsored by Gordon McKernan Injury Lawyers
Owner: Riley McKernan
Breed: Cavapoochon
Age: 3
In just one word: Spunky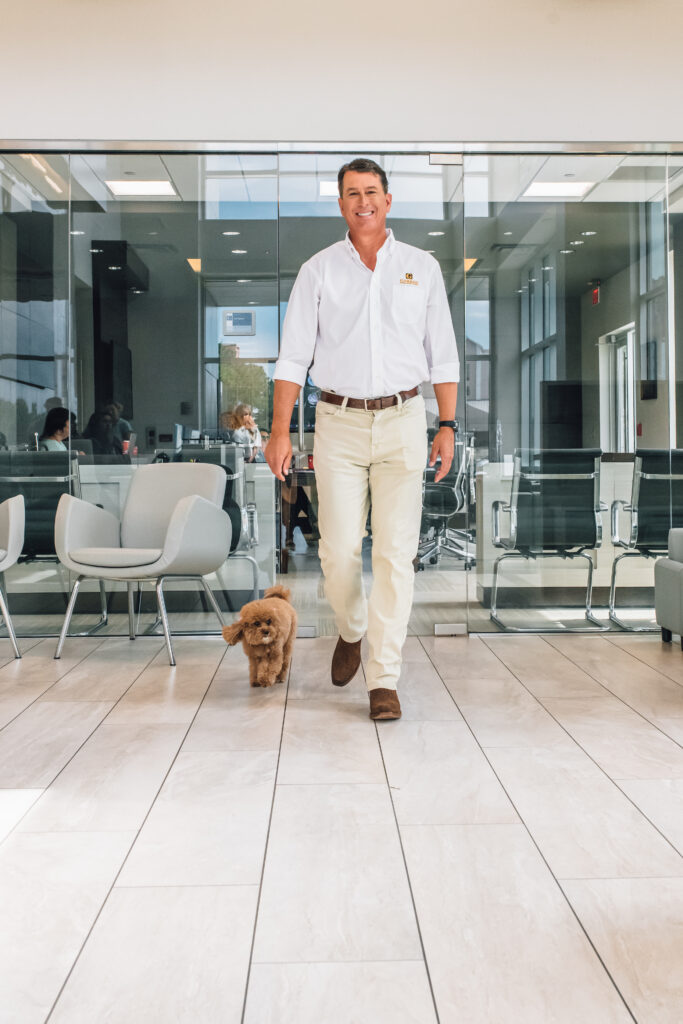 Assignment: Chief Happiness Officer, a designation Penny earned the first time she visited the office. She is also a four-legged philanthropist: In 2019, the Penny Drive raised more than $1,500 to food banks across the state of Louisiana. Today, Penny's Pantry gives back to local food banks, residents and animal shelters. In 2020, Penny's Pantry joined with Neighborhood Pet Market to give away 265 bags of pet food to Baton Rouge General Hospital's frontline team. Penny and her charity also aided with #MASKUP Louisiana and Hurricane Laura recovery efforts.
Unique skill set: Being a fluffy and cuddly lap dog.
Office buddies: Granddad Gordon
Performance bonuses: Peanut butter and crushed ice—especially if the latter is from Sonic.
Obsessions: Chasing squirrels. She's constantly on the lookout and must immediately be let outdoors upon spotting one. Successful catches: 0.

Favorite getaway: The beach. The family travels there  every July 4th to celebrate Independence Day and Penny's birthday.
Forgivable flaw: Puppy dog eyes and begging for snacks.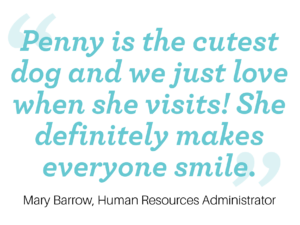 Company bio: Penny's story is a classic tale of a father saying "absolutely not" to getting another dog, and now he and the pup are best friends. Despite the urging of his children for more than a year, Gordon McKernan wasn't keen on getting a companion for Ellie, a Bichon Frise who had the family to herself for eight years. When eldest daughter Riley moved home to Baton Rouge to start working for the firm, Penny—named for her copper fur—joined the family.
---