---
From big jazz bands to small ensembles and, one time, even a middle school second line band, talented students from across the state have performed in the Mid City Jazz Festival.
Held at Baton Rouge Community College and now entering its third year, the festival is a chance for young musicians to play in front of an expert panel of judges and have their talents critiqued.
And if they hit that jazz solo just right, they might find themselves on stage at the end of the night performing in a jam session with the judges.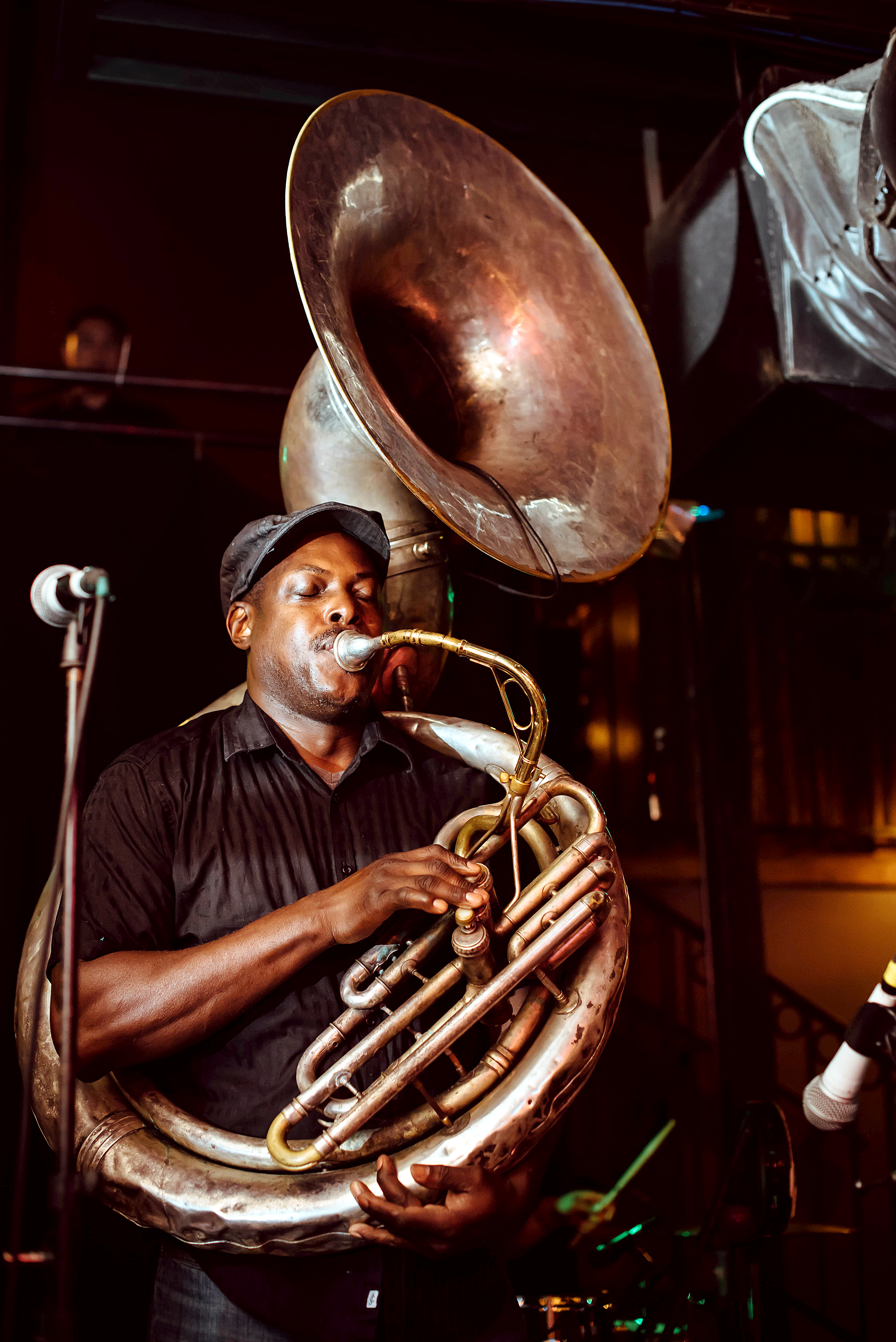 "Whoever we feel is a little more accomplished, whoever is working the hardest is going to play with us that night," says Charles Brooks, festival founder and head of audio engineering at BRCC.
Brooks says the event was initially conceived to attract students to BRCC's programs, but has since grown as a showcase of young musicians from across the city and state.
An LSU alum and professional jazz vibraphonist, Brooks grew up in a musically inclined family with his father serving as a band director. "So I grew up going to competitions like this," he says. "What surprised me here is the level of musicianship on display by all the schools."
Some of these young musicians, he says, "can really play their face off."
During the competition, each band performs a set of three songs for the judges, including internationally known trumpeter Rex Richardson, LSU jazz and piano professor Willis Delony and popular Baton Rouge musician Michael Foster of the Michael Foster Project.
The winners of best band and best soloist will perform during a public awards ceremony at the end of the day, followed by a special free concert featuring Brooks and the judges. The best soloist will have an opportunity to accompany the judges during that concert.
When asked if the foursome has ever performed together, Brooks says he has collaborated with all of them separately but never like this.
"When we get on the stage that night, it will be like we know each other, because we all have friendships that have existed for years," he says. "All of that will fall into place on the stage."
The beauty of jazz—for the judges as well as the students—he says, is its fluid and improvisational nature. Everyone gets a chance to shine.
---
Check it out
The Mid City Jazz Festival is March 23 at the Magnolia Theater on BRCC's Mid City campus. The awards ceremony and judges
concert begins at 7 p.m. All events are free to the public. thecharlesbrooks.com/mcjf
While also  checking this out
The Jazz Festival is only one day of a two-week arts celebration at BRCC. The community college's 10th annual Arts Fest is held on all three campuses and features a packed schedule of discussions with visiting artists, screen-printing workshops, ceramics demos, creative writing workshops, spoken word performances, a student art showcase, a fashion show and more. Much of the programming is free to the public. The Arts Fest is March 12-23. mybrcc.edu
---
This article was originally published in the March 2018 issue of 225 Magazine.