---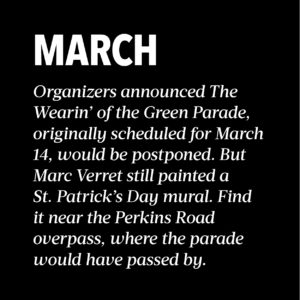 It was one the first signs things might get bad here.
With Louisiana's count of COVID-19 cases nearing 20, rumors swirled that Baton Rouge's biggest parade could be canceled. New Orleans had already canceled its St. Patrick's Day festivities. So had Ireland.
Sure enough, the Wearin' of the Green Parade was called off two days before it was scheduled to roll. At the time, organizers promised it would roll later in 2020. None of us could have dreamed then how fundamentally our lives would be altered in the coming months—maybe years, maybe forever.