---
When it comes to selecting a book that the whole city will read simultaneously, the One Book One Community selection team at the East Baton Rouge Parish Library can get pretty picky.
"We wanted it to be interesting and engaging. We wanted a book that had multiple formats and accessibility. We didn't want it to be too long," says Mary Stein, assistant library director. "This isn't 'One Book One Community' for academic people. This is for people in Baton Rouge who maybe haven't read a book since high school."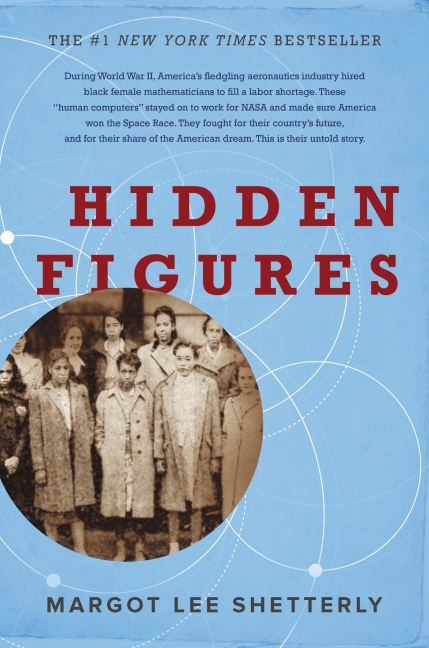 The book that checked all those boxes for 2018? Margot Lee Shetterly's Hidden Figures, which chronicles the true story of African-American female mathematicians working at NASA during the Space Race. While Jim Crow laws forced them to crunch numbers in separate facilities from their white counterparts, the women still made huge contributions to some of NASA's biggest achievements.
The book has already become well known thanks to the popular film version, which earned several Oscar nods in 2017.
But besides the movie's popularity, the story resonates in a timely way for the Capital City.
"We loved the fact that it was a compelling story topical for everything we're discussing in Baton Rouge right now—things like race relations, STEM learning, empowerment of minority women, workforce development," Stein says.
The library system, along with partner organization Forum 35, will be discussing the book in a variety of ways all spring, with talks from experts, activities and science experiments for kids and, of course, an outdoor screening of the Hidden Figures movie.
Stein says another big plus is that the book has a young readers edition to help kids and teens learn that science and math can lead to some cool job opportunities in the future.
"There are so many angles, and that's why we thought this book would be appealing," Stein says. "I love the fact that it's real but also aspirational."
---
One book, lots of events
Some highlights from the One Book One Community schedule of events
Feb. 24
Launch party at the Main Library at Goodwood, featuring Dr. Tamiara Wade, former learning expert at NASA Stennis Space Center, and 16-year-old aspiring astronaut Alyssa Carson. The event will feature games, music, food and stargazing. Free book copies of Hidden Figures will be available.
March 5
Get inside the Discovery Dome mobile planetarium and learn about the cosmos with the "We Are Stars" event at the Main Library.
March 8
There's a "Women of NASA" Lego set, and kids will get to build with it at the Greenwell Springs Regional Branch. The Legos will appear at other libraries throughout spring.
March 20
Dr. Tamiara Wade leads a Hidden Figures book discussion at the Main Library.
March 24
The Jones Creek Regional Branch will host a panel discussion on women pioneers in the military. The same day at the Main Library, author Kate Moore will discuss her book, The Radium Girls.
April 6
Watch Hidden Figures indoors or outdoors at the Main Library's plaza.
See additional events and find out more information at readonebook.org or ebrpl.com.
---
This article was originally published in the February 2018 issue of 225 Magazine.