---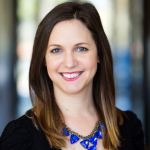 We have a running joke at 225: We need a podcast.
Our weekly meetings to plan the 225 Dine newsletter always go slightly off-topic. As we discuss restaurant openings and local food trends, we invariably get into heated debates about food.
How many ingredients can you add to a grilled cheese before it becomes a melt? Do those Tasty recipe videos on Facebook have any merit? What makes a king cake a king cake? Are acai bowls over?
The meetings are cathartic—we unleash the thoughts we've had throughout the week about food, Baton Rouge and writing. Some of our best ideas are born there. We joke that we should open these convos to a podcast audience.
A 225 podcast might become a real thing someday soon. But in the meantime, I'm glad there are other Baton Rougeans repping our city in the podcast world.
My favorite at the moment is altBR, which interviews people making Baton Rouge a better place.
Each episode plays out like a mini biography of its subject. Co-founders Abe Felix and Jacob Jolibois start by asking guests about their upbringing, and the conversation goes from there. They've had guests like Geaux Rouge founder Franz Borghardt, the Walls Project founder Casey Phillips and Front Yard Bikes' Dustin LaFont.
I may be a little biased about this podcast because I've seen how it's made. I was invited on the show, and it turned out to be one of the best experiences—and best conversations—I've had in Baton Rouge.
The morning of my taping, I was nervous. I'm used to interviewing others, not being interviewed. I got up early to "study" the list of talking points altBR gave me.
As it turned out, Jacob and Abe made me feel at ease pretty much the moment I arrived in their recording studio. We were laughing and joking before we ever started recording.
We ended up not even really using the talking points. Most of our conversation was off-the-cuff, and it was better that way. To me, altBR is so powerful because the audience gets to sit in on these very real, raw conversations. A good podcast has many of the same elements of a TED talk—it's that chance to hear ideas worth spreading.
What felt even more amazing than our recorded conversation was that we kept the discussion going once the episode was over. After we were done taping the show, we went to Lit Pizza and talked for hours.
Ever since, I've been hungry for more good podcasts. I started listening to the mystery-centric Lore podcast, foodie-focused Splendid Table and NomadTogether, which follows a family of six as they travel across Mexico in an RV.
I asked a couple co-workers what they're into. Digital content editor Mark Clements recommended Radiolab, a show about "curiosity," blending discussions about science and philosophy. Staff writer Kaci Yoder suggested true-crime podcast My Favorite Murder and Call Your Girlfriend, conversations between two long-distance best friends about pop culture and politics.
At a basic level, podcasts are about entertainment—indulging in those philosophical questions about grilled cheese. But I think they're good for more than filling the air on a long car trip. My experience as a guest and a listener of altBR has encouraged me to reflect on myself and my city. And like any good conversation, I haven't stopped thinking about it since.
---
This article was originally published in the March 2017 issue of 225 Magazine.