---
I remember my first beer.
It was the '00s, and I was young and looking for something cheap. So it was, of course, a Mich Ultra.
That first bottle would act as my gateway beer. I got just accustomed enough to drinking beer and just intrigued enough to later branch out and try different brands.
After college, I discovered World of Beer, a tavern in my hometown that stocked more than 500 global craft varieties.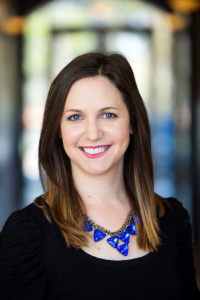 Today, World of Beer is a chain with locations all over the U.S. But back then, it was a young company with a few locations in Florida. It became the Friday and Saturday night hangout among my friends.
We'd go to World of Beer, pick a beer from its book-sized menu and then trade pints and compare notes with each other.
Being exposed to a beer selection like that was gamechanging for me. The bar even had an international drinking challenge—probably not unlike the Chimes' old "Around the World" game, and soon I was drinking Scottish lagers, German wheat beers and Swedish ales.
Beer became more than something to sip on—it was a conversation piece.
The bar had charts explaining the flavor profiles of each style of beer and what to pair with them. There were food trucks parked outside, and I'd look forward to the whole experience, from studying the charts to getting recommendations from bartenders and experiencing new flavors each weekend.
I ordered craft from then on.
Today, I'll admit I don't seek out new pints every weekend anymore. Most of my beer drinking now is relegated to brewery visits or sipping on whatever's available at an event.
But working on this month's cover story reminded me of my early experiences discovering beer—and deepened my appreciation for the passion, creativity and hours of hard labor that go into a single pour.
Before beer ever ends up in your glass, a brewer has likely spent months perfecting its flavor, jumping through regulatory hoops to get it in stores or on tap, and dreaming up its branding and packaging.
As we explore in our cover story, Baton Rouge is behind the rest of the country in terms of breweries and brewpubs per capita.
But when I interviewed Brendan Bayard, a graphic designer who has designed labels for both beer giants like PBR and homegrown craft beer companies like Bayou Teche, he convinced me that what we lack in quantity we make up for in quality and community.
"There's a misconception that craft beer competes with craft beer, but it's really about taking the market share from the big boys," he told me.
In Louisiana, craft beer makers work together, collaborating through organizations like the Louisiana Craft Brewers Guild or by simply sharing ingredients and materials. Many of them shop for supplies at local shop LA Homebrew.
"They work with local farmers for ingredients. And then local brewers hire local agencies like us, and in turn we can hire more designers," Bayard said.
So when you drink a craft beer, you are not just supporting one brewery—you're supporting all the businesses that played a part in making and serving it.
"Louisiana is a little behind the rest of the world, but it's not taking us years to catch up anymore," Bayard said. "Now it's just taking months."
And when you think about it, 2018 is a pretty exciting time to be a craft beer drinker in Baton Rouge.
Between Tin Roof, Southern Craft and the three new breweries opening up this year, I'd venture to say that when the city's younger generation tries their first beers: They will be drinking local.
---
This article was originally published in the February 2018 issue of 225 Magazine.