---
Previously the site of risky Fourth of July fireworks viewing, graffiti art and plenty of makeshift music videos for local bands, the old city docks just south of the Mississippi River Bridge were once a crumbling pile of rust teetering over the river's edge.
Now with the Water Campus taking root just across River Road, its shiny $25 million anchor building finally opened to the public on top of the old city docks last December. The futuristic structure, looking like a giant stapler ready to secure the edge of the Mississippi, has been deemed the Center for Coastal & Deltaic Solutions.
Its main function is to serve as the home of the Water Institute of the Gulf, an independent research group that conducts coastal studies from Louisiana to Fiji. But the facility also houses shared workspaces, conference rooms and a third-floor event space with some of the best views in Baton Rouge.
We take a look at one of the city's most ambitious design projects.
---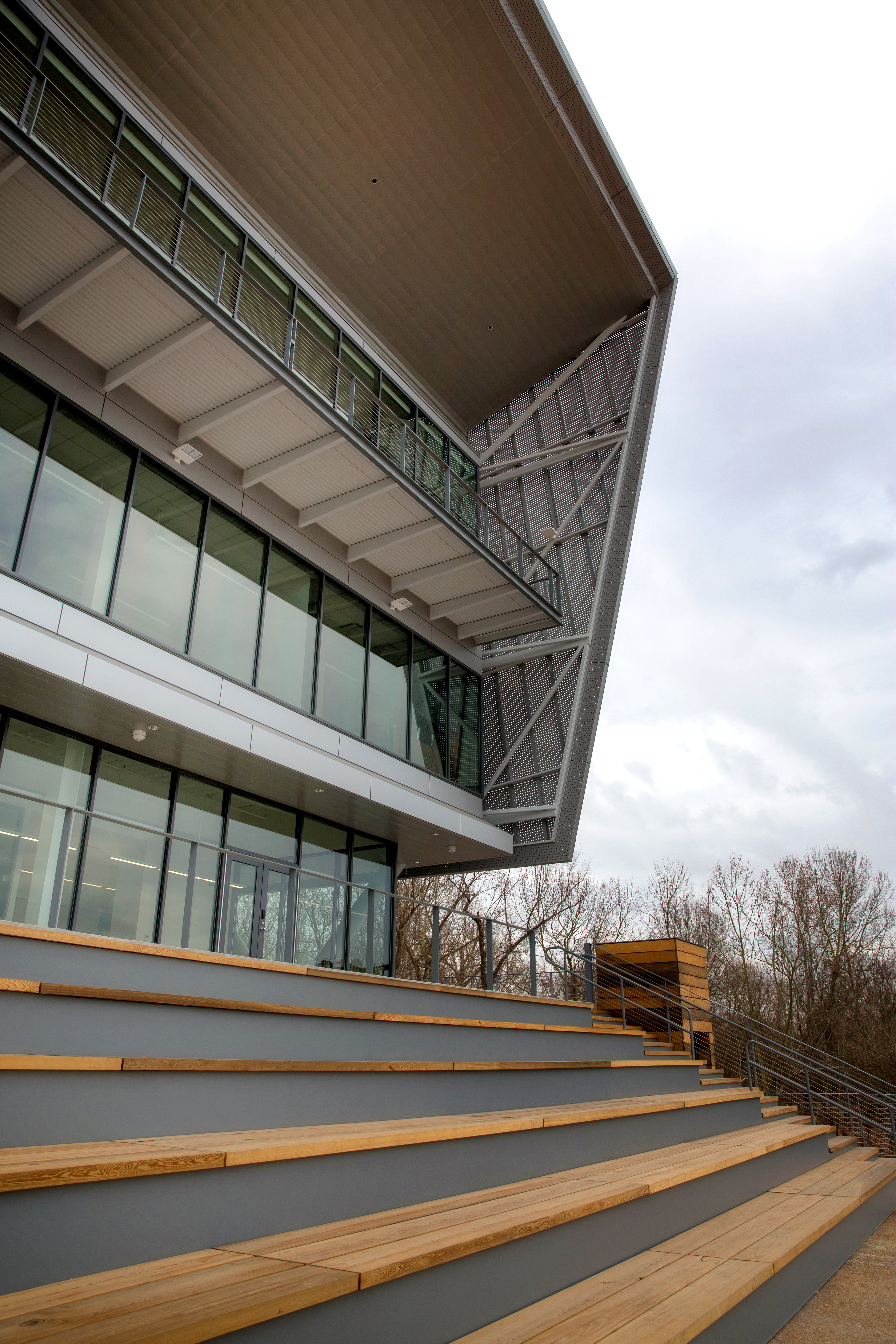 Steps to the landing over the old dock were built from found materials from the riverbank. "We actually pulled a bunch of cypress out of the river and milled it," says Tina Rance of Commercial Properties Realty Trust, which manages the property. "So you'll see it on the steps on the dock and on benches around the Water Campus."
---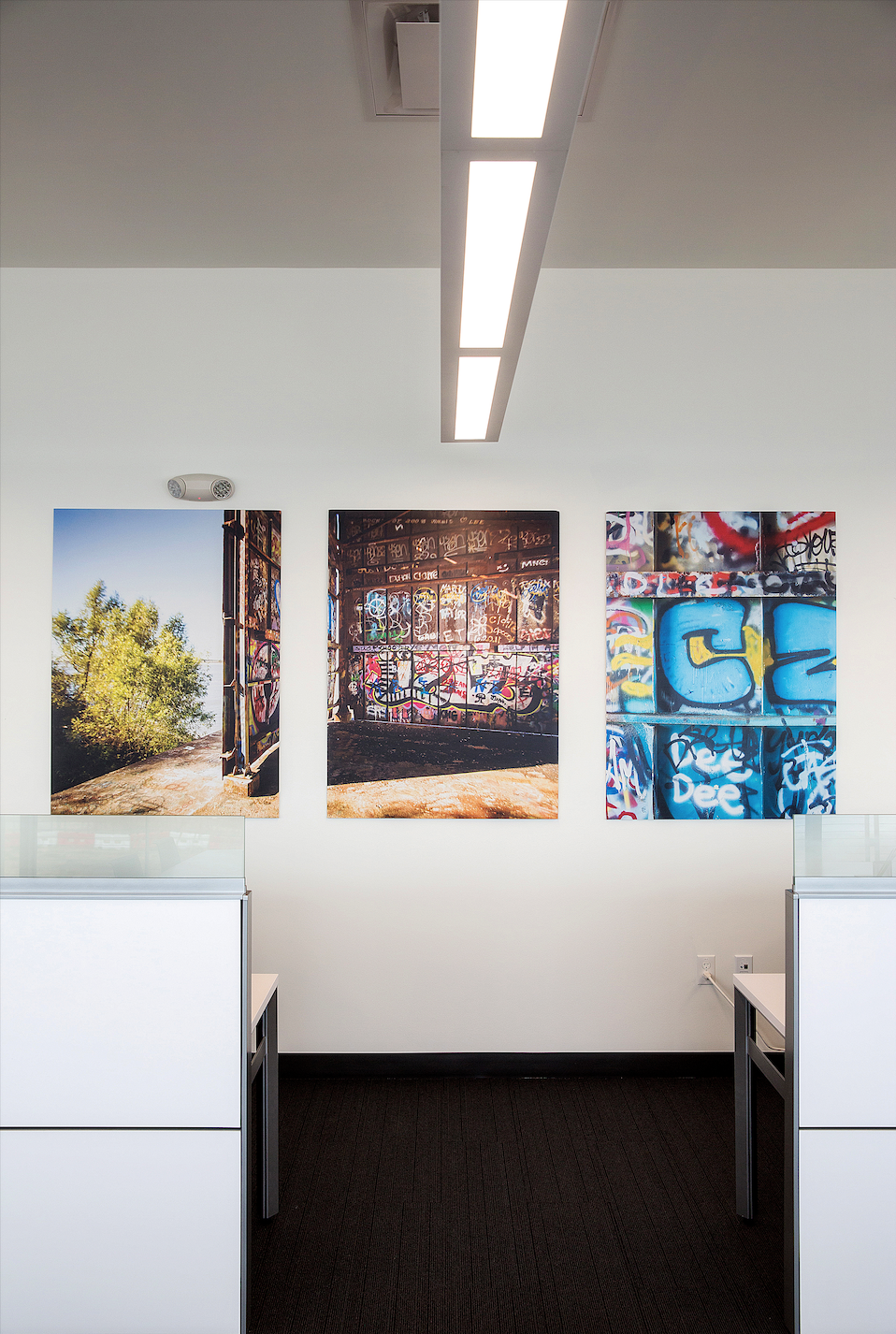 The walls of the shared workspace on the ground floor feature photographs of the graffitied structures that had to be removed for the facility.
---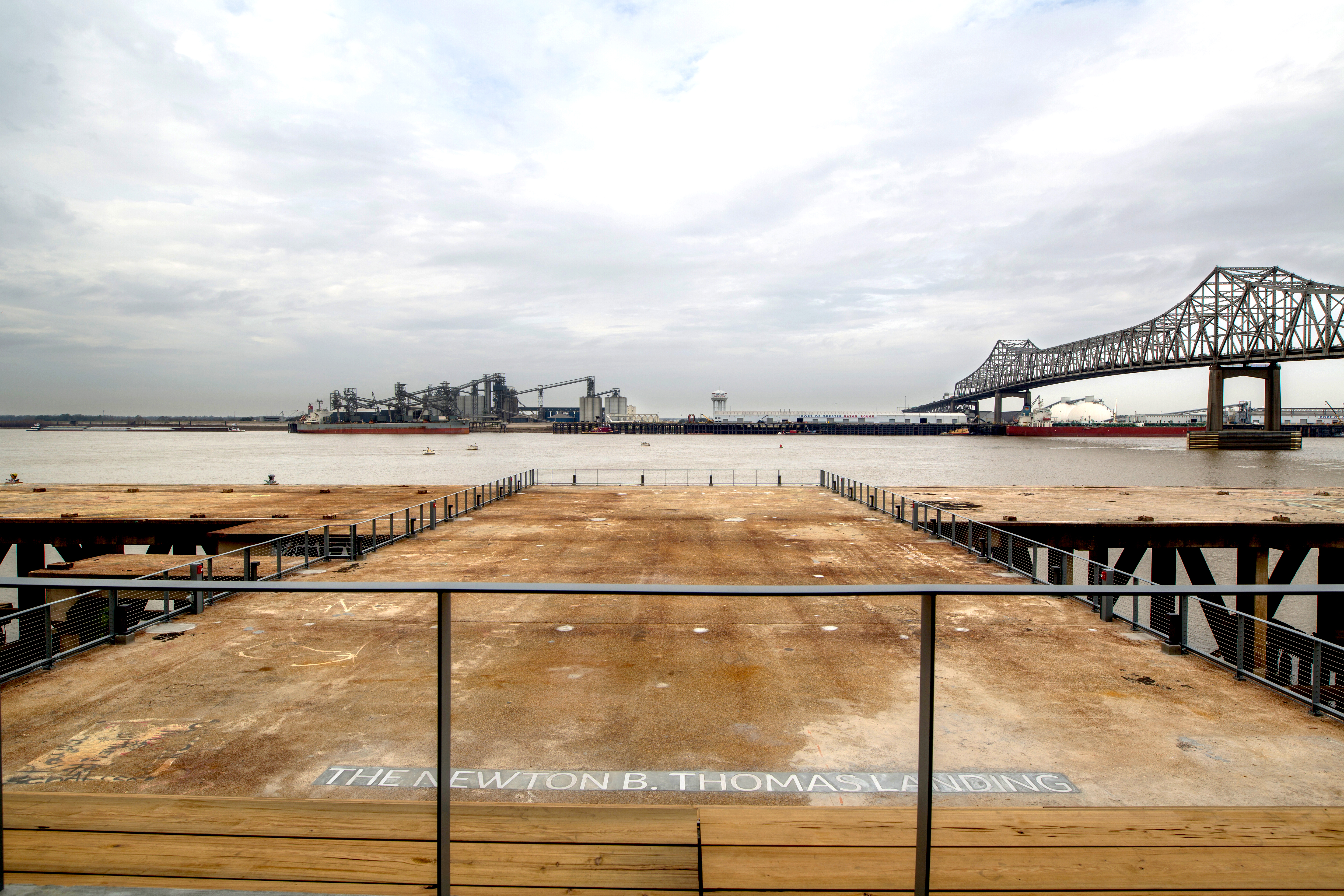 Much of the graffiti on the concrete dock was left untouched. The two "wings" of the dock are off-limits and serve as protection against runaway barges, Rance says. "In the spring the river will be underneath this building. So [the Coast Guard] thought they would be good safety barriers." The center portion of the dock is open to the public and available to rent for events.
---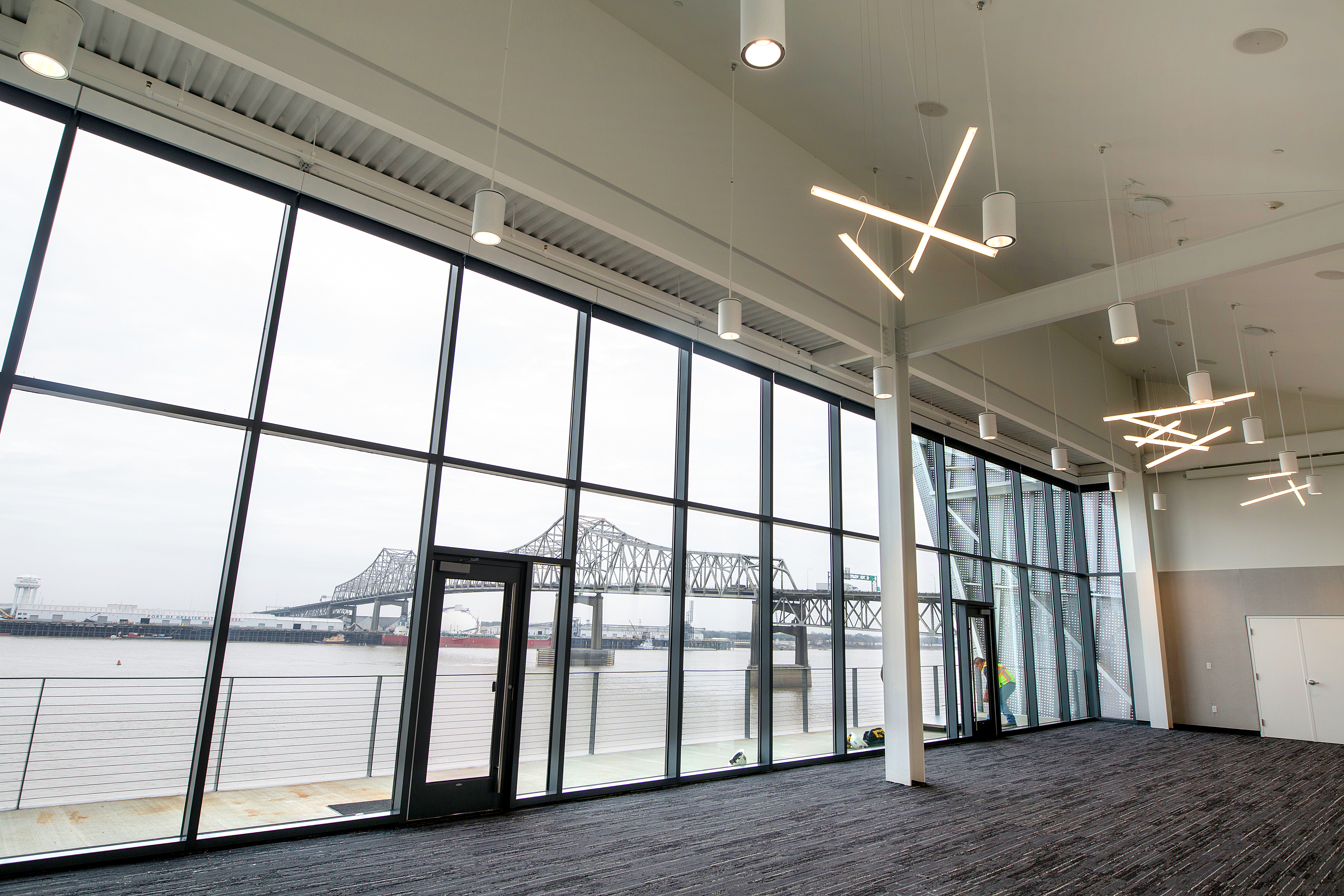 The third floor, dubbed The Estuary, opens this month and provides about 6,000 square feet of rentable space for conferences, meetings and other events. The Riverfront Gallery overlooks the water and the Mississippi River Bridge.
---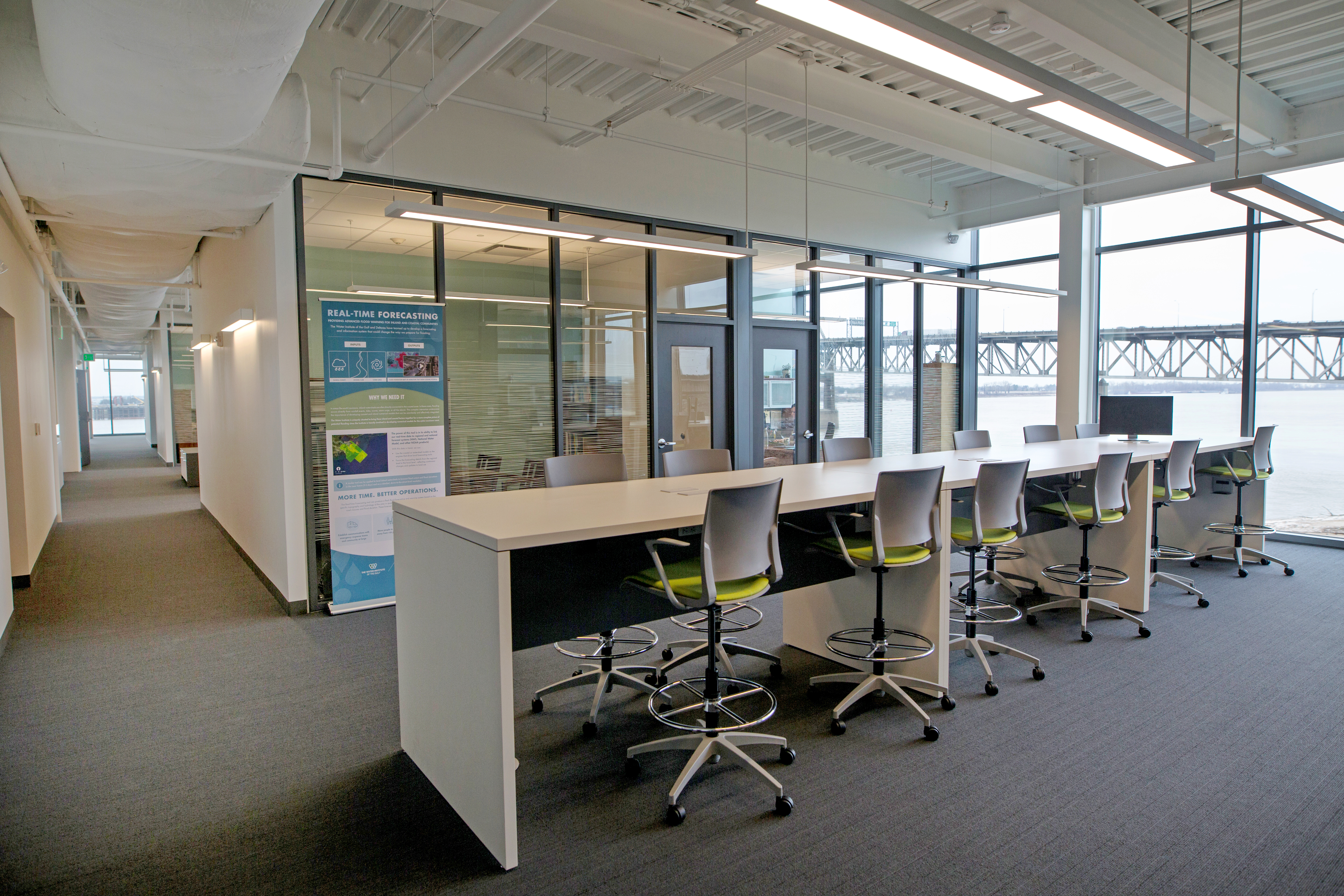 The building is home to the Water Institute of the Gulf, which previously operated out of temporary office space downtown. "It's kind of exciting to see it finally come together because we've been looking forward to it for so long," says Amy Wold, director of communications. The Institute has a companion headquarters at Tulane's Bywater Institute.
---
ONLINE
thewaterinstitute.org
thewatercampus.org
---
This article was originally published in the March 2018 issue of 225 Magazine.