---
Eric Reimsnyder wants one of his chickens to carry the rings down the aisle at his wedding this year.
Of course, city rules about taking backyard chickens off your own property make it impossible, but a man can dream.
Salt, Pepper and Tony have become a spirited part of Reimsnyder's family in just a year. Salt jumps on his shoes every time he steps into the yard; Tony follows in his shadow while he waters the plants.
"Their [personalities] surprised me the most," he says. "I was looking at it as a way to get three eggs a day, and it literally came to be sitting outside on a chair watching chickens chase bugs in the afternoons."
Reimsnyder bought two Plymouth Rocks and one Rhode Island Red chicken as pullets—"teenaged" hens around 14 weeks old, just below egg-laying age—from a seller in Denham Springs on Craigslist. He and his fiancée, both farm-to-table enthusiasts, were looking for a low-maintenance pet when they decided to give raising chickens a shot.
Now the chickens spend their days pecking around the fenced-in yard at Reimsnyder's home near Highland Road and Staring Lane and laying eggs before settling themselves into a coop at night.
Annie Laurie Thompson, co-owner of honey and honey-based home goods shop Basic Bee, says her backyard beehives are equally low-stress, no matter how scary it may sound to have bees on your property. She keeps four hives to support her business and has rarely gotten stung unless she was bothering them too much.
Beekeeping, she says, is a job that mostly takes care of itself once you know what you're doing. The Capital Area Beekeepers Association helped her get started, and now Thompson harvests about 40 pounds of honey from each hive per season, which keeps her shop in business and keeps the bees from overcrowding.
Like Reimsnyder, Thompson has found farming inside city limits approachable and rewarding. Here's how they did it:
---
FARMERS' ALMANAC
A beginner's guide to chickens and bees in Baton Rouge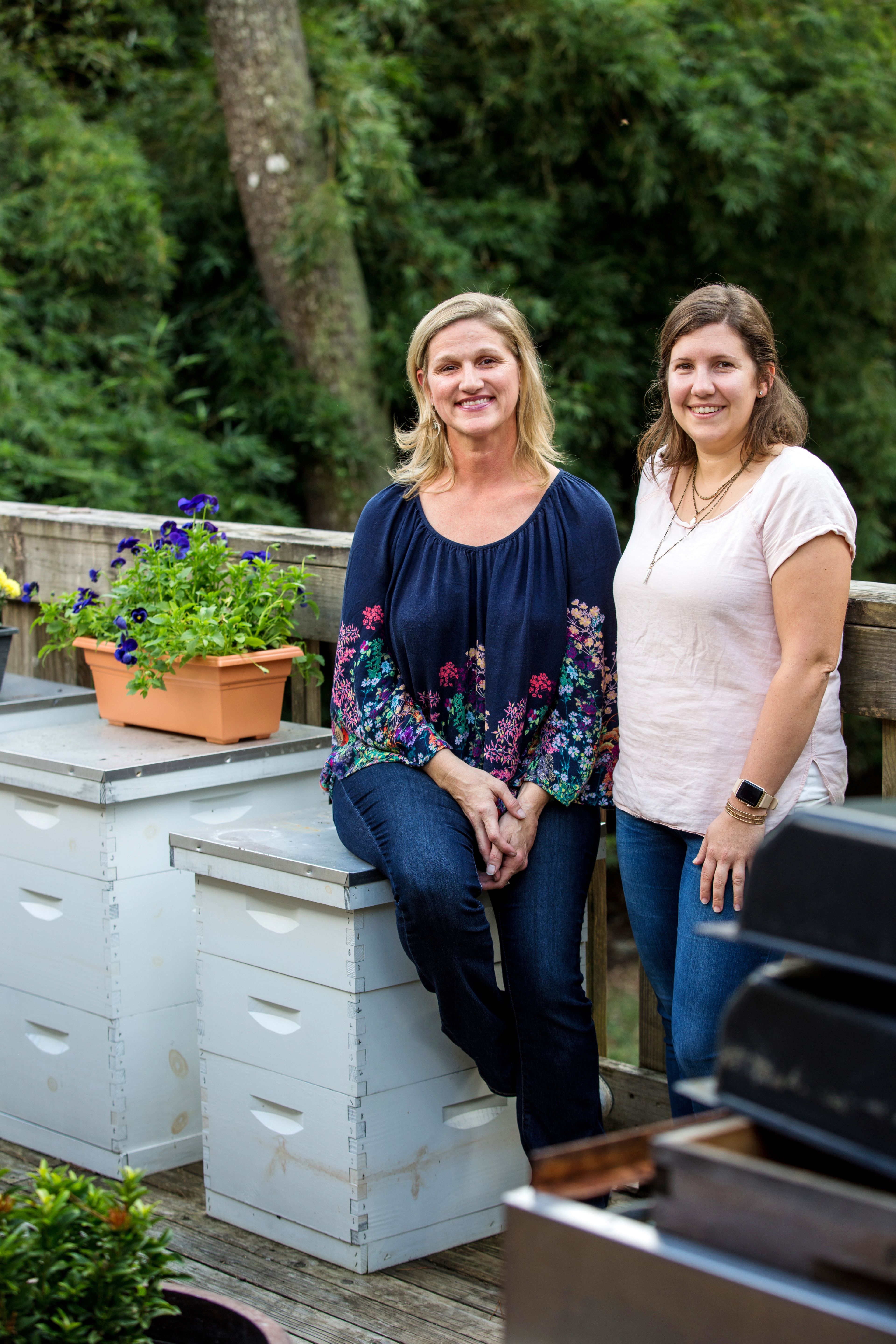 CHICKENS

Pick three
Most backyard farmers within city limits are restricted to no more than three chickens. The only exception is for homeowners with more than an acre of land—city codes then say you can have as many chickens as you want "within reason." Get all three at once—they establish a pecking order quickly, and new introductions will struggle.
Get your coop
You can make your own or order a basic chicken coop for $150-200 from Amazon.
Keep 'em fed
Three chickens will eat one 50-pound bag of feed over a couple of months, Reimsnyder says. Most brands cost around $20 per bag at a farming supply store.
Secure the perimeter
Dogs and raccoons are natural predators, so make sure you have a good fence to keep your hens safe.
No roosters allowed within city limits!
If you're buying young chickens, make sure they're female. Noisy roosters are a no-go according to local ordinances.
HONEY BEES
Rule of three
Like chickens, three is the magic number with bees. City codes limit three hives per acre.
Get your bees
First order of business is buying a whole colony. Capital Area Beekeepers Association specializes in connecting newcomers with bee sellers.
Invest in equipment
You'll need protective gear, a handheld smoker that temporarily stuns the bees while you tend to the hive and harvest honey and—most importantly—a hive. CABA will assist with buying and setting up your hive. Thompson uses a basic frame hive with removable wood frames where bees will make and store honey.
Bees need papers
All honey bee colonies are required by law to be registered annually with the Louisiana Department of Agriculture and Forestry.
Keep your distance
According to local ordinances, you must keep your hives at least 25 feet away from neighboring buildings or properties.
---
ONLINE
Capital area Beekeepers Association, cabainfo.org
City code of ordinances, brgov.com
---
This article was originally published in the January 2018 issue of 225 Magazine.