Eric Dooley returned home last month to reenergize the Jaguars' football program as its new head coach.
Dooley is a Southern University alum and former assistant coach for the team. His daughter is currently a student at Southern, as well. He was introduced as head coach shortly before 225 went to press in a Dec. 7 celebration.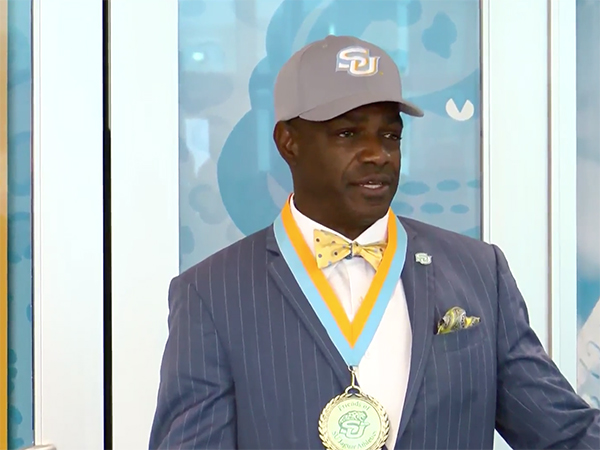 At Prairie View A&M University, where he had been head coach since 2018, Dooley led the team to its first division title since 2009 and to its first appearance in the Southwestern Athletic Conference Championship. At Southern, he was part of Coach Pete Richardson's staff from 1997-2009—and a part of the 1997 and 2003 national title teams.