---
Love & Death, a new drama series released April 27, comprises the sort of A-list cast anyone would expect from mammoth production and streaming company Max. Elizabeth Olsen, Jesse Plemons and Kristen Ritter are just a few of the show's stars. Also joining that cast is a face that may be familiar to some in Baton Rouge for a different reason—perhaps, even, because she goes to school or does gymnastics with their kids. Amelie Dallimore, an 11-year-old actor and Baton Rouge native, appears on the show as Jenny Montgomery, daughter of lead character Candy Montgomery, played by Elizabeth Olsen. It marks the young actor's second on-screen appearance.
225 sat down with Amelie to discuss the surreal experience of landing this role, the challenges of the gig, getting to know Elizabeth Olsen and more. imdb.com/name/nm12567199
Quotes have been edited for clarity and brevity.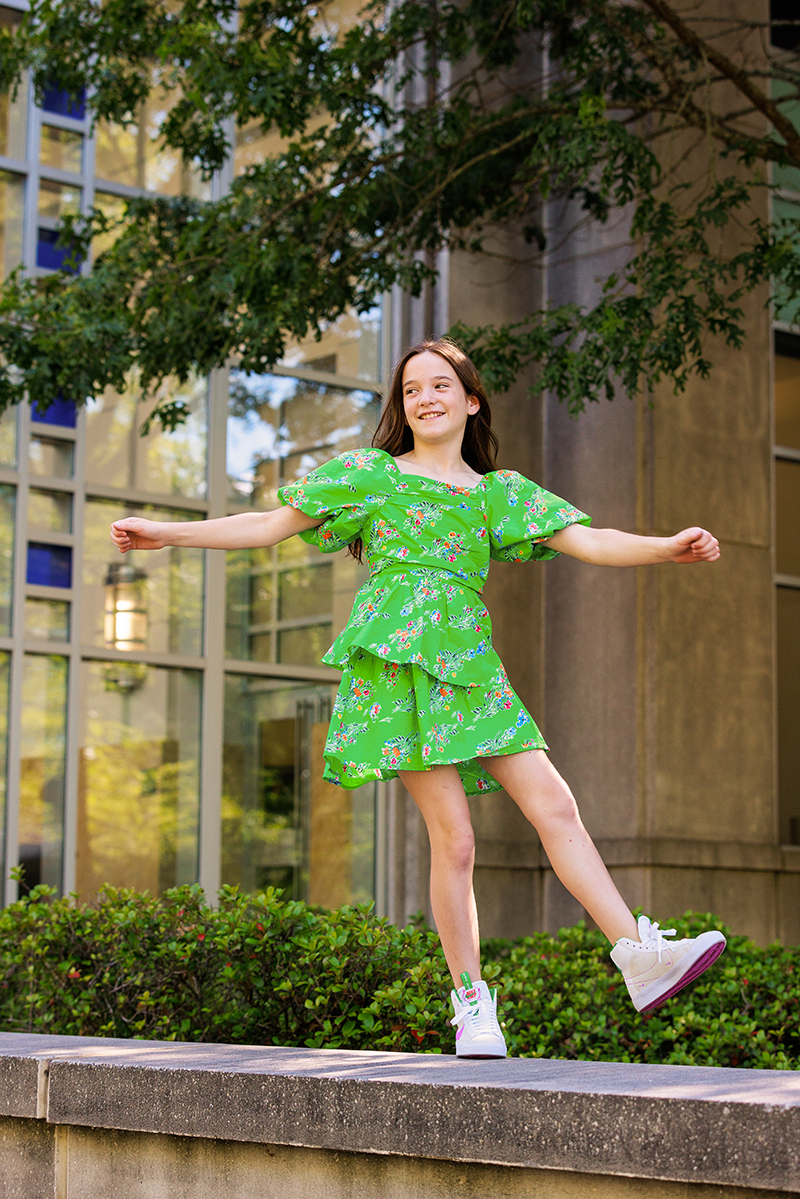 How did you first get into acting?
I started when I was 7, because my sister was doing it, mainly for confidence, and I thought it looked fun, so I wanted to do it. I started off at Debby Gaudet's studio for young screen actors, when she still had it in Baton Rouge. Around a year later, Cindy Hill Agency, which is now Gravity Hill, reached out to Miss Debby looking for new young talent and wanted to sign me. So I began doing auditions, and I auditioned a lot between gymnastics and school and stuff. Then in August in 2021, I booked my role in Love & Death that I'm really grateful for.
What does it mean to you to have this opportunity to act on a Max production?
Some people train like their whole life to try to get there, and I got it right in my first years of acting. And I was really worried about how the people would be on set, but every one was really nice and protective over me and the other kids. … This experience is something I'll always remember. It was really fun.
Tell me a little about your character Jenny on Love & Death. How did you prepare for that role?
Jenny Montgomery is the daughter of the main character, Candy Montgomery, played by Elizabeth Olsen. The importance of the role was to really help develop the character of her mom. Jenny was a normal girl living a seemingly normal life growing up around the late '70s and early '80s with her mom, dad and little brother, Ian. They spent a lot of time with their family and friends in church and doing church activities, and Jenny spends a lot of time with her best friend, Alyssa Gore, who's the daughter of the other leads. Honestly, I don't think I did too much to prepare. I did have all of my lines memorized, of course, but they film in such small segments that it isn't too hard. … I can just be the character and be natural.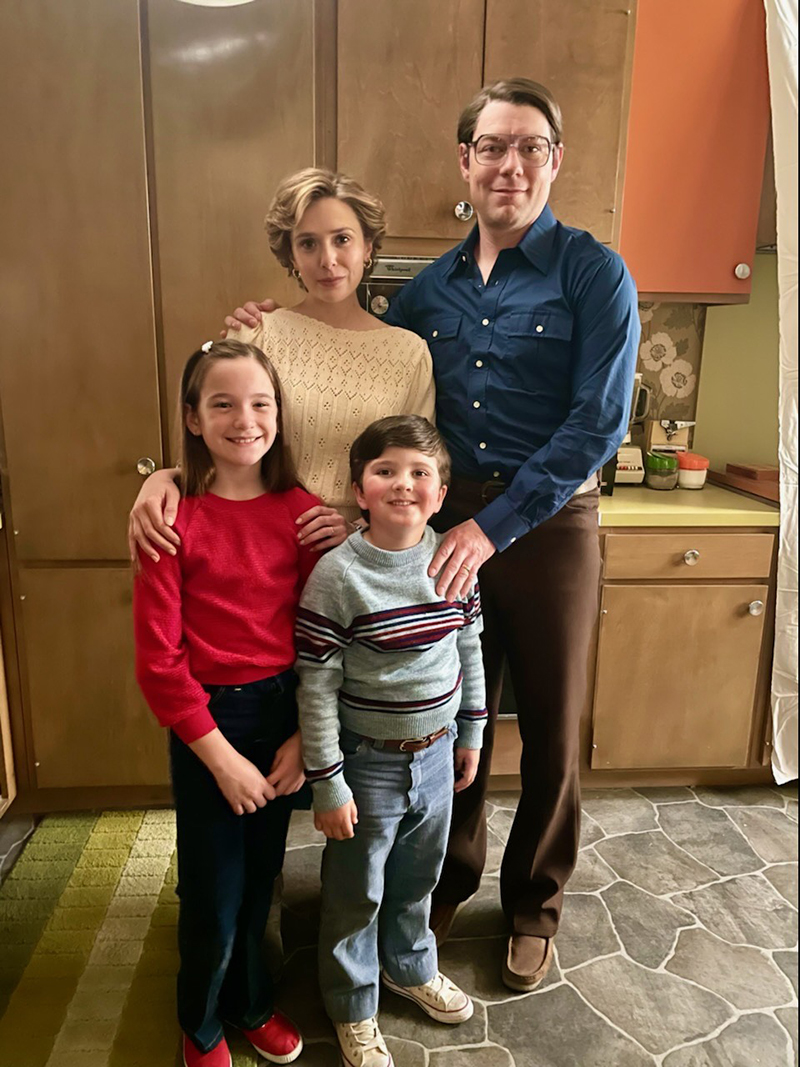 Did you have to travel a lot for filming? Where to?
Yes, we did. We spent six months going back and forth between Austin and home. There was a soundstage in Kyle, Texas, which is 20 to 30 minutes from Austin, and that was kind of like our home base. But we traveled all over Austin and the surrounding areas to film. I got to experience some really cool, small Texas cities that I'd never been to.
How did you juggle filming and school?
We had a teacher, Ms. Heather, who would teach us in a trailer on set, and sometimes we'd have a sub. We'd do fun projects, like paper mache. I thought she was a really good teacher, and she spent a lot of time explaining stuff that I didn't get.
What was it like on set, and what did you learn about the business?
The wardrobe people were very nice. Just for one scene, it takes hours to prepare for.  And the directors, for a minute of tape, it'd take like around an hour to film everything and get all the right angles. For the set, they found an actual house, and they got the homeowners to let us use it. They built (an exact replica of) the house in the soundstage. If you saw the tape, you couldn't tell if you were in the real house or the replica house. … All the crew put so much work into everything.
---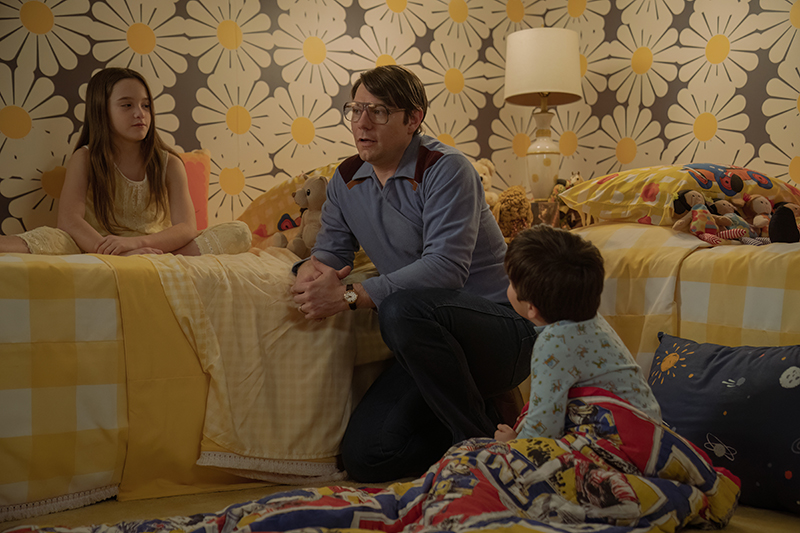 ---
The previous short film you acted in was 2021's Honey: Us. How was filming Love & Death different from that experience?
It was a lot different. That one took like a day to film, and there weren't that many people. We just wore our normal clothes and had barely any lines at all. It was really easy.
---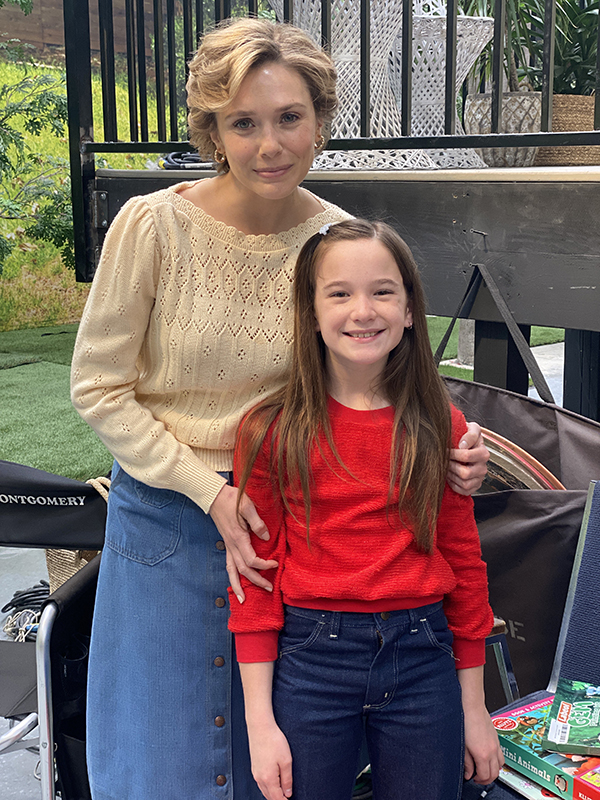 What was it like getting to work with Elizabeth Olsen and all the other famous actors on that show?
It was awesome. Elizabeth Olsen was very nice, and my parents got to know Patrick Fugit (Pat Montgomery) really well. They were very nice, and they would do anything for us. Elizabeth gave me and some of the other kid actors a present on one of our last days.
Any other interesting acting projects lined up for the future? 
I keep trying to do auditions and doing my best with them. So we're just waiting for the right role, really.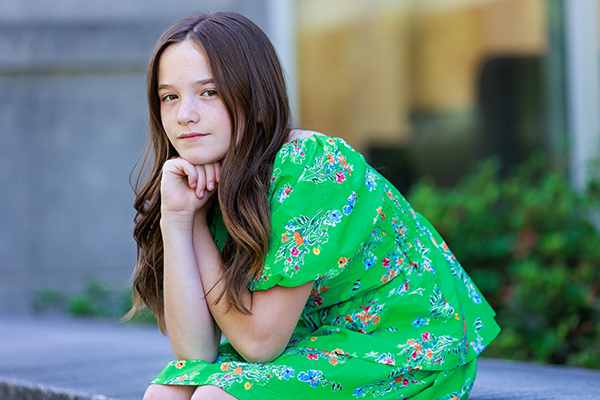 ---
This article was originally published in the June 2023 issue of 225 magazine.