---
Baton Rouge sits in the heart of football country. But another smaller, yet ever-growing sport is slowly beginning to take the city by storm.
A decade ago, Ultimate Frisbee was considered by many to be nothing more than a leisure activity. Some groups formed club teams in sporadic parts of the country, but the vast majority of people were in the dark on the rules—or even the fact that the sport had rules.
For those still in the dark, Ultimate is essentially a combination of soccer and football.
Each team has seven players. The game starts with a "pull," a long throw that resembles a kickoff in football. The team advances the disc up the field by completing passes to teammates. Once a player catches a pass within the 25-yard endzone, they score a point and the game is reset with another pull.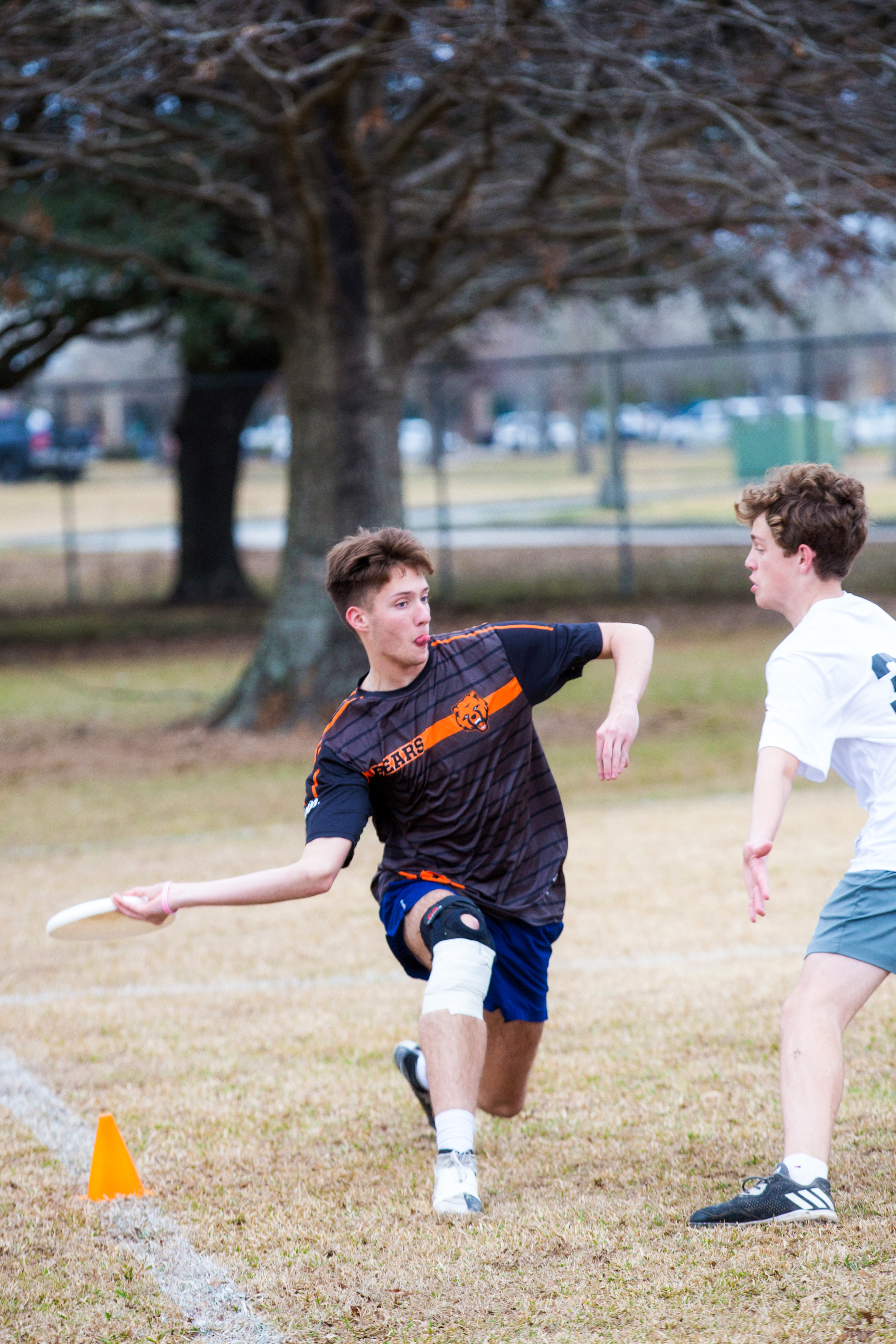 The popularity of the sport is being embraced by younger and younger crowds each year.
The most recent claim to fame comes from the city's own Catholic High School, which won the 2017 national championship last summer in Chicago in the tournament's inaugural year.
The Bears, who started the season unranked before entering nationals as the No. 12 seed (out of 20 schools across the country), had never been on a stage that large. Several of the other teams in the tournament were more well-traveled, established and known than Catholic High, but none of it mattered by the time the teams took the field.
"We had never won an out-of-state tournament before last year," says head coach Thomas Echols. "We didn't really know what to expect going into it, because a lot of the teams were from the West Coast and all over—we hadn't played them before. But we were pretty prepared. Once we got there, it all just kind of clicked."
The Bears' win was not only a testament to the progress of Catholic High's program—it was also symbolic of the growing popularity of the sport in the state.
Take CHS senior Marty McGreal for example.
McGreal moved to Baton Rouge from Chicago four years ago, where he previously played baseball and soccer, among other sports. When he arrived on campus for his high school orientation, the Ultimate team was one of the first activities shown to him on his tour.
How much had he heard about Ultimate before then? "Not even a word of it," he says.
The sport intrigued him, but McGreal wanted to stick to his roots and try out for baseball and soccer. When neither venture worked out for him as a freshman, he turned back to Ultimate.
Fast forward four years, and McGreal finds himself as a team captain, national champion and full-on Frisbee fanatic.
"It's crazy to see the growth through just my four years," McGreal says. "It shows you how far this sport really could go. I had never heard of it, and I'm sure not a lot of people at the school had ever heard of it. Then when we won nationals, it was a breakthrough. Now everybody respects it at our school."
A lot of nonbelievers simply need to be exposed to the sport to be converted.
Fellow Catholic High captain Gabe Hardy initially made fun of his older brother when he found out he had joined a Frisbee team.
Hardy was in sixth grade when his brother, four years his elder, decided to give the sport a try.
"I said, 'You must be some kind of nerd or something,'" Hardy recalls. "Then I went to one tournament to watch, and I immediately fell in love with it. All the people were so fun, and everyone was just having a good time. That's how I got here."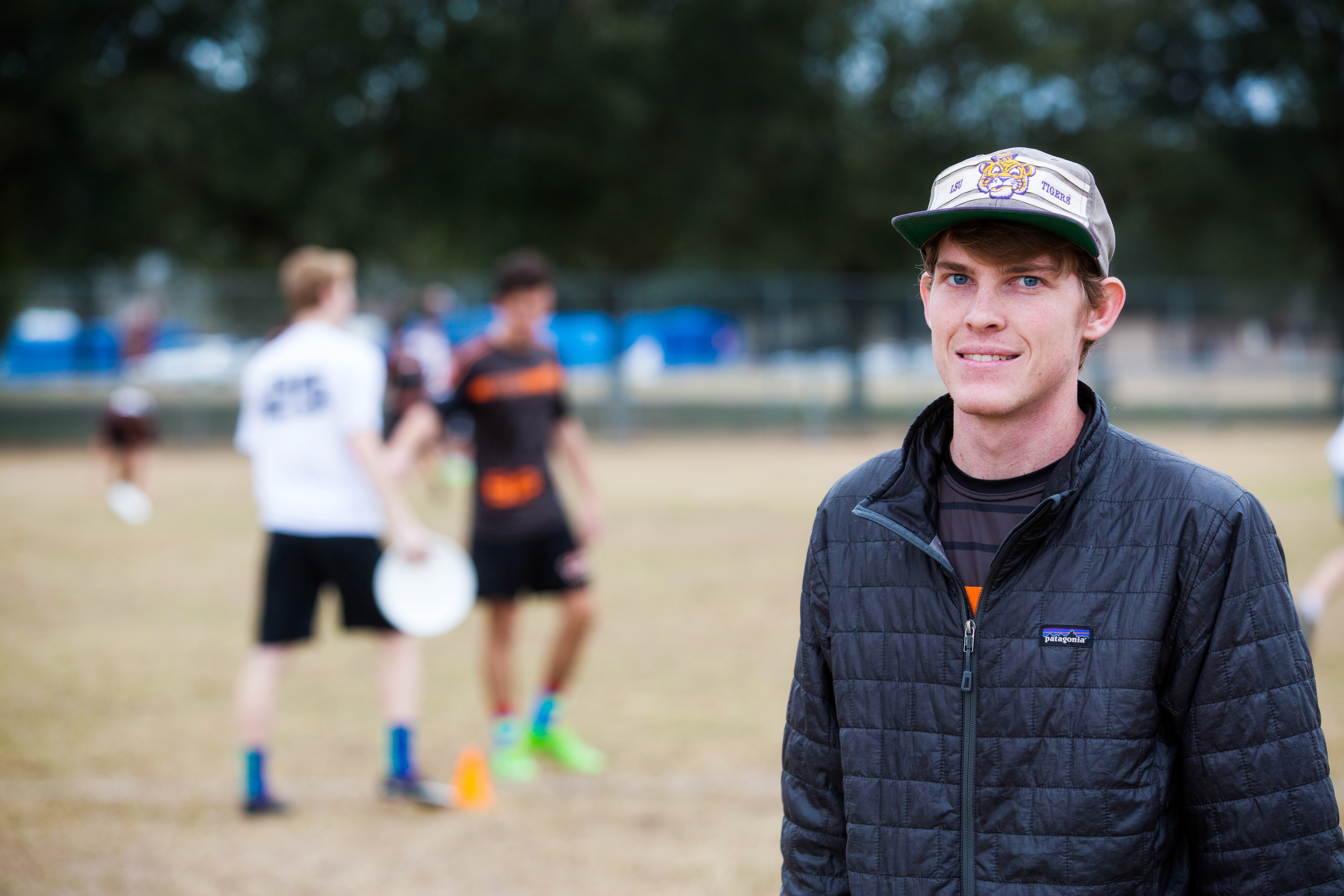 Everyone's path to Ultimate seems to be a unique one. But the longer the sport sticks around, the more relevant it's becoming.
For now, the Bears are still the models of success on the prep level, but each year, more and more schools are starting their own club teams. Recently, schools like Baton Rouge High, Jesuit, St. Paul's, Rummel and Ben Franklin have all formed teams, increasing the competition at the local level.
As impressive as Catholic High's successes have been, Echols is quick to credit former Bears coach Michael Aguilar, who helped build the program from the ground up and lay the foundation for the future.
"Aguilar is the reason our team is what is it today," Echols says. "The success is credited to him. I got to pick up a program that was already well put-together."
Catholic High has won seven of eight state championships—the one down year ironically coming when Echols led Jesuit to a title his senior year—but the now-second-year head coach says he can see support for the sport building each year both locally and nationally.
"I actually coach at a youth camp over the summer in Chicago," says Echols, who is 23 and in his final year on LSU's Ultimate team. "I've been doing that for three years, and every year the camps are sold out. We've now opened a camp in Raleigh, Portland and Maine this year, too, and all of them are sold out pretty much every year. It's pretty cool to see how popular it's gotten."
The acrobatics, athleticism and artistry can make it a spectacle to watch, and it's probably best to strap in and learn to love it.
---
This article was originally published in the March 2018 issue of 225 Magazine.