---
Pete Jenkins can show you exactly where he was sitting the moment he knew he wanted to coach at LSU
"I've looked up there at the seat a thousand times," Jenkins says. "No, not a thousand­—thousands of times. I'm telling you, really and truly, I've looked at that damn seat a million times over the years."
It's a spot tucked away near the South endzone, in the corner bowl above the visiting team's entrance. Jenkins was a high school football assistant in Alabama at the time and was sitting in the visitor's section as the Tigers hosted the Crimson Tide in 1967.
He had no direct ties to LSU. But he still felt compelled to leave his seat at halftime to call his wife on one of the payphones that used to line the outside of Tiger Stadium and tell her that this was his dream job.
Her response? "What are y'all drinking?"
Jenkins would get to fulfill that dream 13 years later, when he left Florida for less money to become LSU's defensive line coach. He wept outside the LSU offices when he ultimately accepted the position.
Jenkins was 39 at the time, and now, as he turns 76 this month and is still going strong, he is living proof that age is just a number.
He's back as the Tigers' defensive line coach for the third time now with more than 36 seasons of college and professional experience under his belt, having come out of retirement (for the third time) last season to add one more stint in Baton Rouge to his resume.
Some thought Jenkins might be a temporary fill-in on the staff of then-interim coach Ed Orgeron, but the now full-time head coach has managed to keep Jenkins around for another year. And it didn't even take much convincing.
"He didn't have to twist my arm," Jenkins says. "There's two things I've had a real hard time in my life saying no to. One is Ed Orgeron, and two is LSU. So it wasn't a big decision on my part."
The question Jenkins gets asked most often is: How much does he have left in the tank?
One more season? Two more? Will he ever stop? If it were up to him, he certainly wouldn't.
"I don't even buy green bananas anymore. I don't know if I have time for them to ripen," Jenkins jokes. "I've got no plans right now of stopping. As long as [Coach Orgeron] wants me here, I'm going to try to stay as long as I feel well. And don't you think for a minute that I'm not thankful and know how blessed I am to have this opportunity at this point in my life."
Jenkins is considered by most to be a living legend in the coaching world—a defensive line "whisperer," consistently capable of getting the most out of his players.
His track record speaks for itself. Listed below are some of the most impressive accomplishments from players Jenkins has worked with during his illustrious career.
He'll hope to add a few more to his tally in 2017.
---
JENKINS' RESUME
• 36 years of college and NFL experience
• Coached 22 All-SEC players
• Sent 75+ to the NFL
• Made 11 coaching stops at college or pro level
• Coached 22 seasons in the SEC
• Won 3 SEC titles
• Coached in 14 bowl games
• Coached in 4 NFL playoff games
---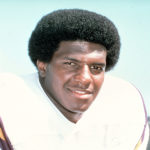 JENKINS' FORMER PLAYERS' ACCOMPLISHMENTS
Lyman White
1979, 1980 First Team All-SEC
54th overall pick in 1981 NFL Draft
Ramsey Dardar
1982 SEC Defensive Lineman of the Year
1982 First Team All-SEC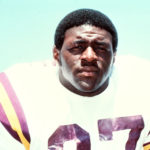 71st overall pick in 1983 NFL Draft
Leonard Marshall
37th overall pick in 1983 NFL Draft
2-time Super Bowl champ (with the New York Giants)
2-time Pro Bowler
Roland Barbay
1985, 1986 First Team All-SEC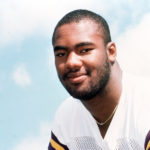 Karl Wilson
1986 First Team All-SEC
1985 Second Team All-SEC
59th overall pick in 1987 NFL Draft
Henry Thomas
1986 First Team All-SEC
2-time Pro Bowler
Second-team All-Pro selection in 1993
Karl Dunbar
1989 Second Team All-SEC
Darrell Phillips
1987, 1988 First Team All-SEC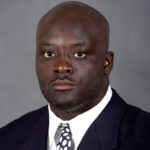 Jarvis Green
2001 Second Team All-SEC
No. 4 on LSU's All-Time Sack and Tackle for Loss list
2-time Super Bowl champ (with the New England Patriots)
Marc Boutte
1990 First Team All-SEC
1991 Second Team All-SEC
57th overall pick in 1992 NFL Draft
---