---
One thing that might strike you about editorial cartoons from the early 1900s: We're having many of the same debates today.
Concerns about getting involved in international conflict, worries that we're not taking care of veterans, annoyance at the president's frequent vacations and even our fascination with British royalty—those topics were all part of the public discourse at the start of the 20th century, too.
The exhibit "Lines with Power and Purpose" at the Old State Capitol features more than 50 original editorial cartoons from the 1900s to 1930s, offering a glimpse at how comic satire in major newspapers reflected the times and also changed public sentiment.
And turbulent times they were. World War I, the Roaring '20s, the Great Depression and World War II all provided fodder for editorial cartoonists.
One such cartoon, by Michigan-born Ding Darling in 1939, responded to the news of Nazi Germany's invasion of Poland, which ushered in the beginning of World War II. It depicts European families donning gas masks and rushing to bomb shelters at the sight of an ominous shadow. Titled "Every Day is Ground-Hog's Day in Europe," it was reprinted around the country and seemed to convey the dread Americans were feeling.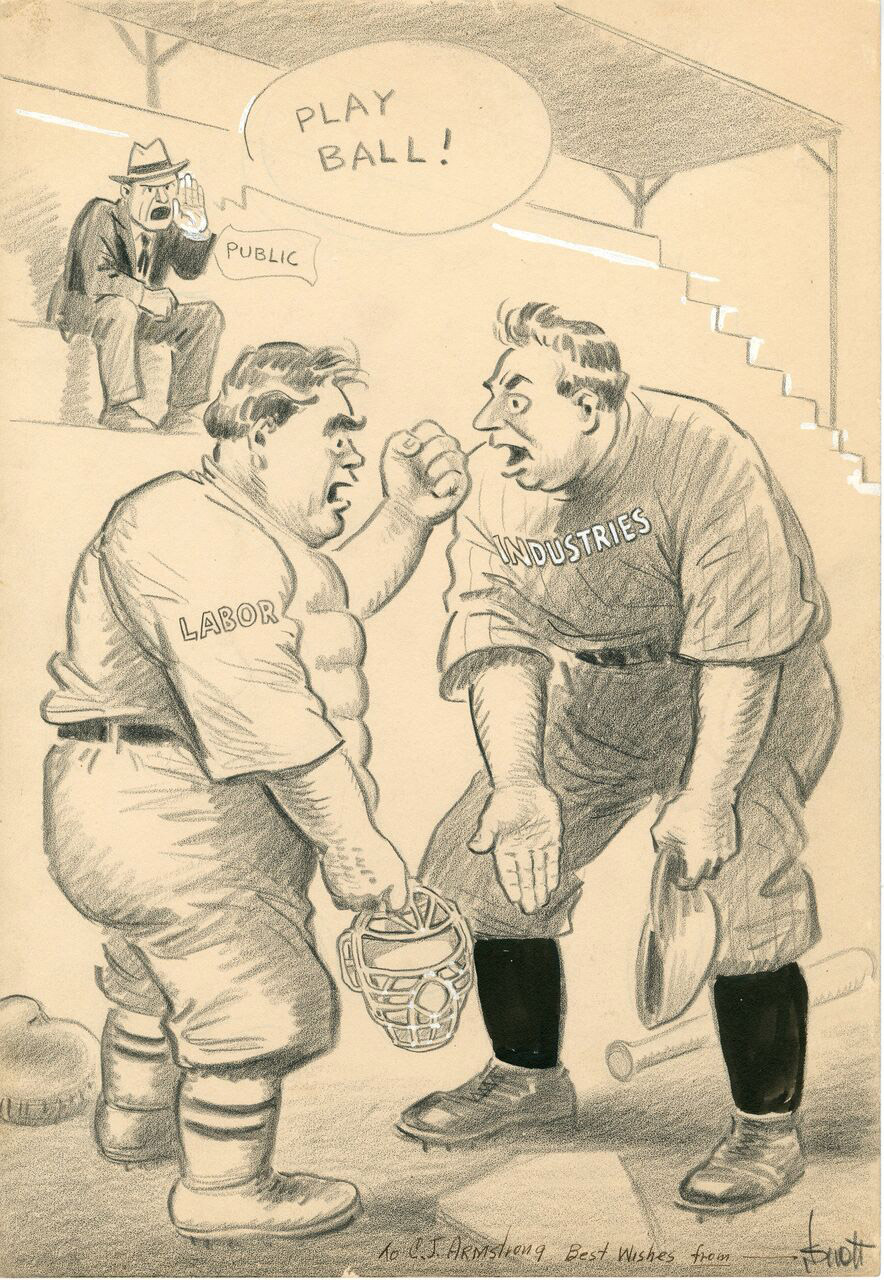 But the U.S. wouldn't join the fight until two years later, and another cartoon from 1940 showed that the threats we faced by not confronting the war were piling up. In C.J. Armstrong's "Better Start Thinking About Traps, Uncle," Uncle Sam is shown shooing away rats that have invaded his home. Each rodent is labeled with a word, like "spies," "propaganda" and "foreign agitators."
Most of these cartoons are the real deal, not just reprints. They bear the marks of editors who used special blue pencils—which wouldn't show up in black and white newsprint—to add notes like "good composition" or "You MUST get contrast."
You can also see the progression of styles over time. The early 1900s cartoons depicted more realistic figures and detail. Those toward the mid-20th century offered the cartoony caricatures of politicians we've come to expect, all goofy poses and exaggerated expressions—possibly a sign of the dissatisfaction Americans were feeling about political leaders.
The Republican Party and its trajectory from successes to the brink of irrelevance and back again provided plenty of opportunities to poke fun. One cartoon, titled "Hope At Last" from 1935, shows an elephant bedridden in a hospital ward joyfully reading a newspaper headline that says, "Scientists predict method in near future to prolong life!"
Some things really never change.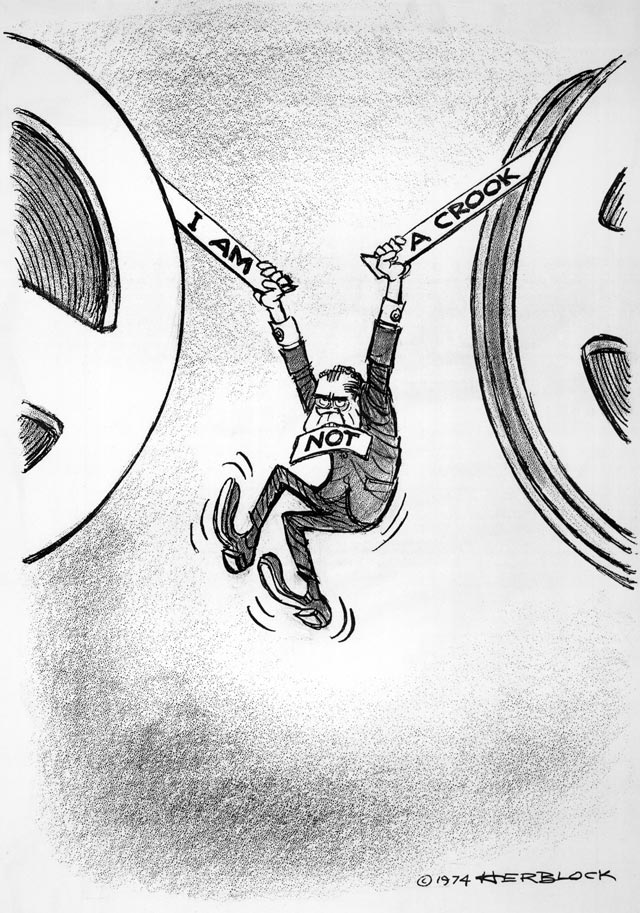 ---
CHECK OUT THE EXHIBIT
"Lines with Power and Purpose" is on view on the second floor of the Old State Capitol until Sept. 29. louisianaoldstatecapitol.org
Sept. 1: Documentary screening of Herblock, about Washington Post cartoonist Herb Block who won a Pulitzer Prize and coined the term "McCarthyism."
Sept. 7: Editorial cartoonist Fred Mulhearn will sign copies of his new book, Looziana Political Cartoons: The Best of Fred Mulhearn.
---
This article was originally published in the September 2018 issue of 225 Magazine.