---
These are images we've all seen before and grappled with in one way or another, Carrie Mae Weems tells a packed crowd at the LSU Museum of Art in April. "We've seen it on the news, and we've decided to look … or not to look."
On the walls are images of obscured black faces next to police reports. There's a video montage of police brutality. Taking up one wall, five video stills from a Chicago police car's dash cam show the moments before and after the shooting of Laquan McDonald in 2014. In Weems' reproduction of the video stills, finished just before the exhibition opening, you can see McDonald crumpling to the ground in the last frame.
The pieces are part of "Carrie Mae Weems: The Usual Suspects," which opened in mid-April at the museum. Weems is a celebrated contemporary artist, a MacArthur "Genius" grant winner, and has shown works at the Met and Guggenheim in New York. Her photographic works tend to follow themes of class, race, cultural identity and authority.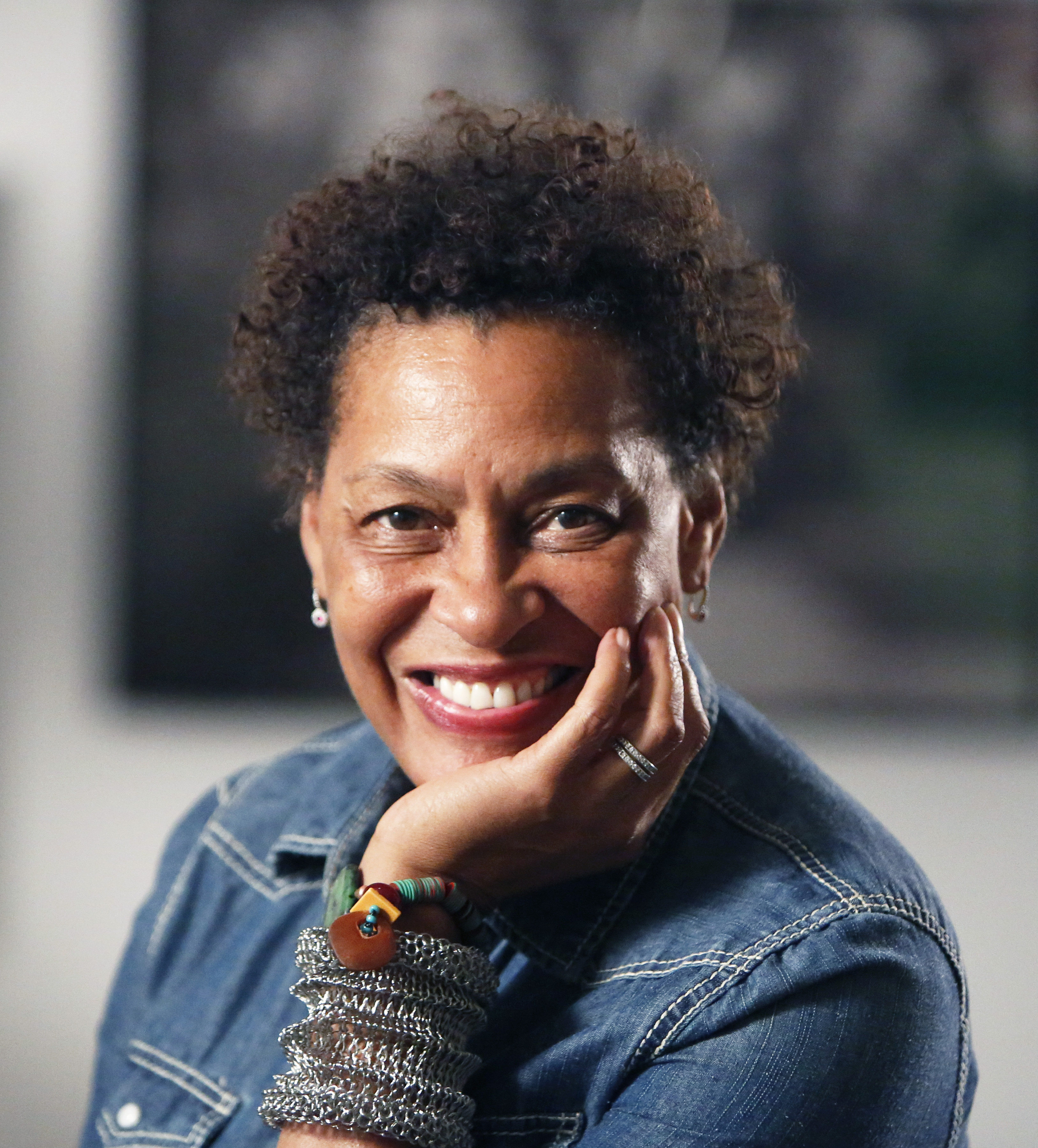 These recent pieces focus on police killings, from Tamir Rice to Alton Sterling, and implicit bias against black people. Many of the images show black figures obscured in some way—either out of focus or with faces blocked by bars of color. The implication is clear: that just seeing the skin tone or the silhouette of a black man in a hoodie is enough to cause concern.
"This kind of evokes the way people see young black men in their minds," says museum curator Courtney Taylor. "For me, it's this murkiness around the way we construct these notions that aren't tied to reality, but then have results in reality."
It's a difficult topic, especially since the show opened just two weeks after the Baton Rouge Police Department released raw footage of Sterling's gruesome death and announced disciplinary action for Officer Blane Salamoni.
Sterling is mentioned in one of nine text panels in the exhibit, each presenting the basic police report data of those specific shooting deaths, delivered in cold, matter-of-fact detail.
Asked about the controversial nature of the show, Taylor says, "We're supposed to be involved in social discussions. A year ago we had Julie Heffernan's work dealing with climate change, and it was right after the flood. So it was relevant to something going on in our community. This exhibit is about doing the same thing."
The collaboration with Weems also offers a chance for the museum to reexamine its permanent collection. In January 2017, the museum hosted a "hack day" and asked the public to place Post-it notes around the galleries with comments or opinions. Some pointed out the lack of diversity in the permanent collection galleries, such as a portrait room filled with the white faces of plantation owners and regal, wealthy women.
Indeed, the museum's 1950s beginnings as the Anglo-American Art Museum on LSU's campus celebrated British and colonial American art and artifacts. In the '90s, the museum finally changed its name to reflect a growing and eclectic collection focused more on Louisiana and global artworks.
The "hack day" coupled with a frank discussion with Dialogue on Race facilitators led museum staff to begin restructuring those galleries.
"A resounding comment was that slavery was nowhere acknowledged in the 'Art in Louisiana' exhibition [part of the permanent collection], which was something that already stuck out to us here," says Taylor, who joined the museum in 2016.
Arrangements of antebellum pieces, which Taylor says "evoked a plantation home," are now broken up by contemporary works on race, class and Louisiana's cultural heritage.
In 2017, when Taylor and Weems began planning "The Usual Suspects" exhibition, they looked at ways to temporarily incorporate some of her other works into the permanent collection galleries. The placement would turn Weems' societal gaze on the museum itself.
"Her work speaks so much to power dynamics, historical silences and structures," Taylor says. "She understands what we're trying to do."
So among paintings in the landscape gallery are photographs from one of Weems' 2003 series where she stands facing Louisiana plantations and housing projects. Among the portraits of British and American figures are two photographic prints from another Weems series, this one featuring historical images of black slaves who were part of a Harvard study in the 1800s on racial inferiority.
It all makes for a challenging new experience when touring the museum, and offers a broader context to the modern issues depicted in "The Usual Suspects."
"It's painful to have to deal with this work constantly," Weems tells the crowd during the opening. "But it's also painful to have to deal with this life constantly and the threat constantly. … My sense is, within all of this mess, how do you unpack it for yourself? How do you live with it? How do you create something out of it?"
---
This article was originally published in the May 2018 issue of 225 Magazine.