---
Peak high-water conditions on the Mississippi River in southeast Louisiana typically occur March through May. And if you've taken a walk along the levee the past few months, you've probably seen the powerful sight in person. The water can get high enough that it covers the majority of the levee staircase downtown, as well as the letters spelling out "Baton Rouge."
Every year, winter and spring precipitation in the Ohio Valley and the Mississippi Valley affects river water levels downstream in Louisiana.
This year, a particularly rainy season saw the Mississippi River cresting in Baton Rouge at 43.8 feet in mid March. That's nearly 4 feet above what the National Weather Service categorizes as major flood stage height. For even more perspective, it's also about a foot higher than River Road. Luckily, the 50-foot-high levee is enough of a buffer to prevent major flooding.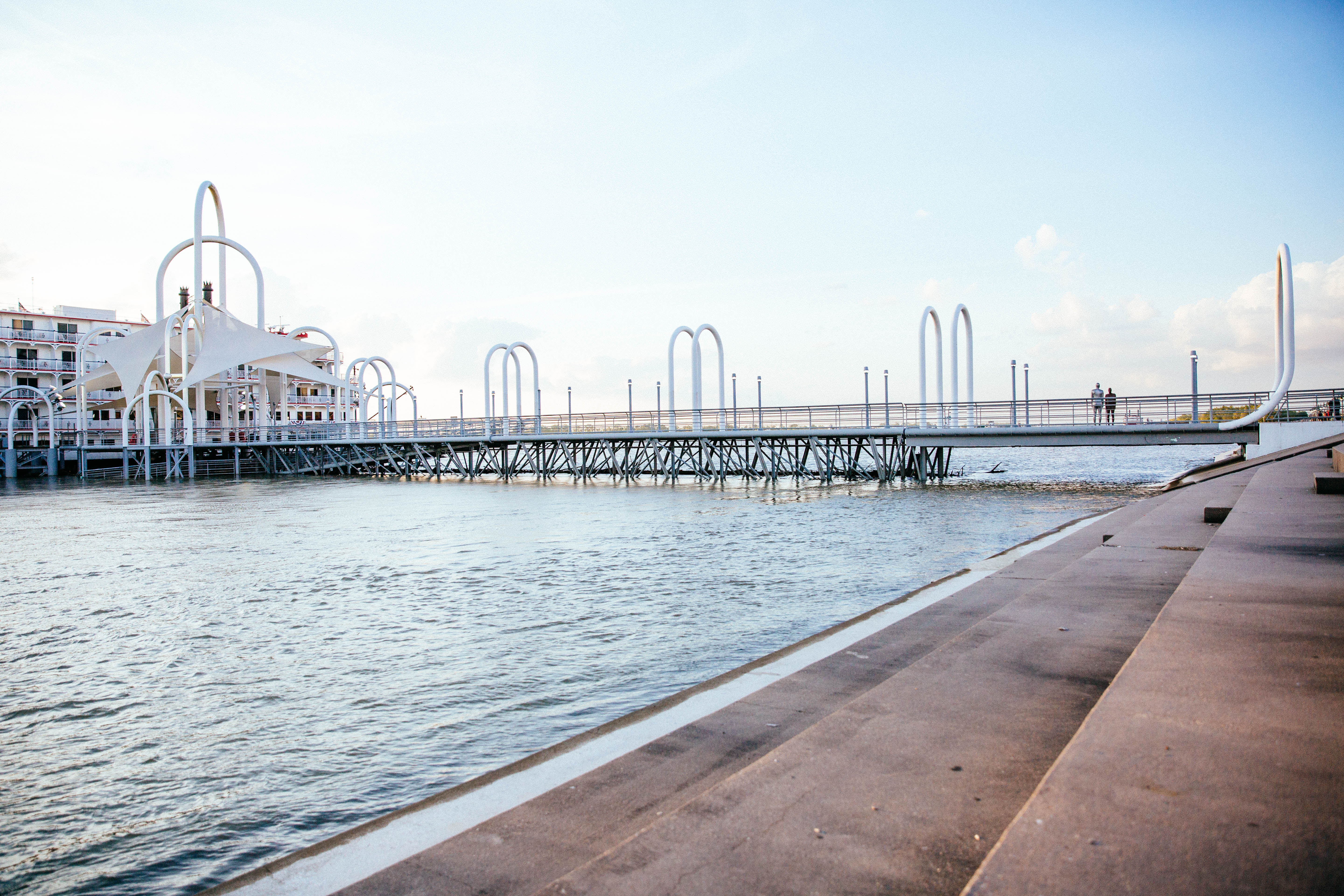 How else is flooding prevented? Since early March, the U.S. Army Corps of Engineers and levee districts have been doing extra inspections several times a week.
Inspectors with the Corps and individual levee districts found 127 water seepage points in earthen levees along the Mississippi. Nonetheless, there was no cause for alarm, officials tell 225.
On March 8, the Corps opened eight of the Bonnet Carré Spillway's 350 bays. The spillway in St. Charles Parish diverts river water to Lake Pontchartrain, reducing pressure on the New Orleans levee system. The bays remained open through March 30, with 168 bays open during peak operation of the spillway.
The Corps saw no need to open the Morganza Spillway in Pointe Coupee Parish, which eases pressure on levees in the Baton Rouge area.
Around press time in mid April, river water height at Cairo, Illinois—the city at the confluence of the Mississippi and Ohio rivers—reached 45.8 feet. That's about six feet above flood height there, indicating more high water would be flowing downstream to Louisiana.
Water levels in Baton Rouge will probably not return to normal height until June or July, according to the National Weather Service.
But will the water get even higher? Conditions at Cairo will decide that. Fortunately, right now the NWS is not anticipating any more increases.
---
This article was originally published in the May 2018 issue of 225 Magazine.