---
Since opening its doors inside the Shaw Center for the Arts in 2005, the Manship Theatre has crafted an identity as downtown Baton Rouge's hub for all things entertainment, from foreign films to classic plays to award-winning musical acts. But what many locals may not realize is that the venue—from its multiple theaters to its ensconced gallery spaces—was founded as a nonprofit.
Launched by newspaper mogul and namesake Douglas Lewis Manship Sr., the theater also aims to provide Baton Rougeans with educational programming and community outreach.
"Just this year, we have contracted with 12 professional national touring companies that provide our community the opportunity to experience live theater," says Joelle Castille, Manship's education, outreach and gallery coordinator, who formerly worked for Baton Rouge General's Arts in Medicine program. "These shows are tailored to our youth with educational themes such as children's literature, science, social awareness and classic works such as Shakespeare. As a nonprofit, we rely on support to sustain our presence in the community. So it's never too early to grab the enthusiasm of our children as future supporters."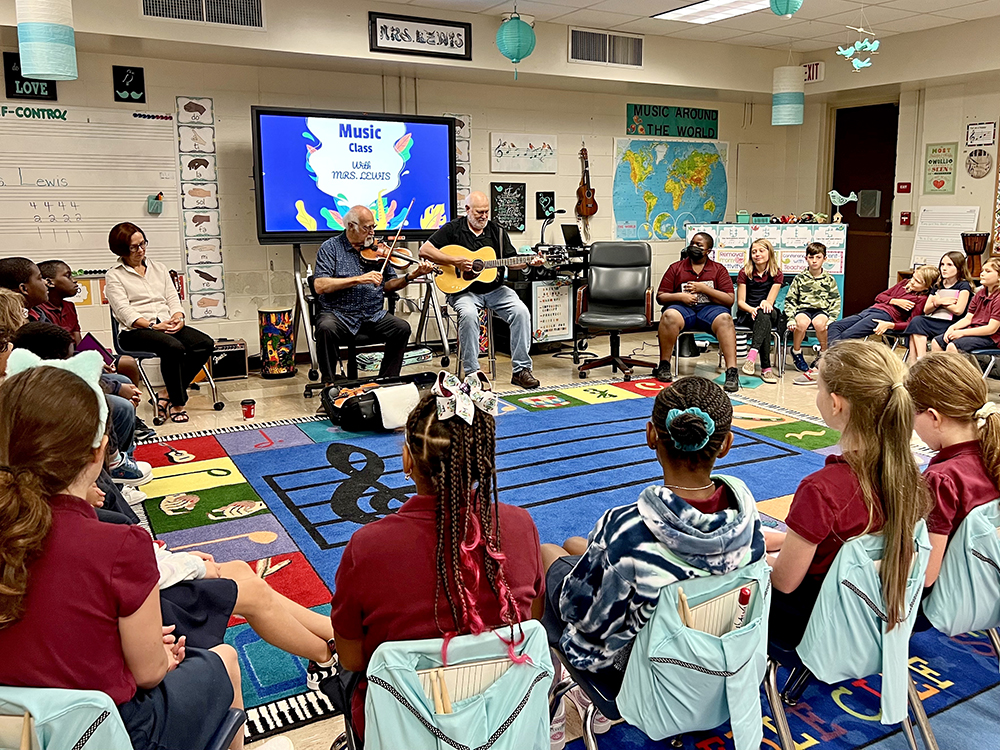 Many of those supporters take up the mantle of various outreach programs referred to as "Manship on the Move," which include opportunities for visiting artists to bring their craft to senior living facilities, schools and hospitals to reach those who otherwise may not have full access to Manship offerings.
Take, for example, Bluegrass group The Hillbenders, who performed for the Williamsburg Senior Living Community in January before their evening concert at Manship Theatre; or members from the band BeauSoleil, who performed a private concert for French students at FLAIM, answering questions en français.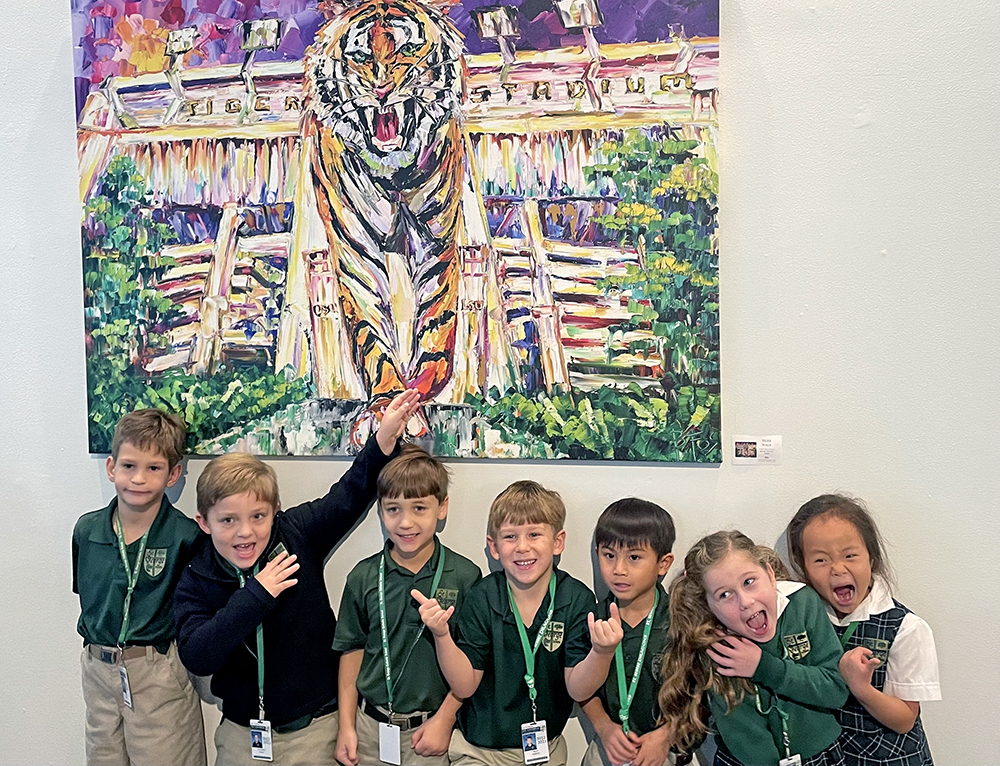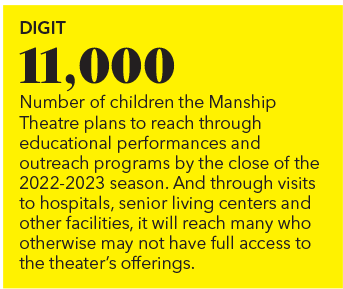 Teaching artists from Manship have also gone into East Baton Rouge Parish schools for weeklong critical-thinking projects after arranging field trips to see films and plays about topics like The Diary of Anne Frank or the Civil Rights Movement at the theater.
By the close of the 2022-2023 season, Manship Theatre will have offered 15 performances for more than 11,000 children, and hopes to broaden its reach to more parishes. This spring, the nonprofit plans to host five different outreach events, with more always in development.
"One thing I know from my education background is that students learn and retain information more completely when connections are made," says Jennifer Carwile, a painter, author and illustrator from Baton Rouge who serves as one of Manship's teaching artists. "When students see a play, and we are able to come into the classroom to do activities that reinforce that message, I think it makes a deeper impact." manshiptheatre.org
---
This article was originally published in the March 2023 issue of 225 magazine.