---
The wall of Michael Bonnette's office is like a timeline of LSU football memories.
Bonnette has been the school's sports information director for nearly two decades, handling much of the players' and coaches' contact with the media. Newspaper and magazine clippings displayed in his fifth-floor office in the athletic administration building encompass the entirety of the Tigers' current gridiron golden era.
The associate athletic director and communications director shares a few of the stories that make up his wall of fame.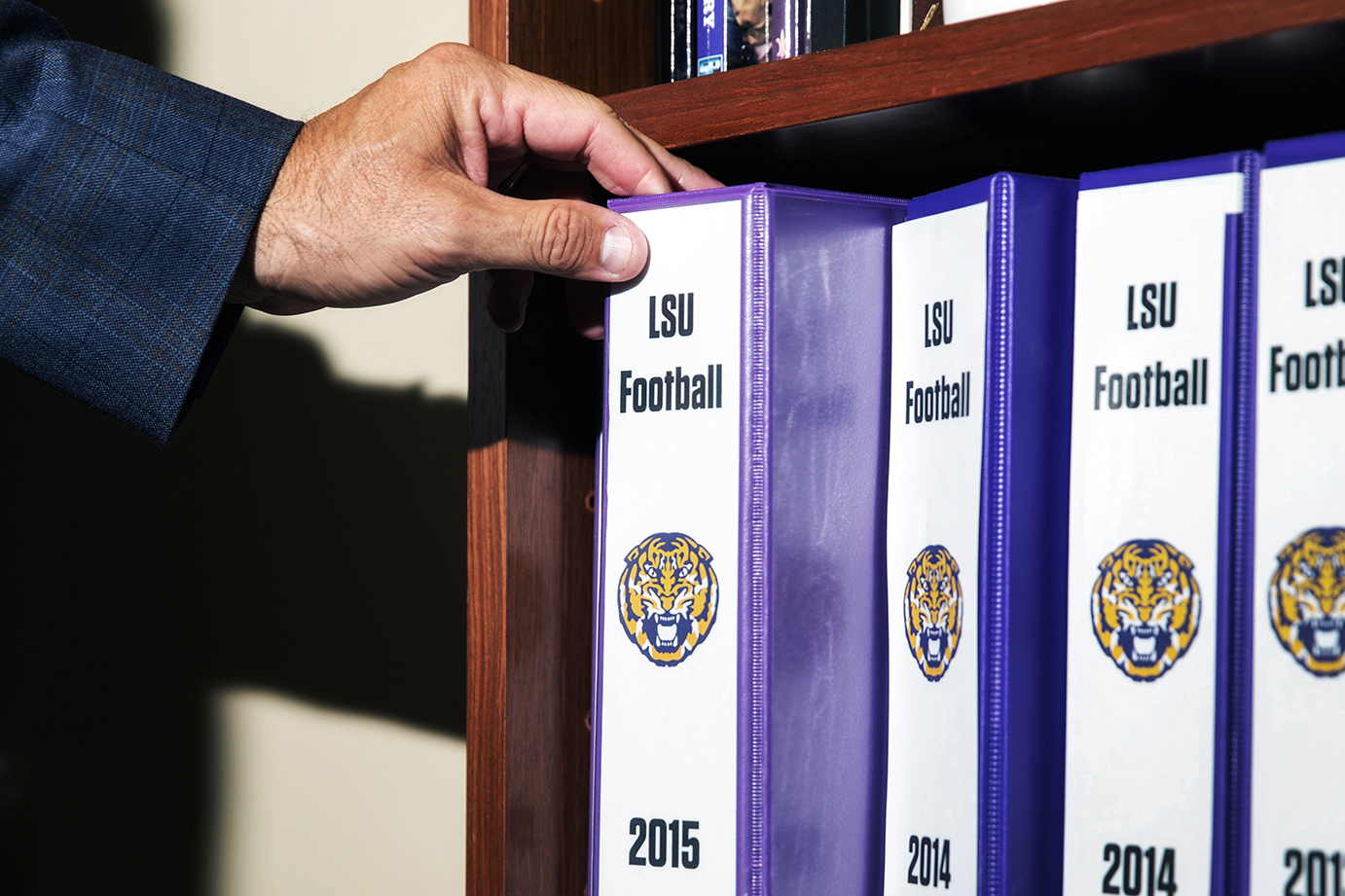 His first Sports Illustrated cover
The Tigers' 2003 national championship victory produced a pair of Sports Illustrated cover boys, quarterback Matt Mauck and running back Justin Vincent. The two Tiger covers marked the first time LSU landed an SI cover since Kevin Faulk in 1997. "More than anything, I was happy for Matt, because Matt is a great friend to this day and was such a big part of turning LSU football around."
Photoshoot memory
Bonnette once spent three hours with Leonard Fournette for a Sports Illustrated photo shoot. The magazine rented an antique car from New Orleans and shot the star running back in his LSU gear on the levee, with the Mississippi River serving as the majestic background. Sports Illustrated ended up using just one photo from the extensive shoot.
Favorite human interest story
In the wake of multiple natural disasters in Louisiana, Bonnette recalls how the LSU community responded to Hurricane Katrina and the 2016 flood. During Katrina, "LSU and our student athletes stepped up," he says. "The LSU community responded and came to the aid of people who evacuated to campus." Last August, he adds, gave LSU the opportunity to show that sports extend beyond the playing field, with several athletes, coaches and administrators stepping up to lend a helping hand to neighbors in crisis.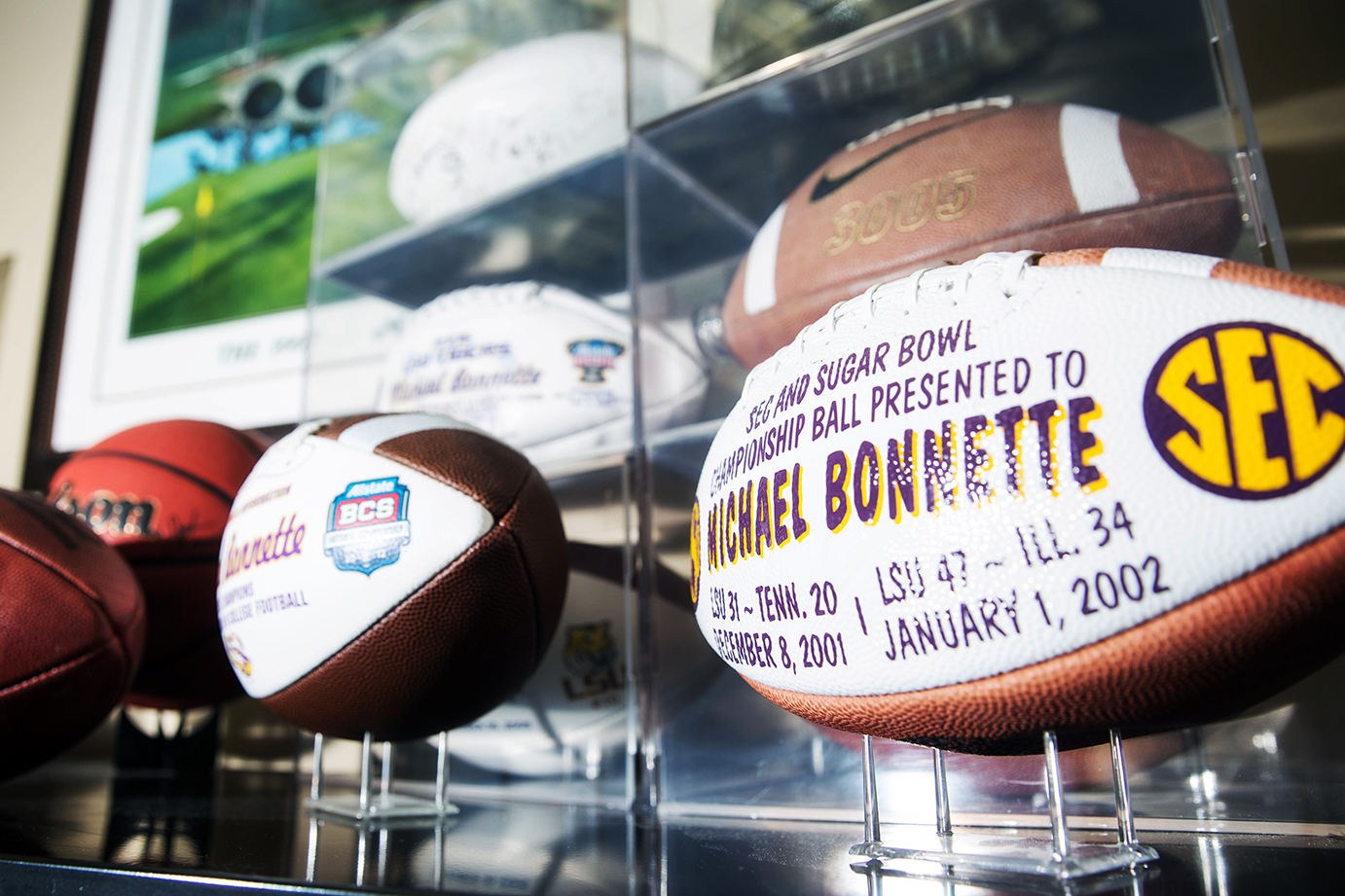 Most requested athletes for interviews
Leonard Fournette was the most requested student athlete Bonnette has worked with, followed closely by Tyrann "The Honey Badger" Mathieu. Fournette received dozens of requests a day, enough to keep him occupied all day, according to Bonnette. Of the current crop of Tigers, Bonnette says junior running back Derrius Guice's media requests are increasing by the day.
His most memorable moment over the past two decades:
"Winning that national title in 2003 and being part of the special season is something I'll never forget. It had been a long time since LSU had that much success in football. To be able to be on that ride and win the title in New Orleans was probably—if not the highlight—one of most memorable that I've been fortunate enough to be a part of."
---
This article was originally published in the August 2017 issue of 225 Magazine.