---
Over the years, LSU has cranked out an array of standout players. Last year, during Week One of the NFL season, LSU led all colleges with a league-high 40 players on active rosters. There is one particular area these players seem to come from: the defensive backfield. Since 1966, the start of the Super Bowl era, 42 LSU defensive backs have been chosen in the NFL draft. Here's a look at some of the backfield players who have come straight out of Death Valley and made it to the next level.
---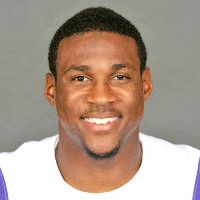 #21 Patrick Peterson
Cornerback for the Arizona Cardinals
About to venture into his sixth year in the league, Peterson has proven to be a star for the Cardinals. A perpetual All-American, he established himself as the top cornerback in college football in 2010, winning the Thorpe Award as the nation's best defensive back.