---
In 2018, Louisiana was named the fifth-fattest state in the country. Whether it's our signature Southern foods or the lack of walkable neighborhoods, "The Boot" has a major health problem.
One in three Louisiana residents are considered overweight, according to the Louisiana Department of Health and Hospitals.
Within the Capital City, those health issues are no different. Since 2010, East Baton Rouge parish obesity rates have climbed by 5%, according to the state.
While these health issues affect everyone, they are particularly prevalent in the African-American community, which has the highest obesity rates by race in Louisiana. Some attribute it to the lack of healthy food options in predominantly black neighborhoods. Others believe there's a stigma about the latest fitness trends being exclusive to people who are wealthy or white.
But times are changing. A number of black-owned health-
focused businesses have emerged here in recent years, like Sac Ladies Creole Kitchen, Vegan Meets Soul, Nard Fit Studio, the Healthcare Gallery & Wellness Spa and Affordable Pharmacy. While the businesses cater to everyone, they are especially making an impact on underserved African-American neighborhoods.
With the increase of these healthy lifestyle options, will the new year bring better health for the city's African-American community? We talked with some locals in health and wellness to hear their thoughts.
---
THE MAXINE FIRM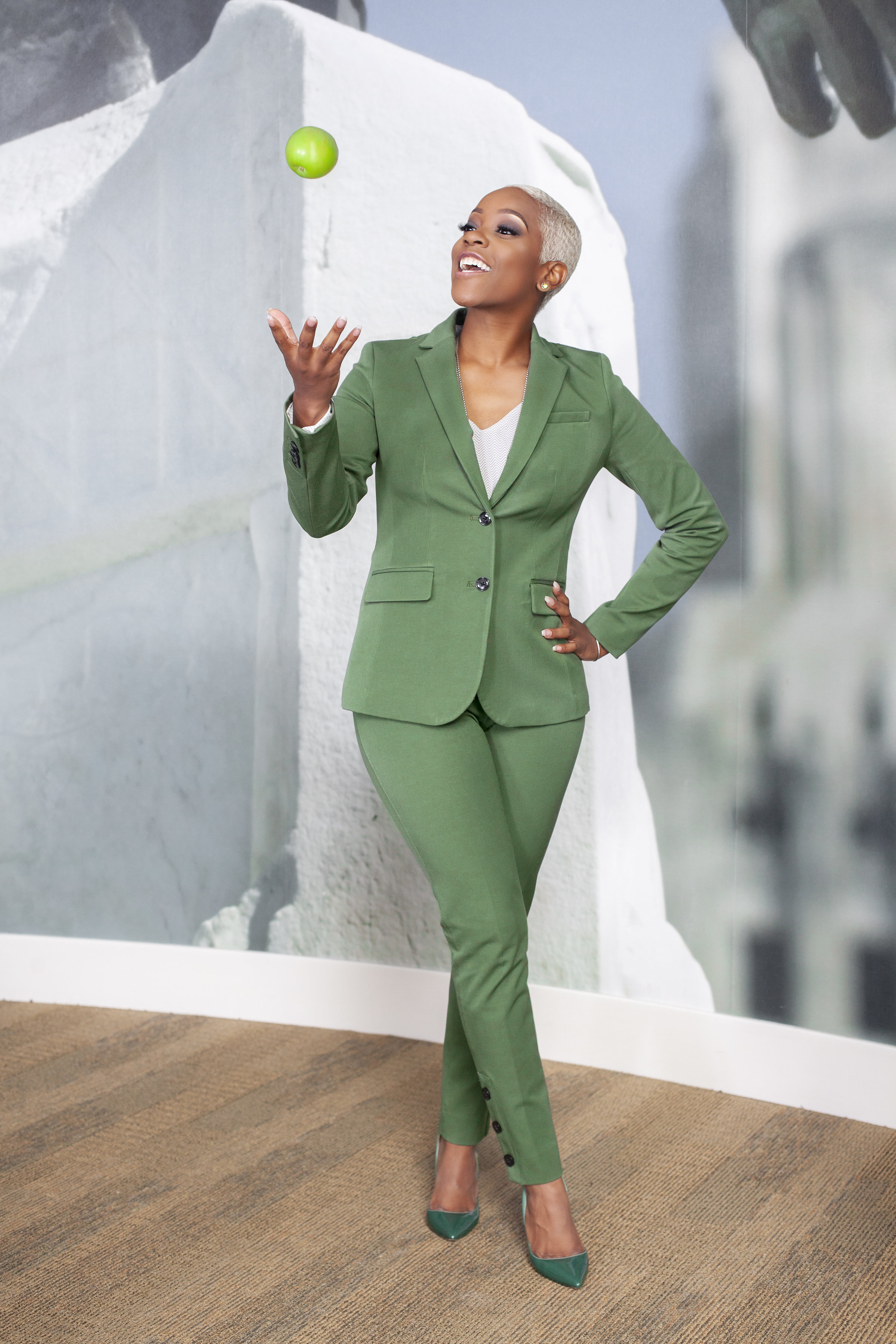 If you're new to the health and nutrition world, Maxine Firm is a good place to start. Created by Ellen McKnight, Maxine Firm is a nutrition and wellness company of health care professionals such as psychologists, personal trainers, pharmacists, horticulturalists, dieticians and health care providers. Together, they offer locals health and wellness services like grocery store tours, seminars, symposiums, individual counsel and nutrition presentations. In March, they plan to host a free faith-based wellness campaign event, Walking Toward Wellness. They'll accept 150 registrants for a day of yoga, lunch and discussions on health and wellness. McKnight answered our questions about the business' goals. themaxinefirm.com
How does Maxine Firm benefit the black community?
We're shifting the conversations around health care. We can advertise healthy living all day long, but it doesn't matter until health outcomes change.
Why do you think health and nutrition are a problem within the black community?
Right now, for certain groups, the healthier choice is the harder choice. There are some groups that have to go the extra mile to do the right thing. When you have to go the extra mile all the time, it's just easier to do what's efficient or expedient. For example, there are too many food deserts and too little healthy options in north Baton Rouge. Plus, there's no hospital in north Baton Rouge, and you can't ignore that. We're not two Baton Rouges.
What are some ways we can improve health care in the black community?
It's so imperative that we're all working together to do our part to ensure that there's access, education and opportunity. That's the foundation for successful communities. Any time any one of those things is lacking, the community suffers. There needs to be access to healthy fruits and vegetables, opportunities for success and career advancement in every community, and there needs to be education about why health is important. That's how we thrive.
Who is someone you think is helping to improve health care in the black community?
Donna Collins Lewis. She is a city council member, but she organized a free clinic in Baton Rouge. She got a whole bunch of health care providers to donate their time, and they gave out shots, exams, teeth cleanings and other free health services.
---
JIGGAEROBICS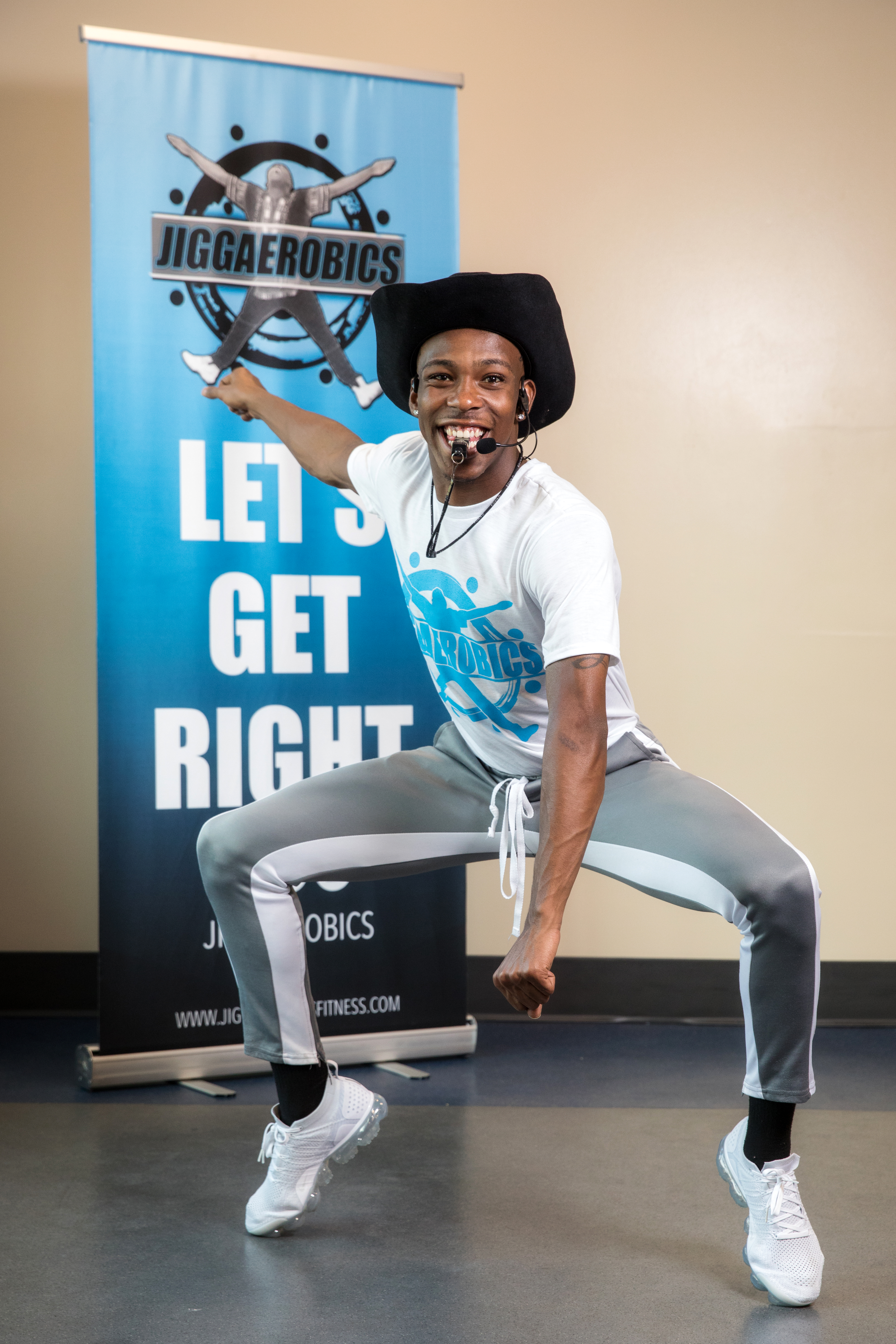 It could be fitness instructor LaDonte Lotts' loud whistle or the videos of packed gyms with smiling people "getting lit while they get fit." Either way, there's a reason why more than 17,000 people follow JiggAerobics on Instagram. Since 2016, Lotts has been teaching his fitness and dance class to thousands in the South. He's taught pop-up classes everywhere from Houston to Atlanta. The class incorporates fitness, dance and Louisiana culture to offer a fast-paced and calorie-burning workout. Lotts started JiggAerobics as a way to encourage his classmates at Southern University to utilize the campus gym, but it quickly turned into an online sensation. Now, Lotts teaches sold-out fitness parties throughout the state and is preparing to release his first JiggAerobics DVD for at-home workouts. jiggaerobicsfitness.com
On a scale of 1 to 10, how would you rate the healthiness of the black community in Baton Rouge?
Four. It's all about financial ability. If you don't have money, you can't really eat well. You're forced to eat unhealthy things like McDonald's. It's expensive to eat healthy.
What are some healthy practices you personally live by to maintain good health?
Waking up in the morning and meditating. Stretching, relaxing and eating well. I have to start out with a good breakfast.
How would you describe the relationship between the local black community and fitness? Where do you see it going in 2019?
Since I've been in the fitness industry for the past two and a half years, I've definitely seen the growth. From people not really wanting to work out or eat healthy to now thinking it looks fun and wanting to try things. I think it will continue to improve.
---
YOGA NOIR PROJECT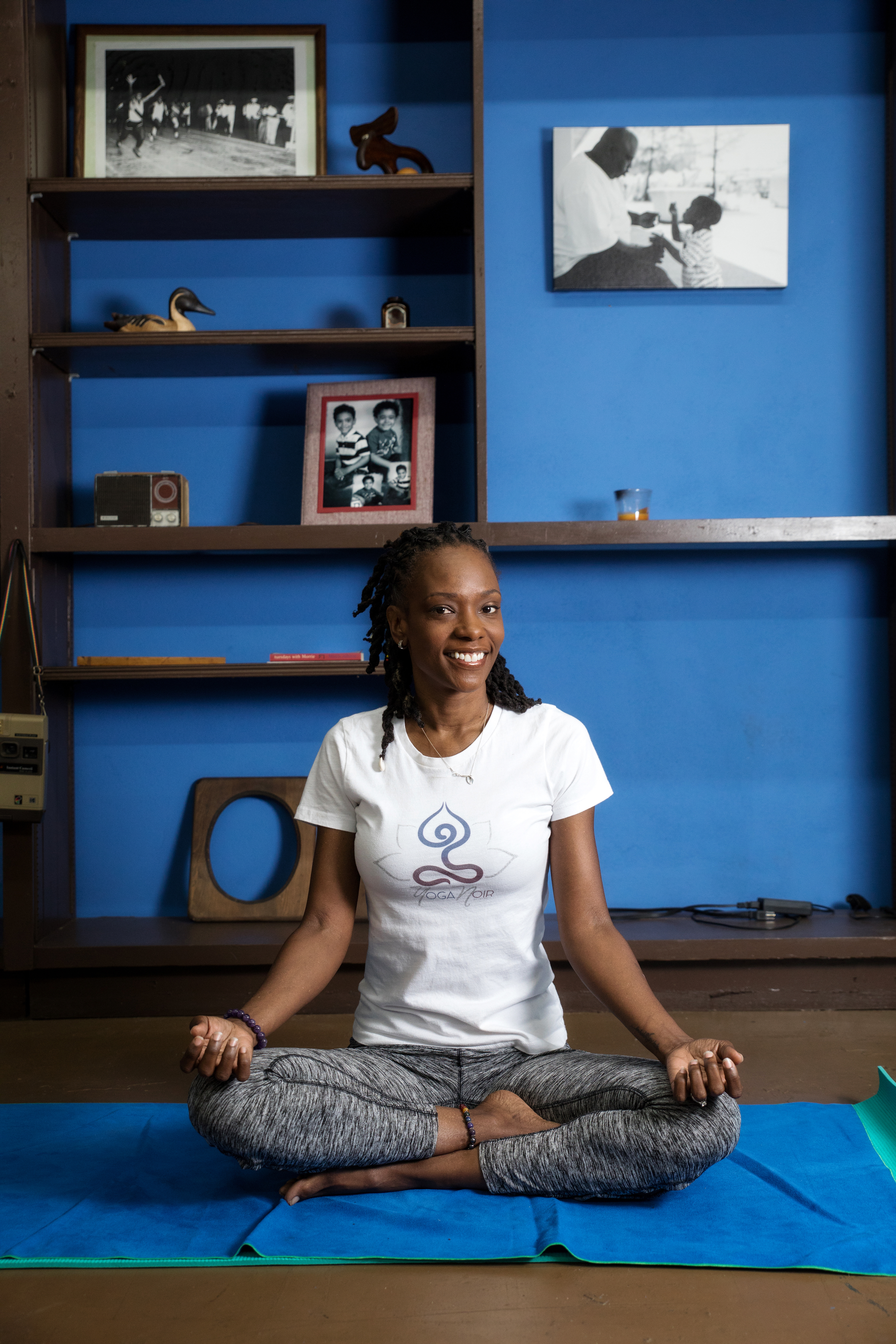 When Nicole Scott didn't see a space for women of color in the yoga community, she made one. Yoga Noir Project is a community program that offers an inclusive space for women of all shapes, sizes and colors to practice yoga within a diverse class setting. The program provides women with resources to connect with other people of color in the health and wellness industry such as yoga instructors, therapists and nutritionists. With her program, Scott plans to encourage healthy conversations about physical wellness, mental health and financial wellness. Find Yoga Noir Project on Facebook and at nikkyscottinc.com
How does Yoga Noir benefit health care in the local black community?
Over 150 women have tried yoga for the first time with us. I think Yoga Noir has the ability to bridge some gaps.
What are some ways we can improve health care in the black community?
People have to start with the concept that, "I can be well, work out more, eat better, see a counselor, etcetera." All of those things contribute to us being well and then lead to us not having to use the health care system as much.
What are some of your practices to maintain good health?
Making healthier food choices. If I can choose beef or turkey, I'll choose turkey. Just the small things. And, of course, yoga or any type of fitness classes that look like they'll be fun and challenging.
How would you describe the relationship between the black community and yoga and fitness? Where do you see it going in 2019?
Around two years ago, it was almost nonexistent because black people didn't think yoga was for them at all. Now black people are exploring yoga more, and we're showing up on yoga social media pages. It appears as though we're trying to create our own space or niche in yoga. I'm hoping that it'll become more accessible, diverse and not just for elite and privileged people. Wellness shouldn't be a privilege; it should be a human right.
---
URBAN BROS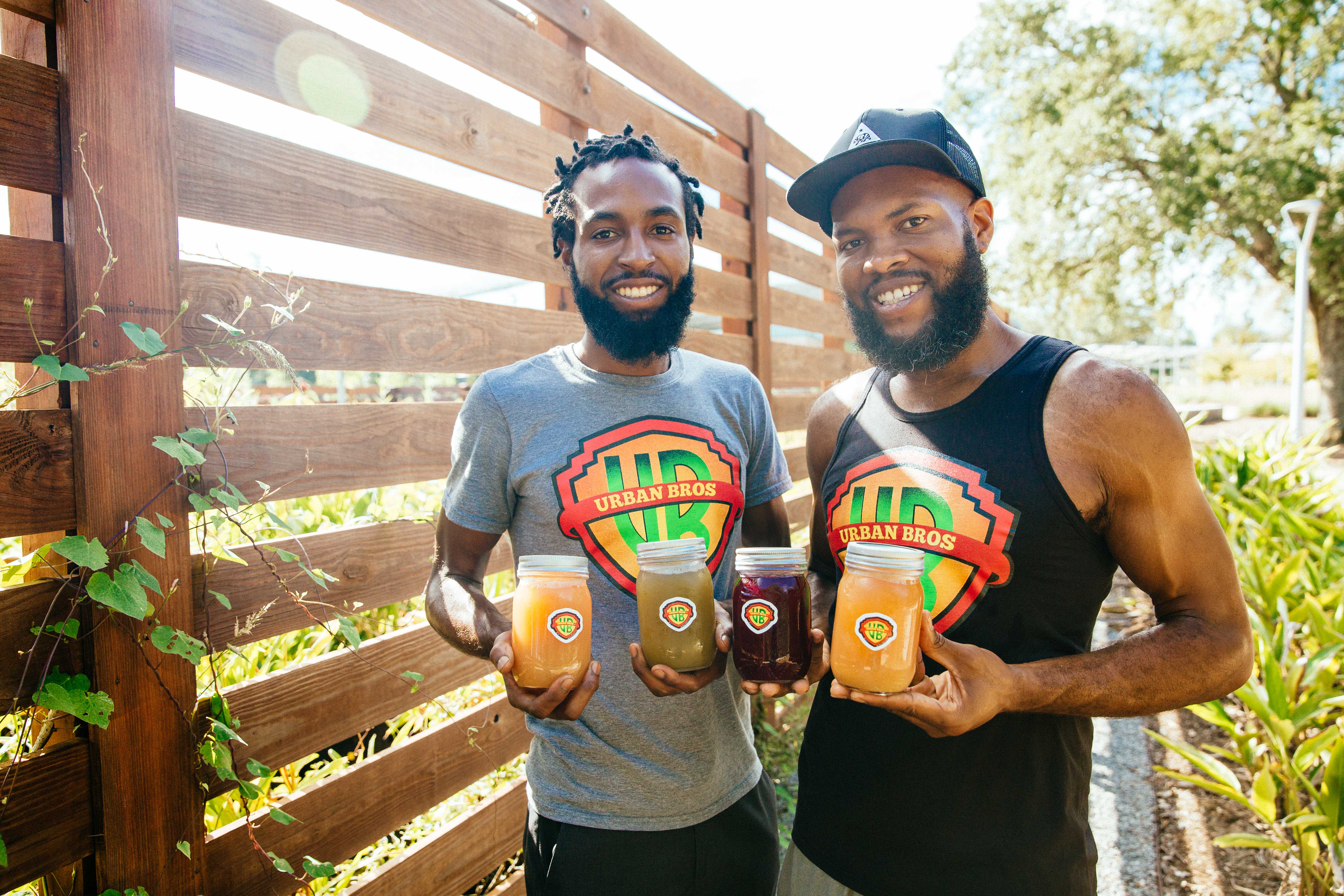 Willie Roberts wasn't always living a plant-based lifestyle. Growing up, Roberts ate red meat and unhealthy and processed foods. Since discovering the benefits of fruits and vegetables and starting his juice company Urban Bros in 2018, Roberts has been an advocate for plant-based living in the community, hosting pop-up shops around town to share his story. You can find Urban Bros' fruit and vegetable juices, ginger shots and alkaline dishes online or during one of the business' pop-ups.
Find the Urban Bros on Facebook
On a scale of 1 to 10, how would you rate the healthiness of the black community in Baton Rouge?
Six. In our community, a lot of people don't take health seriously as far as what they consume and being physically active.
Why do you think health care is an issue within the black community?
It's the way that we've been conditioned. We've been trained by society to eat certain products and foods. People are finally realizing that what we consume plays a role in our overall health. 
---
This article was originally published in the January 2019 issue of 225 Magazine.