---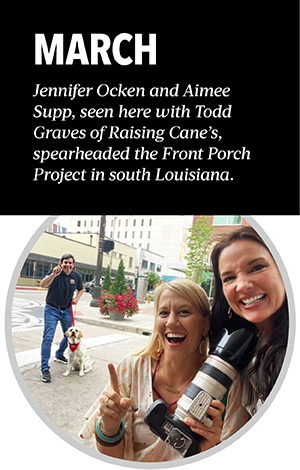 Correction: This article has been updated since its original publication to correct miscredited photos. Davis C. Hotard Photography and Tobi Gomez took three of the images previously credited to Jennifer Ocken. Also, Aimee Supp started The Store Front Project Baton Rouge, not Ocken. 225 regrets these errors.
---
We can all agree that the pandemic has been a difficult experience. But, every once in a while, brightness shines through. Something like The Front Porch Project.
The Front Steps Project started in Massachusetts in March, during the beginning of most states' shutdowns. Originally, photographers captured images of community residents for free, and the residents paid it forward by donating to local charities.