---
When you think of the leading DJs in the music world, male performers such as Diplo, Skrillex or Deadmaus are probably the first that come to mind. The same could be said of Baton Rouge's own EDM* scene. While it's definitely male-dominated, we've also got some home-grown talent that just happen to be women.
Get to know a few of the local women filling the dance floor and making their mark as DJs.
*Ask Google, Alexa or a nearby teenager what this means.
---
DJ RAE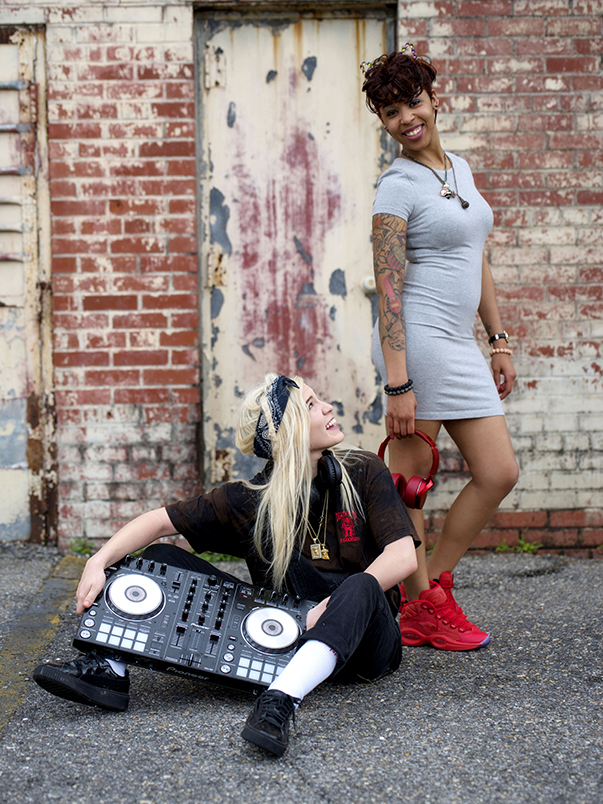 Occupation: Student, DJ, music producer
Favorite artist: Frank Ocean
What she likes to play: New music, rap, '90s beats, trap, mixes, EDM and house
A must-play during her set: Migos
Fun fact: She has eight tattoos.
By day, 21-year-old Kaylee Dinot, also known as DJ Rae, is a philosophy senior at LSU. By night, Dinot can be found at Spanish Moon, mixing songs behind her turntables or rapping on the microphone.
While in school, the Baton Rouge native started DJing at 19, and she released her first mixtape when she was 20.
After entering college with a full scholarship, Dinot now juggles keeping a high GPA while still releasing projects like a video for her latest single, "Carz & $," with New Orleans rapper Lextacy.
Outside of school and DJing, Dinot writes and produces music and works on her clothing line, Au79. While she has many responsibilities, Dinot says as a female in a male-dominated industry, it's initially challenging to be taken seriously.
"You have to be marketable and pretty, and it's also hard to do rap, because you have to be 'hard' and masculine," she says. "I'm not just some poor little white girl."
Despite those obstacles, Dinot intends to focus more on her music after she graduates. She says she wants to change the Baton Rouge music scene by giving local listeners more alternative music choices.
---
DJ ALLY BEA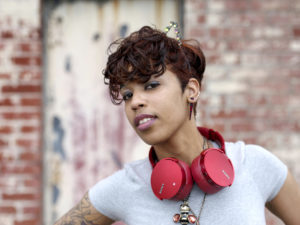 Occupation: DJ, radio show host, accountant
Favorite artist: DMX
What she likes to play: Hip-hop and trap
A must-play during her set: Drake
Fun fact: She made a mix on Soundcloud inspired by one of her favorite movies, Moonlight.
From weddings to fashion shows, DJ and radio show host Alexandria Bellvie, also known as DJ Ally BEA, can't think of an event she hasn't worked.
Bellvie, 33, started her New Orleans radio career in 2008. After moving to Baton Rouge in 2010, she worked at KLSU for three years before hosting her own show, The BEA Hive, on 96.9 Baton Rouge Community Radio.
She spends her days between Baton Rouge and New Orleans, going from her full-time job as an accountant to DJing gigs at venues and parties.
The New Orleans native now has a virtual following of listeners, whom she calls the BEA Hive in reference to her show. But growing up, Bellvie says, she felt different from her peers and lacked a sense of belonging, because her interests didn't quite gel with the norm.
"My ultimate, ultimate goal is to open up a media arts center for troubled teens," she says. "Everybody can't play football, basketball or run track, but if you have that love for music or media, there should be somewhere for you to go and do that."
---
DJ KELLY GREEN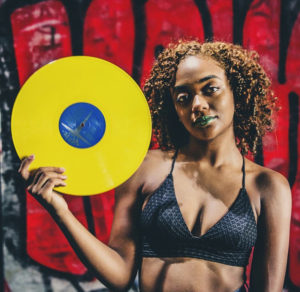 Occupation: DJ, producer, radio personality
Favorite artist: Max B
What she likes to play: Hip-hop, hip-hop classics, EDM and R&B
A must-play during her set: French Montana
Fun fact: She played the cello at Carnegie Hall when she was 16.
DJ Kelly Green started playing music when she was 6 years old. Piano, violin, guitar and cello were just a few of the instruments she learned to play during the 10 years she was in her school's orchestra.
After her freshman year at Loyola University New Orleans, Green left college, having decided to pursue DJing full-time. From there, she never looked back.
Green's weeks are spent bouncing from stage to stage, performing everywhere from Cheers Bar and Grill in Baton Rouge to the NBA All-Star Weekend in New Orleans.
In addition to DJing, Green produces music and hosts a radio show at Baton Rouge's MAX 94.1.
"I have been so unapologetically 'me' over time that people [mess] with it," Green says. "Some guys are intimidated by it; some can respect it."
---
This article was originally published in the July 2017 issue of 225 Magazine.