---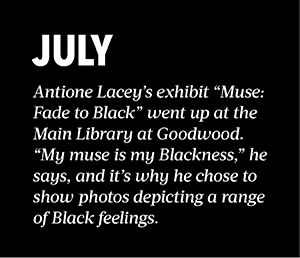 There are some things Black men just can't talk about. And that's what Antione Lacey wants to amplify in his work.
"We are told from a young age to never show emotions. To man up," Lacey says. "But what exactly does 'man up' really mean? It's just hard to be vulnerable in some cases without being seen as weak."
As a photographer, poet and designer, Lacey has often struggled with feelings that his work wasn't good enough for others to see. But he recently made himself vulnerable in the biggest way possible: bravely showcasing his pieces in a July exhibit at the Main Library at Goodwood.